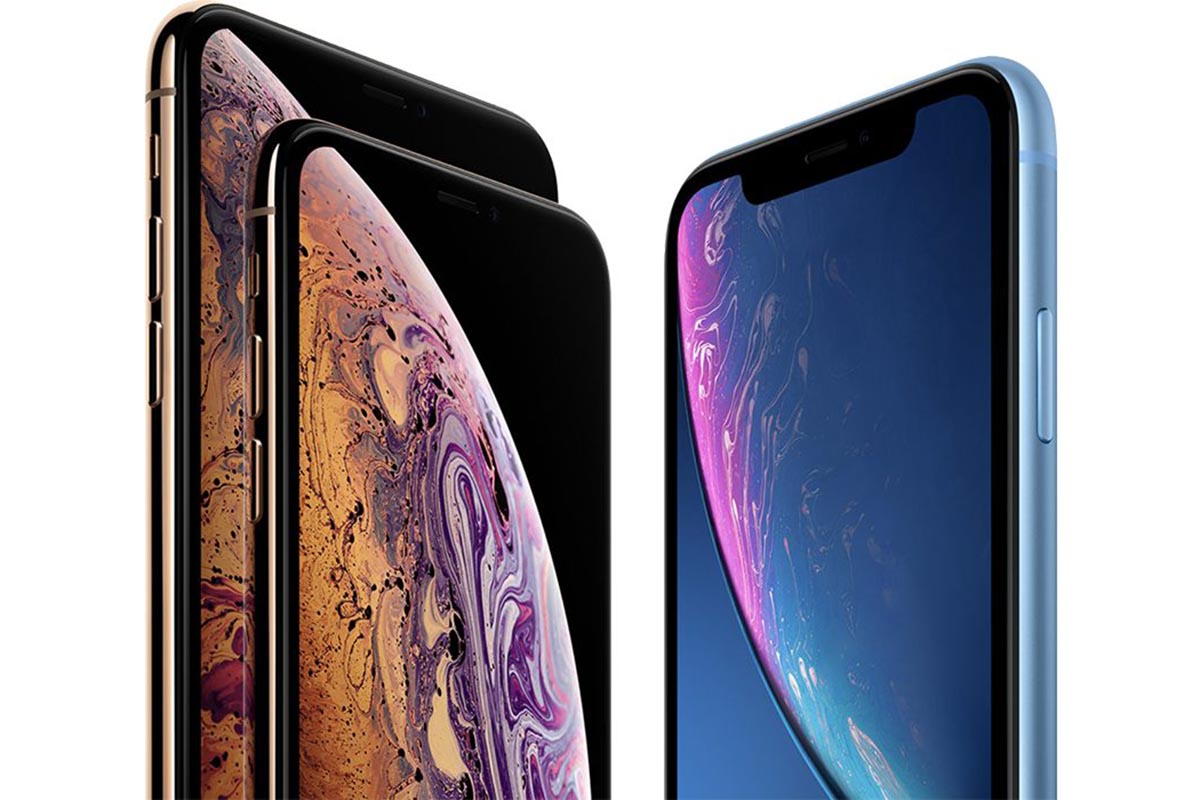 At their "Gather Round" event on September 12th, Apple revealed that three new iPhones were on the way. Known as the iPhone XS, XS Max and XR, this trio of updated iPhones builds upon the original iPhone X and offers updated tech for consumers across a variety of price ranges. Most notable about these new phones may be the iPhone XS Max – with a 6.5 inch display, it's one of the largest mass-market phones ever sold. In comparison, the iPhone XS retains the 5.8 inch display from last year.
First up is the iPhone XS duo, boasting a custom Super Retina OLED display for the most accurate colors and truest blacks. There is also a 7MP TrueDepth front camera with all new video stabilization, IR camera and dot projector to get the most out of photos, portrait mode, updated Animoji and more.
The back of the phone is again outfitted with dual 12MP rear cameras (wide angle and telephoto) and has an improved true-tone flash and dual optical image stabilization to get the most out of regular photos, portrait mode, and videos. The cameras also have a Smart HDR feature with highlight and shadow view and zero shutter lag.
Battery life has also improved, with the iPhone XS lasting 30 minutes longer than the iPhone X, and the XS Max lasting an hour more. Both phones also come with Dual SIM trays, allowing for two different phone numbers and two different provider plans with straightforward setup.
Both XS models also come equipped with an all-new A12 Bionic chip with a 6-core CPU and 4-core GPU. For the not technologically-inclined, the A12 chip is 50% faster than its predecessor and can manage 5 trillion operations per second. This will allow AR, the camera, and gaming apps especially to take advantage of all the chip can offer.
Meanwhile, Apple also introduced a new, third phone into the lineup – the iPhone XR. This is a lower-cost flagship device, part of Apple's initiative to be able to "serve everyone". As a lower-cost model, the iPhone XR will differ from the XS and XS Max. The iPhone XR has a 6.1-inch "Liquid Retina" LCD edge to edge display which boasts wide color gamut, support for True Tone, and industry-leading color accuracy. The front camera here is the same as the XS and XS Max, coming in at 7MP with the same features.
The back of the phone is home to just one 12MP rear camera with a 2x faster sensor, also equipped with similar camera features and can shoot 4K video up to 60fps, an improvement over Apple's prior single rear camera phones. As well, the battery life on the iPhone XR can last up to 90 minutes longer than the iPhone 8 Plus, which is a solid improvement over the last-generation phone.
Like the iPhone XS, the iPhone XR comes with the new A12 Bionic chip, meaning that even a more entry-level iPhone has the same technological capabilities as the higher end models. The iPhone XR will come in six distinct color offerings – (PRODUCT)Red, Coral, Yellow, Blue, White, Black – all of which are vibrant in person due to Apple's seven-layer coloring process.
The iPhone XS and XS Max start at $999 and $1,099 for 64GB, respectively, and are currently available for purchase from Apple and other cell providers. The iPhone XR starts at $749 and is available for pre-order starting October 19 at 12:01am.