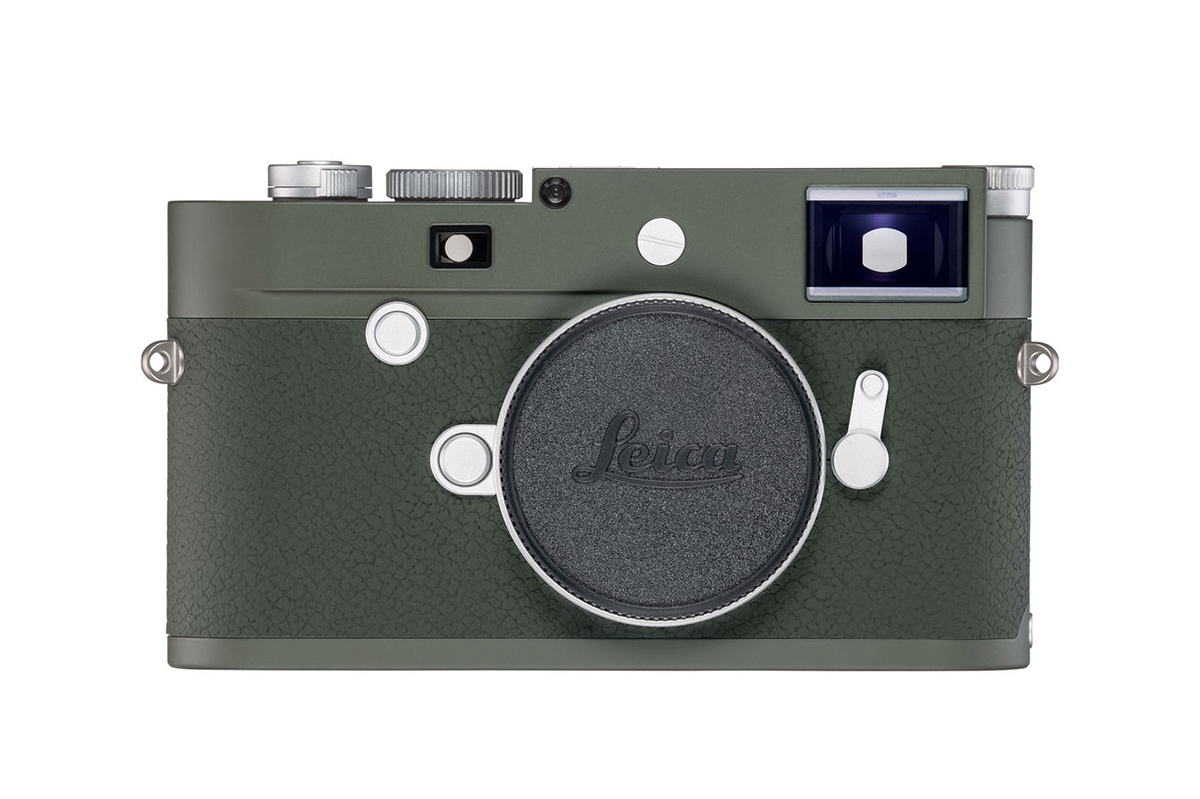 Leica's unveiled the M10-P Safari Edition this week and it's a beauty. The M10-P has seen limited releases in the past, including the M10-P Bold Grey just last year. This military-inspired finish will release alongside a Summicron-M 50mm f/2 Safari Edition lens. Leica's M10 camera is the latest digital version of the M series cameras which feature a classic rangefinder system.
The olive green colorway will feature a metal top cap and bottom plate and a leatherette of the same tone. A brandy-colored cow hide carrying strap and card holder are included in the package as well. On the lens, the focal length engravings, painted in bold red, contrast with aperture markings in white. All technical specifications and performance of the camera as well as the lens remain identical to those of the serial production models.
Limited to just 1,500 camera bodies and 500 lenses, the camera is priced at $8,450 and will be available February 8th.