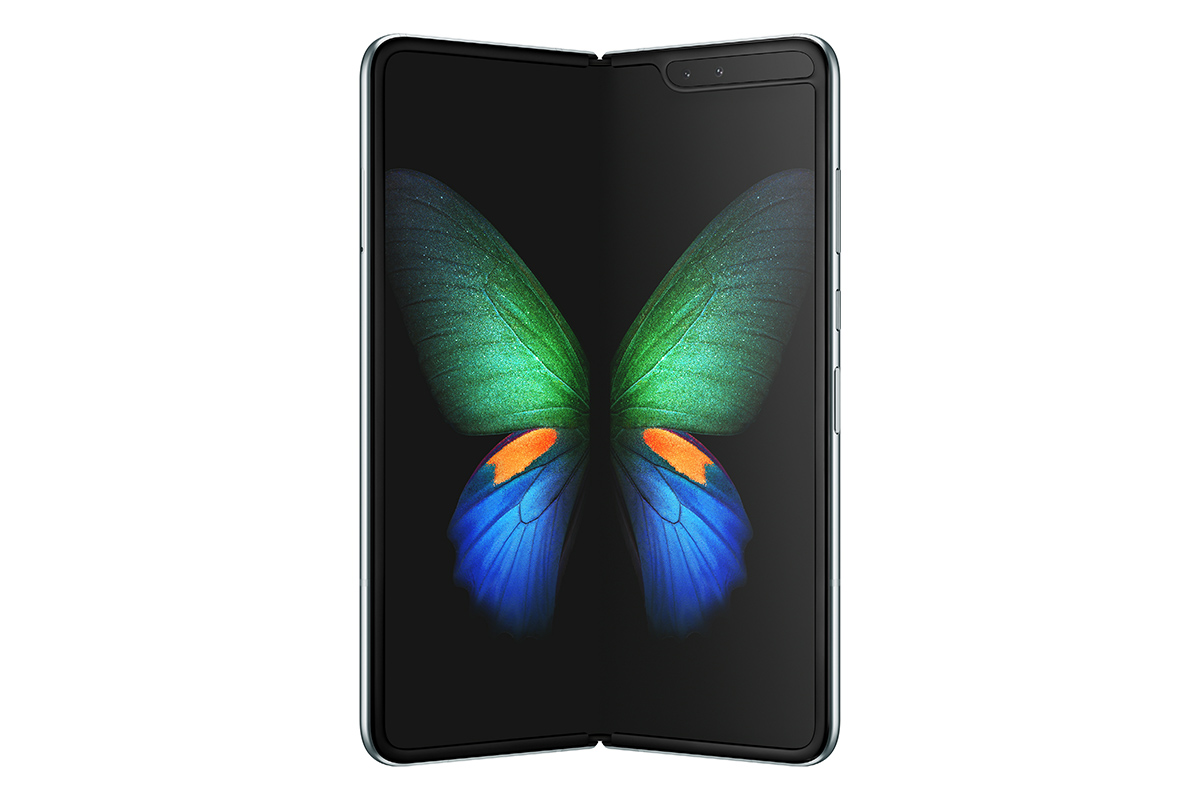 Samsung Galaxy Fold is a Smartphone / Tablet Hybrid with World's First 7.3-inch Infinity Flex Display
Seems every phone on the market's starting to look and function the same but with the introduction of the Samsung Galaxy Fold, we're in for one heck of a shakeup. Using the World's first 7.3-inch Infinity Flex display, the smartphone just got more versatile. The Galaxy Fold folds into a fairly compact device when you want it to but can unfold to allow power users to multitask, watch videos, and play games on a larger screen. The display's around 50 percent thinner than the typical smartphone display and folds in an intuitive manner. The transition's smooth and natural, like a book, with the Fold closing flat and compact with a satisfying click. The fingerprint scanner is on the side where the thumb naturally rests, so you can unlock the device with ease.
While working directly with Google and the Android community, Samsung was able to craft a UX that's built just for the Fold. The Multi-Active Window feature allows you to open up to three active apps simultaneously on the main display so you can surf, text, work, watch, and share. Transitioning between the cover and the main displays comes with App Continuity, so apps will automatically show up where you leave off.
The heavy lifting's possible thanks to the Galaxy Fold's high-powered, next-generation AP chipset and 12GB of RAM. And the Galaxy Fold is also capable of charging itself and a second device simultaneously via Wireless PowerShare, while connected to a regular charger so you can leave your second charger at home.
With the Galaxy Fold, there are six lenses — three in the back, two on the inside and one on the cover — ensuring there's a camera ready to capture the moment, regardless of how you're holding (or folding) the device.
The Galaxy Fold will be available in the U.S. through AT&T and T-Mobile starting April 26th with a starting retail price of $1,980 USD.