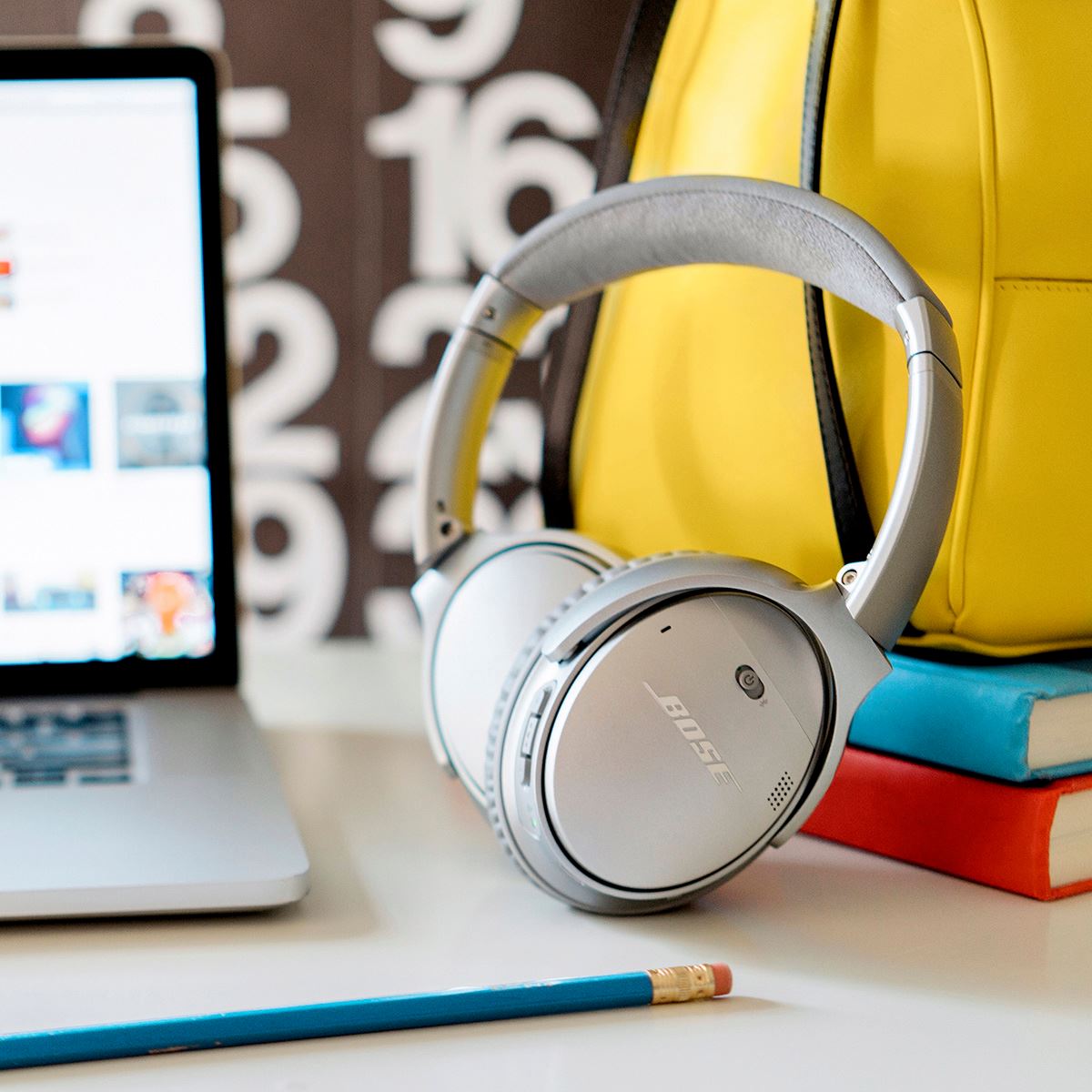 With Google Assistant and Alexa On Board, Bose QuietComfort 35 II Headphones Are The Missing Link In Your Smart Home
The race to own the smart home has been on for quite sometime but only now are we seeing the fads fall into the shadows and real, purpose-driven integrations come to light. Bose' QuietComfort 35 II wireless headphones are one of our favorites as they blend everything we've come to expect from the audio-obsessed brand with new-age tech that allows you to engage with smart assistants such as Google Assistant and Amazon Alexa at the press of a dedicated button. We went hands-on with a pair of silver QC35 II's to see just how well they faired in real life.
The QC35 II's noise cancelling abilities lead to more clarity. Delete the noise and your frustrations. We can't forget that the QC35's have historically been known to deliver a balanced listening experience, whether you're on a flight or relaxing at home. Thanks to its volume-optimized EQ, the QC35 II's build on this and give us more fullness and more clarity, regardless of how turned the volume is.
You can play music, hear the news, check weather, and even control smart home devices, all from your QC35 II headphones. Everything you're accustomed to doing via your other Google Assistant or Alexa-enabled devices, you can now do with your headphones. Being someone that has a home office and spends most of his time working with my headphones on, I can say this has greatly reduced my need to be at some area of the house to have my smart assistant work for me. Locking the doors or changing the settings on my thermostat can be done from right here, right now.
And then there's the Bose Connect app. I was a fan of it on the original QC35's but it just keeps getting better, with the killer feature still being the easiest way to personalize my listening experience. Depending on your environment, you can adjust just how much you want to hear — or don't — by adjusting the levels of noise cancellation. And if your friend or siblings have a pair of wireless Bose headphones, you can actually sync up and listen to the same thing at the same time.
With 20 hours of play time and the evolution of Google Assistant and Amazon Alexa progressing every single day, the Bose QuietComfort 35 II's are the headphones made for your smart home.
You can shop them now through Bose.com and retailers worldwide.