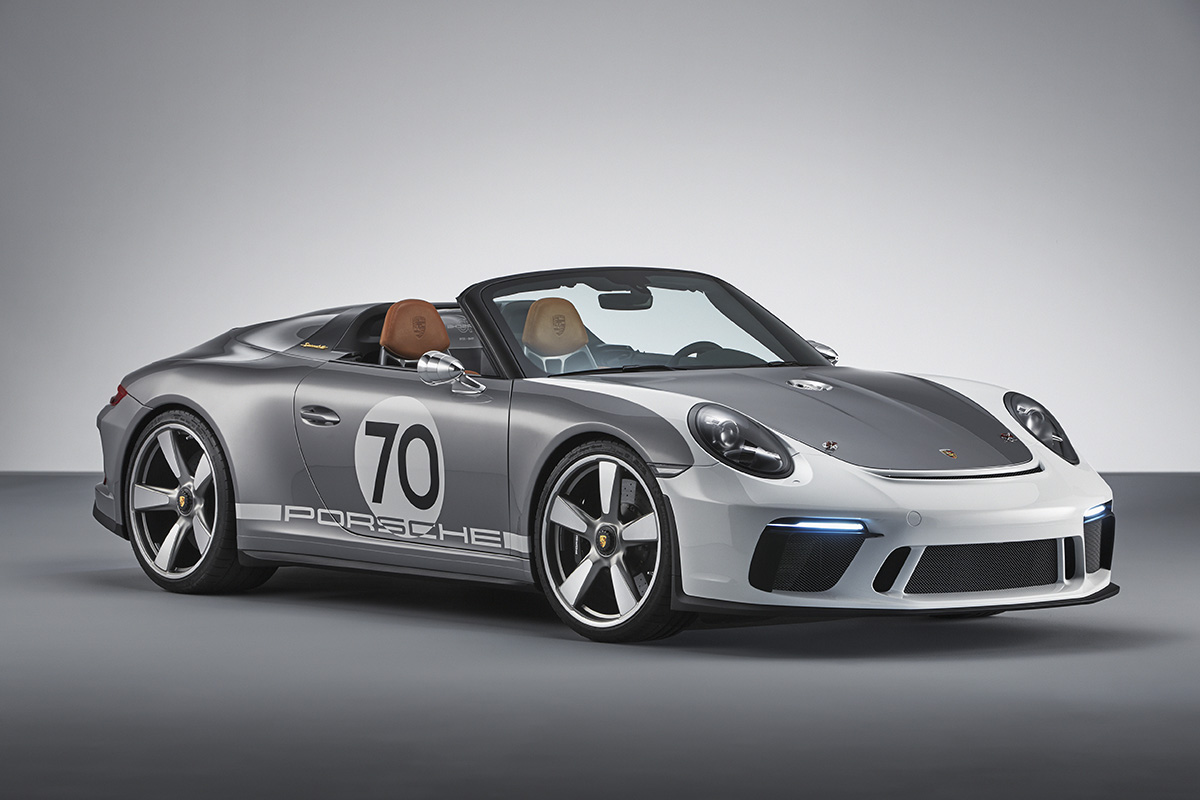 Porsche's newly-announced 911 Speedster Concept recently made its first U.S. debut at the Rennsport Reunion VI in California. This is actually the car's third public appearance, appearing first in Stuttgart-Zuffenhausen, Germany on June 8 and then at the Goodwood Festival of Speed in July.
The 911 Speedster Concept is based on the current-generation Porsche 991 and marks the beginning of Porsche's new Heritage Design Series where the car manufacturer will offer modern interpretations of 50s, 60s, and 70s themes and colors for the car. This marks the beginning of a revitalized partnership between Porsche Motorsport, Style Porsche, and Porsche Exclusive Manufaktur where the focus is on top performance as well as high-end craftsmanship.
Porsche wanted to design the concept to be an exhilarating driving experience, outfitted with an over 500 horsepower six-speed manual transmission that is capable of revving up to 9,000rpm. As well, the car is painted in two-tone GT Metallic Silver and White, has "spears" on the front fenders, keeps the gas tank cap in the middle of the front, Talbot-shaped mirrors, and gold-plated Speedster lettering; all tributes to Porsche's racing history.
Currently, the 911 Speedster Concept is just a one-off tribute to the Porsche 991, but subsequent full production is currently under consideration.
Porsche Design has also created a special watch for the car, the 911 Speedster Chronograph, which is also just a one-off for now. The case is made with lightweight titanium and coated with a black titanium carbide to showcase the sport-focused design. The leather strap matches the interior of the car, and the dial makes the watch easily readable. It is also powered by the first independently-developed Porsche Design calibre.