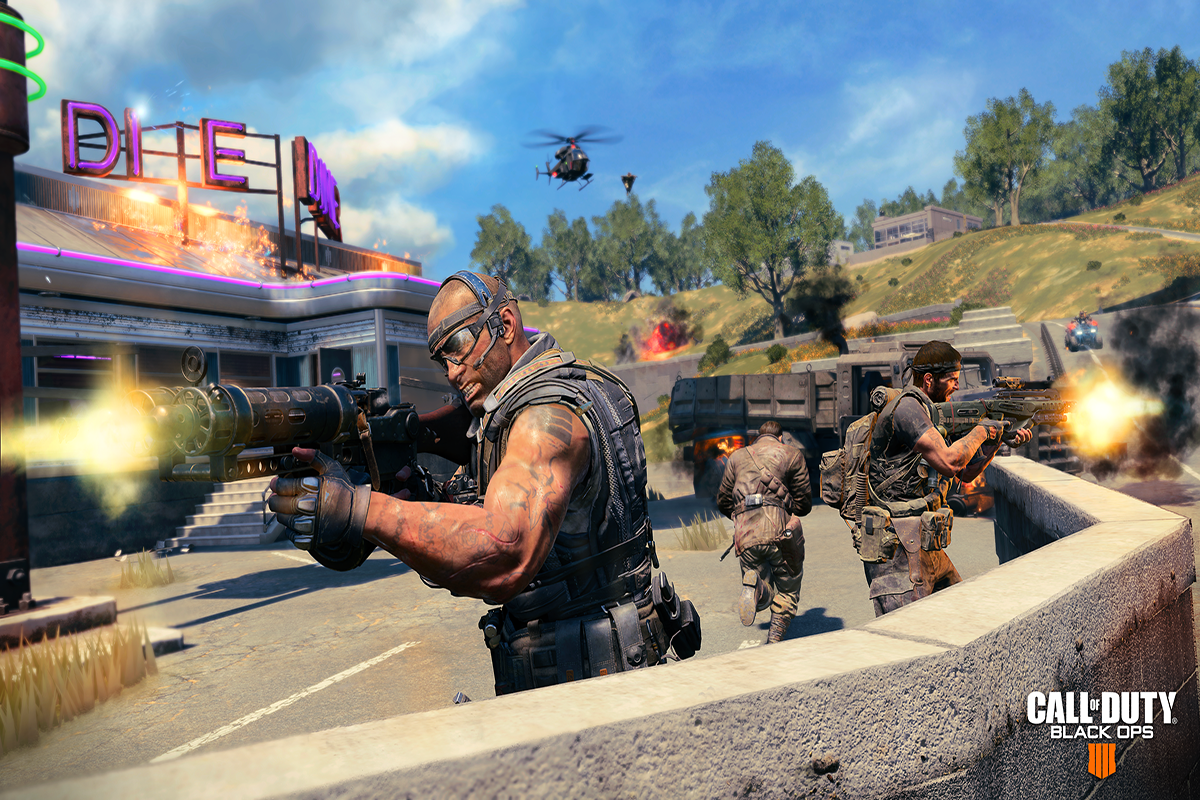 'Call of Duty : Black Ops 4' Is Here With A Battle Royale Mode Other Games Can't Beat
Call of Duty: Black Ops 4 is here, the latest addition to Activision's cult franchise. There's a lot to appreciate here but nothing has us more excited than "Blackout", a Battle Royale-style game mode to end all Battle Royale game modes. Steeped in the Black Ops universe, "Blackout" is the largest player-vs-player mode and allows players to compete alone, in pairs, or in groups of four.
"Blackout" will feature the largest map in franchise history with fan-favorite locales like Cargo, Firing Range, Hydro and Nuketown. Classic characters from Black Ops 1-3 are playable here, as are new characters from the fourth installment. As well, there are hidden zombies lurking around the map to add an extra challenge for all players.
The game mode also features classic weapons and attachments scattered around the map. In addition to Submachine Guns like Saug 9mm, Shotguns like MOG-12, Rifles like Grav, Special Weapons like War Machine and the Annihilator pistol can be scavenged for. Classic Black Ops perks and armor can also be found.
With the map for "Blackout" about 1,500 times larger than the iconic Nuketown, there are also a number of air, land, and sea vehicles that players can hunt for to get from between locales. Small-scale vehicles like the ATV and Cargo Truck can be found, as can Transport Boats and Helicopters.
Call of Duty: Black Ops 4 is a game-changing experience for the franchise that has a number of highlights. It includes the biggest day-one "Zombies" offering three full experiences complete with multiple new customization options for Game Modes. It also includes the most tactical and in-depth Multiplayer, featuring backstories for Specialists, more overall choices, rewards for various play styles, and an emphasis on teamwork to make teams unstoppable. There is the largest dedicated PC development team for the game, and for the first time ever, Black Ops 4 is offered on Blizzard's Battle.Net.
To order Call of Duty: Black Ops 4 for the PC, PS4, or Xbox One, click here.