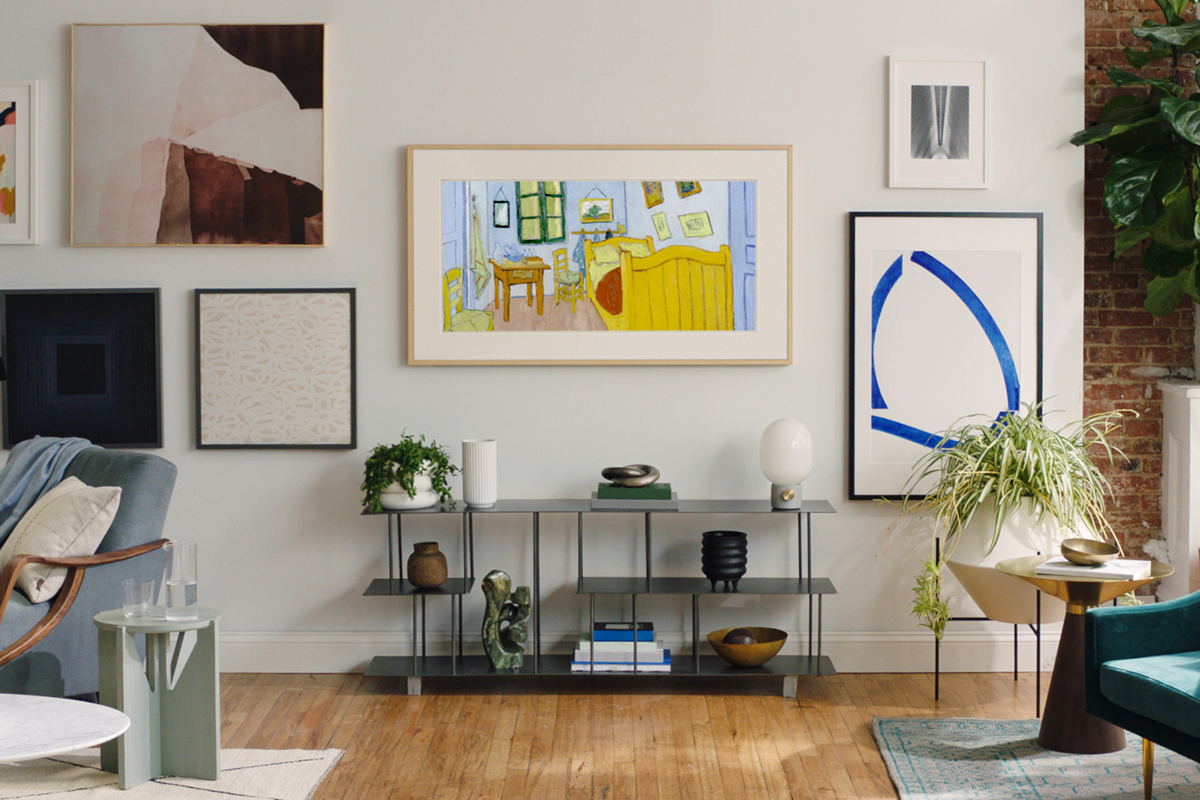 Samsung's 'The Frame' TVs Can Now Display Some Of Your Favorite Van Gogh Paintings
Samsung's The Frame, a revolutionary piece of technology that's television when it's on and art when it's off, is now proud to announce that they have made 25 iconic Van Gogh works available for purchase or subscription through Samsung's Art Store. Through a partnership with the Van Gogh Museum, Samsung wants to give consumers even more customization options for their room through the TV.
Van Gogh selections on The Frame 2018 include a variety of self-portraits, landscapes, and still imagery, including Sunflowers, Stairs in the Garden of the Asylum, The Sower, and The Bedroom. Consumers can choose to just display one image or curate their own slideshow if they'd like.
The Samsung Art store now includes over 800 total pieces of artwork, so consumers can shuffle a variety of artists' work as well. Consumers can purchase one piece of art for $19.99, or have full access to all the available art for $4.99/month. The Frame's "Art Mode" will subtly shift screen settings throughout the day to match ambient room light, much like how framed art looks different depending on the time of day.
In addition to making Van Gogh's work accessible to The Frame consumers, Samsung and the museum will also be curating exclusive pop-up tour across various malls in the United States. These pop-ups will include replicas of nine selected works so viewers can really appreciate the artistry and original approach to art. The pop-up tour is currently at the King of Prussia mall in Philadelphia, PA through the end of October and then will be stopping next at The Mall at Short Hills, NJ for December 2018 and January 2019.
The Frame is a 4K Ultra HD screen complete with HDR10+ and plenty of smart capabilities, including voice commands with Bixby, Samsung's intelligence platform, Effortless Login, and Smart Hub. As well, The Frame comes with "One Invisible Connection, one cable that holds power and AV data to eliminate cords hanging beneath the TV. This allows The Frame to seamlessly blend in. To see some of the art available for The Frame, check out the gallery below.
The Frame comes in 43″, 55″, and 65" options, starting at $1,299 and is available online at Samsung's website and at select retailers. To learn more, click here.