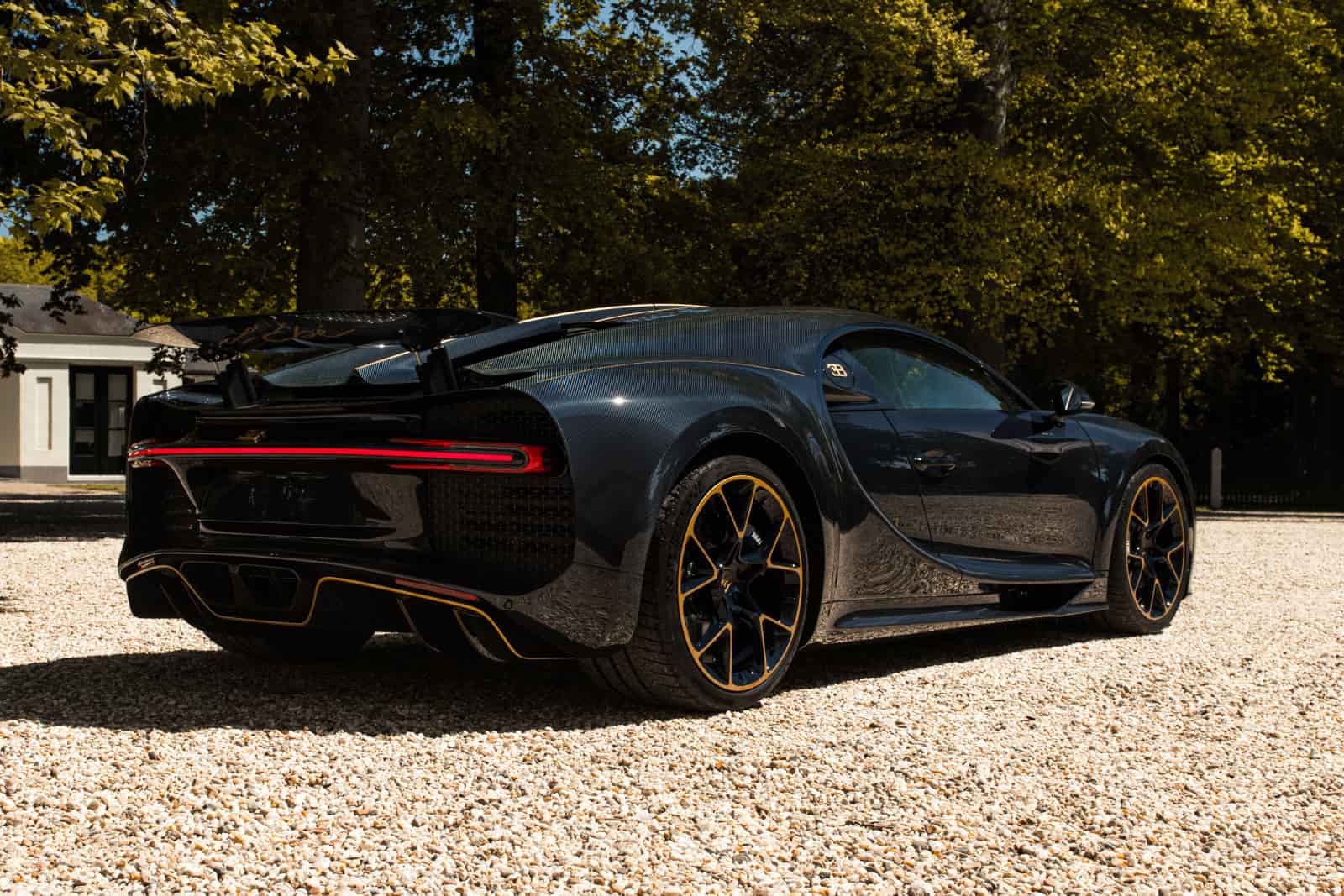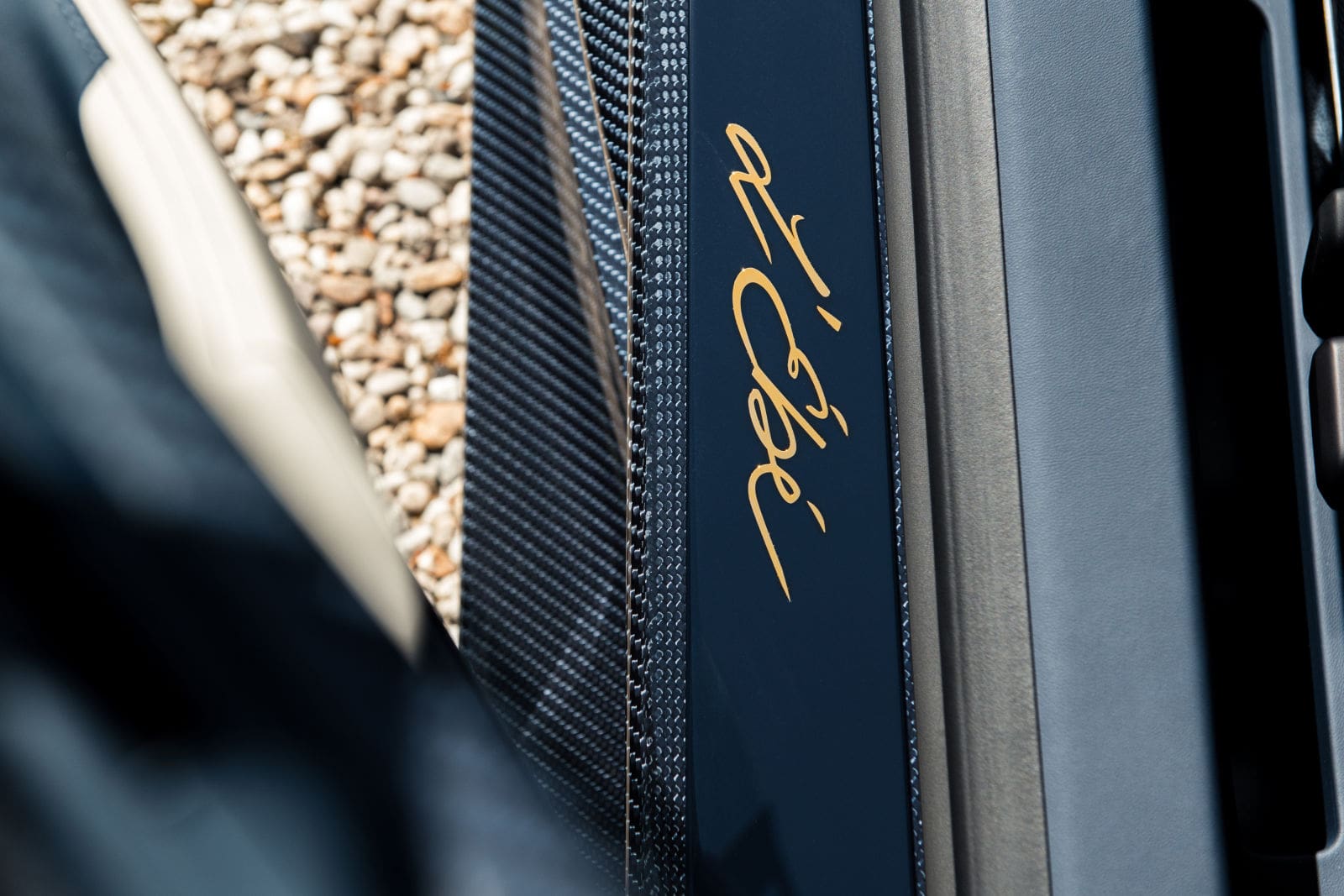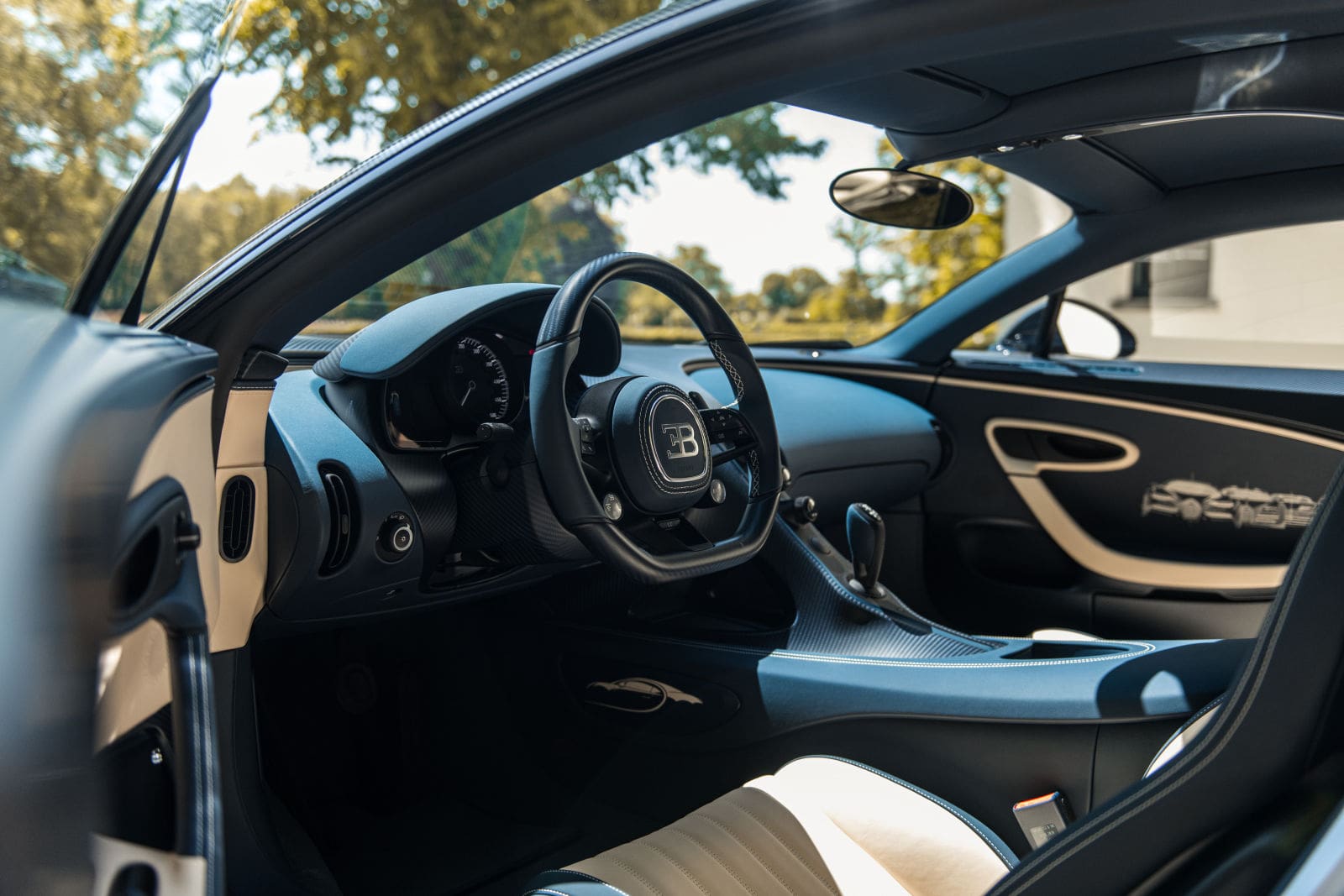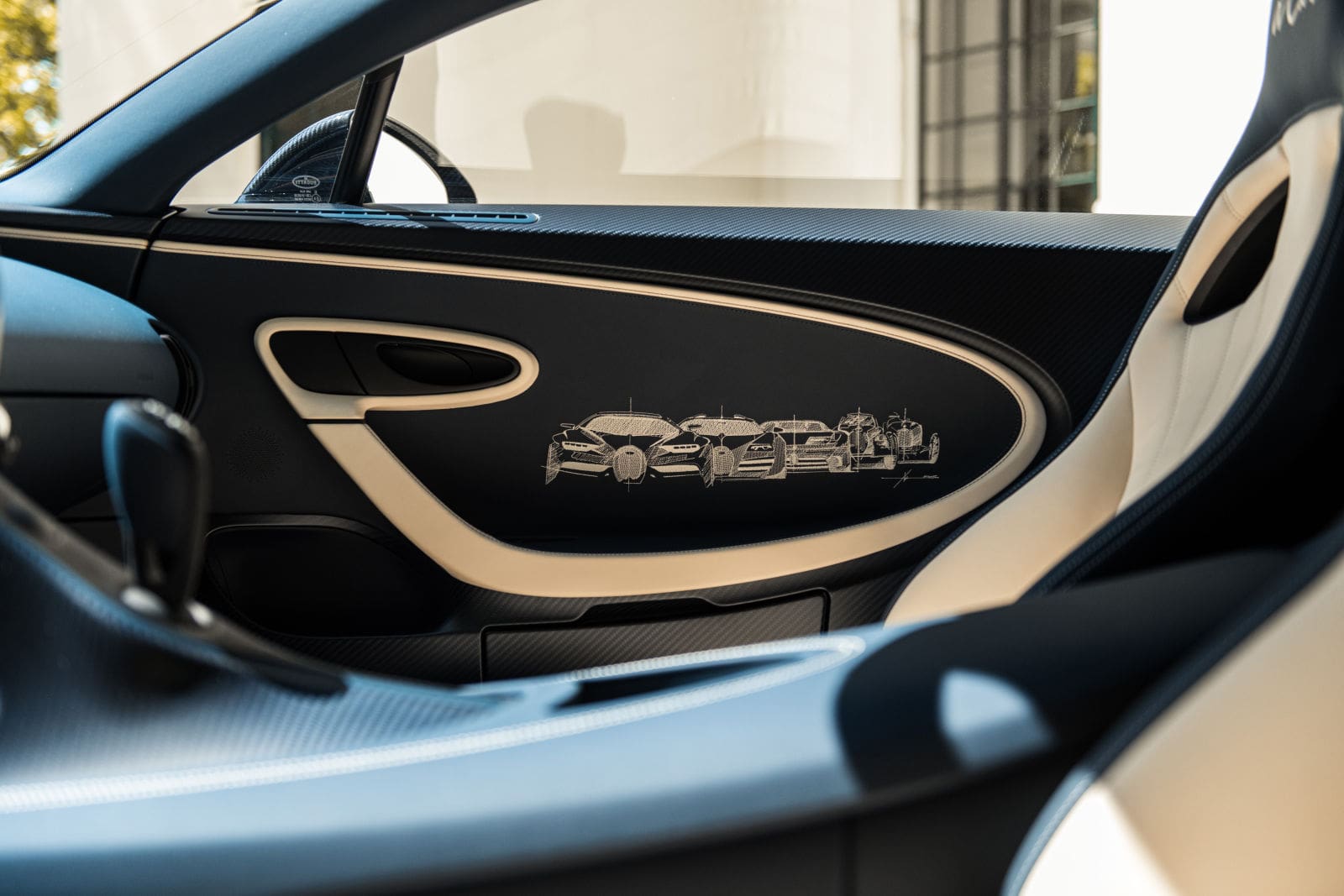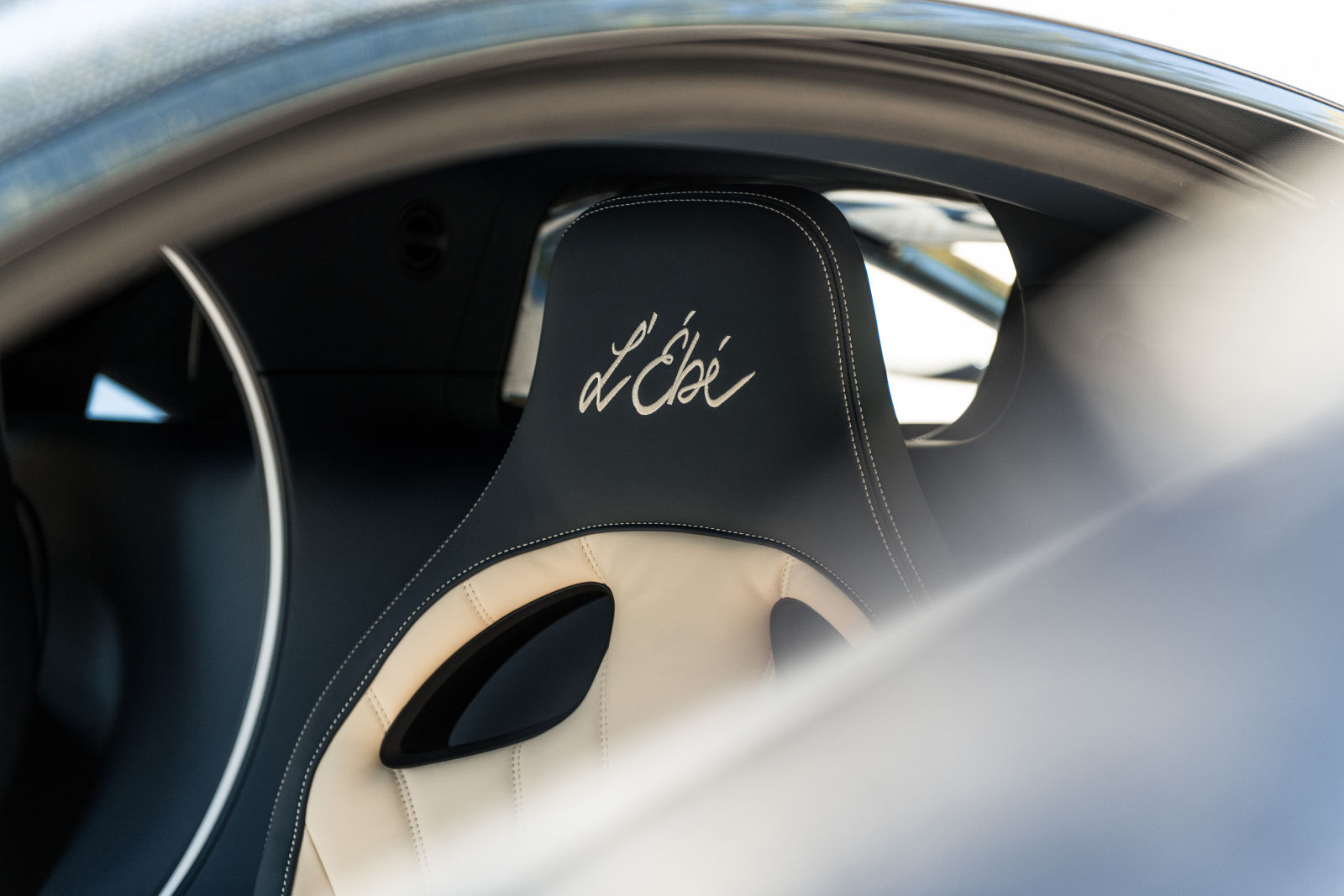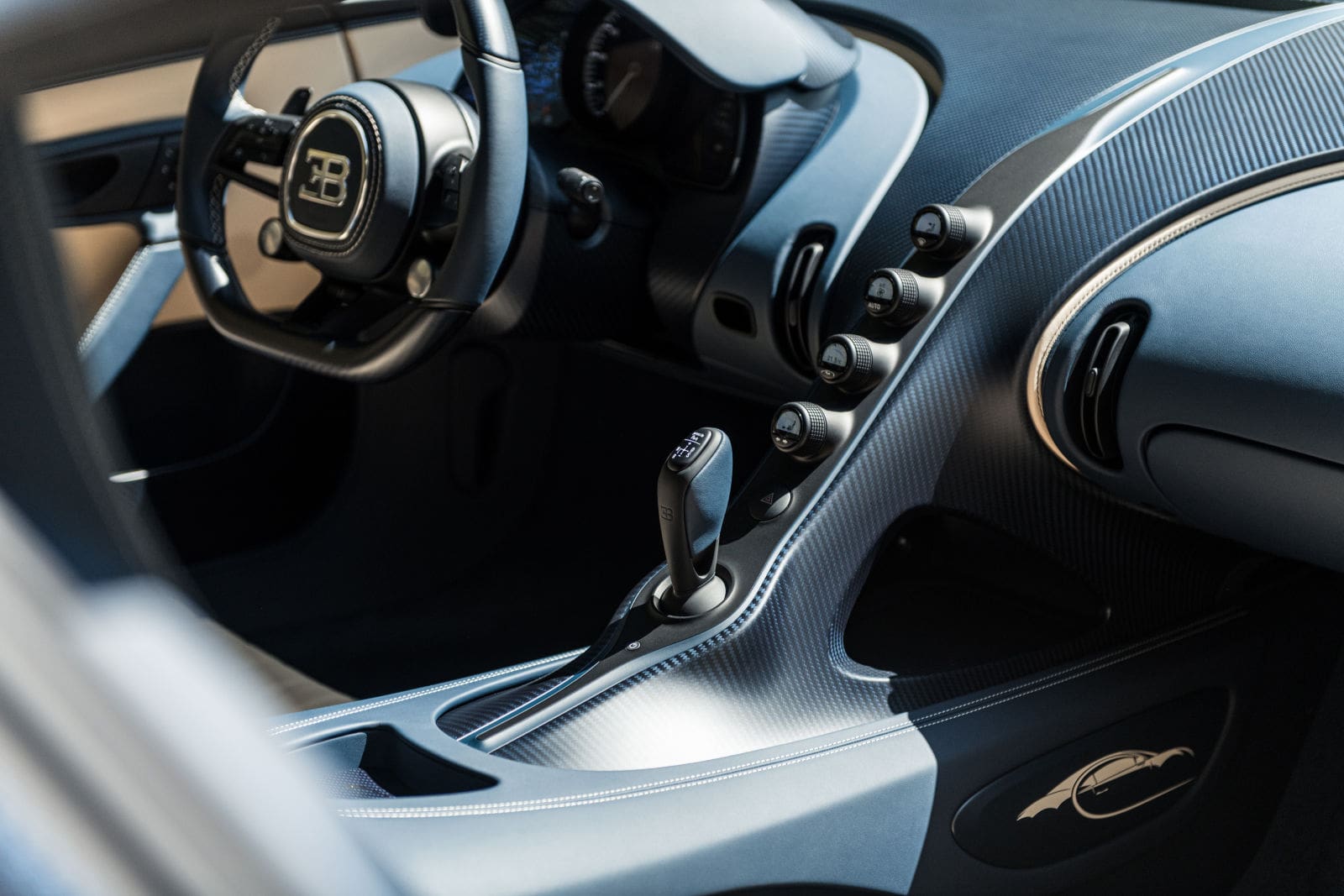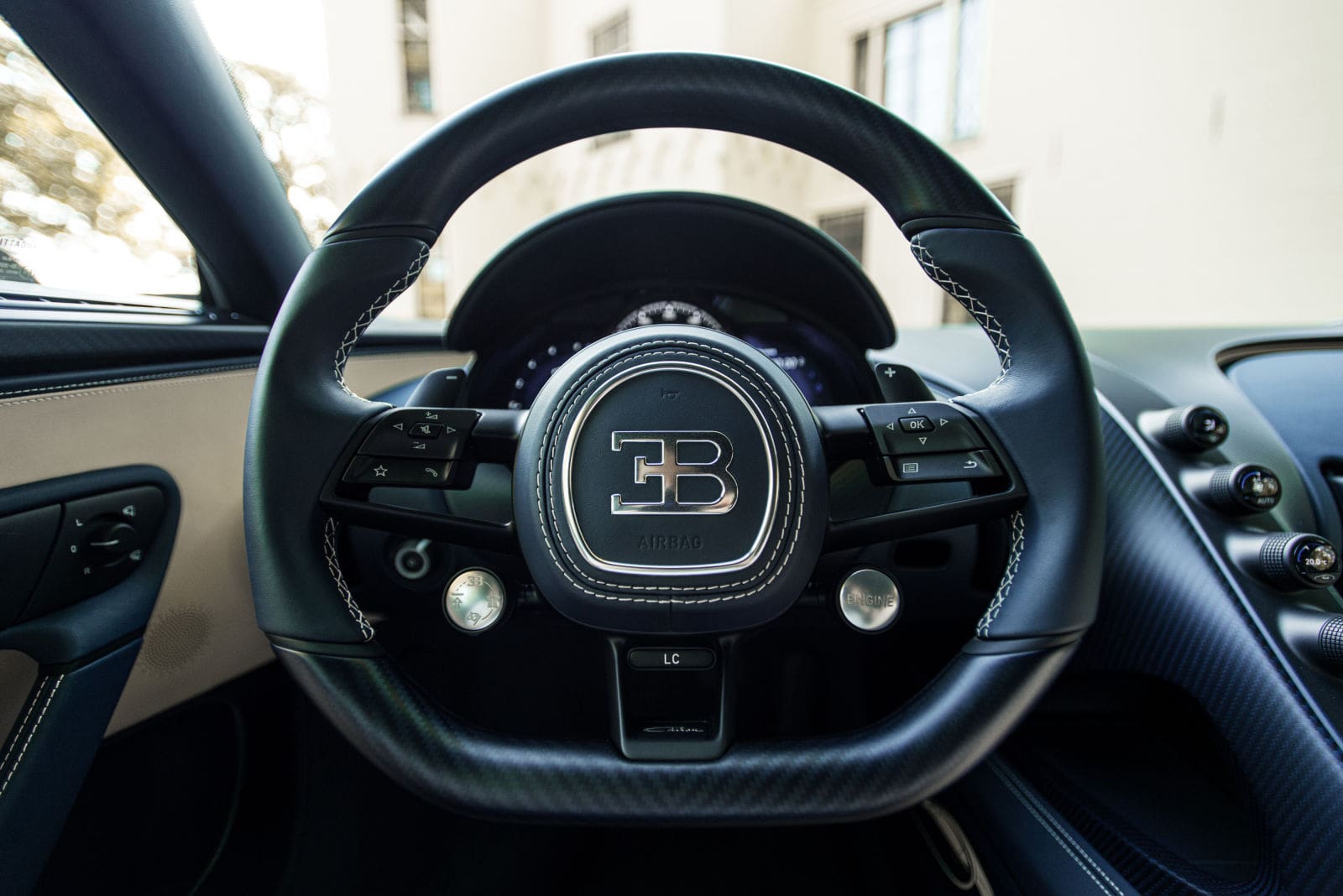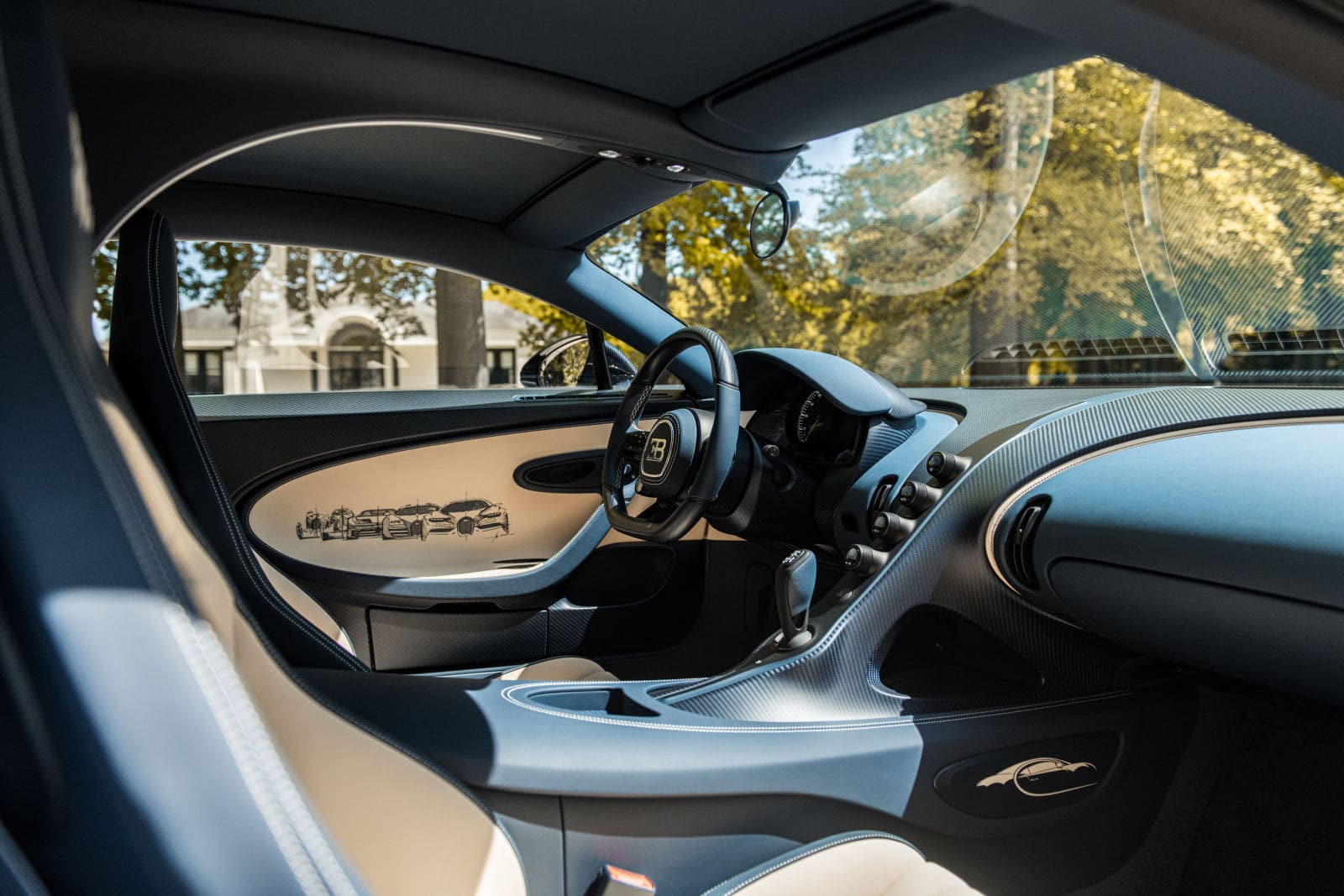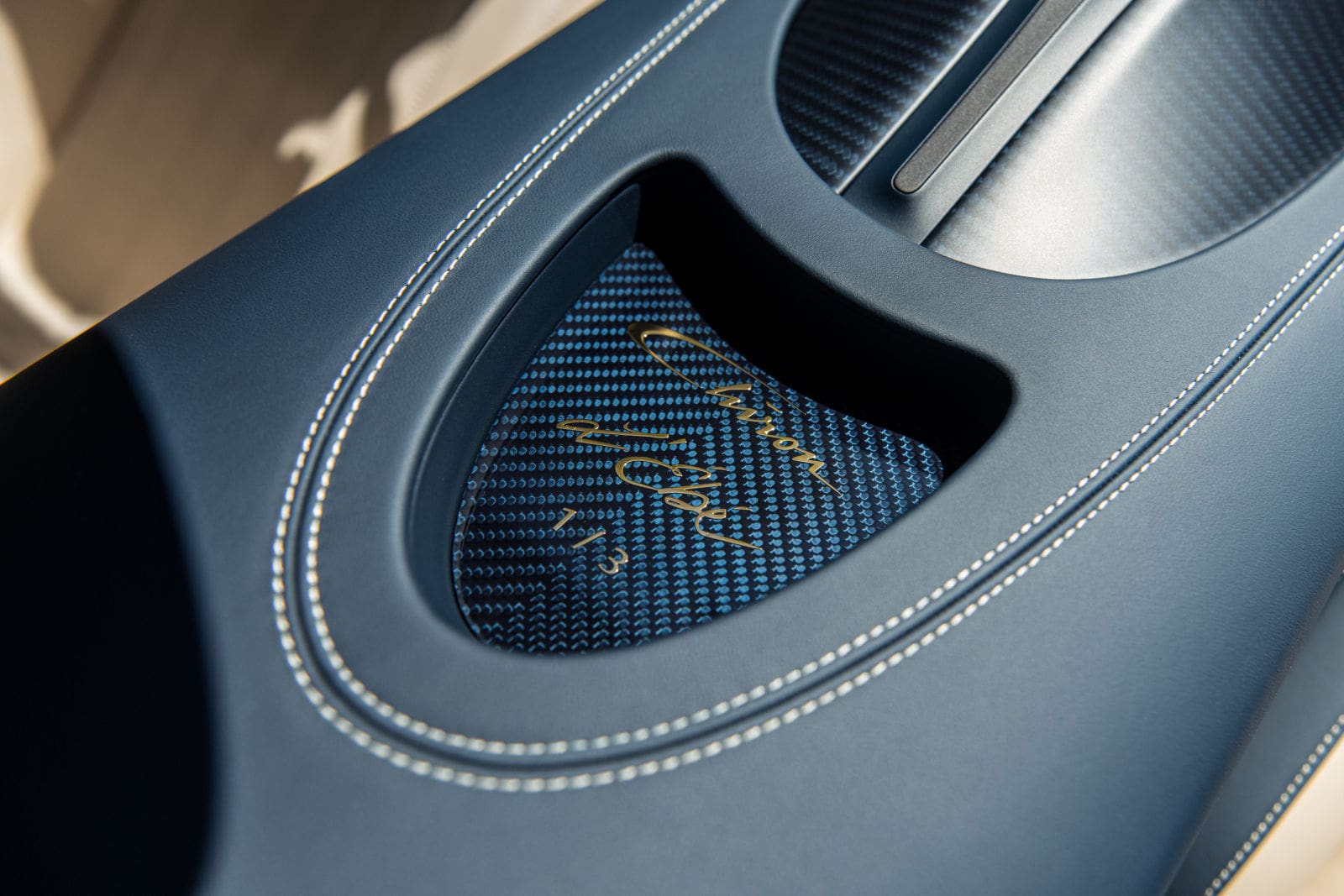 Bugatti develops a special small series of three cars to honor L'Ébé Bugatti, Ettore Bugatti's daughter and eldest child. Bugatti's designers created a Chiron and two Chiron Sport with the name L'Ébé, all hand-crafted and bearing unique details in the Art Deco style.
L'Ébé was born in 1903 and has seen the extraordinary rise of Bugatti firsthand. She has published "The Story of Bugatti," a biography of Ettore, delving deep into the brand's history and her father's. With the new Chiron and Chiron Sport L'Ébé, she now becomes an integral part of that history. Her love for Art Deco style is ingrained in the vehicles, with lines and "EB" badging accented in gold contrasting the blue-tinted carbon body. Even the wheels are in an understated gold tint.
We can also see the L'Ébé signature logo on the retractable rear spoiler and the treadplates. The cabin welcomes the driver with the same signature logo hand-stitched into the seats' headrests. It subtly mirrors the exterior with the light versus dark theme seen in L'Ébé's dark blue body and gold highlights.
The driver's side door panel is primarily upholstered in "Silk" leather with "Lake Blue" accents. Meanwhile, the passenger's color pattern is reversed. Each door panel depicts the visual evolution of Bugatti's most renowned vehicles, from early Grand Prix racers to the EB110, Veyron, and Chiron. Regarding exceptional tailor-made projects, L'Ébé's numerous bespoke features flawlessly demonstrate Bugatti's infinite ingenuity and artistry.
President of Bugatti Automobiles Christophe Piochon says, "L'Ébé Bugatti's biography of her father consists of numerous diary entries by Ettore himself, letters from his early employees, customers, business partners and her own experiences. It helps a lot to understand Ettore's personality, his goals and the appreciation everyone had for him and his products. With this knowledge we could transmit the Bugatti DNA into the present time maintaining the essence, grade of perfection and quality standards up to this very day. Through this unique configuration and use of her name for the final Chiron and Chiron Sport, we wanted to honor her with the status she deserves in our brand's history."
Introduced in 2016, the Bugatti Chiron has become a template for several Bugatti hyper sports car evolutions with its 1,500 PS of power, 8.0-liter W16 quad-turbocharged engine, the advanced four-wheel-drive system, and lightweight chassis.
The three exclusive Bugatti Chiron L'Ébé mark the end of Chiron and Chiron Sport in Europe. Two have been delivered, and the remaining Chiron Sport L'Ébé will be out by the end of June. See more of it in our gallery.