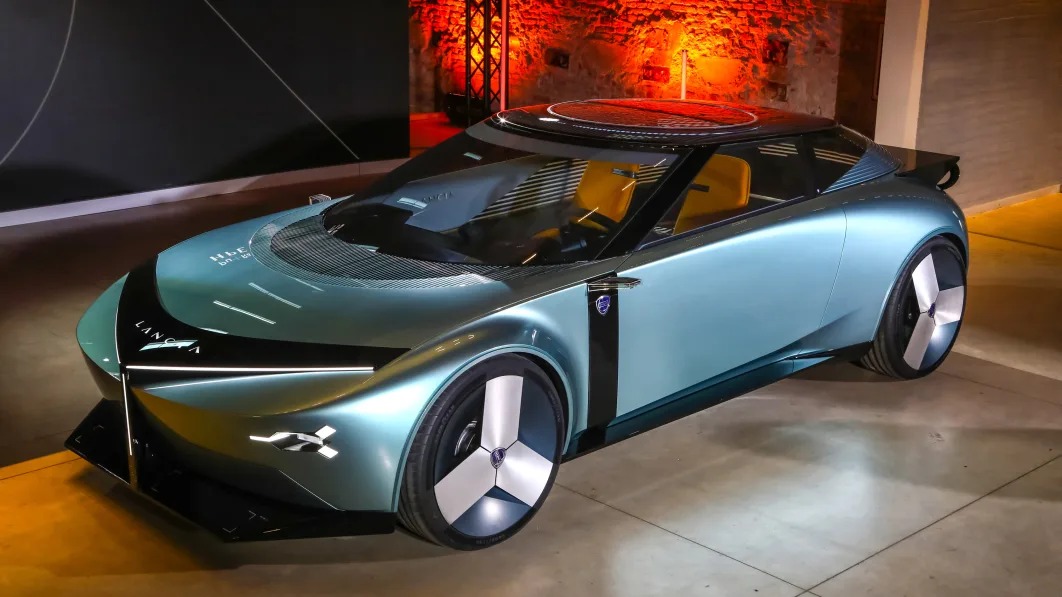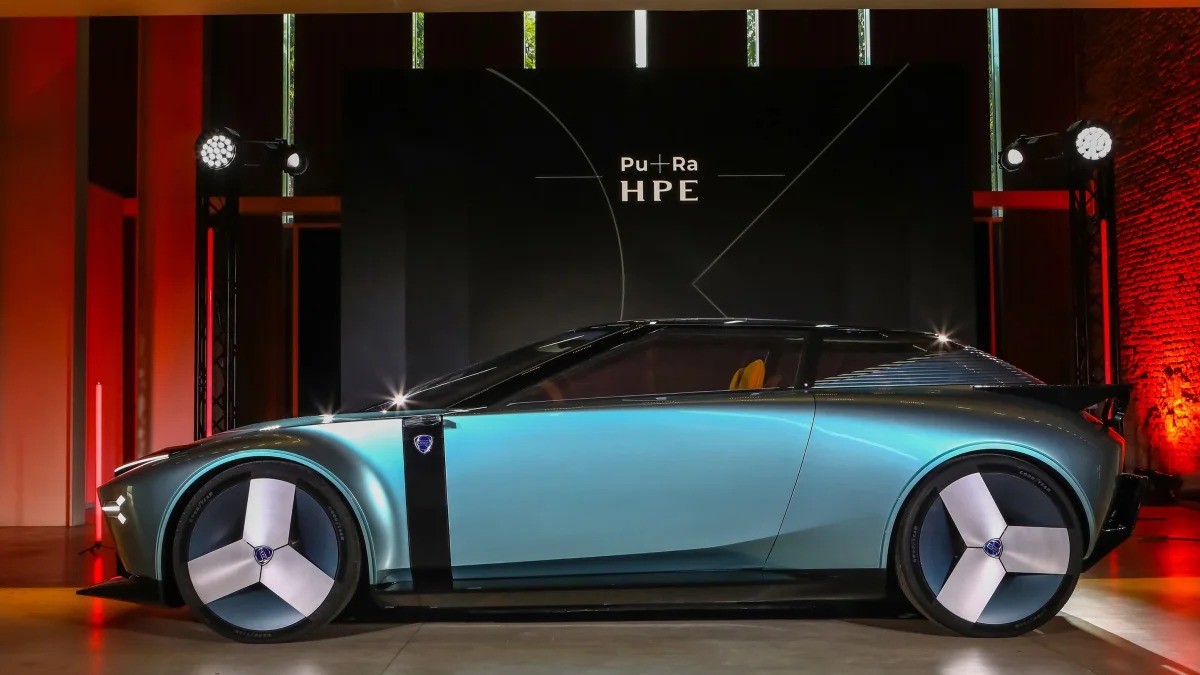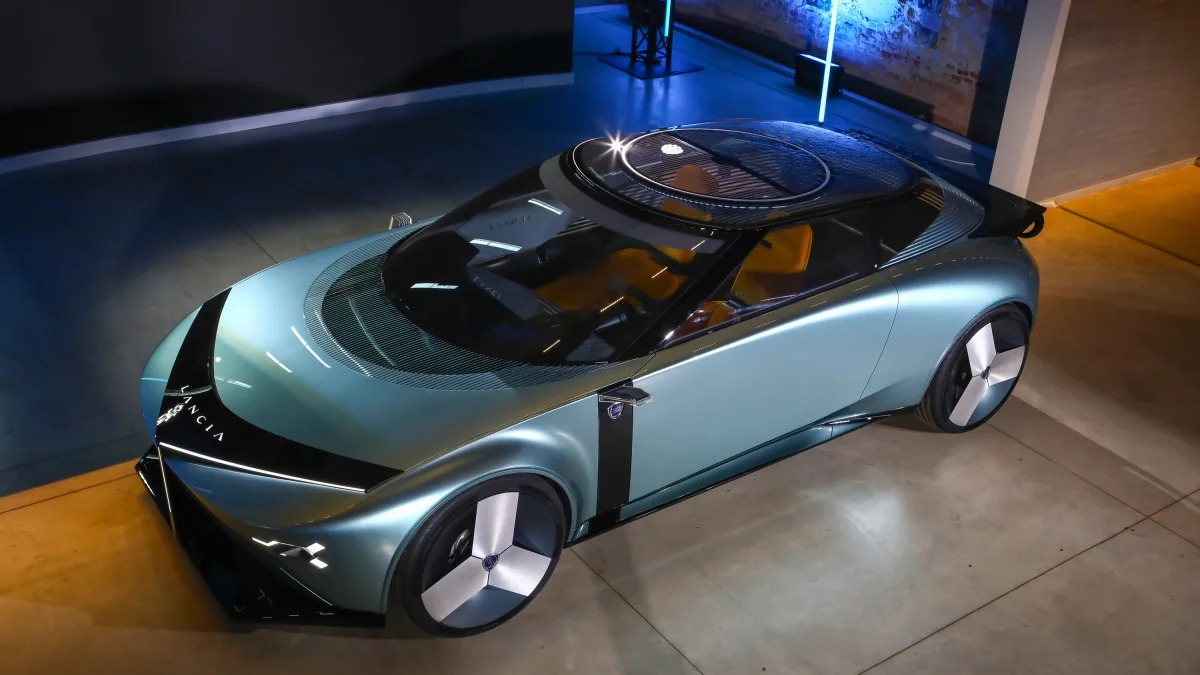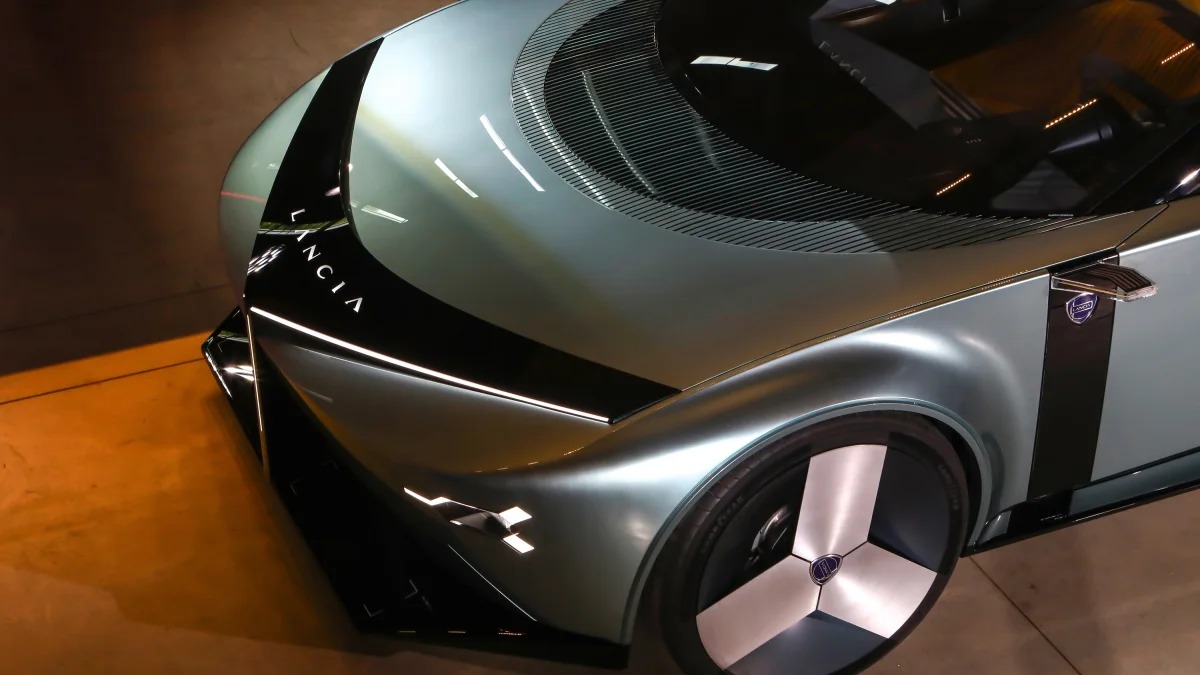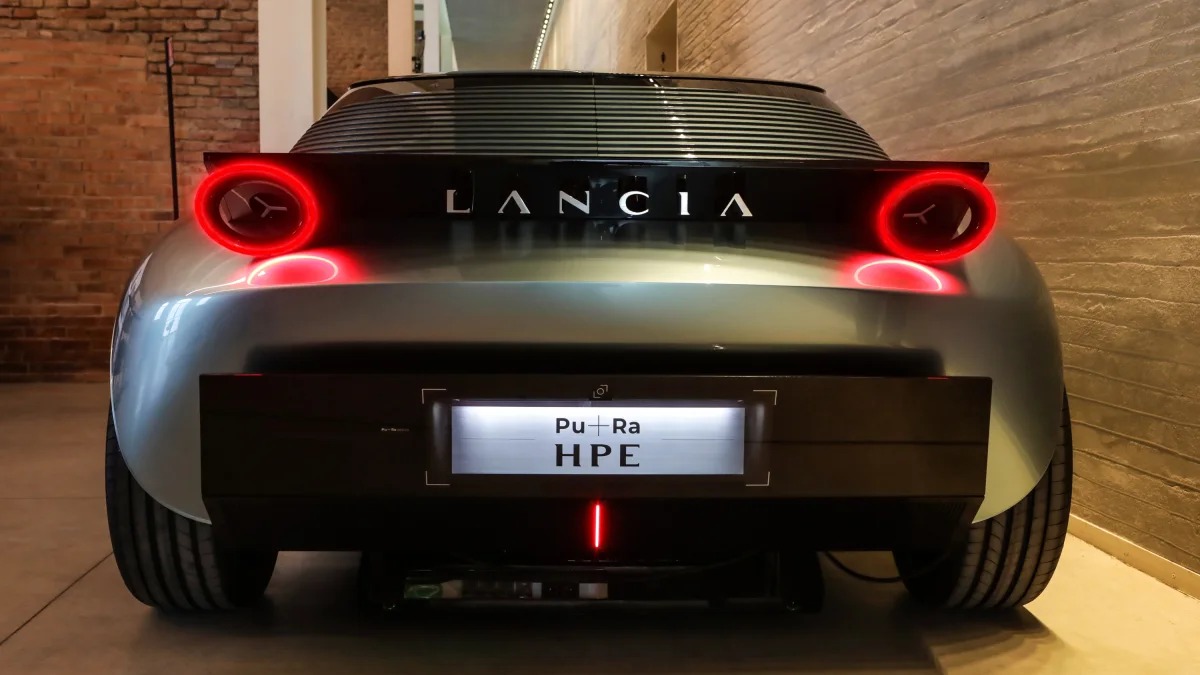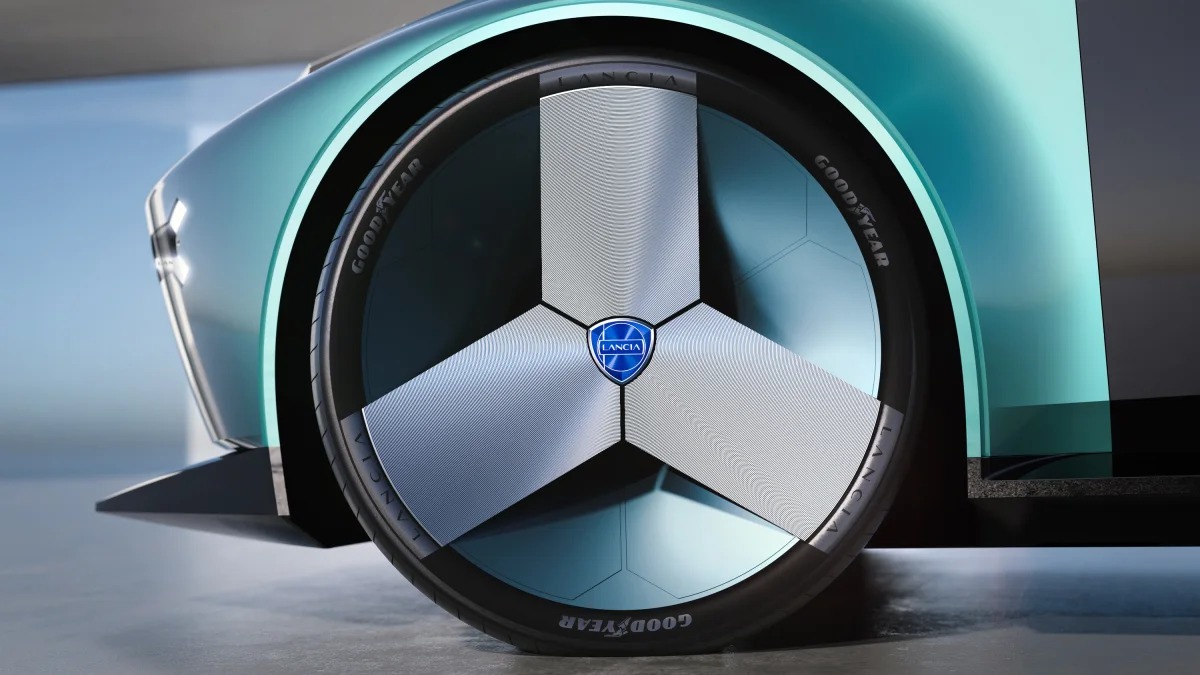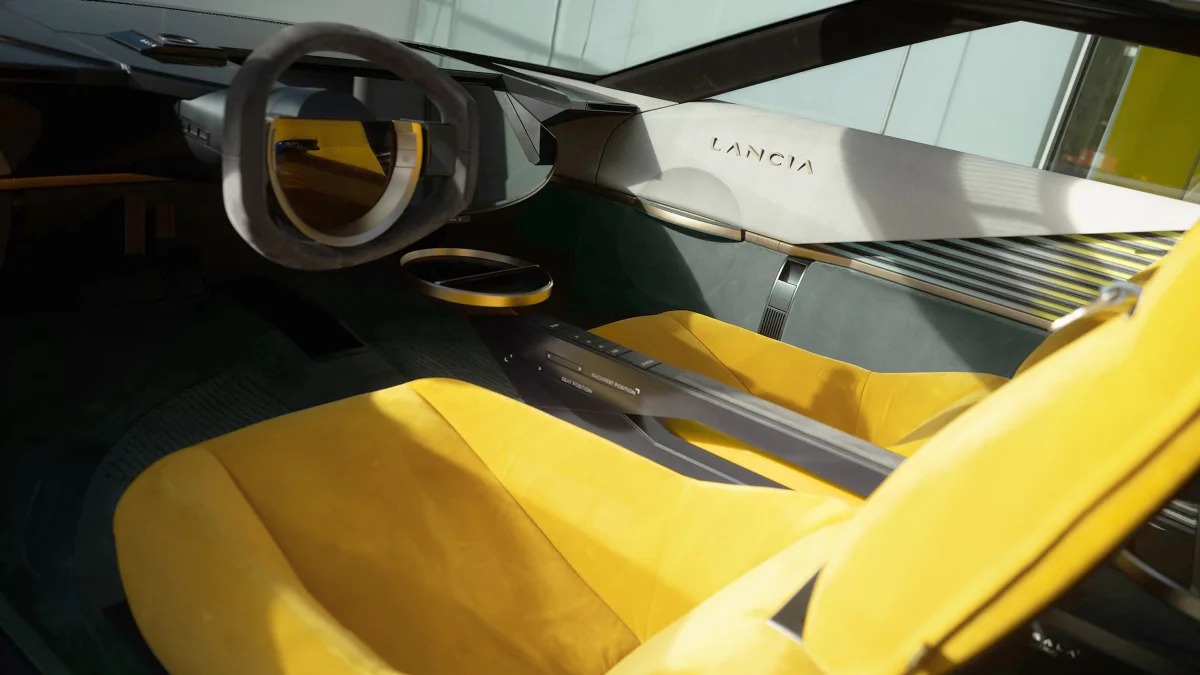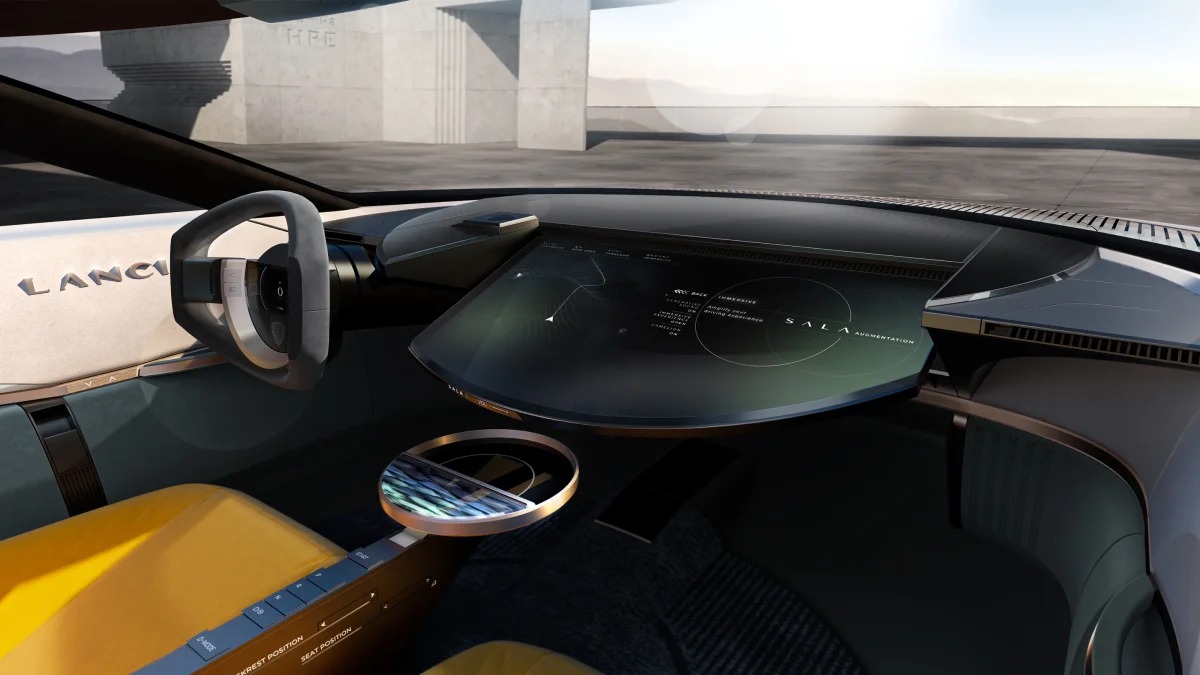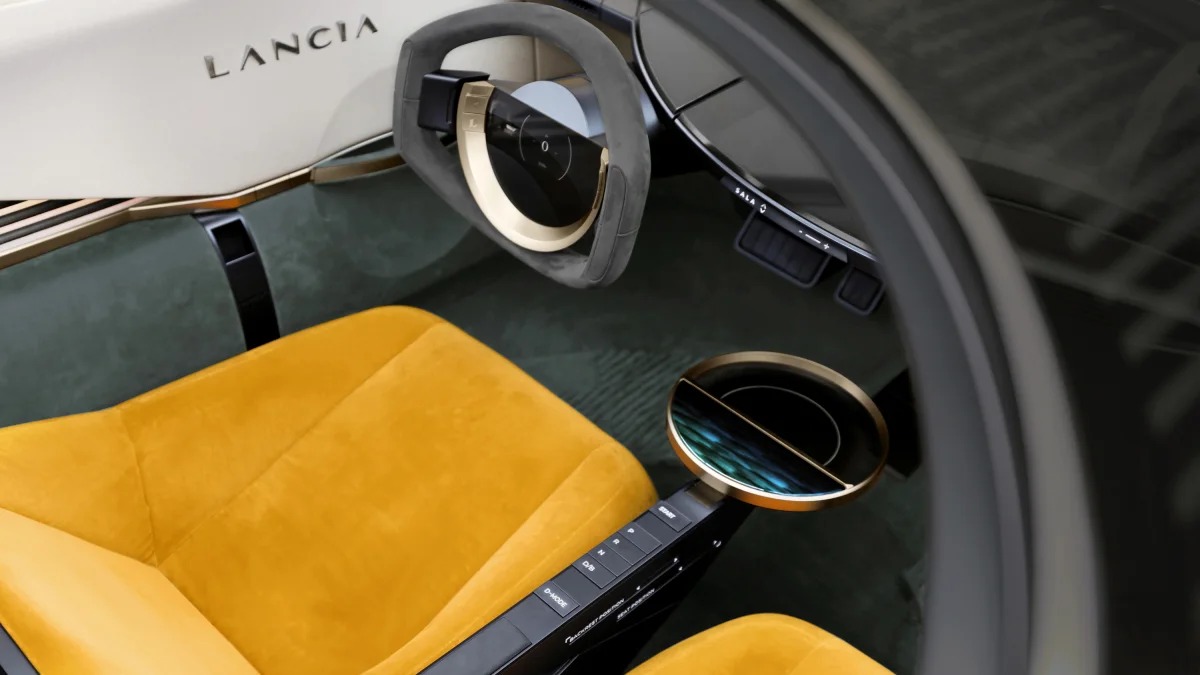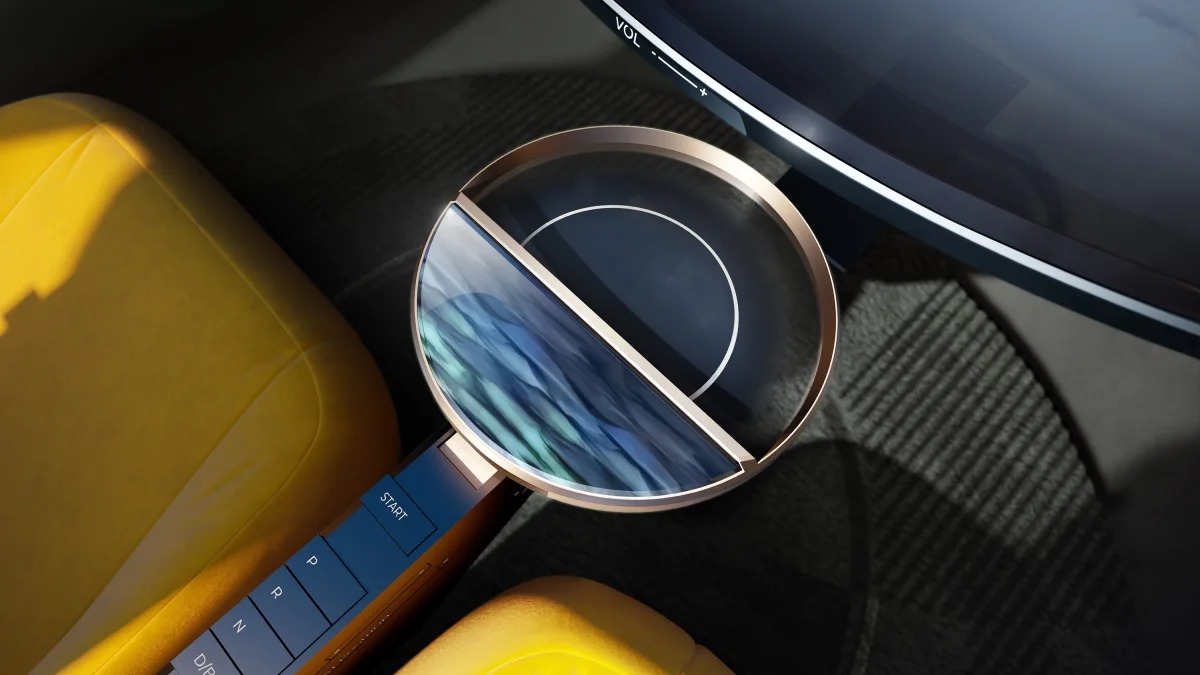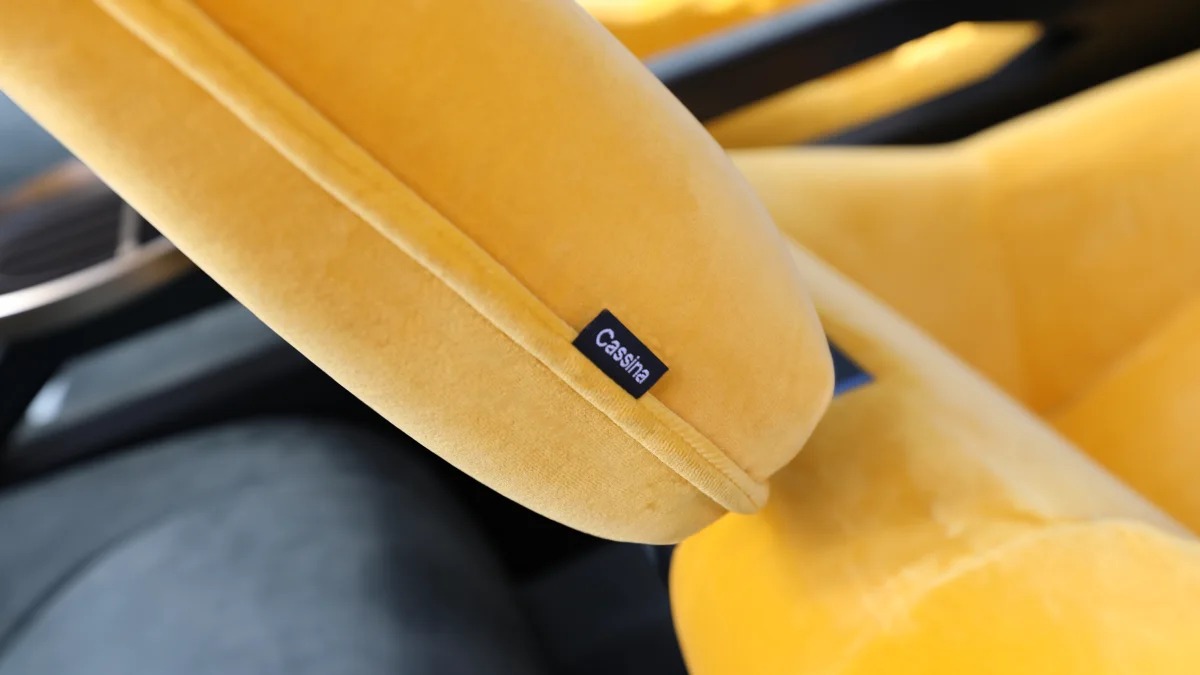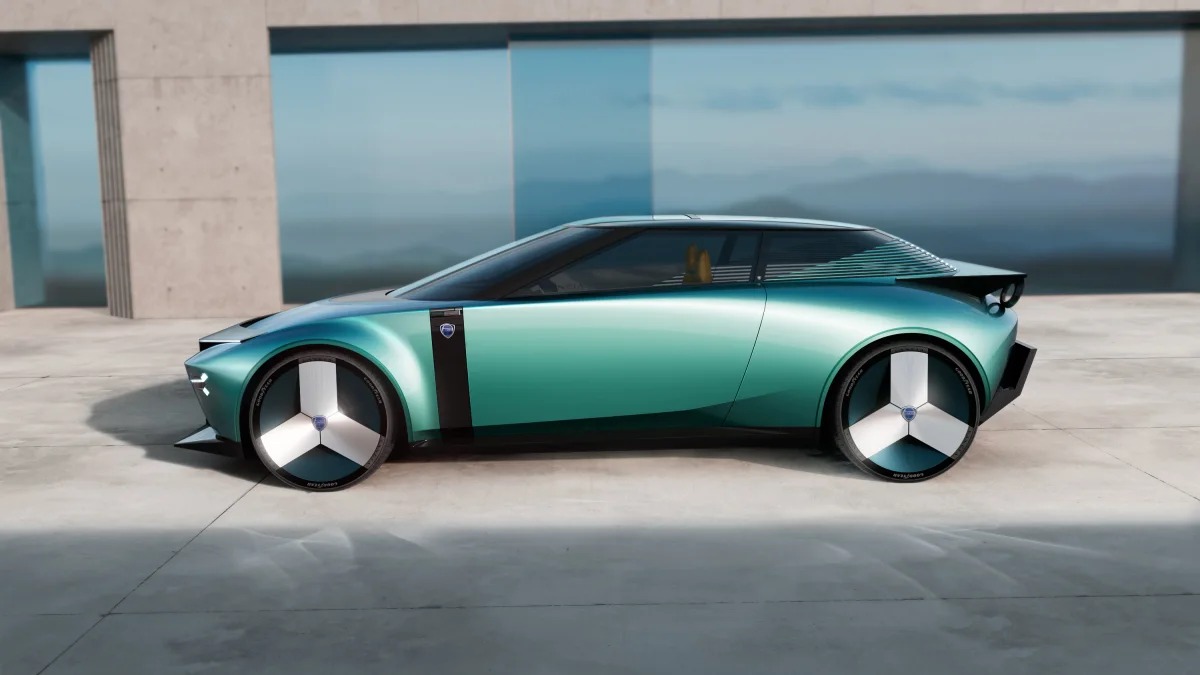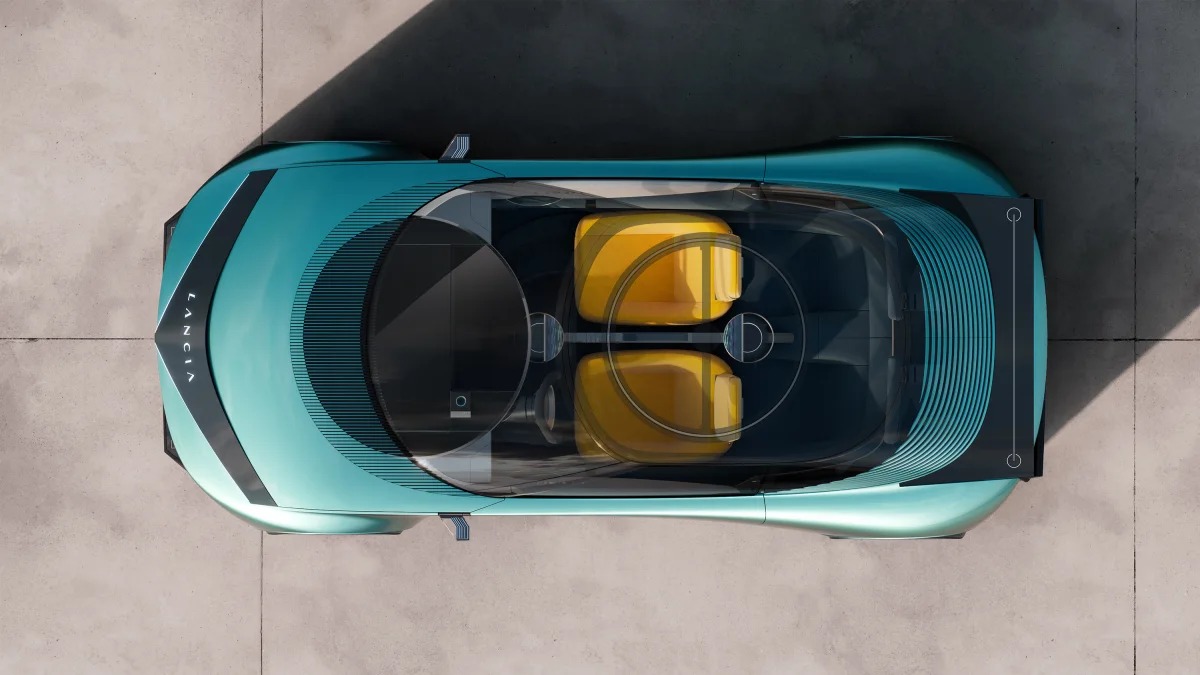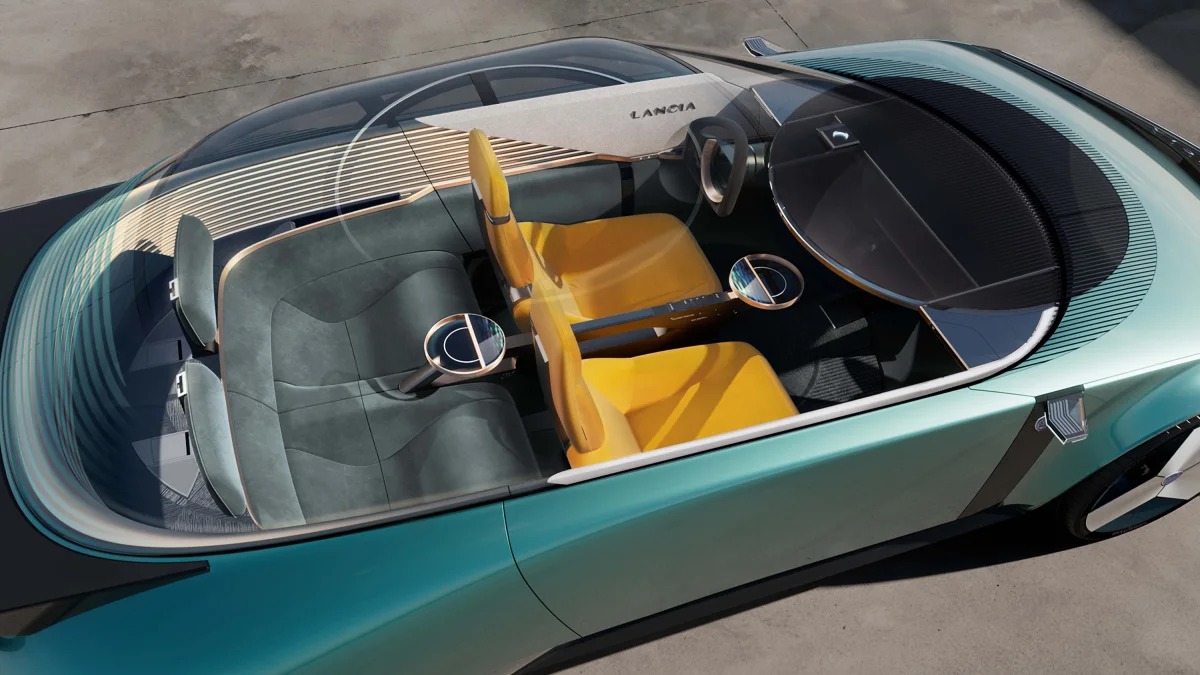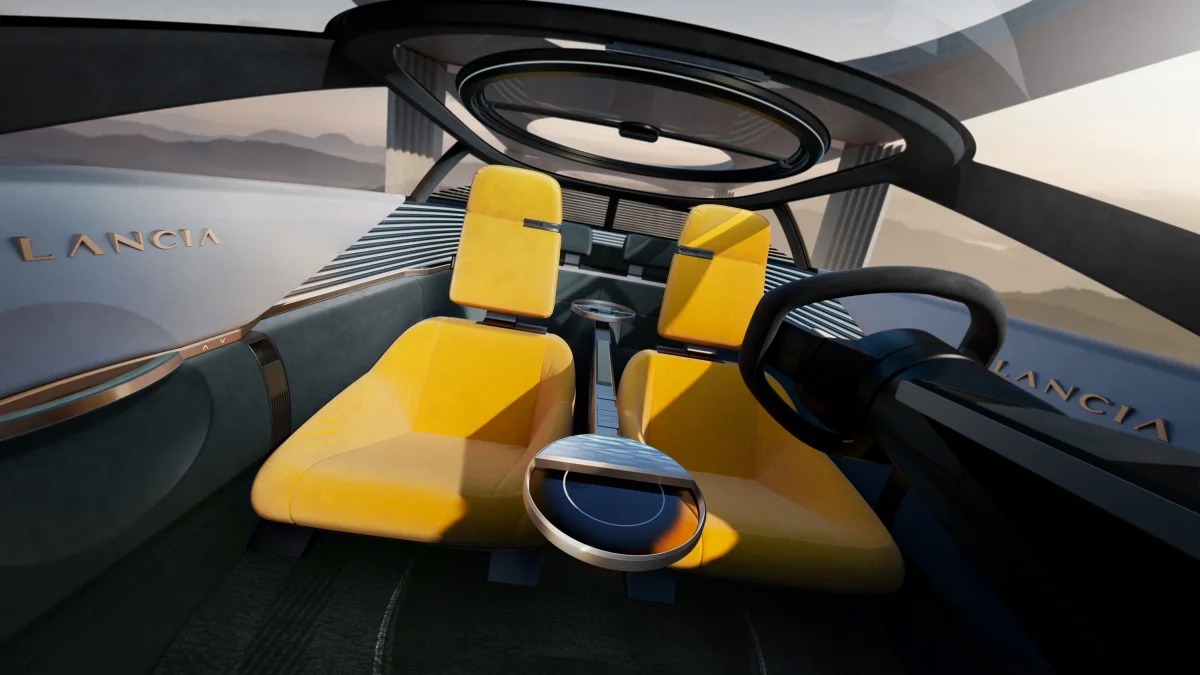 After releasing a teaser last November, Lancia finally revealed the Pu+Ra HPE all-electric concept. Inspired in part by the Stratos, the concept will be shaping the Italian car manufacturer's design philosophy for the future.
The concept car's nomenclature Pu+Ra stands for Pure + Radical, recalling its new design language, and HPE stands for High Performance Electric, a change from the 70's High Performance Estate.
Taking its design inspiration from its classic cars, the concept sports rounded headlights and a similar wedge shape reimagined from the Stratos, a bluish-green colorway reminiscent of the Lancia Flaminia Azzurro Vincennes, and horizontal lines echoing the Venetian sunshade elements of the 70's Lancia Beta HPE. New features include goblet-shaped central lighting, a circular roof, side mirror cameras, three-spoke aero wheels, Goodyear tires, and an interior designed in partnership with Cassina.
The Lancia Pu+Ra HPE has several design innovations that include a projected range of over 700 km, 10 minutes to full charge, and energy consumption of less than 10 kWh per 100 km. Sustainability is reflected on 70% of its aesthetic surfaces, including the redesigned Lancia seat fabrics, natural fiber carpeting, and recycled glass components. Its sleek cockpit features heads-up display elements, the S.A.L.A. (Sound Air Light Augmentation) virtual interface, Stellantis' Chameleon technology, and TAPE (Tailored Predictive Experience) technology.
Though the car itself is a concept, Lancia's already taking steps towards the design philosophy it embodies. The Lancia Ypsilon urban crossover, due to arrive in 2024, will carry the first incarnation of S.A.L.A. and TAPE. The Ypsilon will come in both hybrid and electric versions, but the hybrid will be on sale only until 2028. After that, with the new Lancia Delta, the Italian carmaker will only sell battery-electric vehicles.