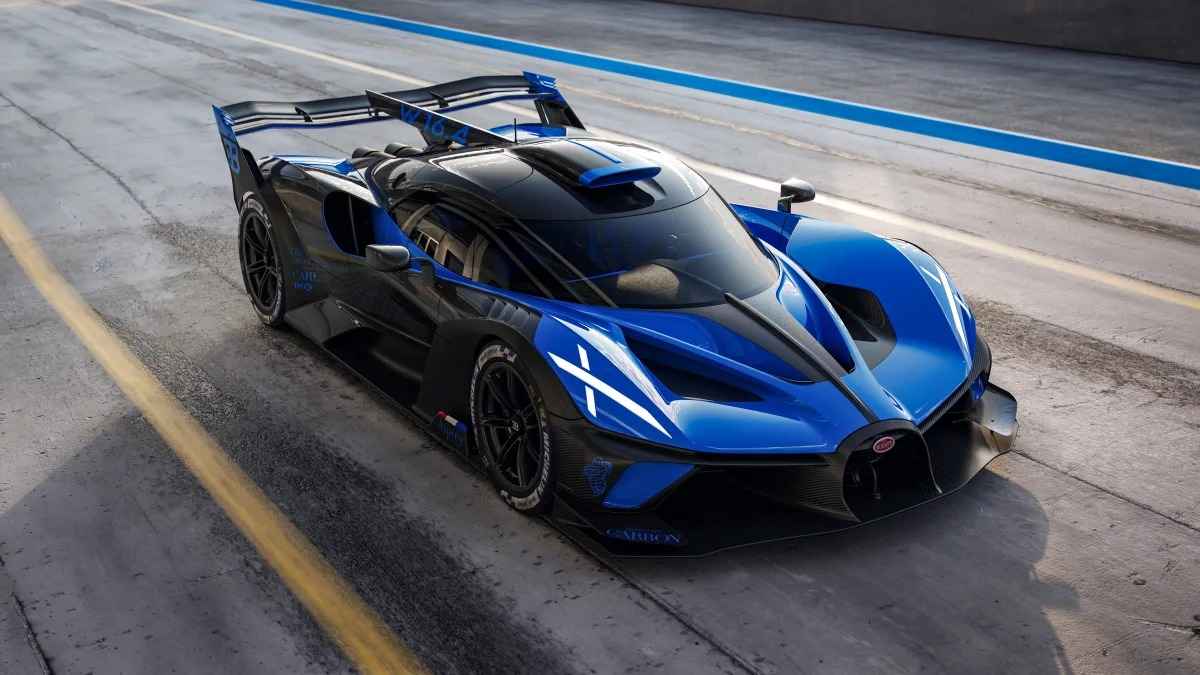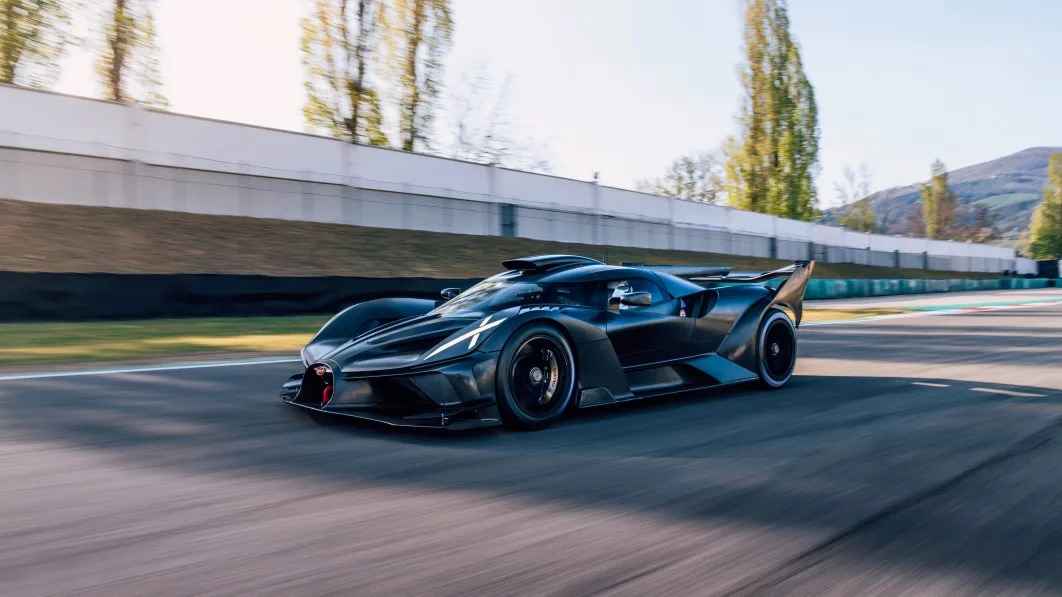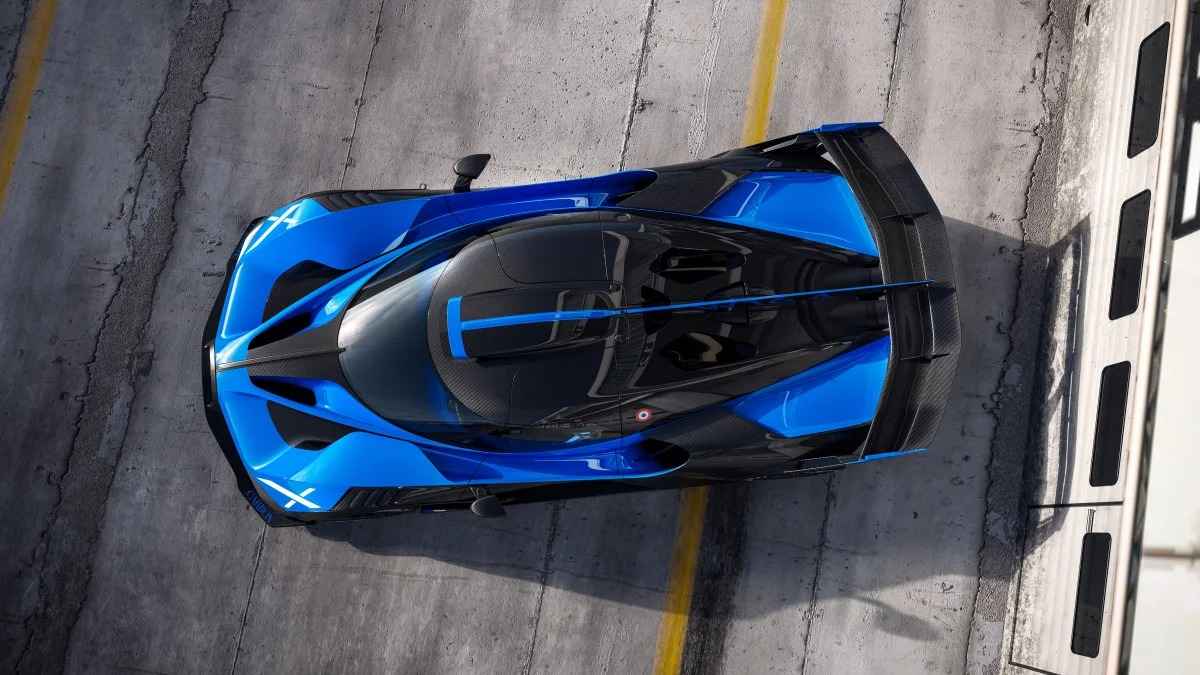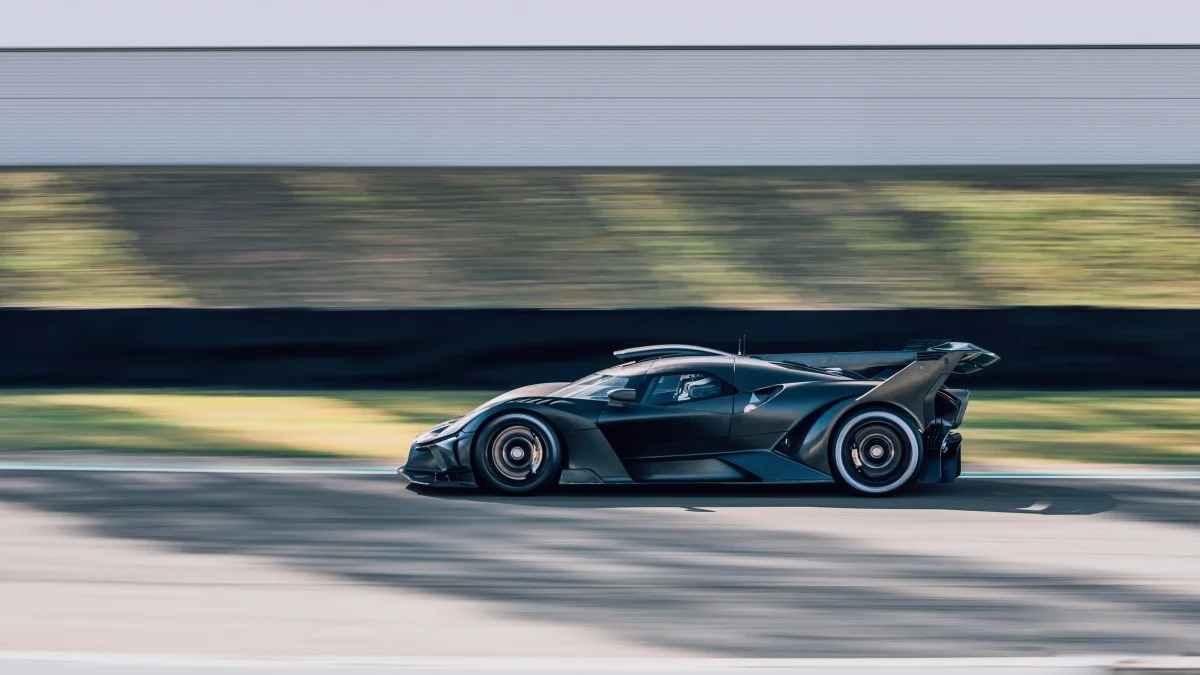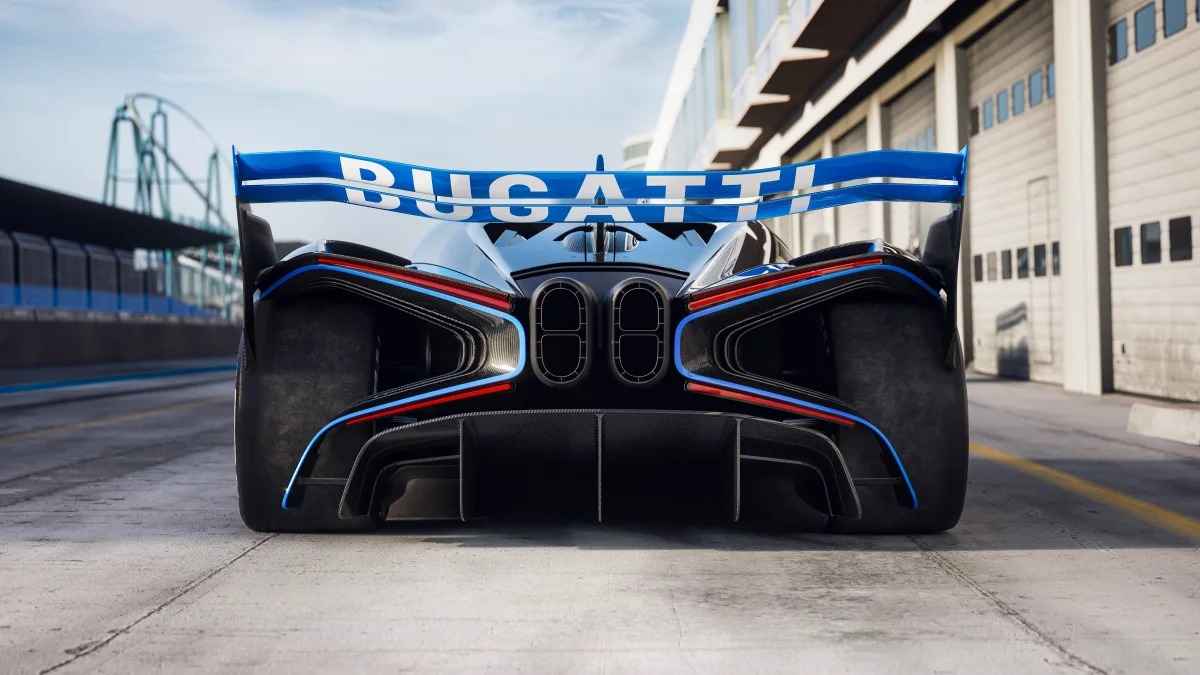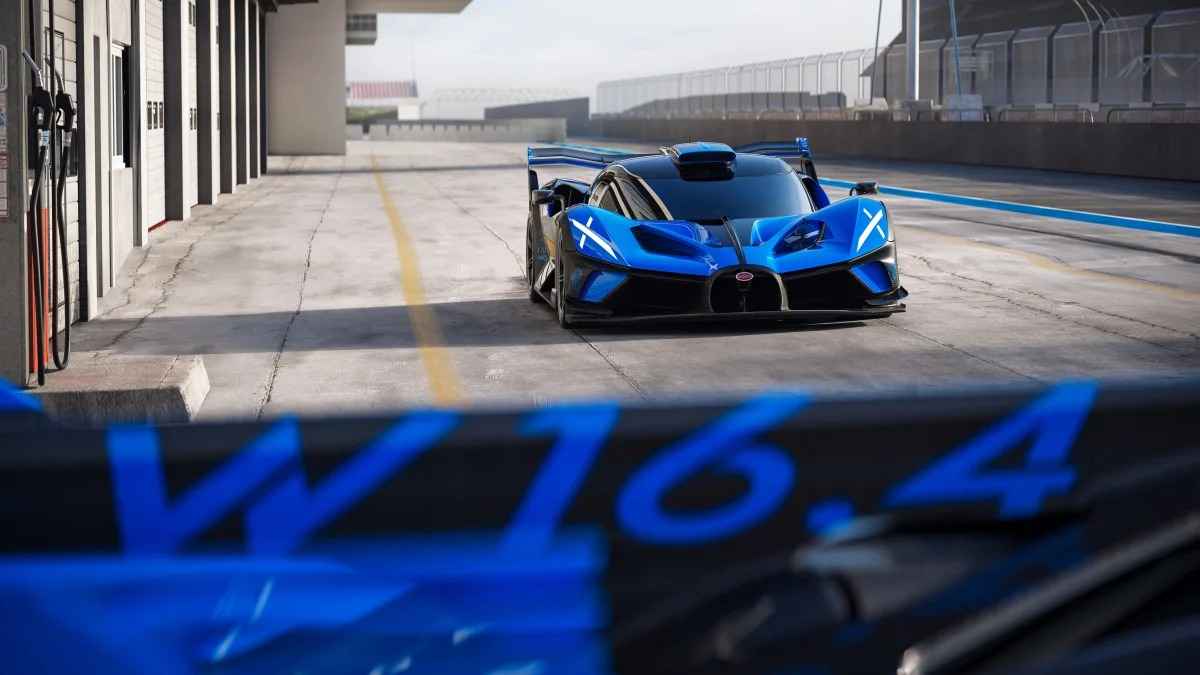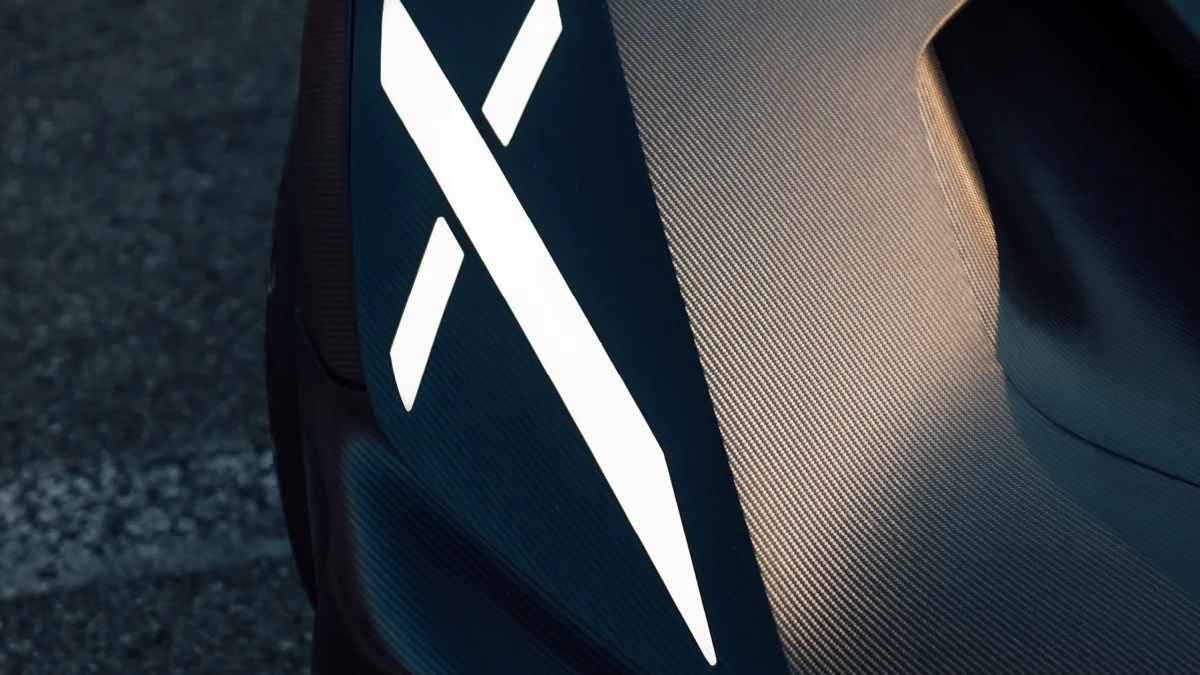 The Bugatti Bolide was first revealed in 2020 and approved for production in 2021. Now, the Molsheim-based car manufacturer is one step closer to delivering on its promise with pics of the track-only car in testing. It also released some details that distinguish it from the Chiron.
While the two hypercars share an 8.0-liter, quad-turbocharged W16 engine, the exclusively track-only Bolide feature, among other things, de-throttled intake and exhausts systems, four boost-only turbochargers to build up more boost pressure and power at higher engine speeds, a new carbon fiber monocoque body, retooled air-to-air cooling system, carbon-titanium turbofan radial compressors, uni-ball bearing suspension system, Michelin Slick tires, a carbon-ceramic braking system, new calipers designed to generate and absorb heat, and a redesigned transmission. The result is a 3,196 lbs racecar that blazes at 1,578 hp.
Bugatti will begin delivering the 40 sold-out Bolide units in 2024, with a price tag of around $4.39 million each. Expect to see more from the last W16-powered Bugatti models as the production date nears.