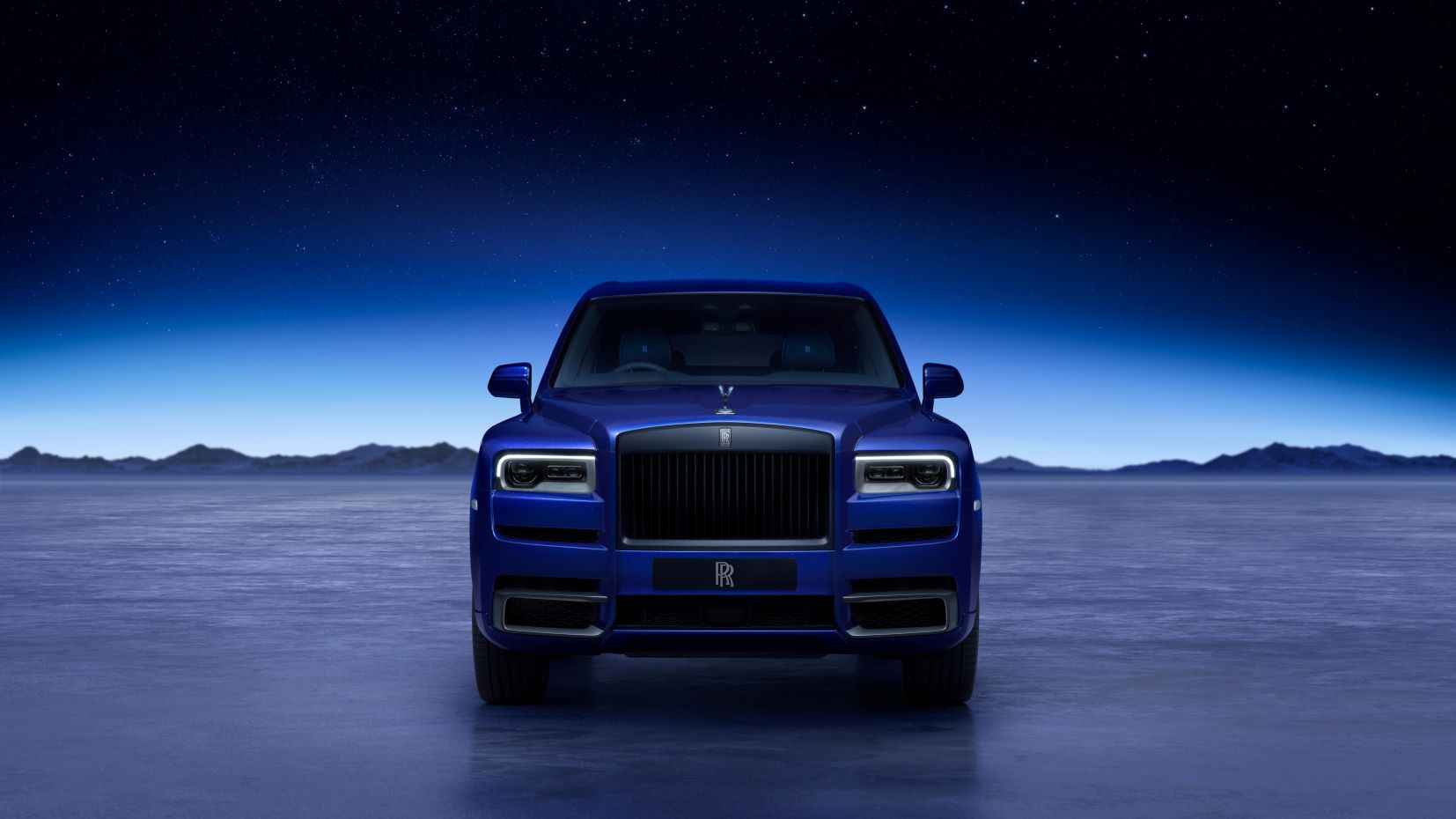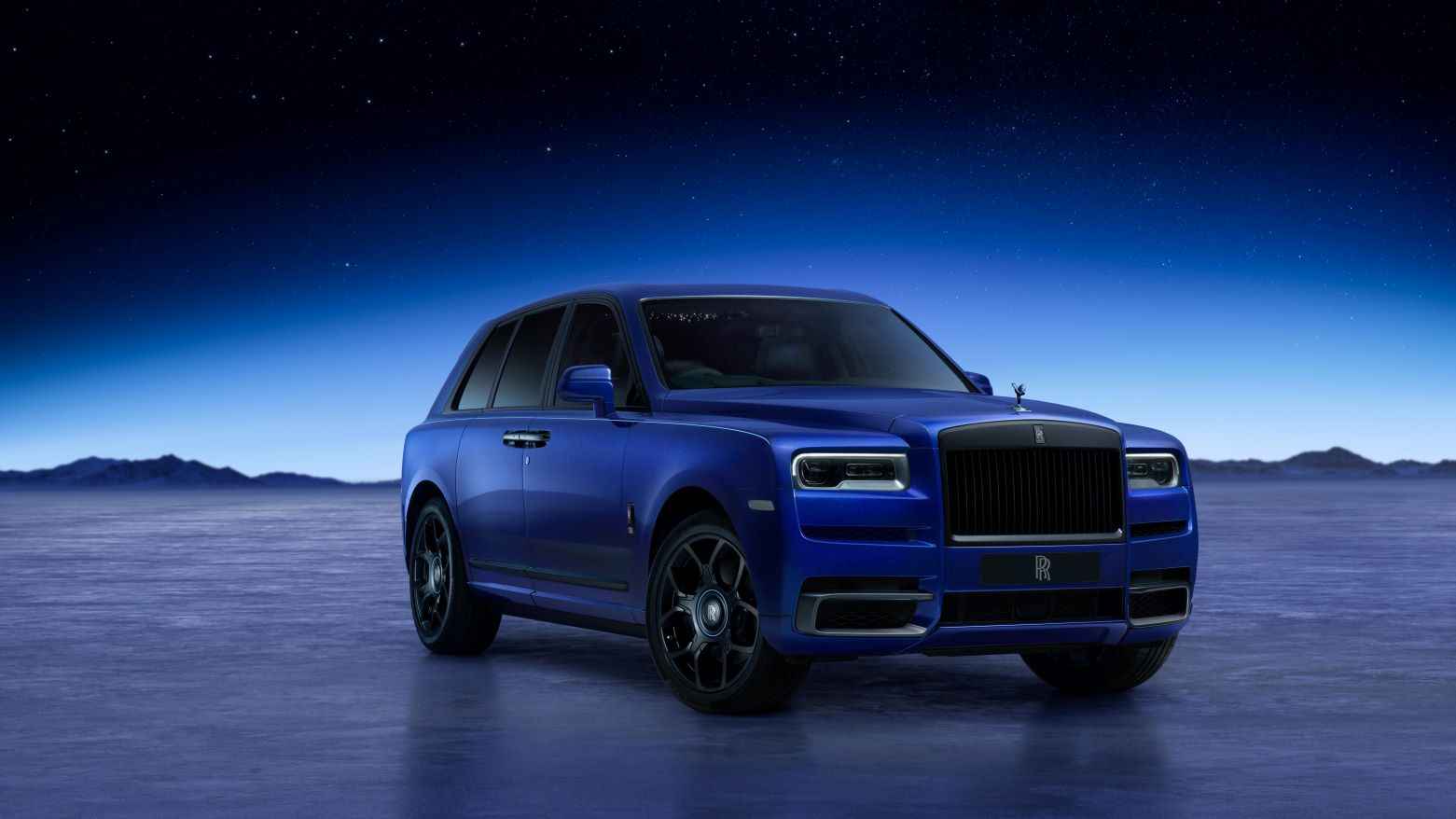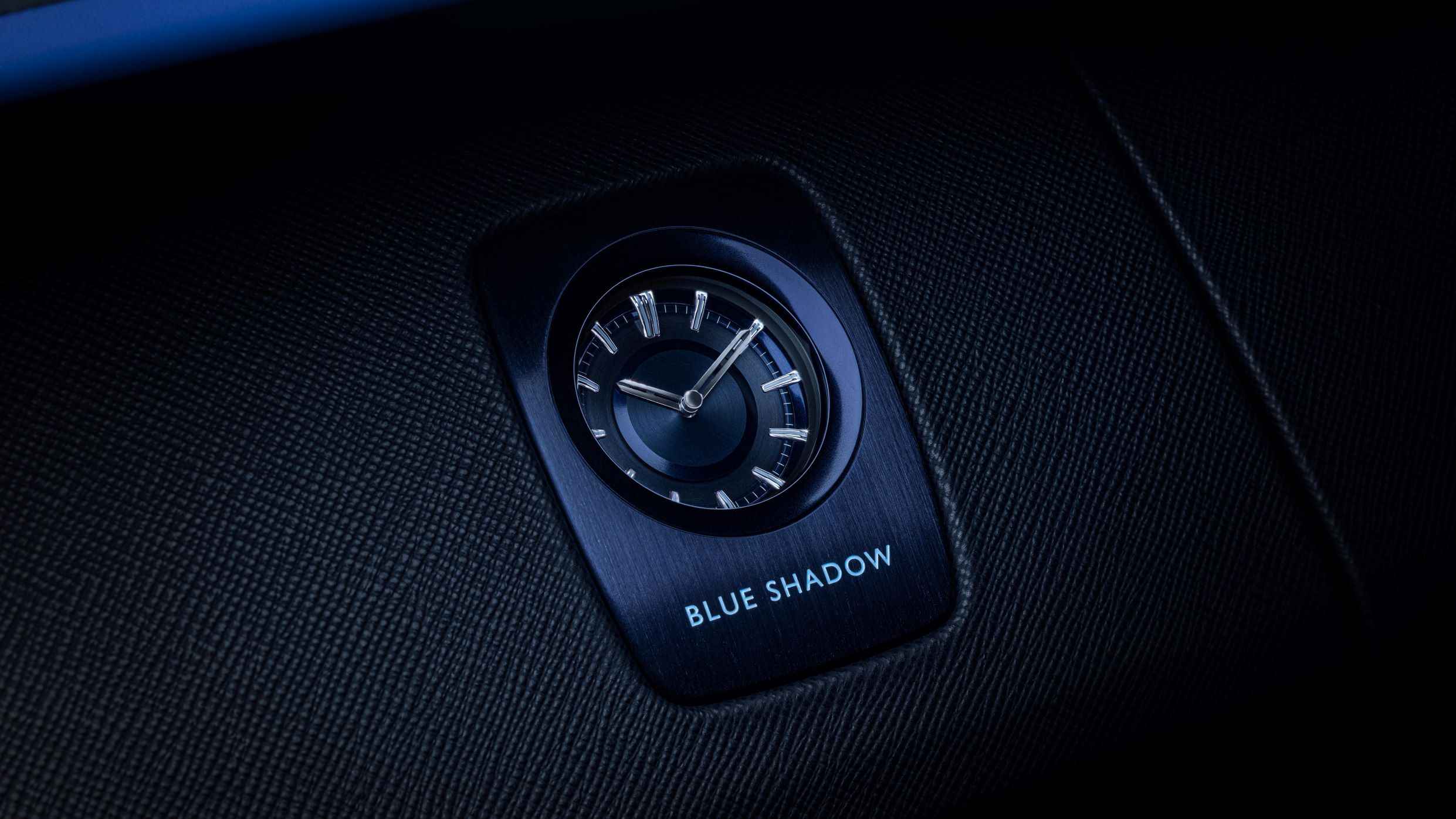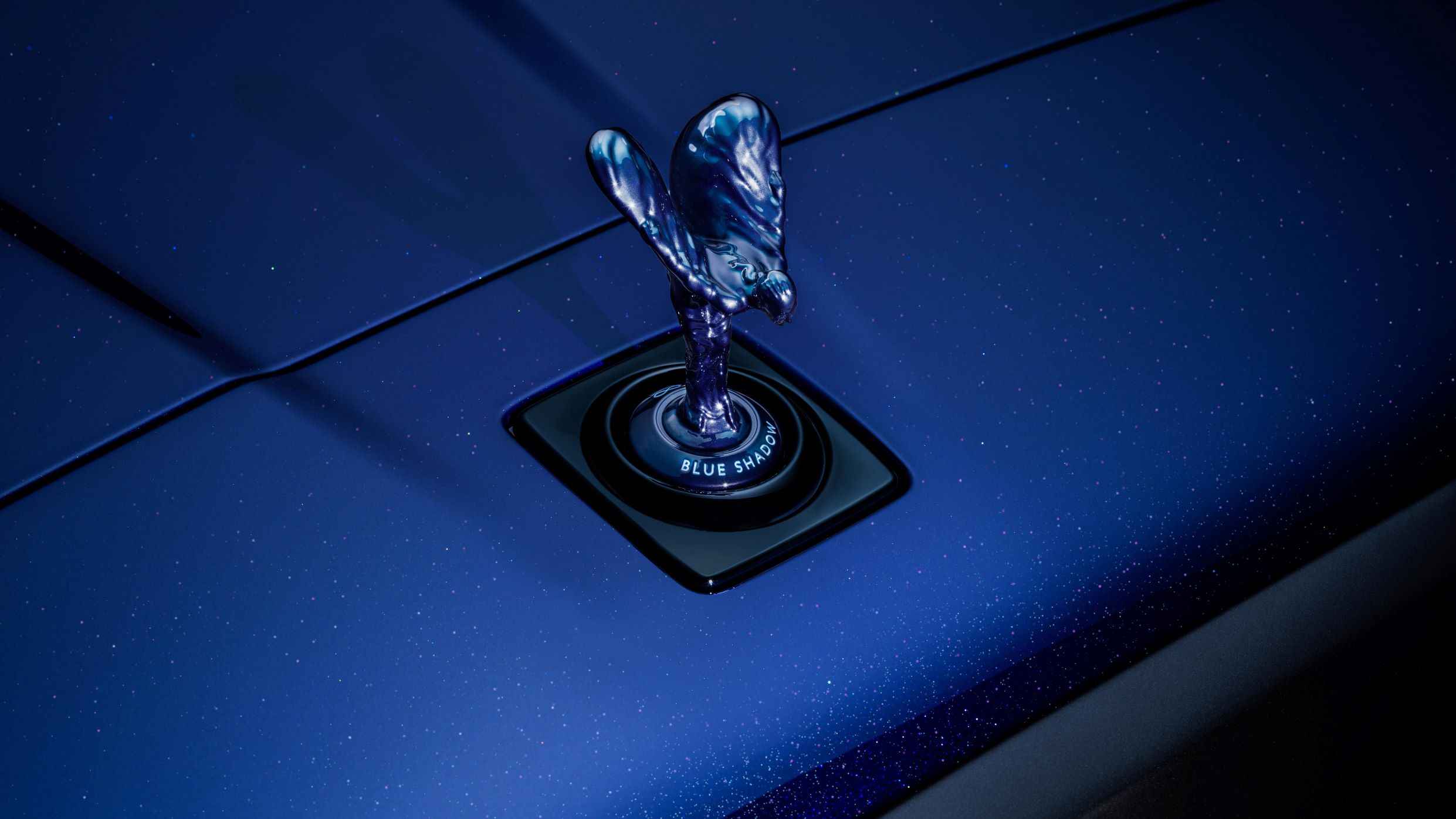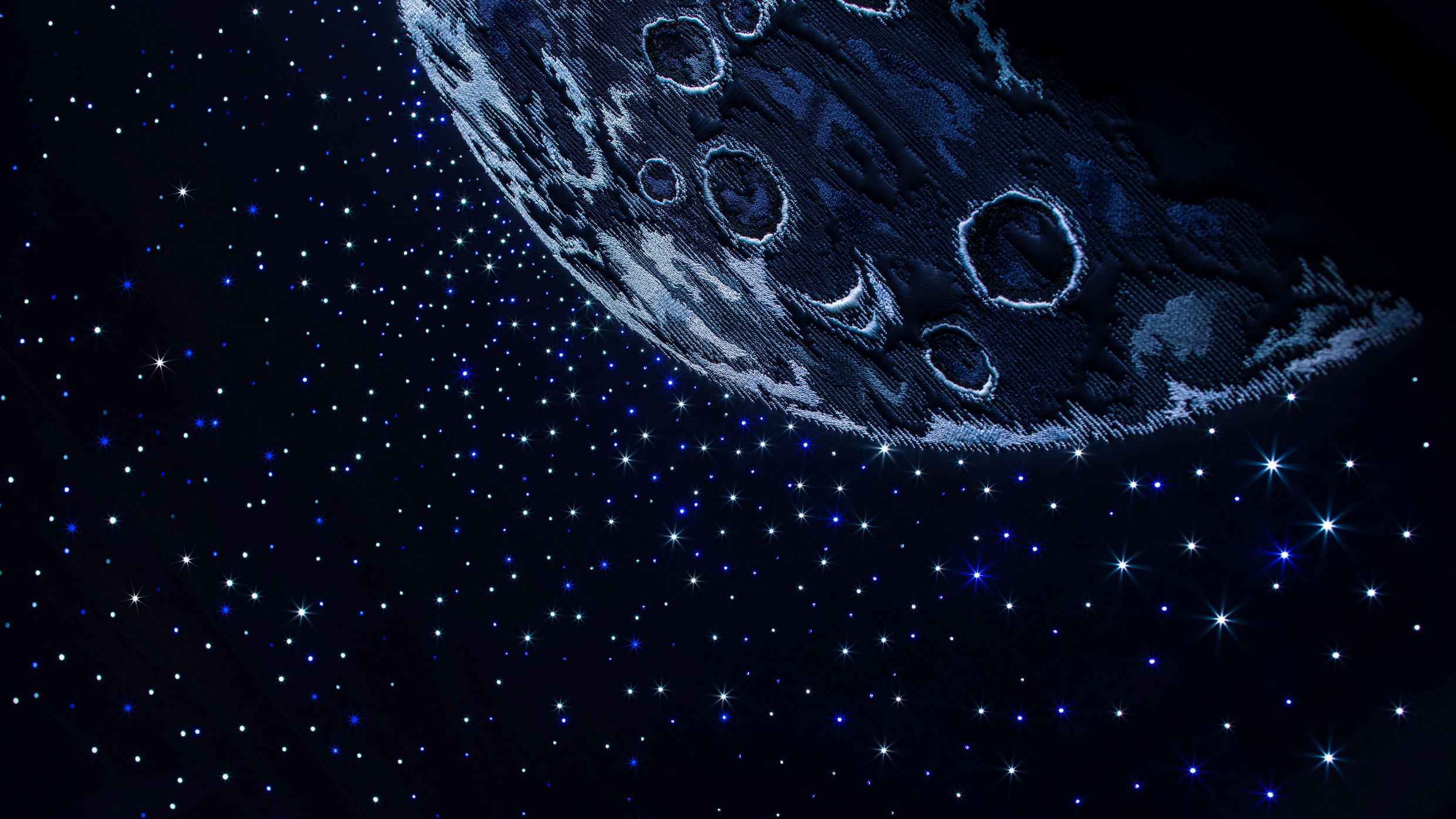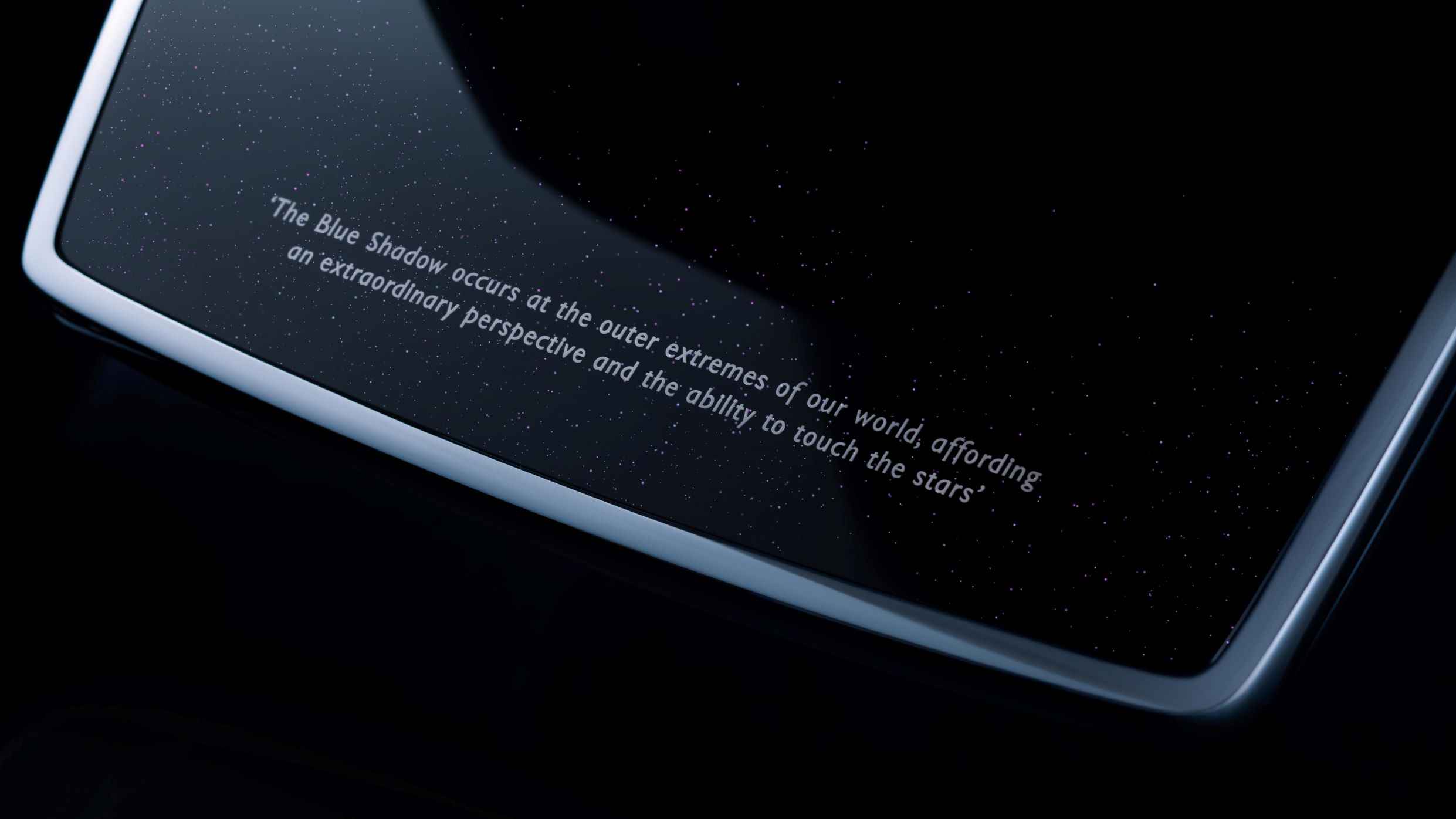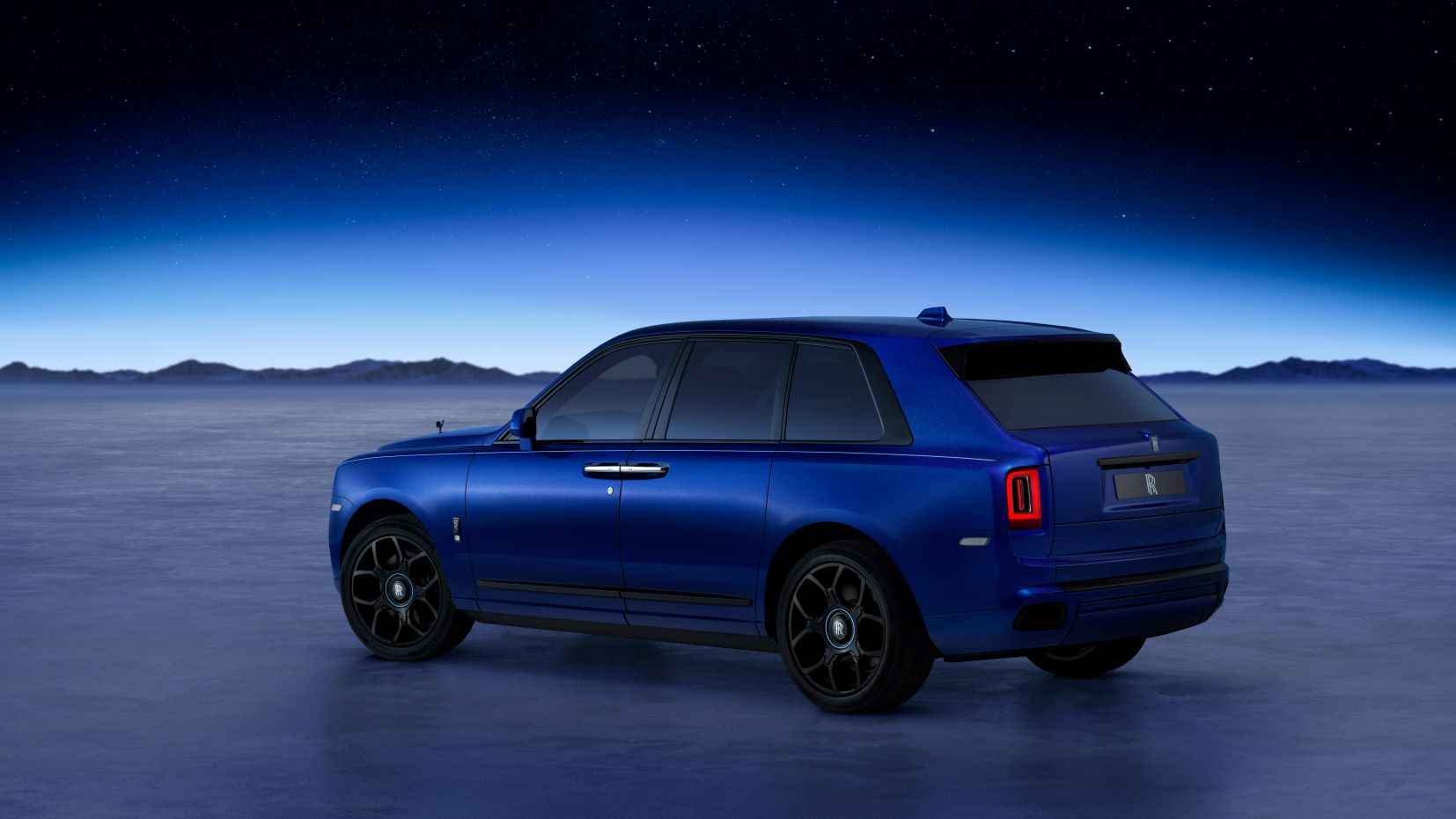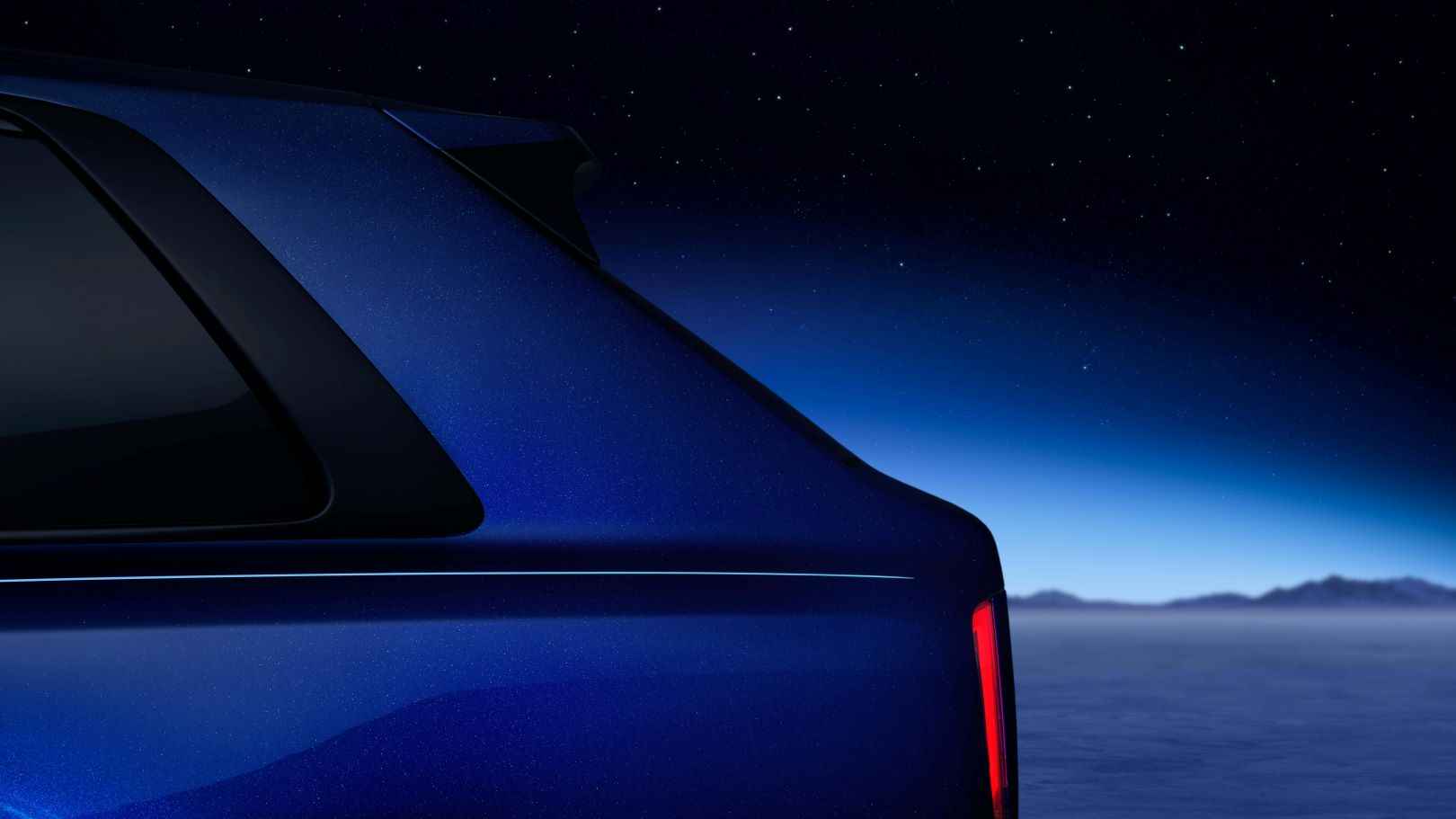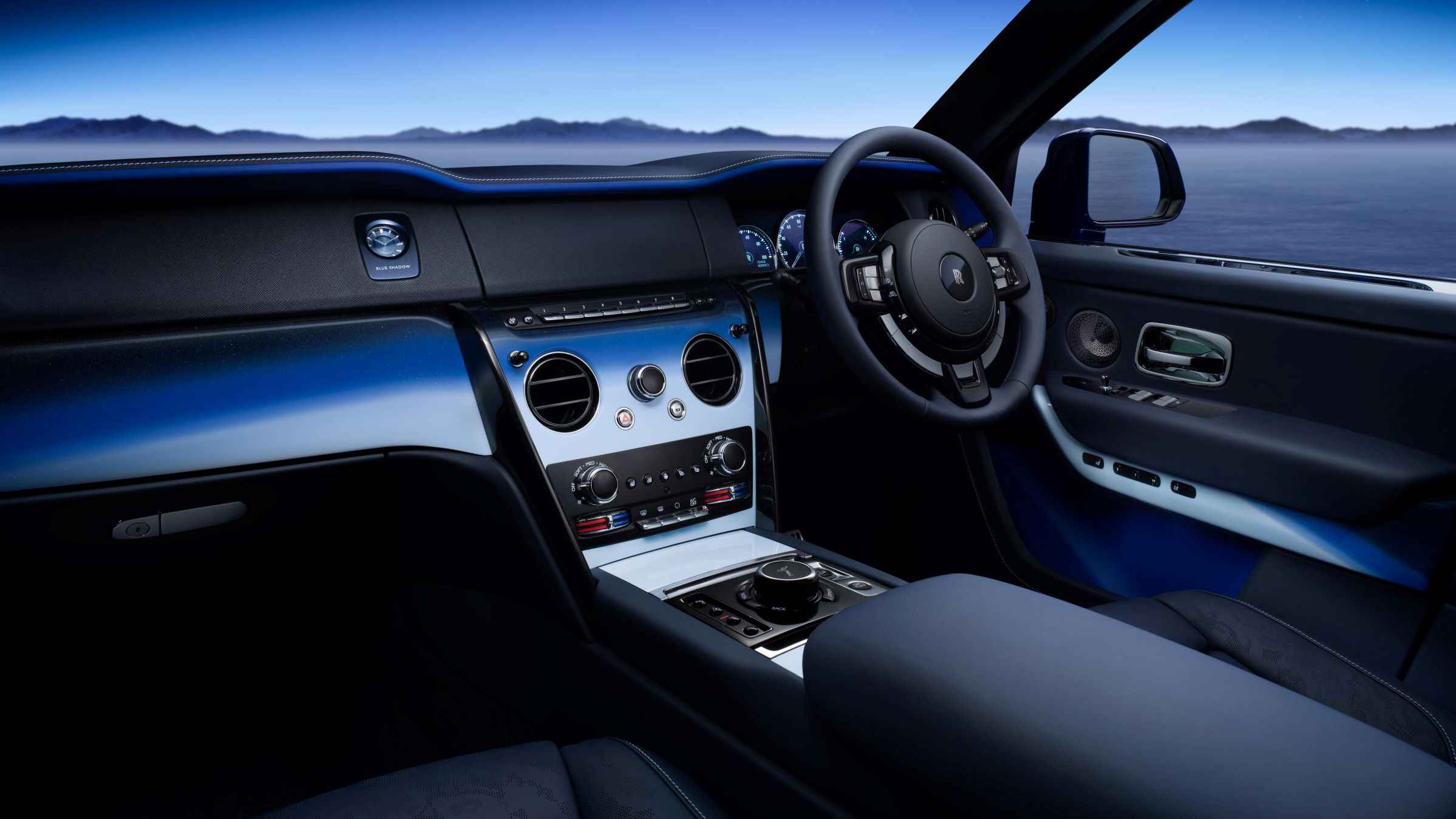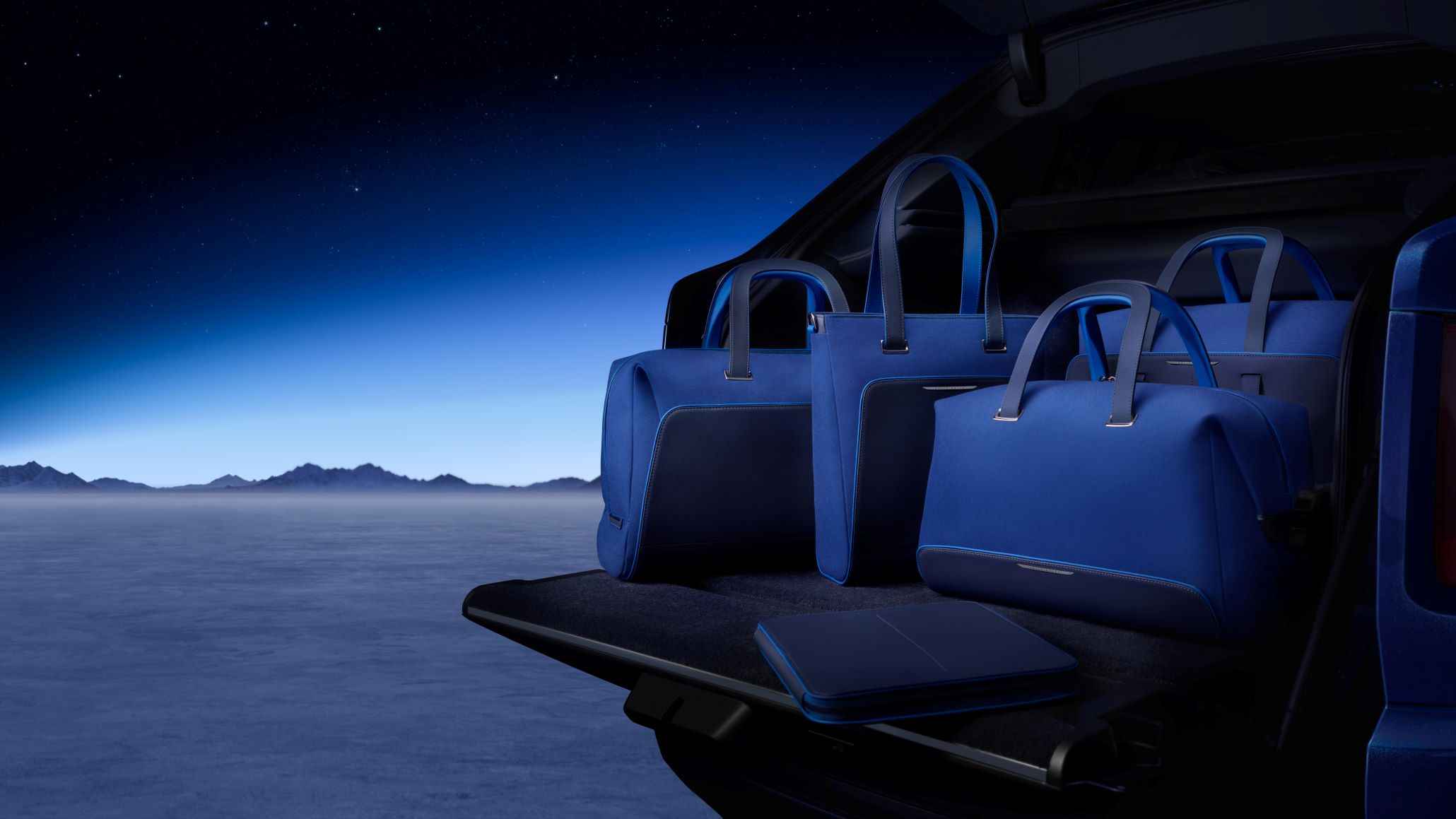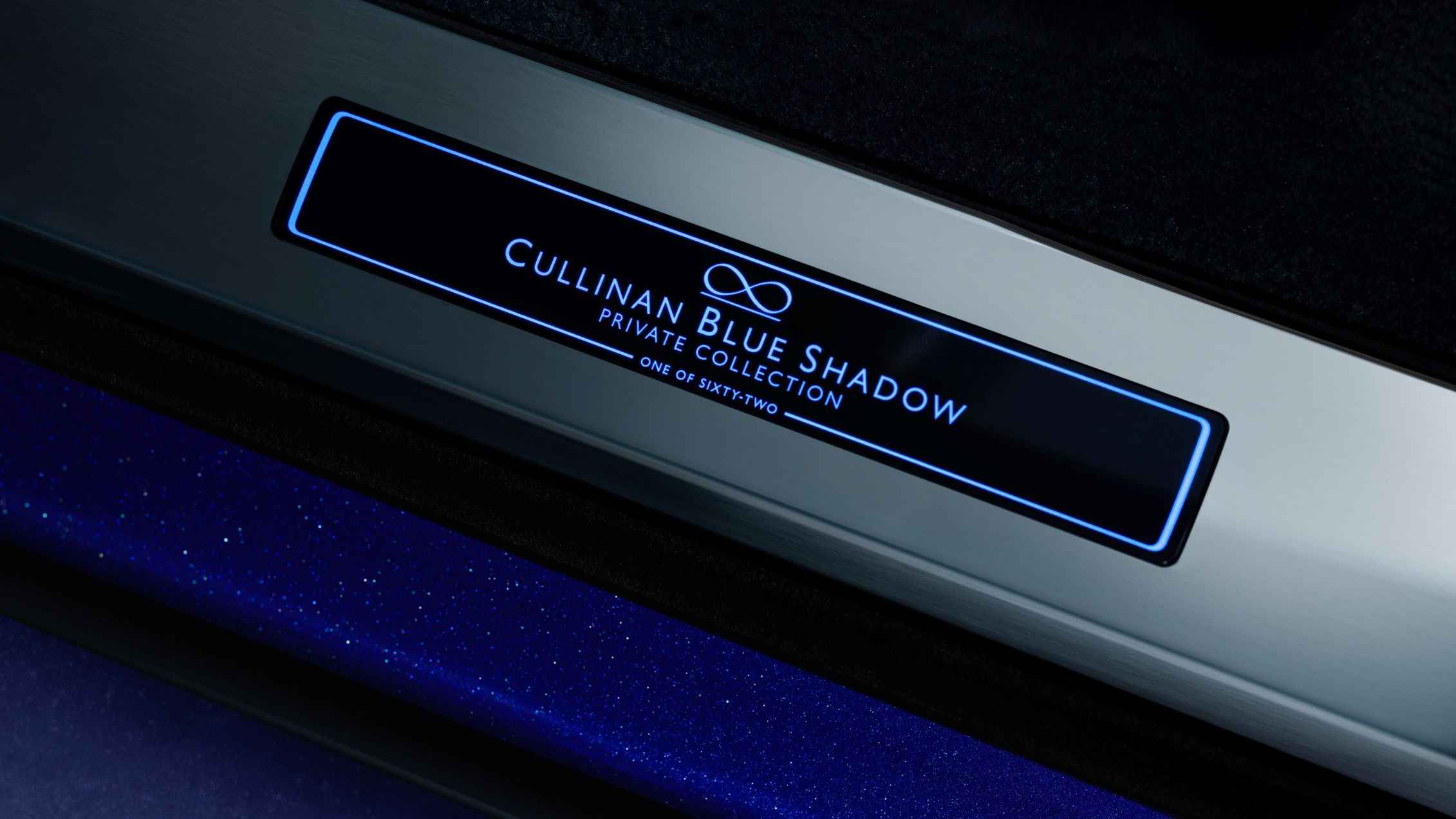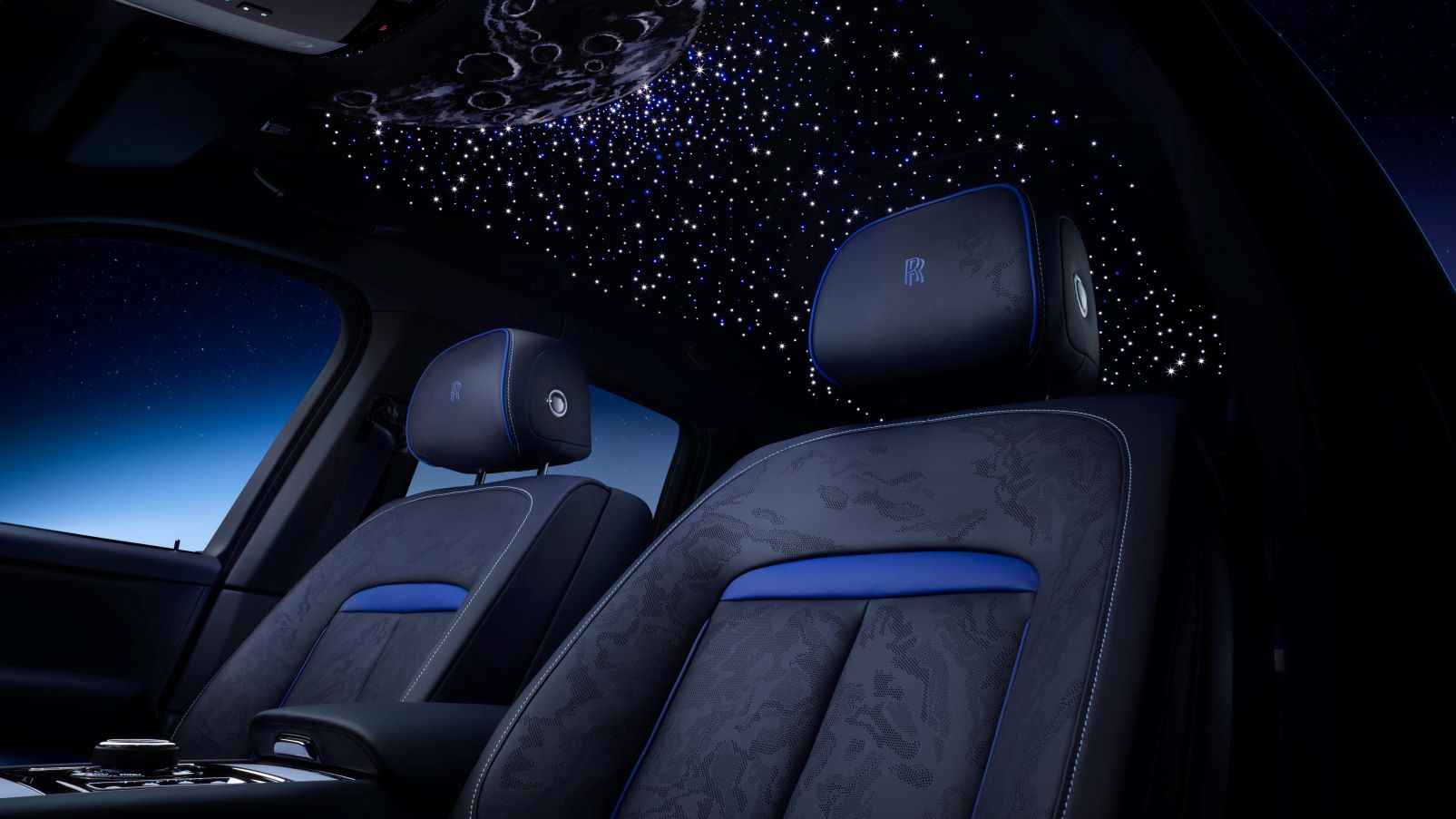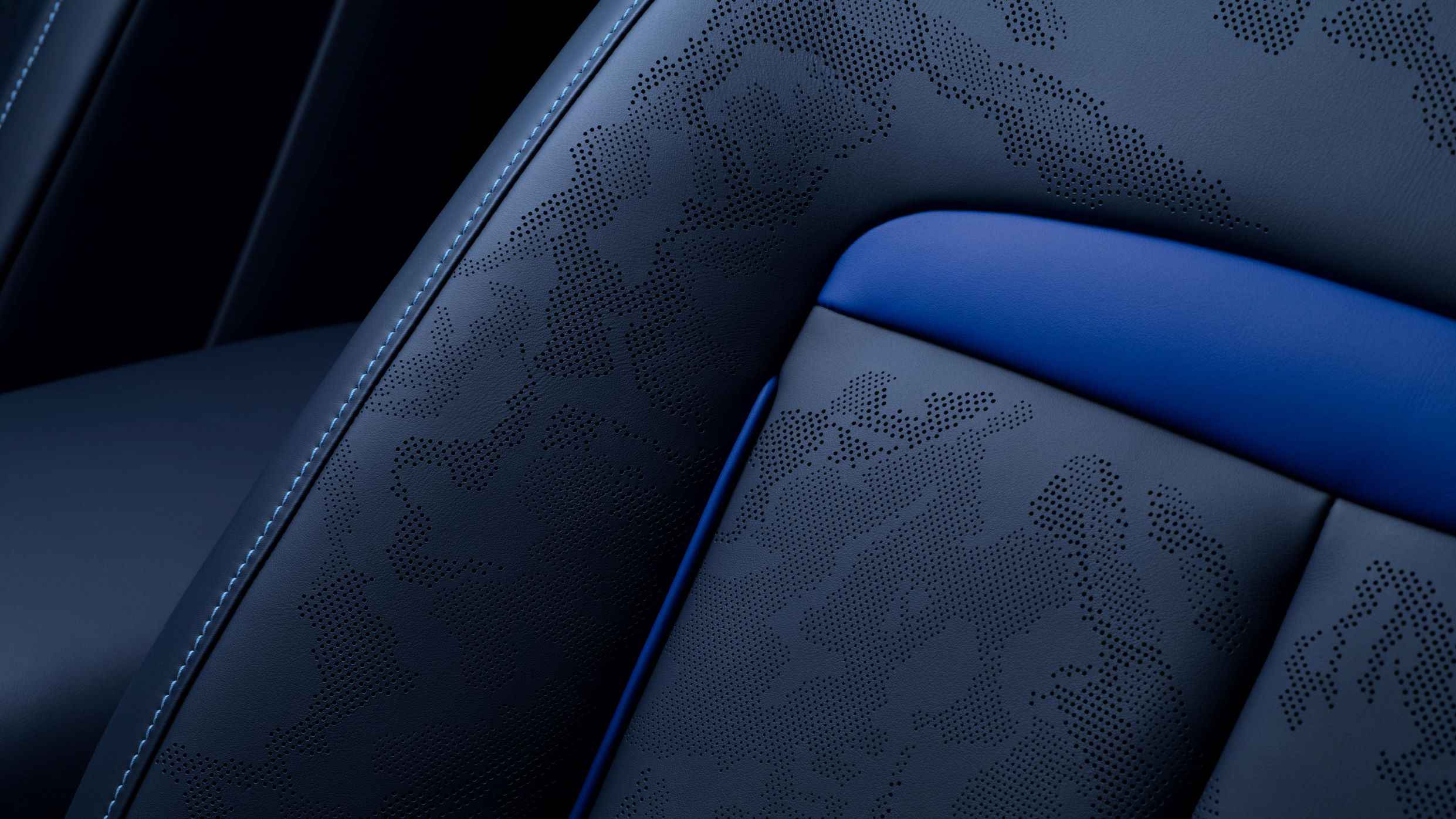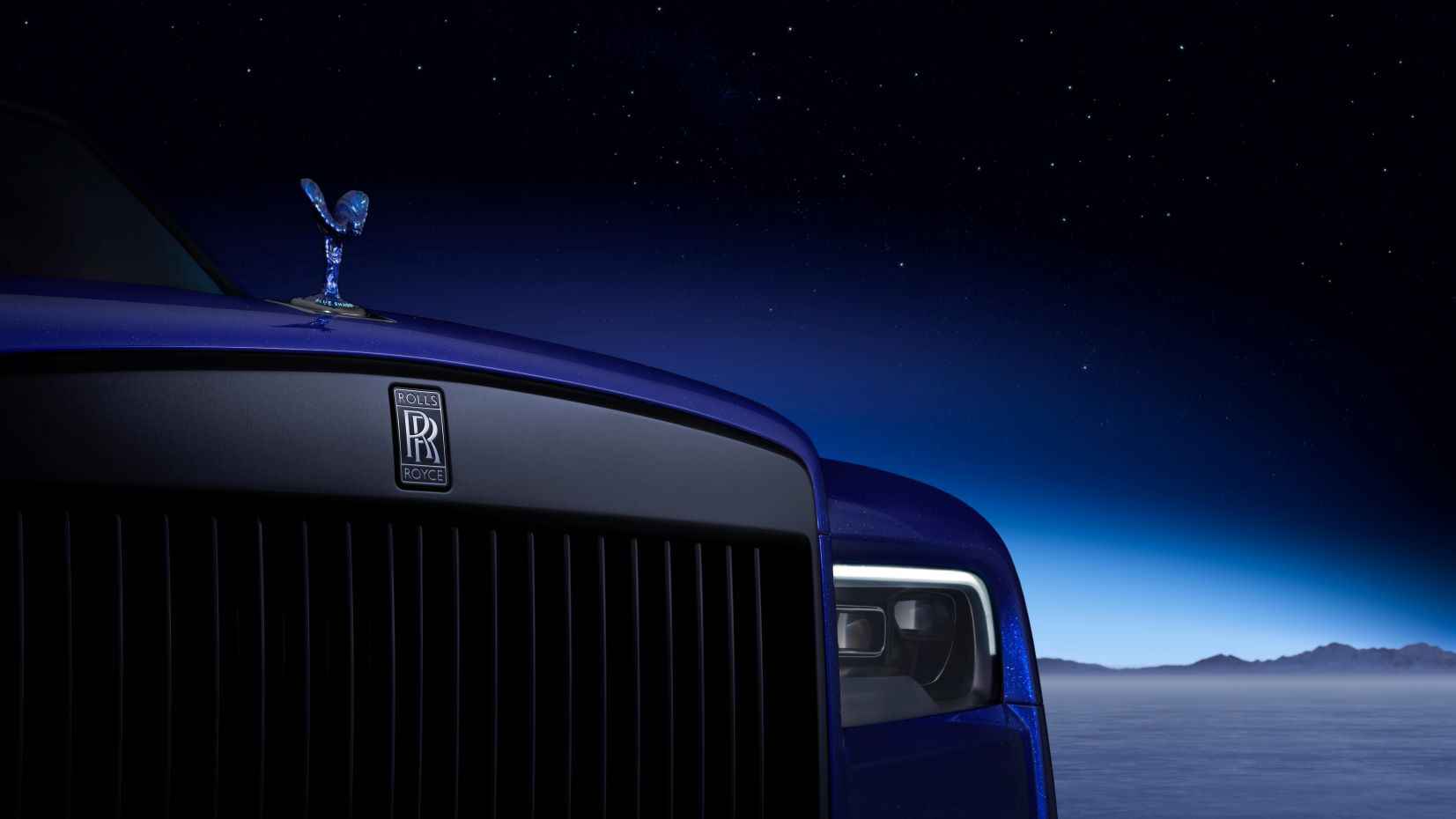 Rolls-Royce Cullinan Black Badge Blue Shadow Private Collection Limited to 62 Examples
Rolls-Royce just revealed the Black Badge Cullinan 'Blue Shadow' Private collection. Taking inspiration from the Kármán Line, the invisible boundary between our atmosphere and outer space, the deep blue and black themed look is a limited edition.
The Blue Shadow's exterior features a unique 'Stardust Blue' paint, shuttle thermal tile-inspired satin-tinted grill, and aero bumper inserts, a 3D printed titanium Spirit of Ecstacy covered in a thin blue-tinted lacquer, with a Charles Blue infilled Black Badge Logo and 'Blue Shadow' Collection text on its base, and translucent lacquered wheels.
On the inside, the Blue Shadow gets a unique six-layer painted fascia and door panels combining five blue shades with a deep black tint and overlaid with a clear-coat layer with blue and clear glass particles, a bespoke clock with light blue anodized details and 'Blue Shadow' engraving, five-color thread moon embroidery on the Starlight Headliner, 1,183 individually placed fiber optic stars, and a perforated earth design on the front and rear leather seats, as well as on the picnic table backs. The picnic table has Piano black veneer with a glass sparkle finish, an inlaid polished aluminum text saying, 'The Blue Shadow occurs at the outer extremes of our world, affording an extraordinary perspective, and the ability to touch the stars' is affixed under the lacquer layer.
Accessories created by the Bespoke Collective include an indoor car cover, a luggage collection in the same blue colorway, and an opportunity for owners to commission a 1:8 scale replica of the Blue Shadow with working exterior and interior lights.
The new Black Badge Cullinan 'Blue Shadow' Private collection is available exclusively through the Rolls-Royce Private Offices and limited to only 62 examples globally, one for every mile from the Earth's surface to the Kármán Line, and has been allocated to clients worldwide.