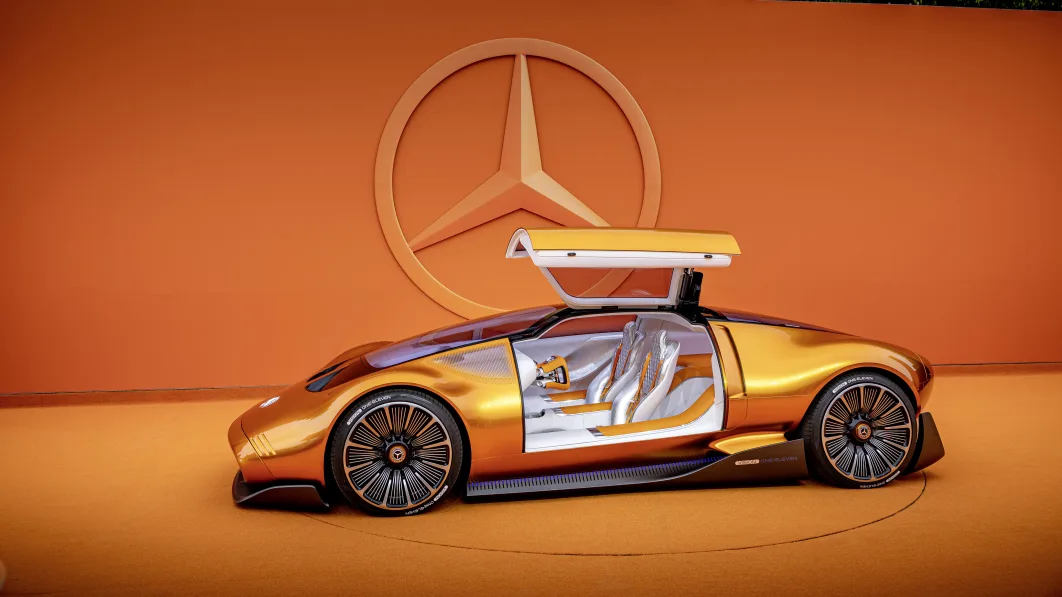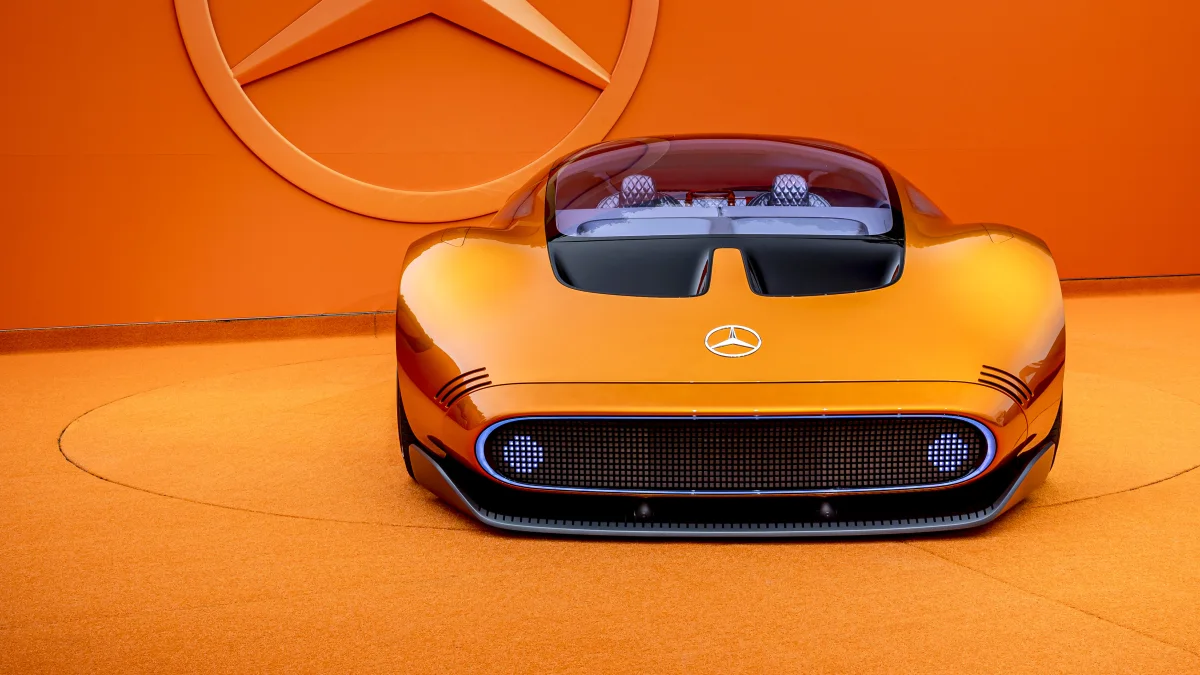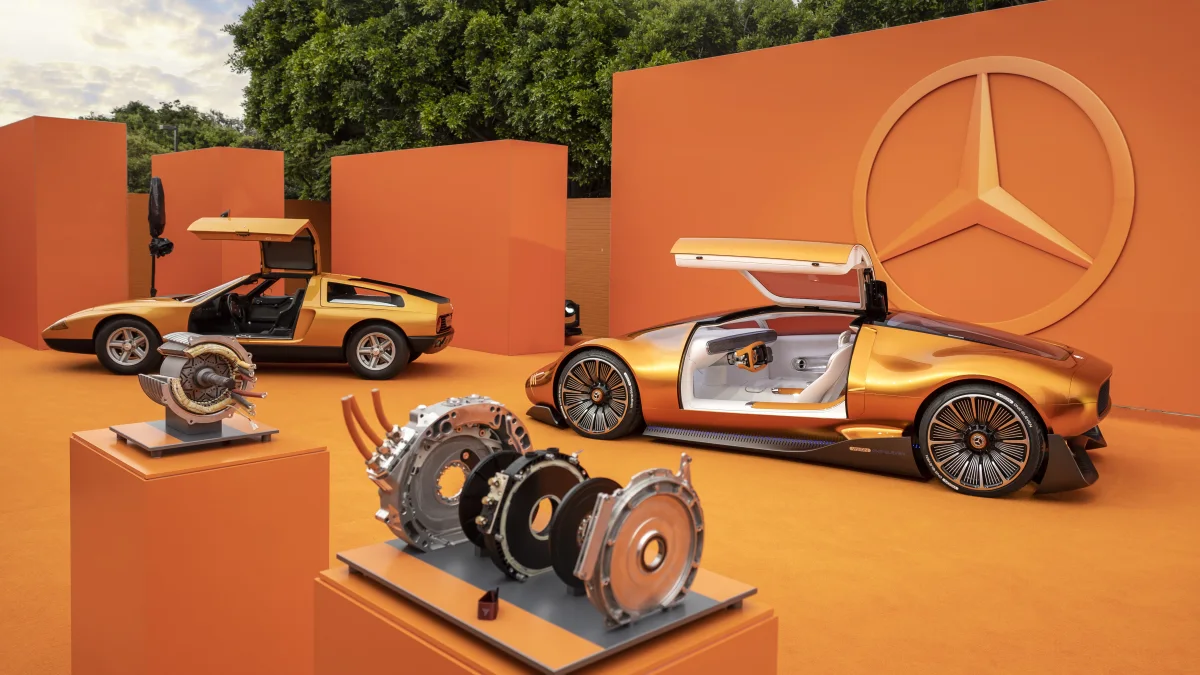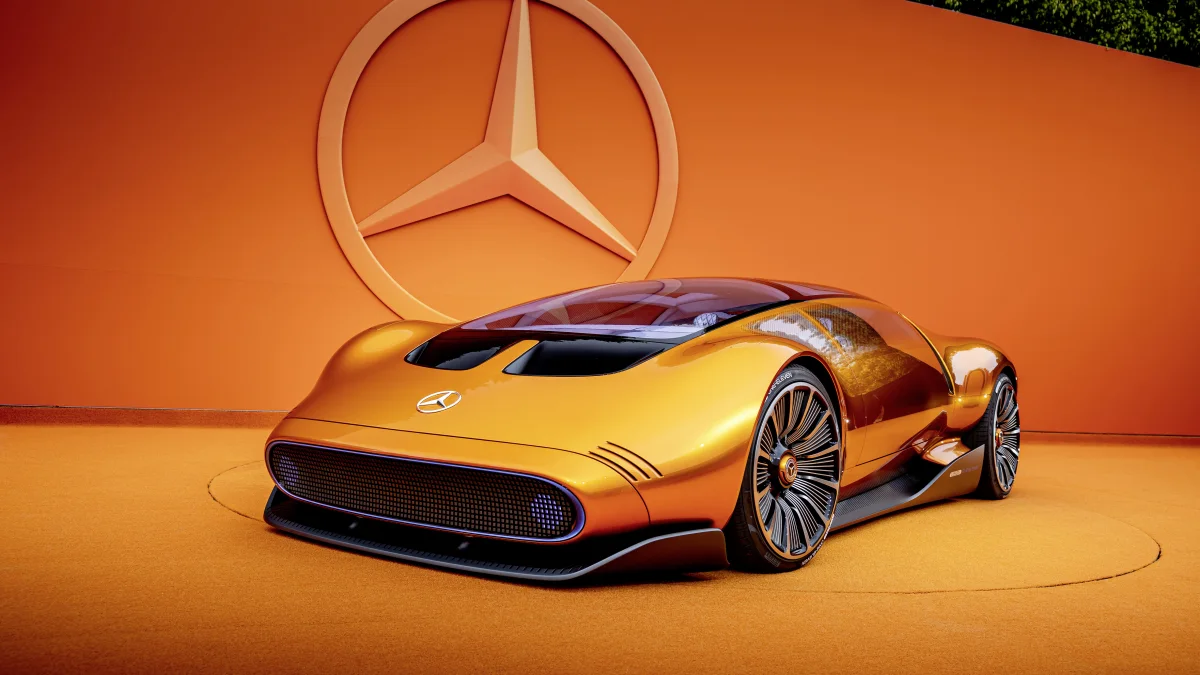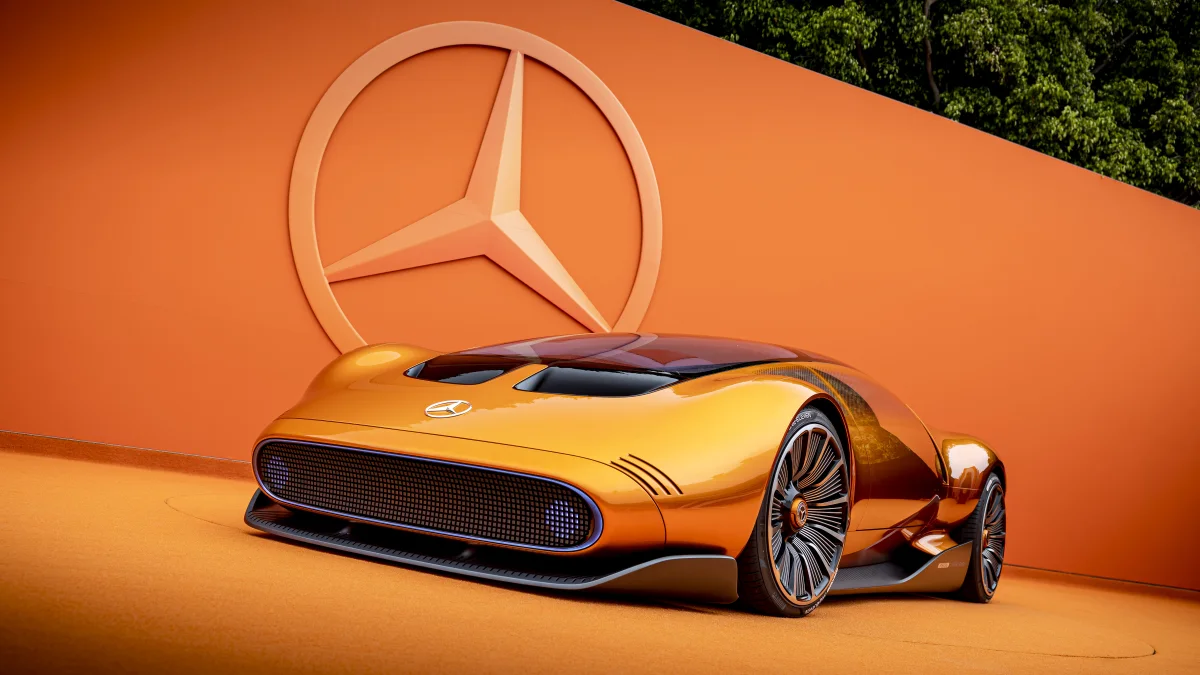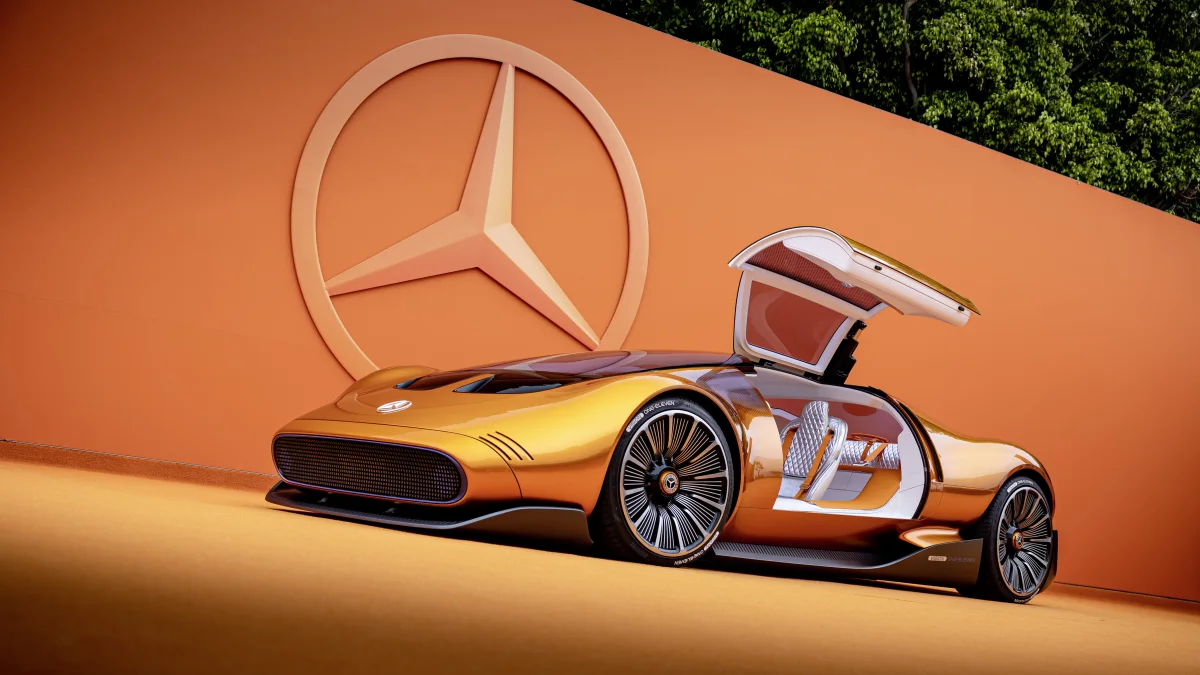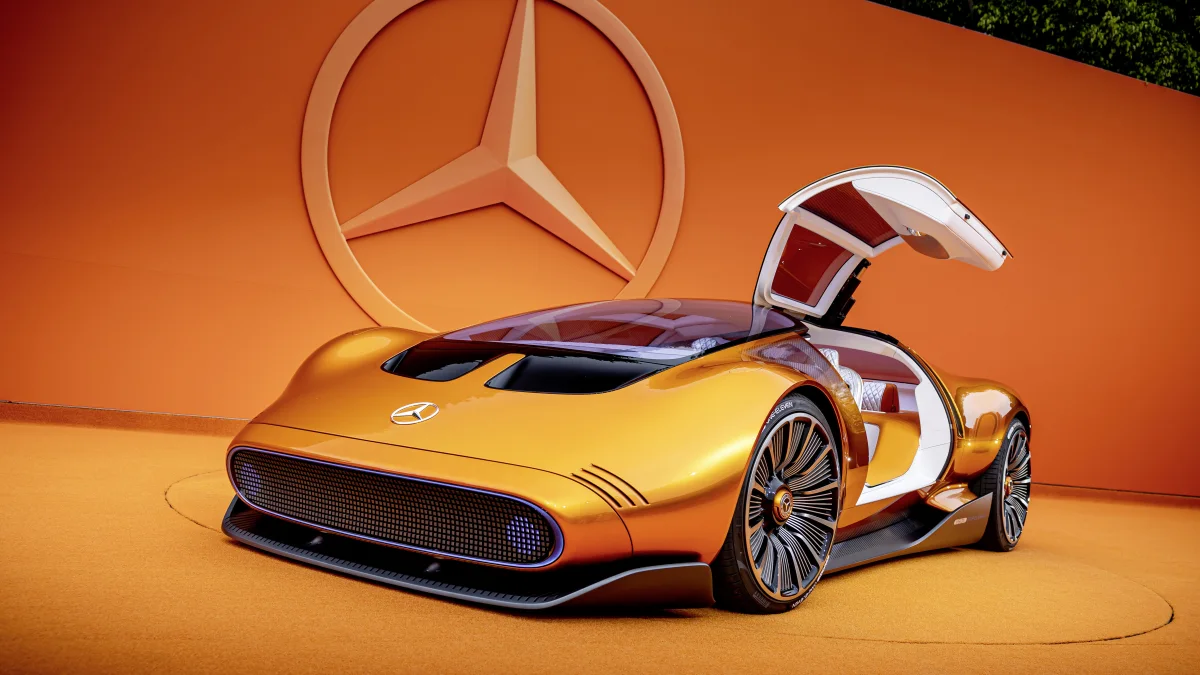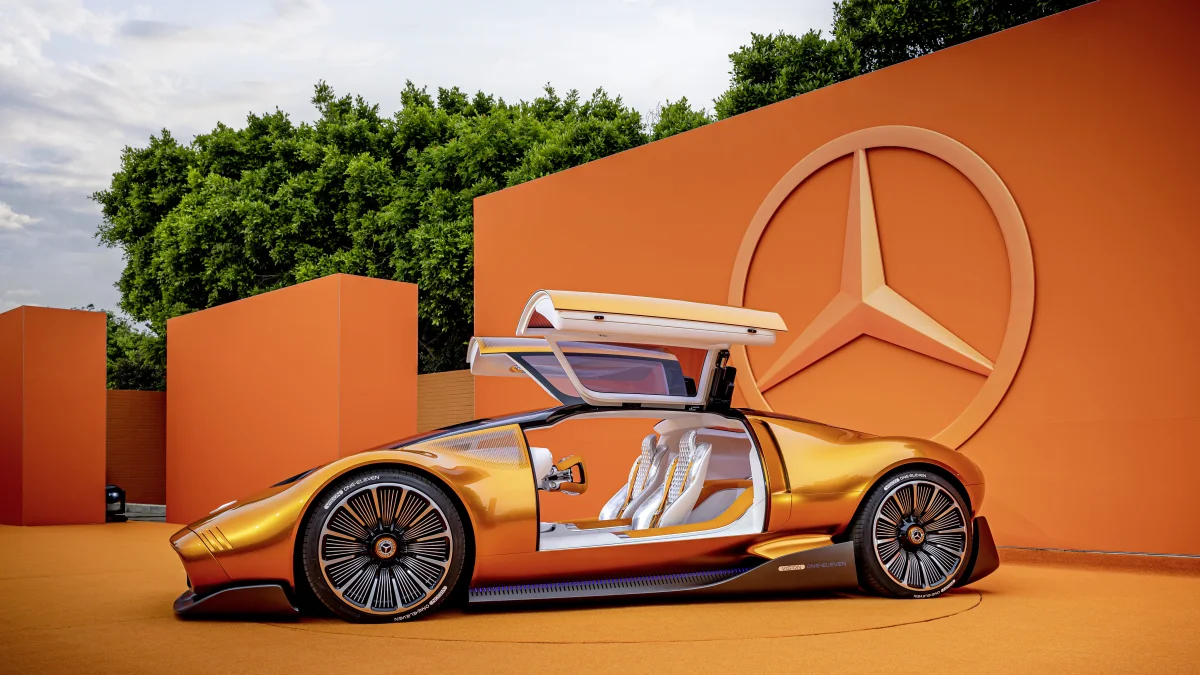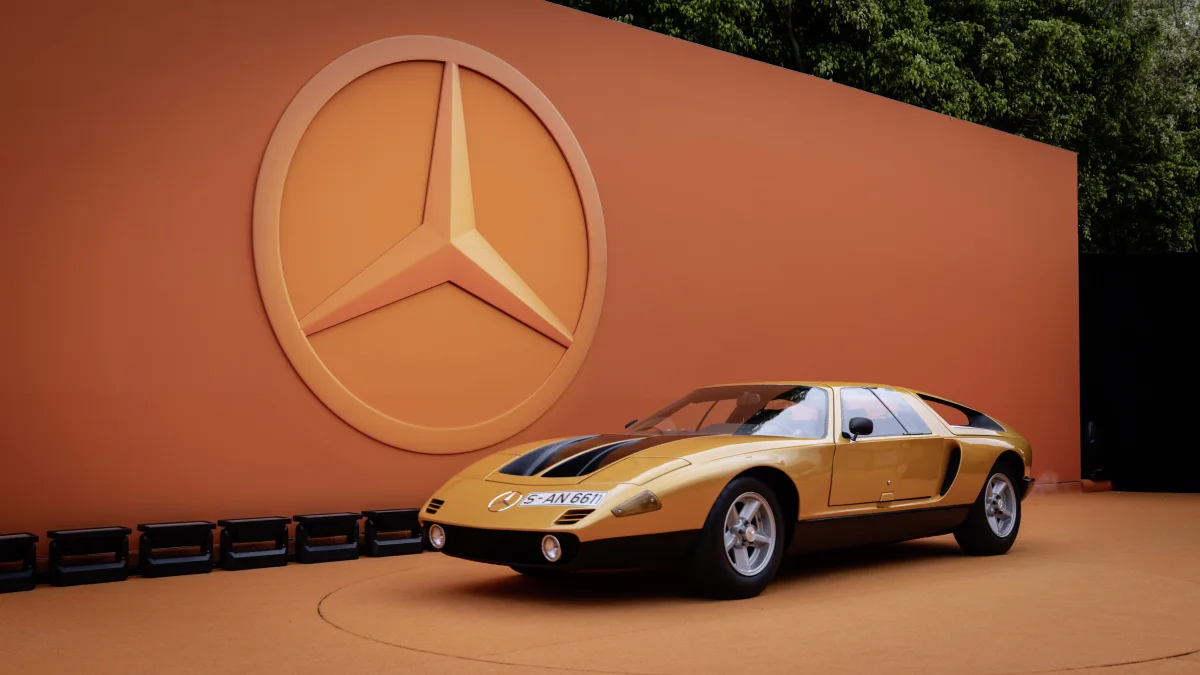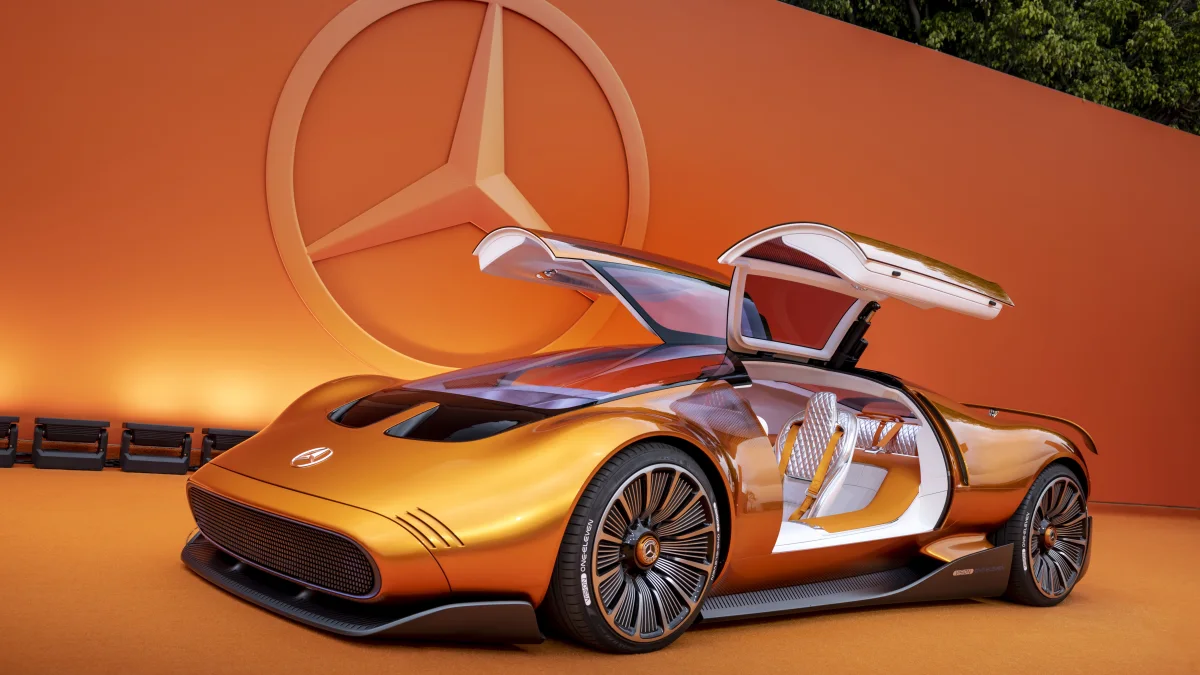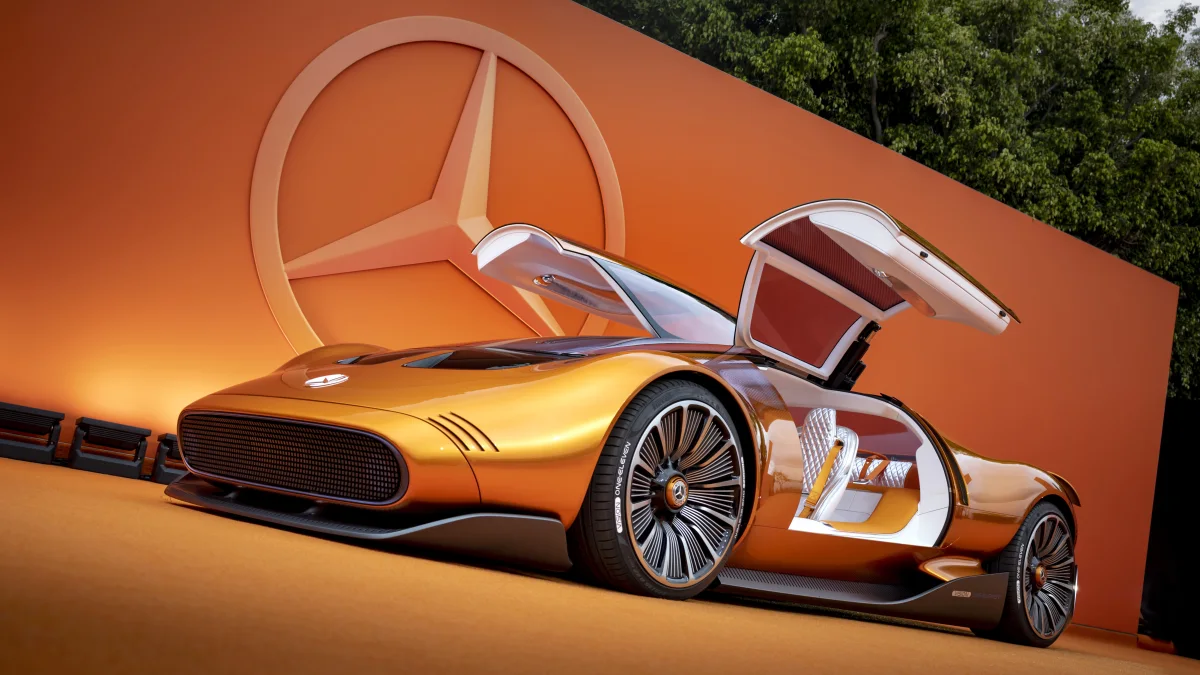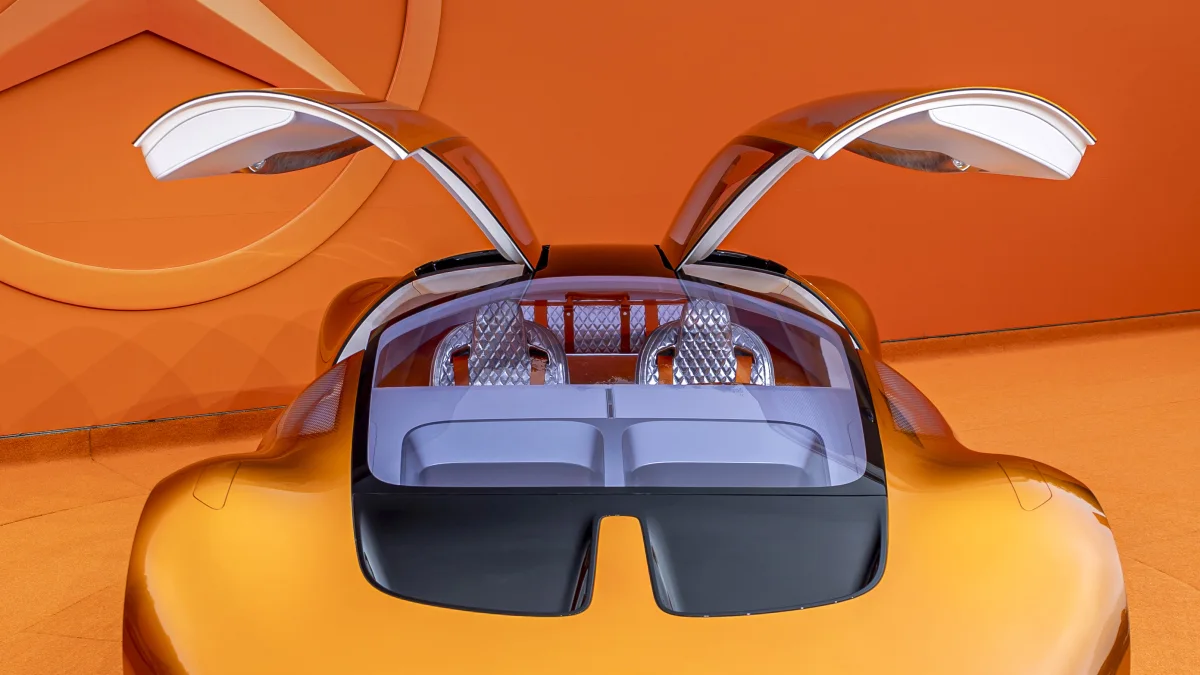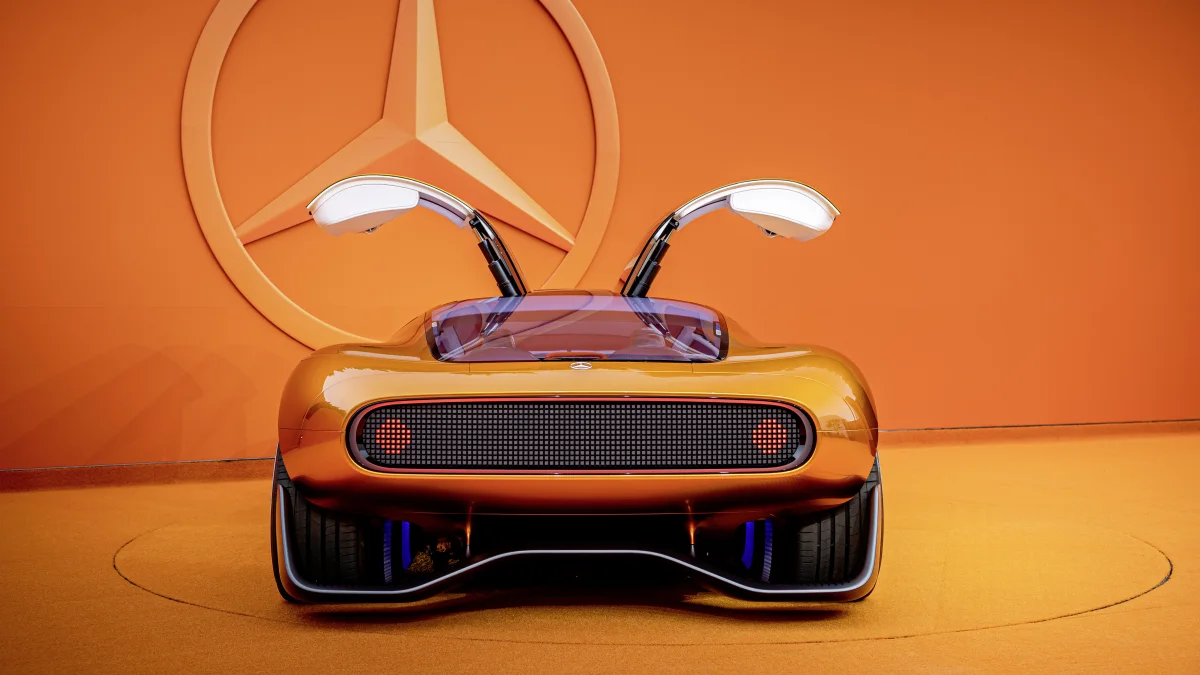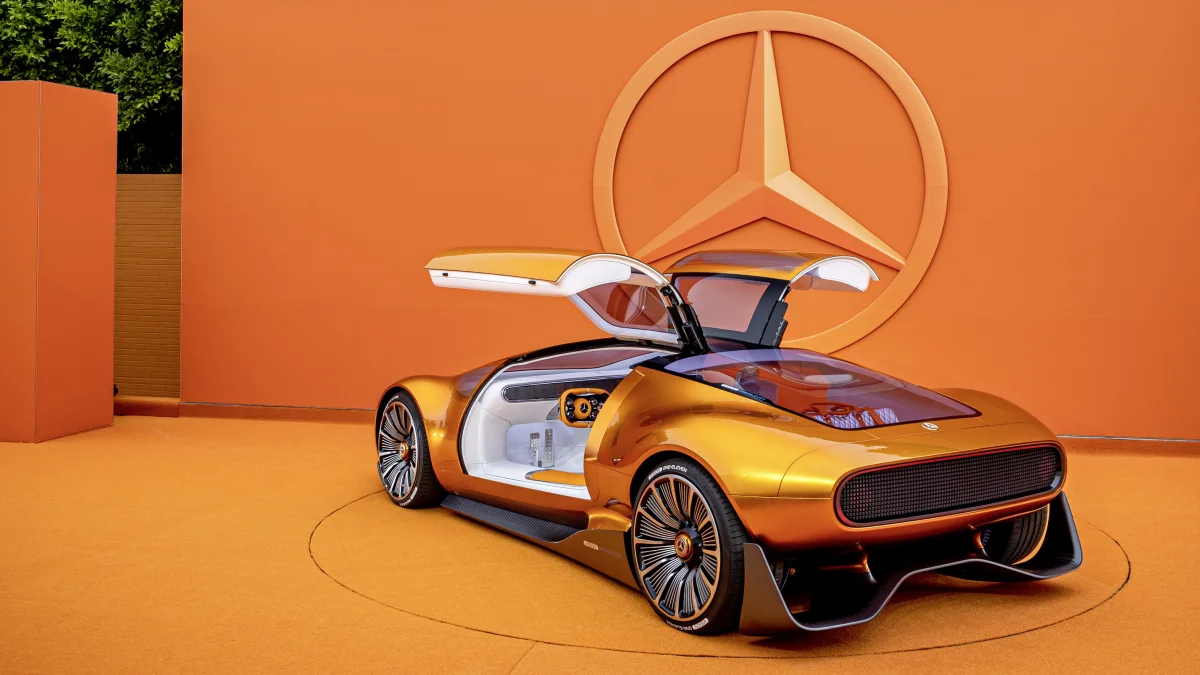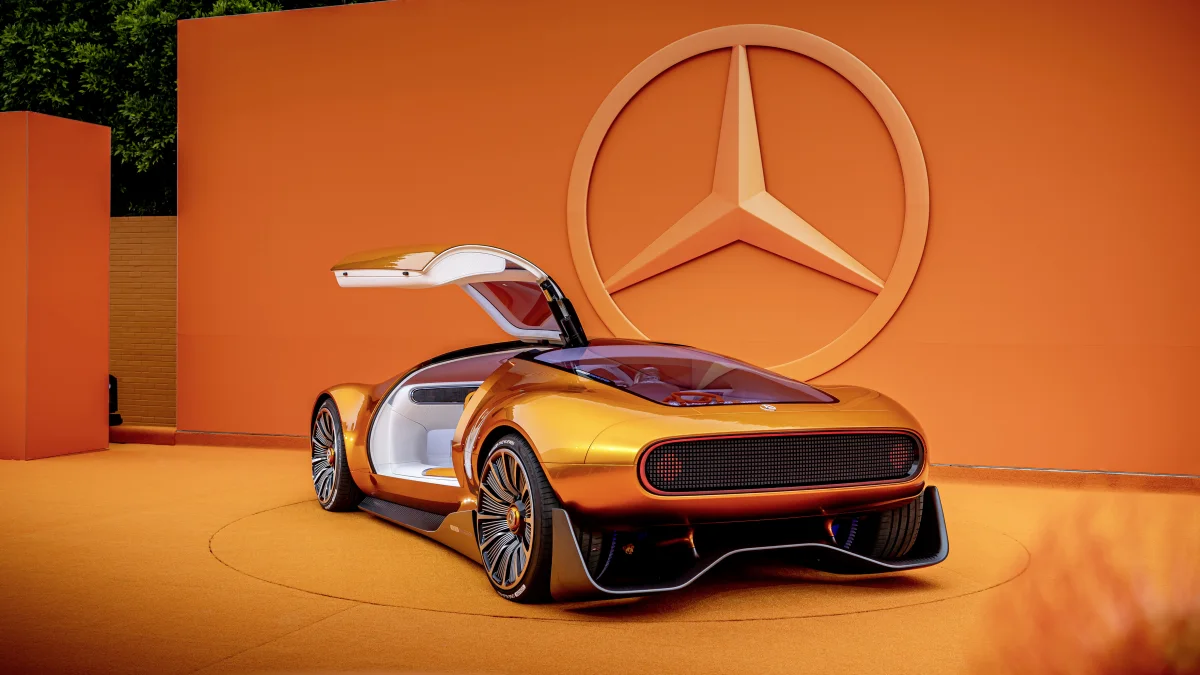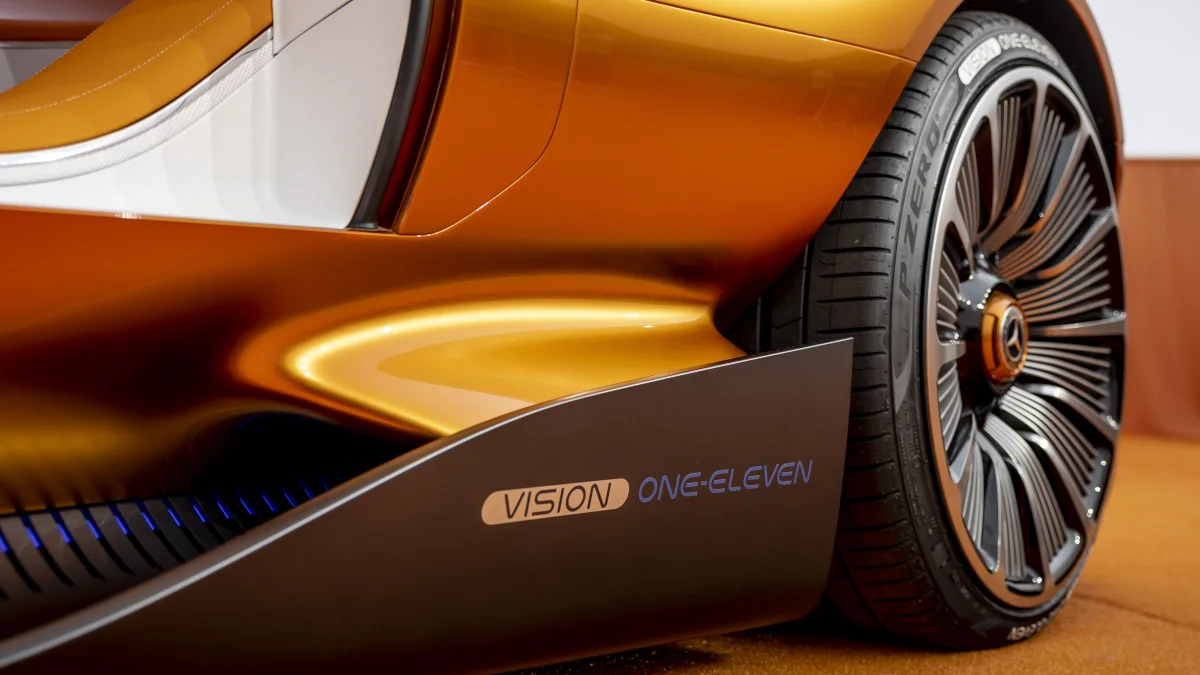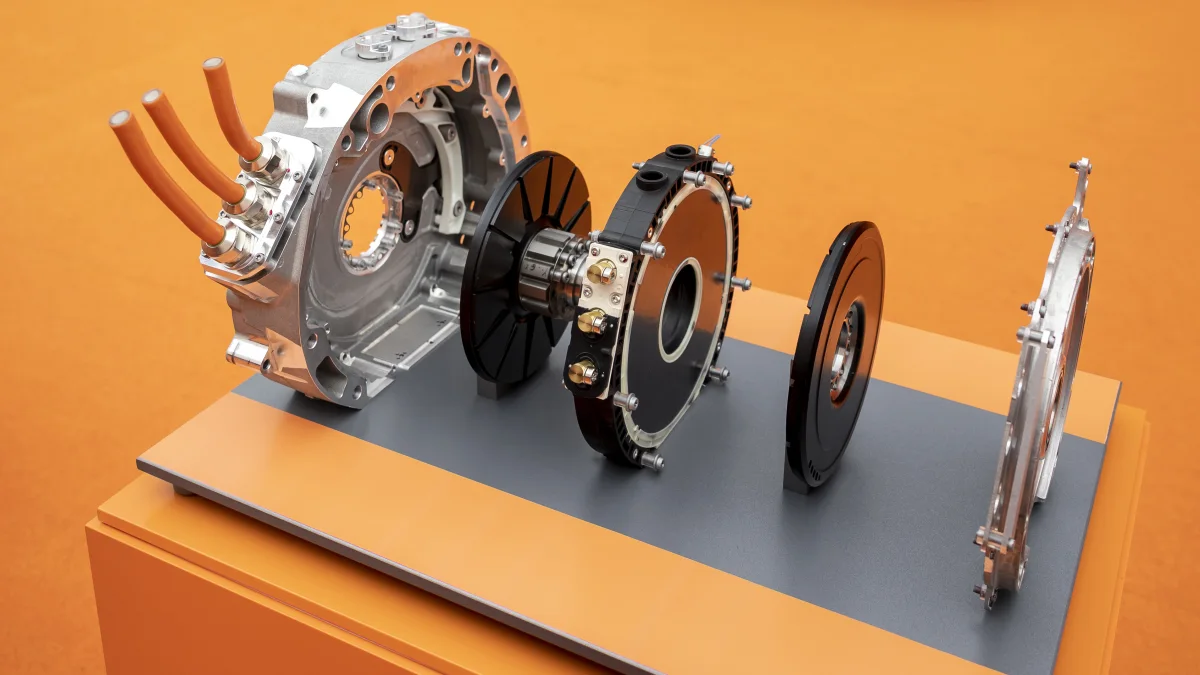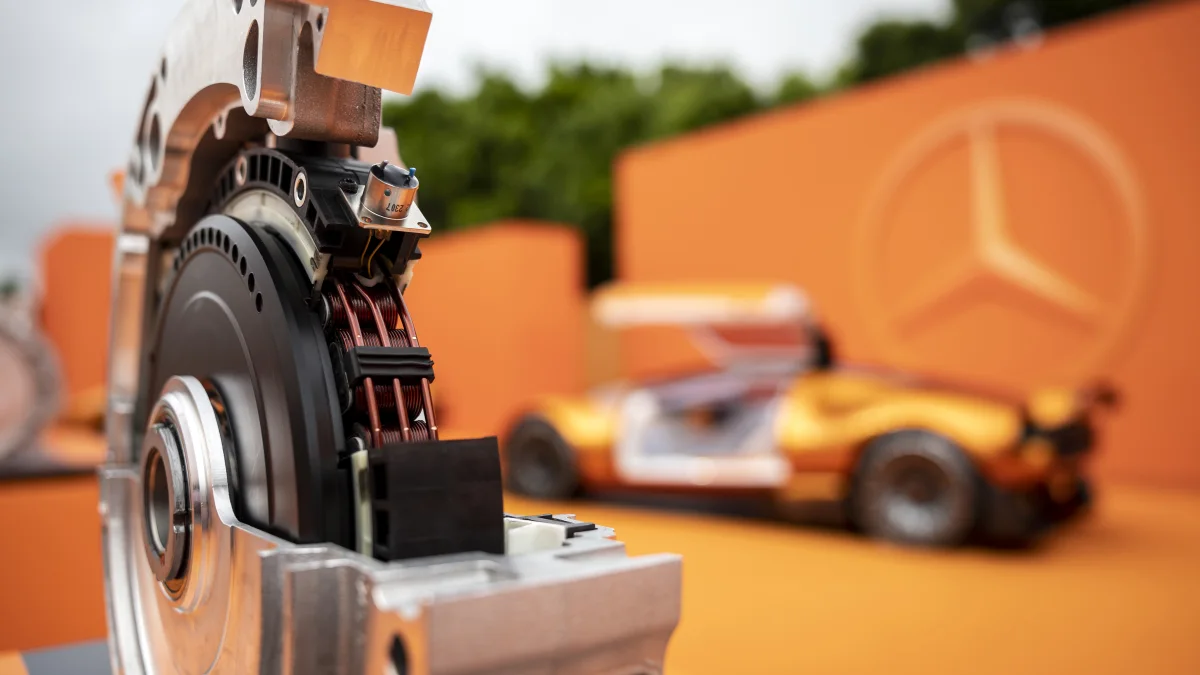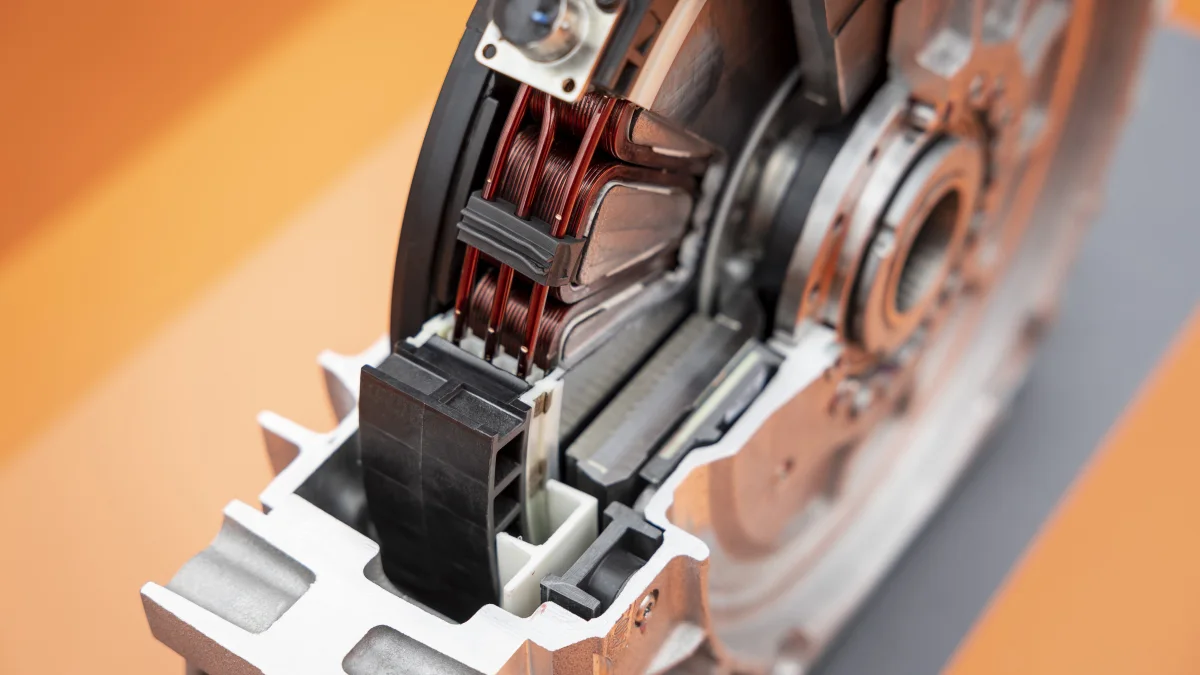 Mercedes-Benz just revealed the Vision One-Eleven. Designed and built at the carmaker's International Design Center in Carlsbad, California, the German marque's futuristic concept car is inspired by the classic C111 prototypes.
Back in the 70s, the 15-unit run of Mercedes-Benz C111s sported four-rotor rotary, five-cylinder diesel, and turbocharged V8 engines, the latest concept, powered by an electric motor, acts as a preview of the brand's trajectory in the sport luxury automotive landscape.
The Vision One-Eleven sports a sleek supercar one-bow design in a bright orange color scheme. The concept's profile features the cab-forward aerodynamic designs of Mercedes's current EV vehicles, black side skirts, a front splitter, a blue backlit rear diffuser, an intricate wheel design, and flush-fitted gullwing doors. Tech-forward features include an oval panel with pixelated LEDs replacing the front grille and rear light array.
Inside, the Vision One-Eleven carries a silver, orange, and white color scheme and features a lounge interior, a flat pixel display across the narrow recycled polyester dashboard, low silver-hued F1-esque bucket seats, full-length canopy glass, hex-screened side glass, bright orange leather interiors tanned using coffee bean husks, polished aluminum dials, switches, accelerator, and brake pedal detailing, and a rectangular leather-wrapped steering wheel with a small touchscreen branching off the steering column.
The sparse interior hints at its technological components, a theoretical augmented-reality interior via an augmented-reality headset that converts the entire interior into the user interface, with 3D controls, icons, and maps for navigation, and rendering the One-Eleven's A-pillars and hood transparent for outward visibility.
Powering the Vision One-Eleven is the new YASA axial-flux motor. Technology developed for its next-generation EVs, the new electric engine weighs a third of the more common radial-flux unit and takes up less space.
Though the Mercedes-Benz Vision One-Eleven is not intended for production, the German car manufacturer gives at least a glimpse of the possibilities it is toying with. For more information about its latest concept hypercar, please visit the Mercedes-Benz website.