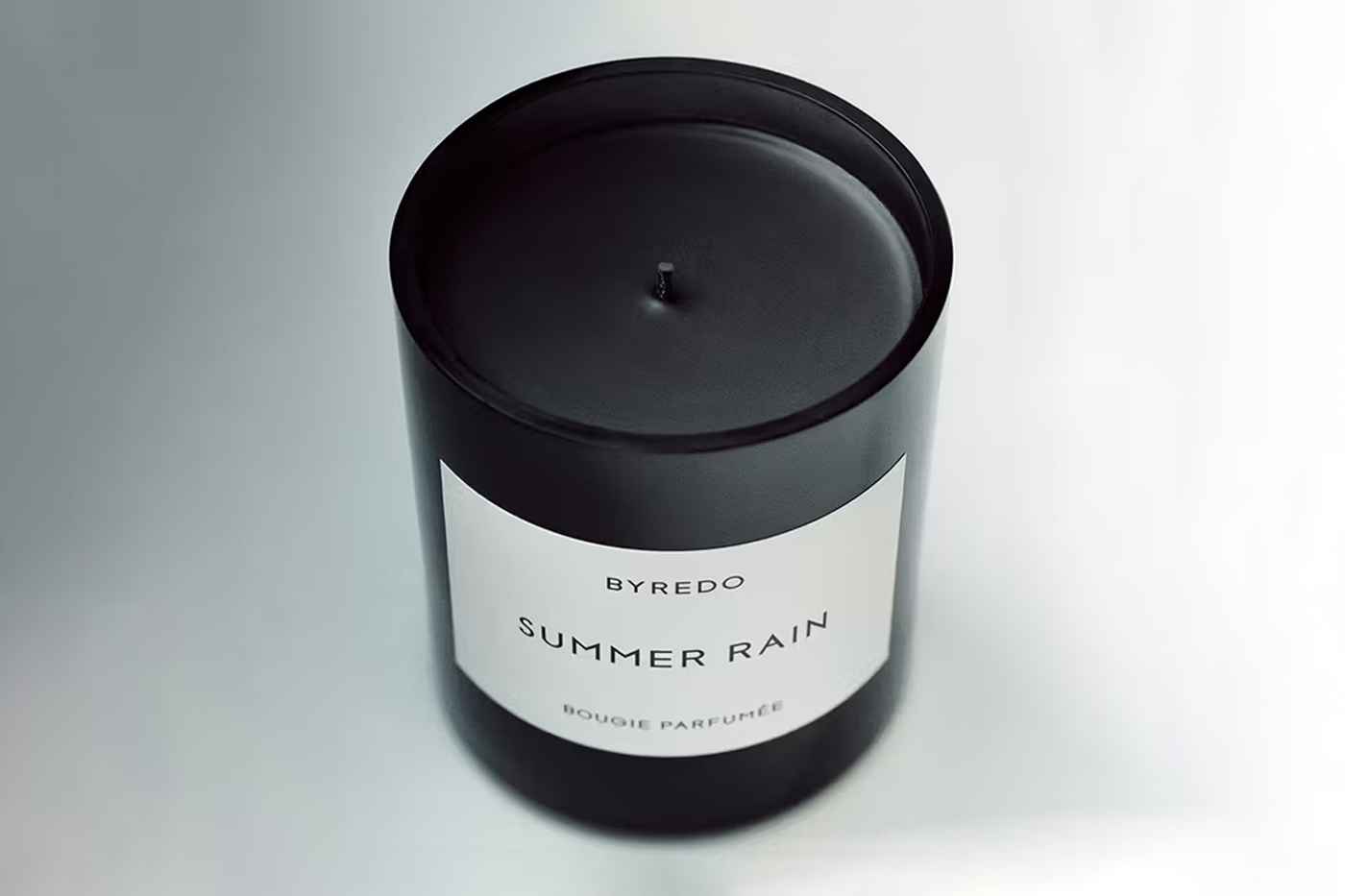 Byredo adds to its scented candle line with the 'Summer Rain' candle. The new scented candle interprets a rainy respite from a hot day.
The Summer Rain candle features top notes of Basil Egypt Eo and Spearmint Italy Eo, grass-like middle scents of Green Fig and Ginger Nigeria, while the base notes of tonka beans and sandalwood leave a lingering finish.
Like most others in the line, 'Summer Rain' is crafted using a vegan formula with a 6-hour burn time and comes in a reusable glass jar and recyclable packaging.
The Byredo 'Summer Rain' scented candle retails for $94 and is available now from the Byredo website.