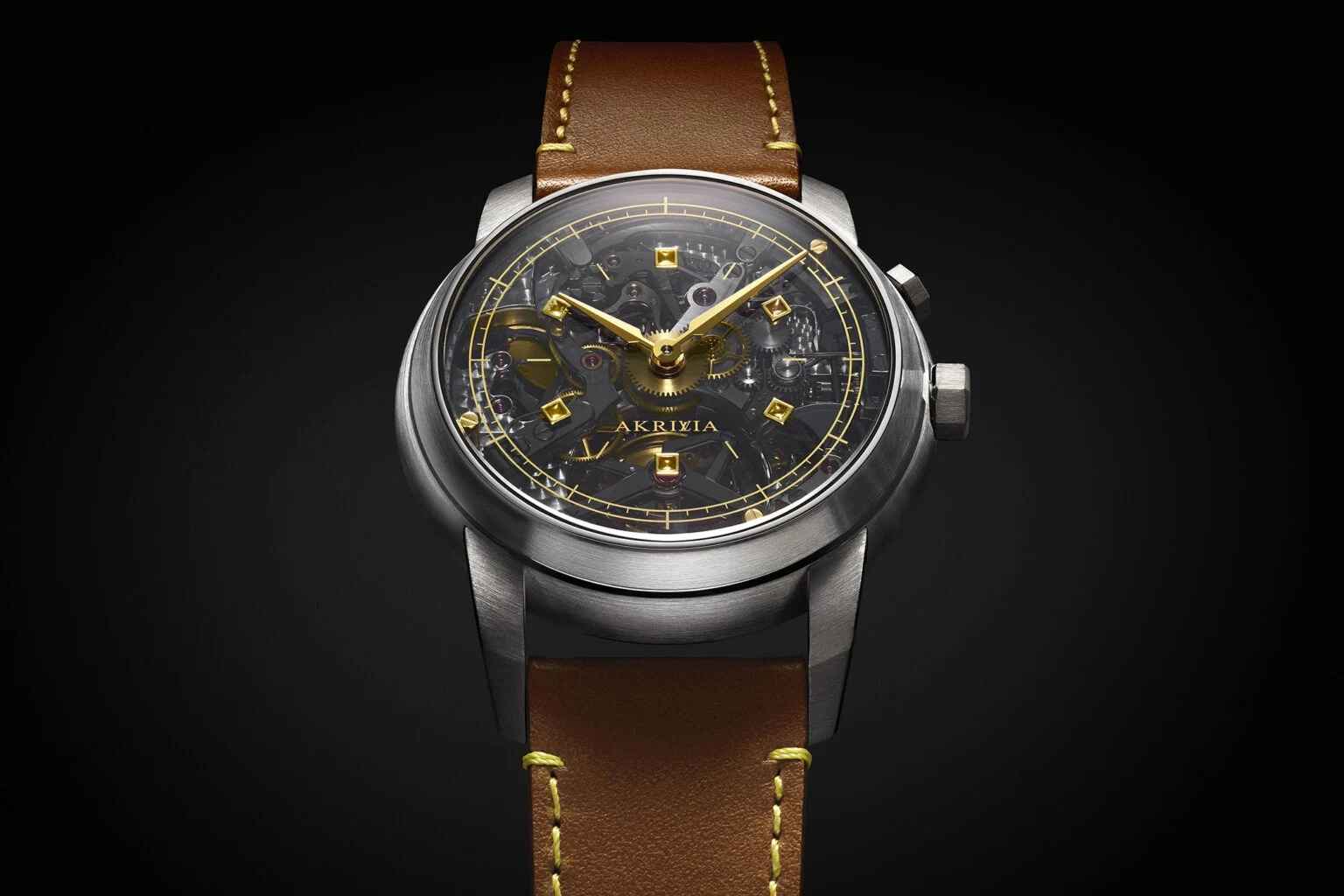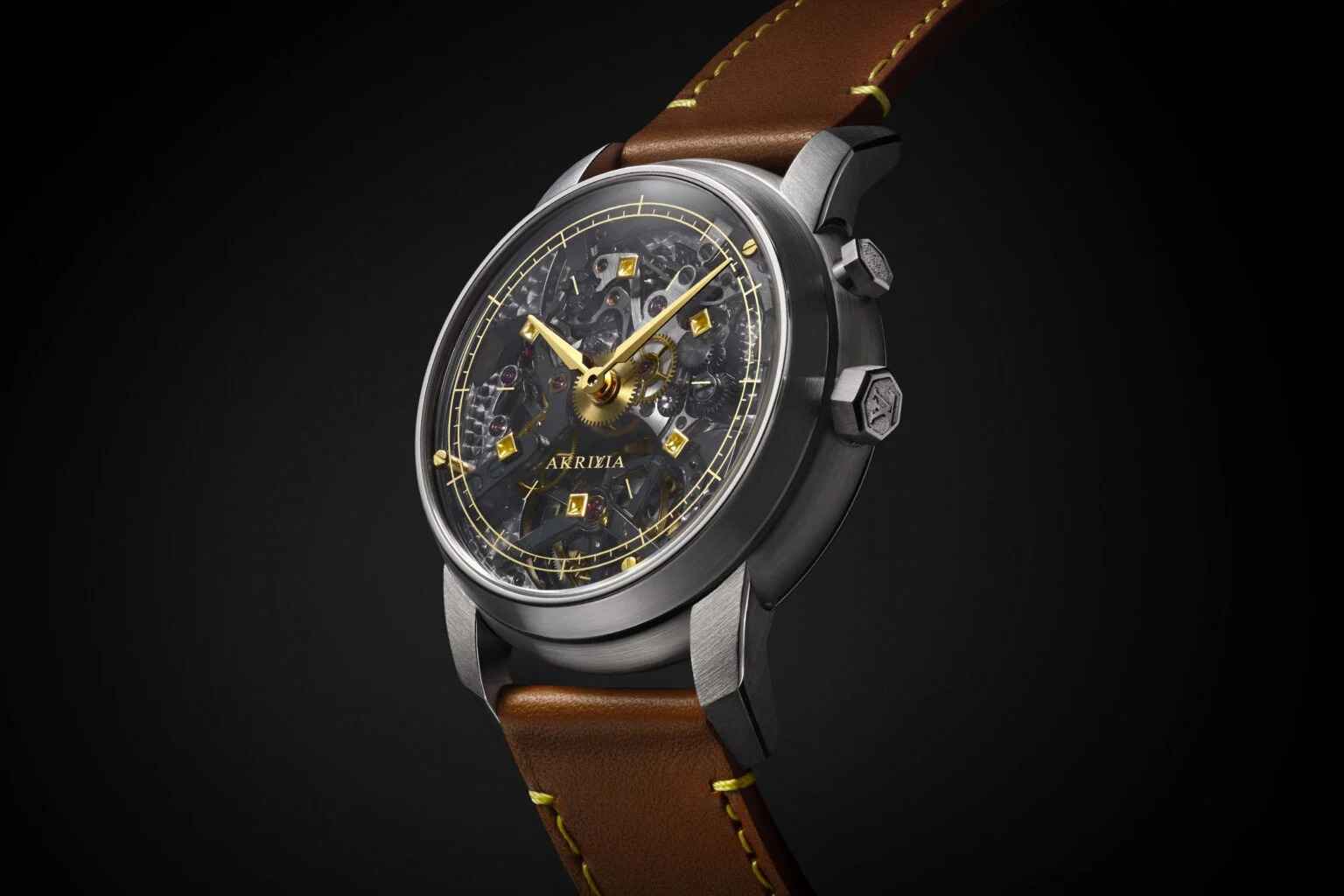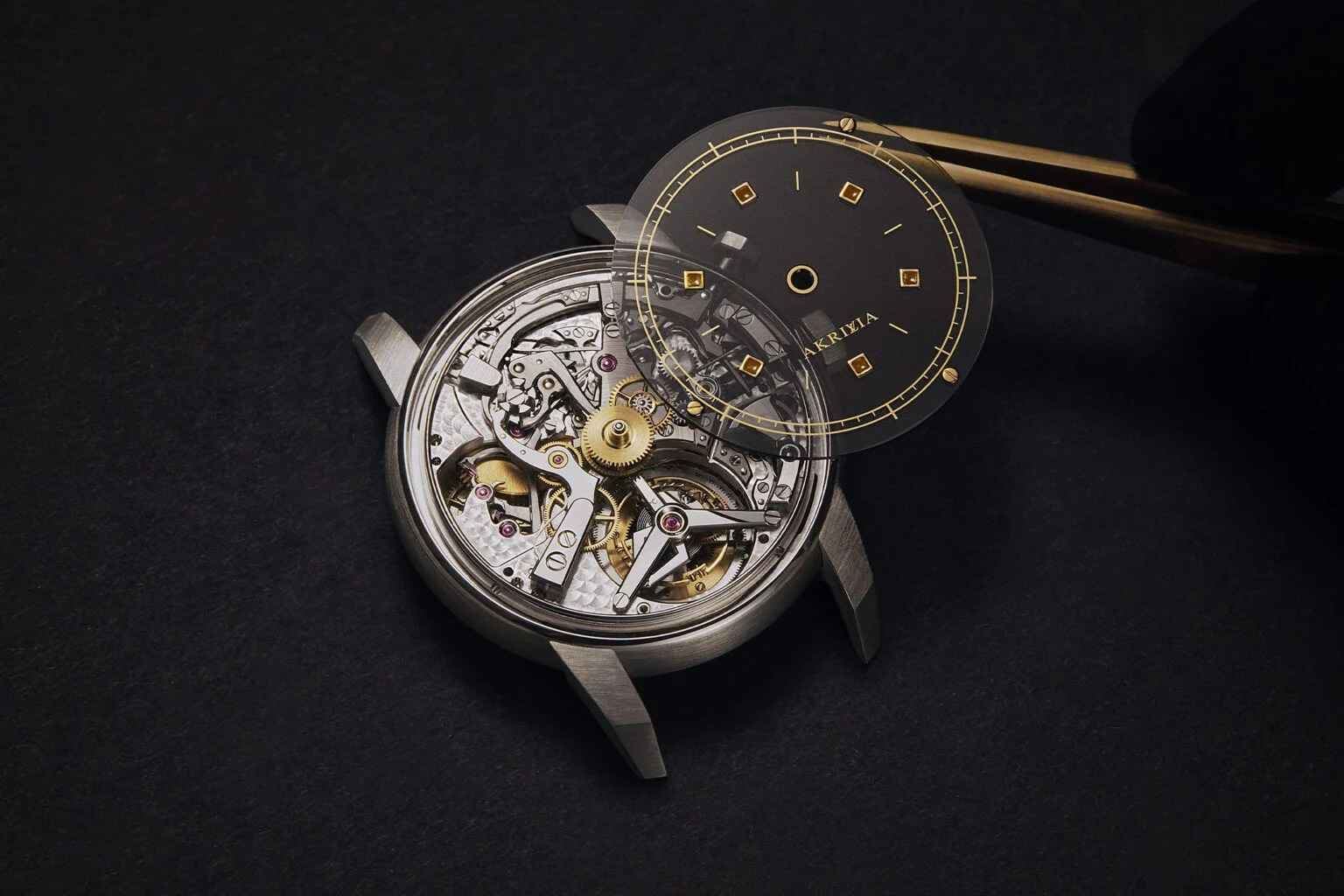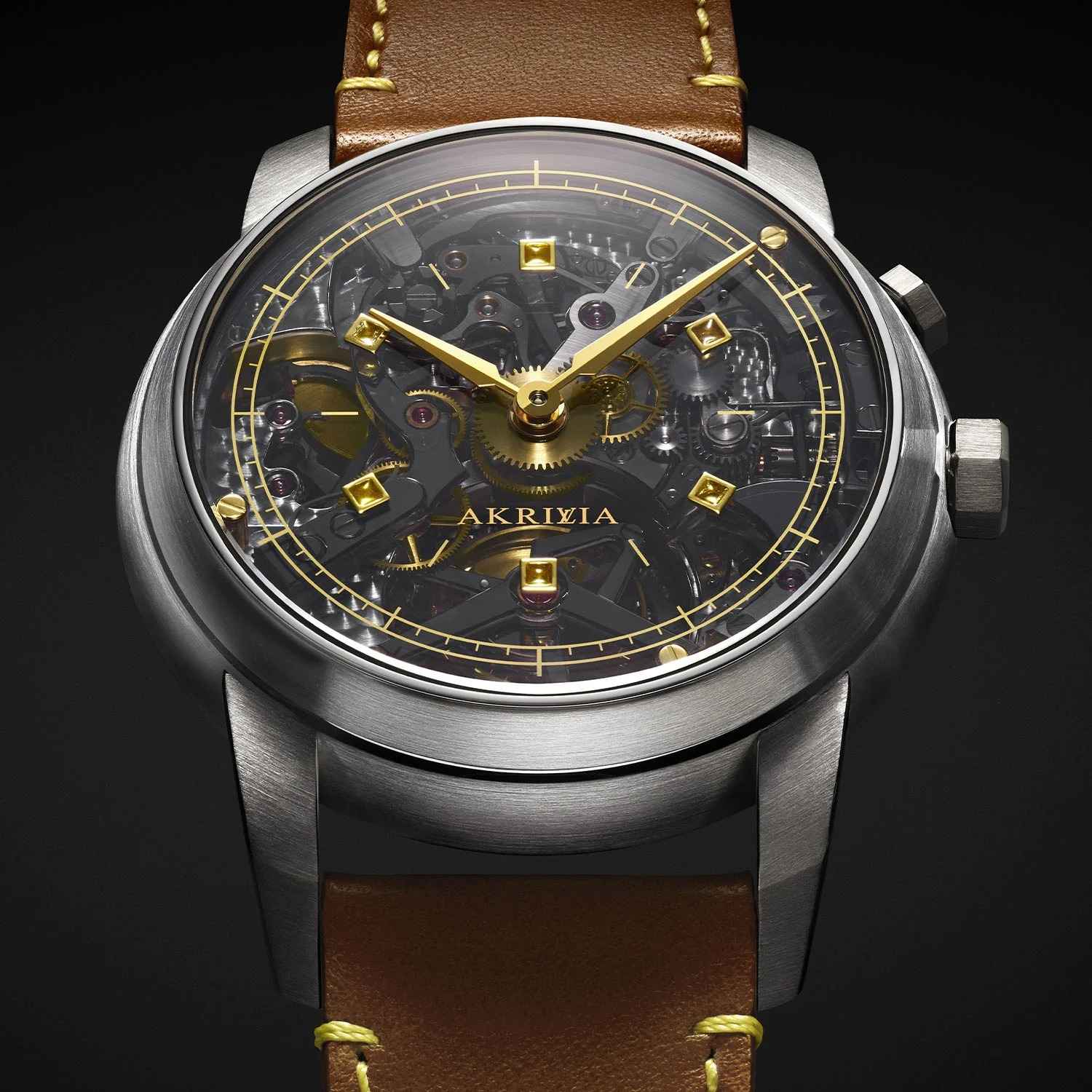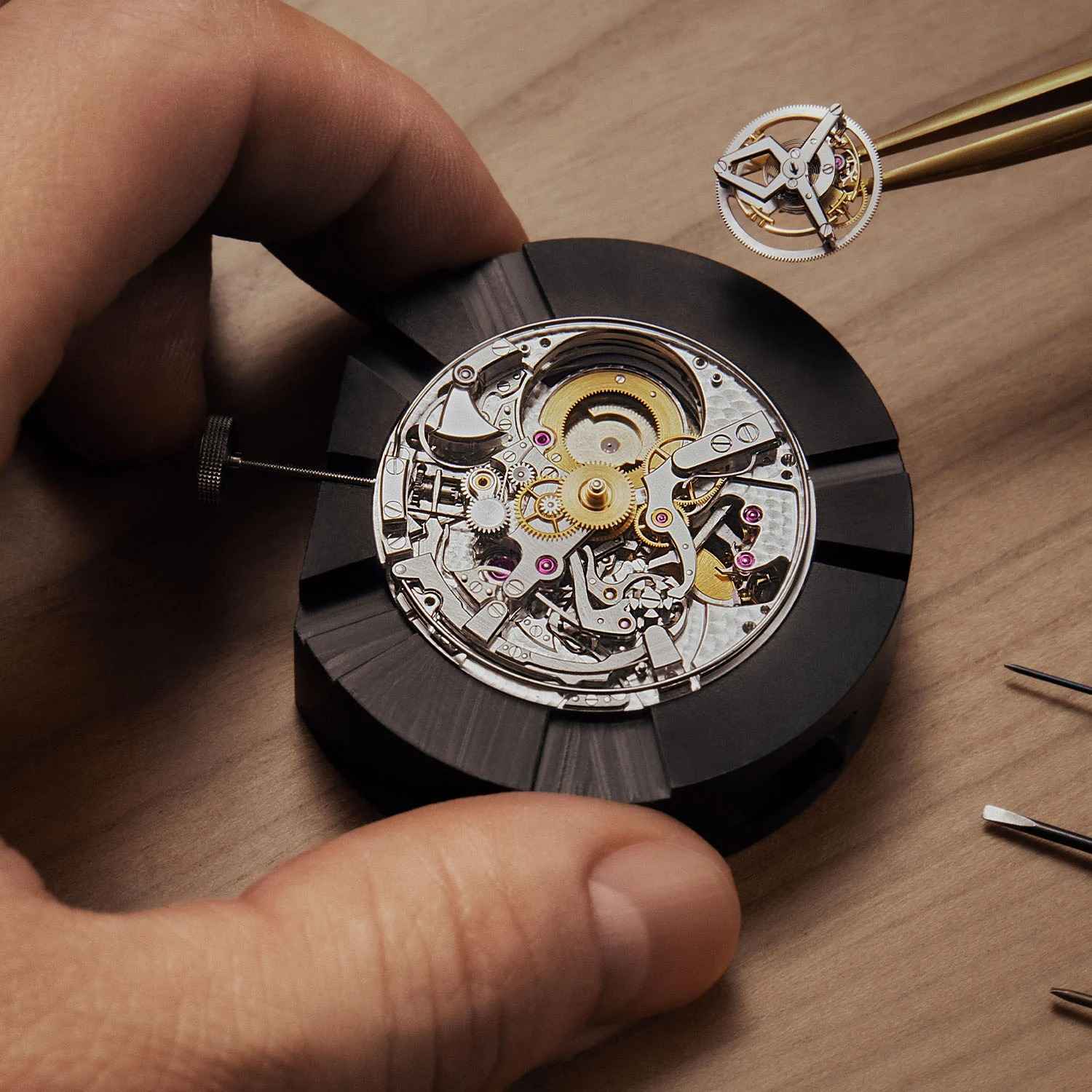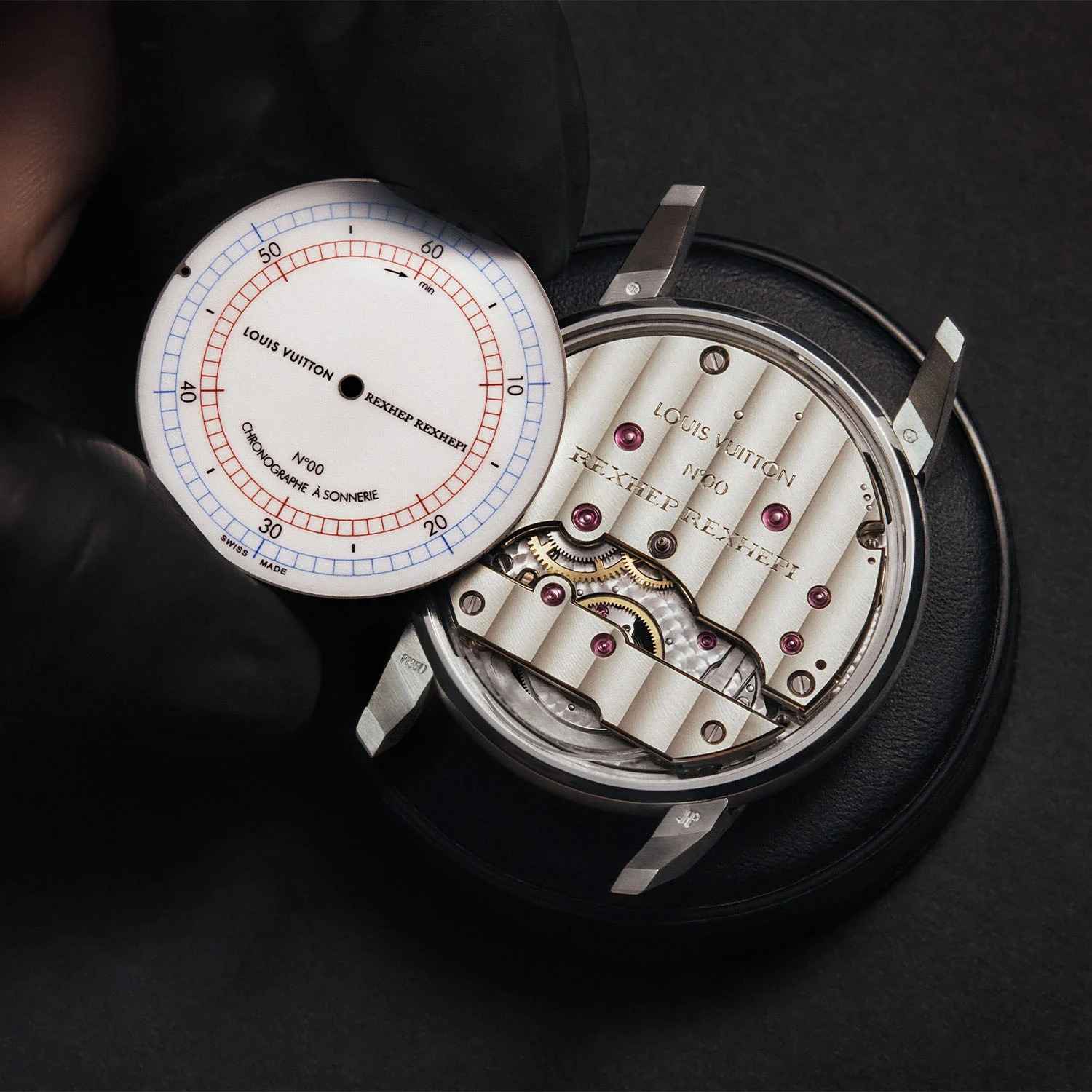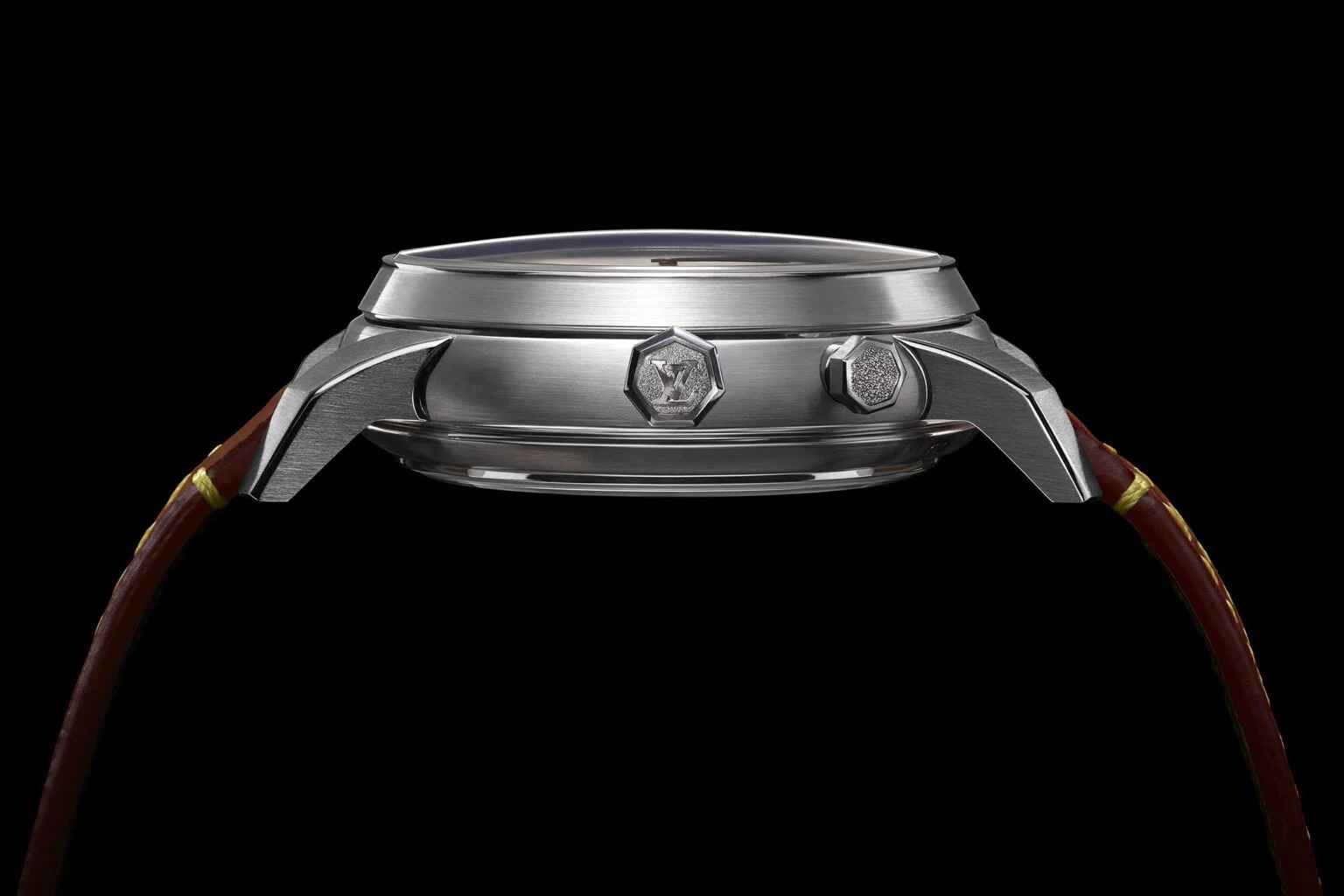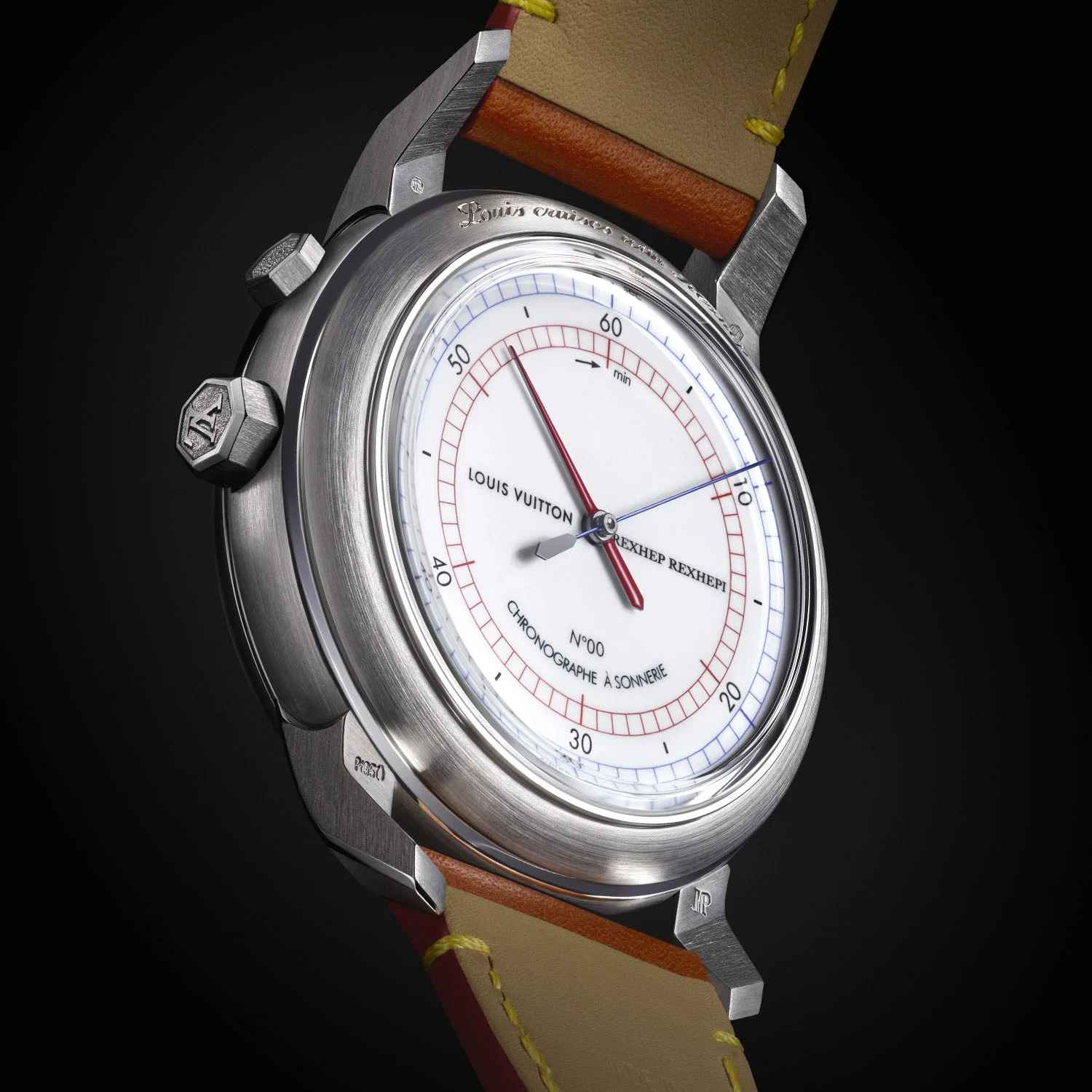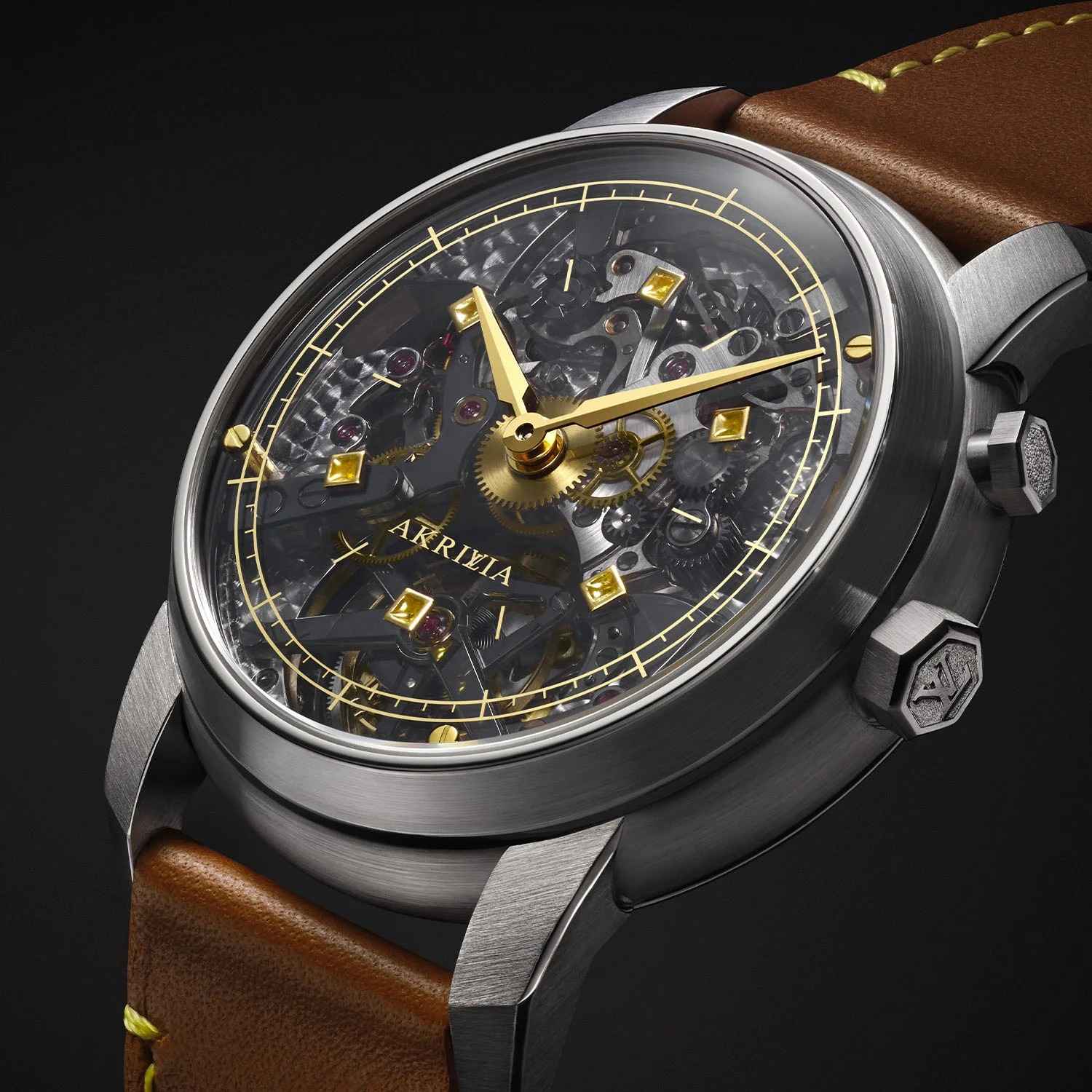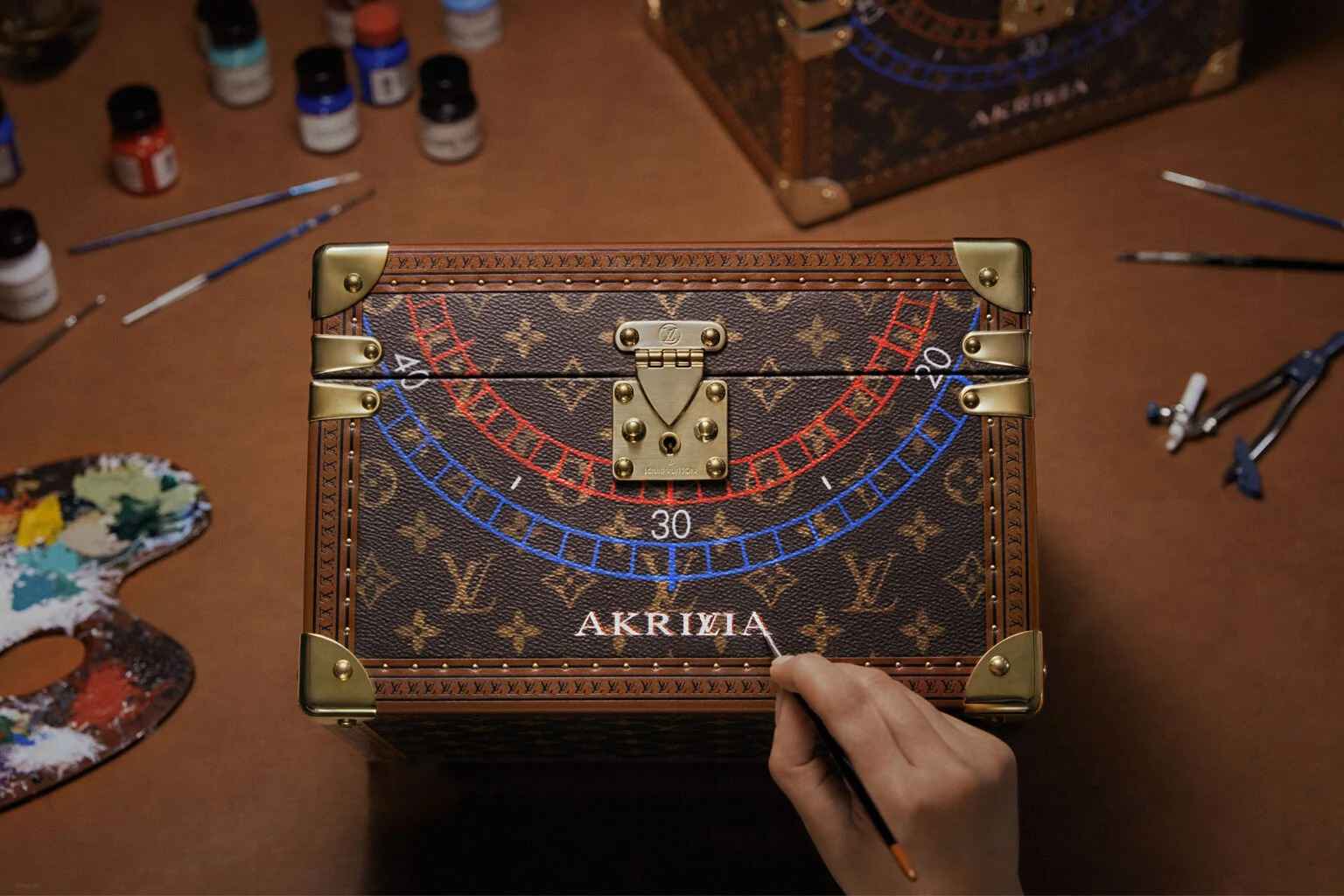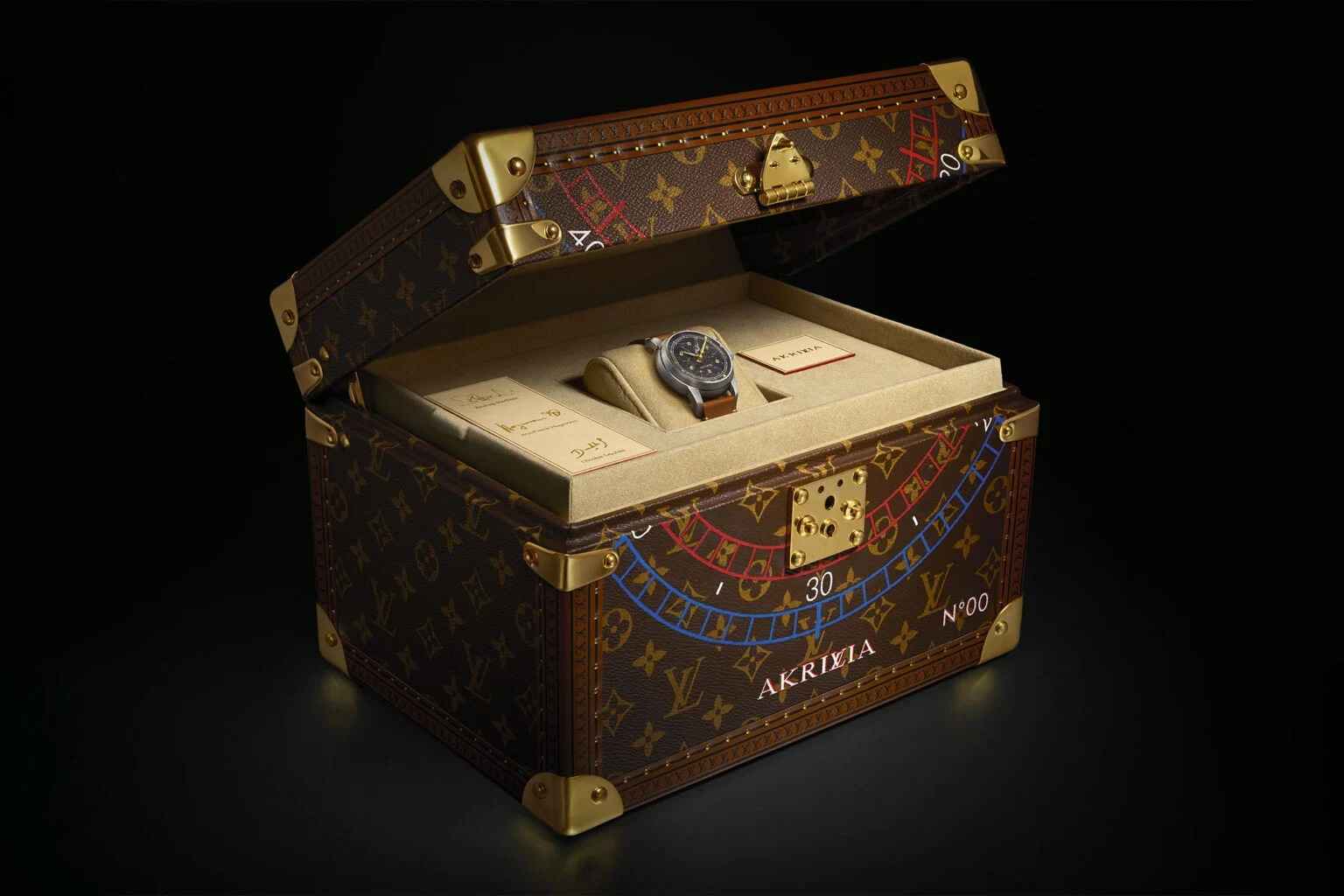 In the wake of the prestigious Louis Vuitton Watch Prize for Independent Creatives in 2023, the brand, headed by Jean Arnault, is embarking on a series of collaborative timepieces with prominent independent watchmakers. The first fruit of this venture is the LVRR-01 Chronographe à Sonnerie, created in collaboration with Atelier Akrivia, the independent watchmaker created by Rexhep Rexhepi. This timepiece represents the essence of both Maisons, a double-faced chronograph with a chiming complication.
The LVRR-01 Chronographe à Sonnerie comes in a reinterpreted Louis Vuitton signature Tambour case. Through the lens of Rexhep Rexhepi, the case takes on a streamlined form with a tall, sloping bezel. It features sculpted lugs, a hand-hammered seven-sided crown, a chronograph pusher, 'Louis cruises with Rexhep' hand-engraved on the case back, and a 30-meter water resistance. It comes with a natural calfskin leather with a platinum ardillon buckle.
Unique to the LVRR-01 Chronographe à Sonnerie is the double-faced dial. The front dial sports a smoked translucent sapphire dial, six gold cubes filled with translucent Plique-à-jour, fired enamel, and a 3N Gold railway and logo. While the Chronograph dial features a traditional Grand Feu enamel on a palladium-gold base. The enamel dial features twin scales for hours and minutes.
Powering the new LVRR-01 Chronographe à Sonnerie is the new LVRR-01 caliber tourbillon movement developed from the ground up by Atelier Akrivia. The manual winding movement features central hours and minutes, a 5-minute tourbillon at 6 o'clock, 391 components, 41 jewels, and a 72-hour power reserve.
The most distinctive aspect of the movement is the Chronographe à Sonnerie, a pair of complications that have never been integrated in this way in a wristwatch. The chronograph functions, controlled by the pusher at two o'clock, are enhanced by an acoustic reminder of elapsed time – a single chime for each passing minute, produced by a black-polished steel hammer striking a tempered steel gong.
Each LVRR-01 comes with a unique Louis Vuitton traditional trunk, hand-painted with a motif inspired by the chronograph scales on the enamel dial. It displays the 'AKRIVIA' logo, an individual serial number for the watch, and the signatures of Rexhep Rexhepi, Jean-Pierre Hagmann, and Nicolas Doublel, the skilled artisans behind this masterpiece.
Only ten Louis Vuitton x Akrivia LVRR-01 Chronographe à Sonnerie examples will be made, carrying a retail price of around $498,575 before taxes. For more details, please visit the Akrivia or Louis Vuitton websites.