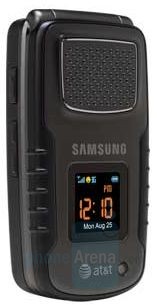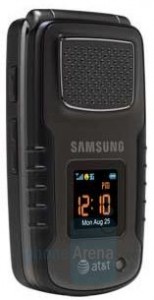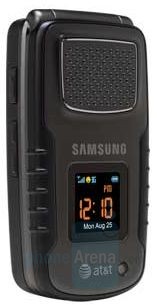 Last week, we reported that the Samsung Rugby was going to release today, and our sources were correct!  The phone's available via ATT.com in an all black finish.  The price?  $129.99 with a two-year contract and a mail-in rebate.  Unfortunately, the tool box we unboxed the phone in will not be available.  Here's what Samsung and AT&T have to say:
The Samsung Rugby(TM) is AT&T's first rugged Mil-Spec device and it is the only rugged wireless phone that combines the convenience of Push to Talk (PTT) with Video Share Calling. It is ideal for businesses that employ on-site field services that need instant voice access. It is built tough to withstand harsh conditions of all on-site jobs. Certified to Military Standard MI-SID-810F, it will withstand dust, shock vibrations, rain, humidity, solar radiation and altitude and temperature extremes.
Check out our previous gallery and information we leaked last week about the phone.