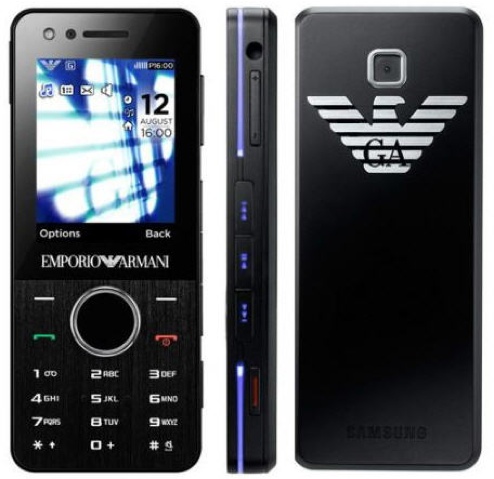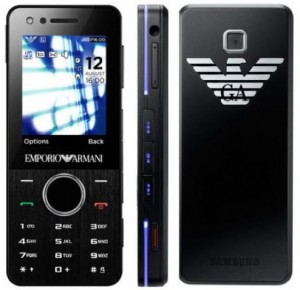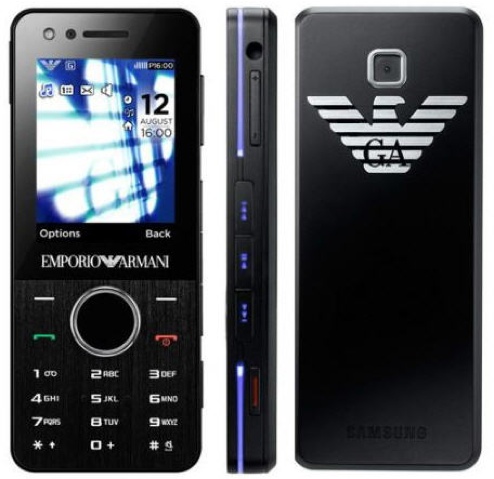 When we think Armani, we think style engineered at its highest peaks.  Armani clothing entire product line from jeans to colognes have been timeless and have embodied what Armani stood for.  Unfortunately, their second attempt at breaking into the cell phone market is a flop.
Samsung's Armani 2 Night Effect (what a effin' name) celli looks like an upgraded Motorola SLVR.  That's the best you could do, guys?  Have you seen what type of phones have been releasing this year?  Did they think that the blue-LED glowing strip that's wrapped around the edges was going to be the enticer?
Check the specs:
• Quadband GSM, HSDPA connectivity
• 2.2-inch reinforced glass AMOLED display
• 3.2 megapixel camera, without flash
• Built-in FM Radio
• Dedicated music player control buttons
• 120 MB of User Memory
• microSD memory card slot
• USB 2.0 and Bluetooth 2.0
It's due in Europe in November with Asian and Middle East releases shortly after, but there's no word on pricing or a North American version or release timings.  Just know that it's probably not going to be worth the heavy price tag that'll they'll tack on because of the Armani badge.
Source: engadget mobile