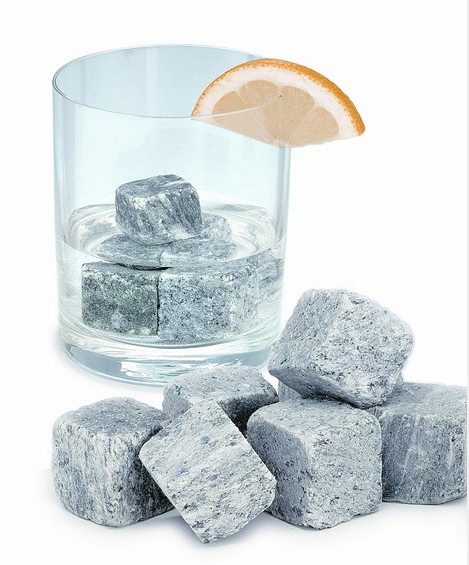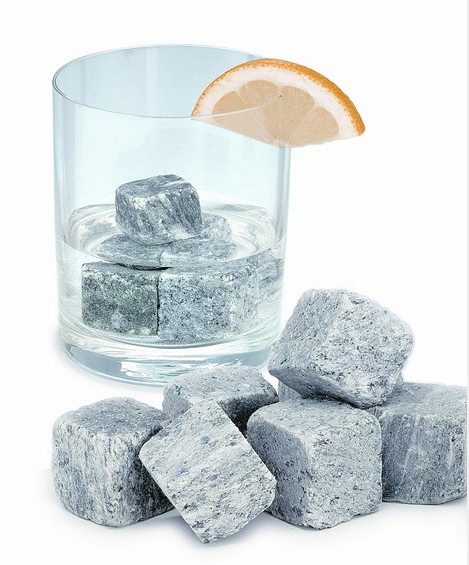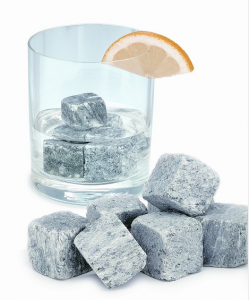 Imagine never running out of ice.  Imagine cooling your mango mojito "on the rocks" in the most literal sense.  Nordic Rock is minded from ancient Swedish pollution-free base rock.  It's about the purest way of cooling your drink.  The stone cubes are reusable, allowing you to conserve more water.
To use, put the stone ice cubes in the freezer for about an hour before using.  No need to put more than two or three Nordic Rocks in your glass.  They give off their cold gradually and equally.
For maintenance, rinse your stones under clean water and store them in the leather pouch provided. They are then ready to serve you again any time to your fullest satisfaction.
So, what are you waiting for?  Ditch the cubes made from your water faucet and go stone age.
Buy Here:  mocha.uk.com