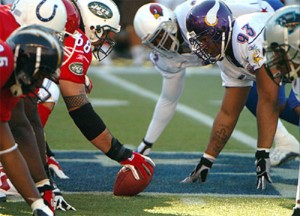 It's been a crazy year for American athletes.  We've seen Tiger Woods go through surgery and be off the World map for quite some time.  We've seen Hall-of-Famer Brett Favre retire and then end up in New York as the Jets' starting quarterback.
On Sunday, we saw one of the NFL's most prolific superstars go down in an injury that will put him out for the entire season.  And what only a few hoped would happen, happened.  Packers coach Mike McCarthy finalized the decision to go ahead with Rogers as their starting quarterback and move past the Brett Favre era in Green Bay.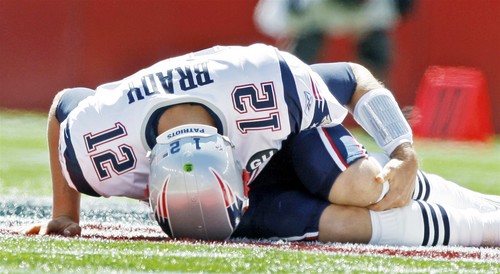 What happened to Tom Brady on Sunday was devastating to the New England Patriots as much as it was for the league.  Or was it?  Matt Cassel will be filling in for Brady and hopes to do his part in helping the team succeed.  He fared pretty well after Brady went down and helped the Patriots beat the Chiefs 17-10.  With this much doubt and pressure put on the Patriots now, will they overcome it and make another Super Bowl run without the league's reigning MVP?  Only time will tell, but it'll sure make for an interesting season.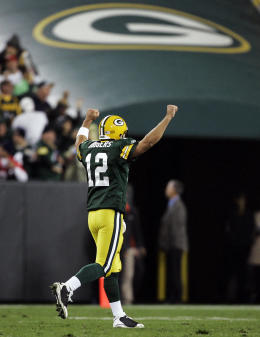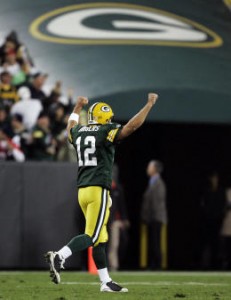 With one superstar falling, another one's emerging.  Green Bay's Aaron Rodgers was "Favre-esque" at times against the Vikings on Monday Night Football.  He was amazing in the second half with 6-for-6 throwing the ball.  He QB-sneaked the ball from the 1-yard line for the game clinching touchdown, giving him the chance to do something that he's waited for his entire career – Lambeau Leap.  This win brought alot of pressure off Rodgers' shoulders as well as coach Mike McCarthy who went ahead with Rodgers instead of Brett Favre.
A lot's happened in the first week of the NFL season.  Heck, even the Falcons won!  We'll just have to see what week two holds.