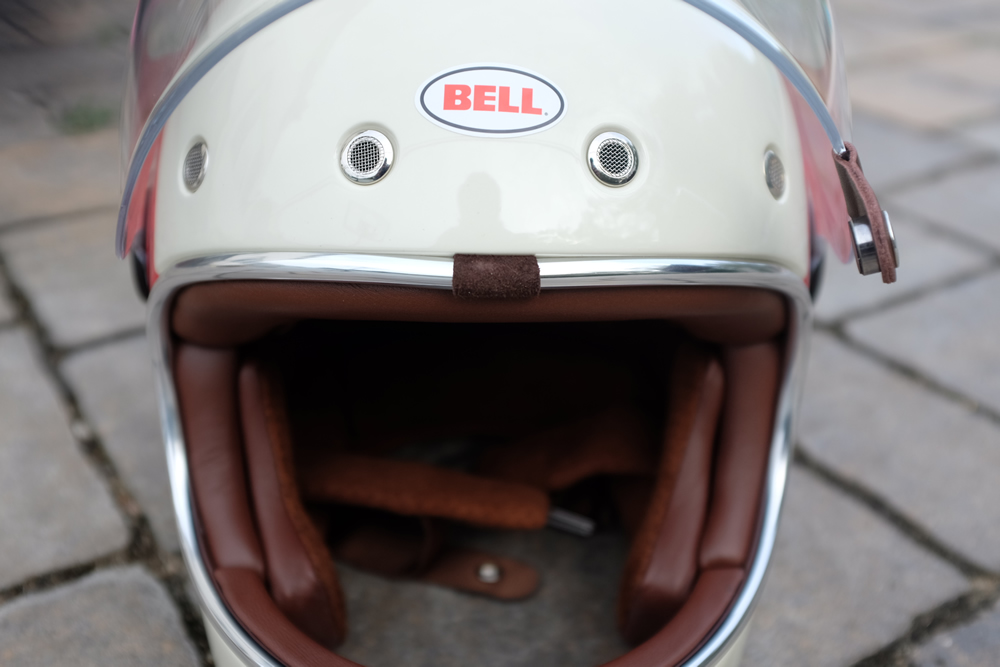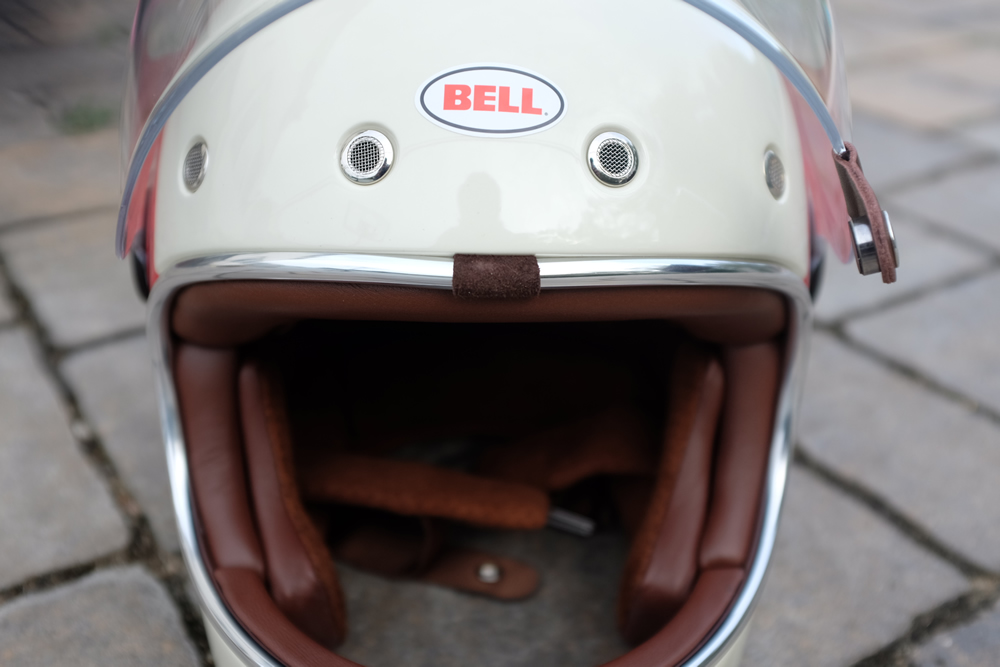 If you're a fan of motorcycles or just straight adrenaline pumping activities, chances are the Bell name comes up quite often. They have a longstanding history making purpose-built helmets, whether it be for ATVs and dirtbikes or for street riding or even for the track. Each helmet's unique and has details optimized for different environments. When we first saw the Bell Bullitt TT helmet, we were stunned. It's a work of art as much as it is a helmet. The design pulls inspiration comes from the original Bell Star helmet, another iconic piece in the American brand's lineup. The fit is great and there's a ton of high-quality material throughout, with the shell made from ultra low-profile fiber composite. You get full-face protection from a helmet that's got a cool vintage vibe to it. Let's start with the outside and work our way in. Firstly, the cream-white shell with red detailing on the sides is beyond stunning. It's tasteful and you can wear this as you're heading to dinner with dress shoes and a blazer or during your Sunday morning ride with just a tee and some distressed jeans on. There are five metal mesh intake vents as well as one rear exhaust vent that contrast well with the rest of the shell. When you pair it with a bubble shield, you get a real timeless look. Another subtle detail we like is how there's a magnetic tab on the shield that keeps it shut when closed.
Inside the helmet, there's a multi-density EPS liner as well as perforated micro-suede fabric with leather trim done up in a vintage brown finish. Before you even put it on, you're just in awe at the amount of care put into designing this helmet. No bit was overlooked. And with the soft interior, you're pretty much guaranteed comfort. There's plenty of mobility and overall, it's pretty lightweight. This is the type of helmet you toss in your luggage on a trip to Europe. You just don't want to be separated from it and we can't imagine a better companion when riding on a rented cafe from Lake Como to Milan.
The Bell Bullitt TT is available now through Bell as well as other select retailers.