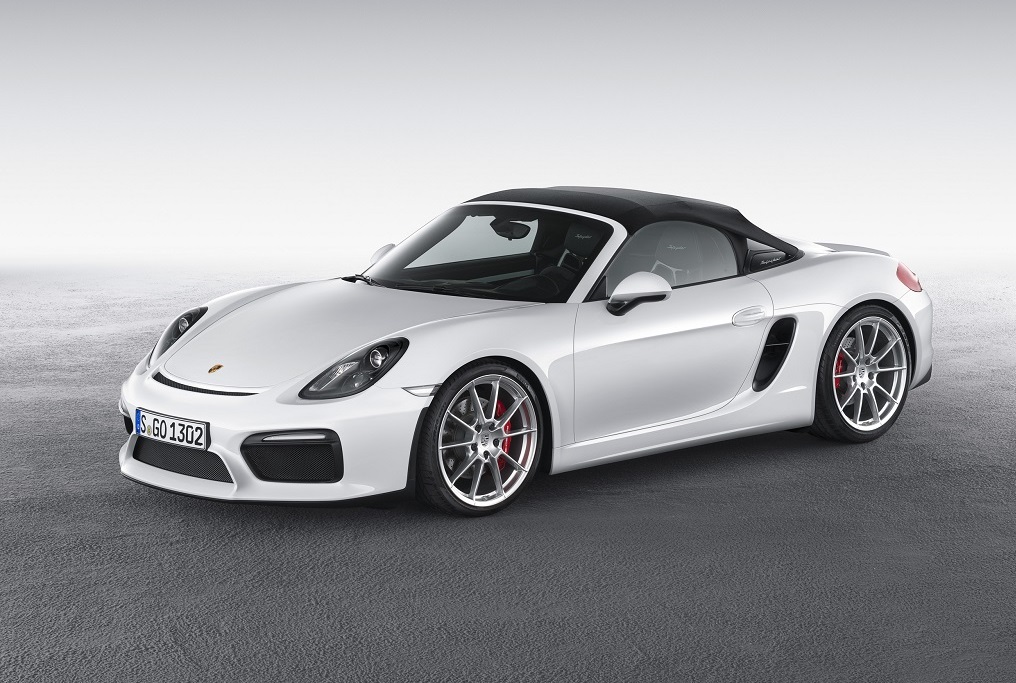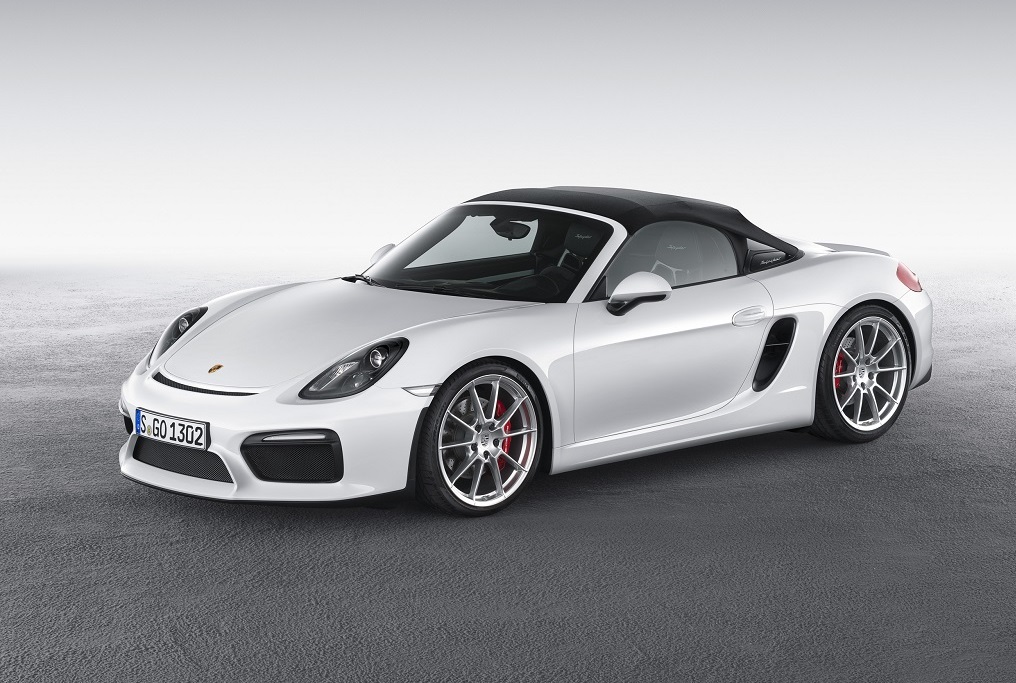 Porsche has introduced the new Boxster Spyder which made its first appearance at the New York International Auto Show. The new model has retained the character of its predecessor, including being limited to a manual transmission and the classic roadster top will still be opened and closed by hand.
The Porsche Boxster Spyder offers a true sportscar driving experience with its unmatched performance. With a top speed of 180 mph and taking a mere 4.3 seconds to run from 0 to 60 mph, it also the most powerful Boxster to date. It includes brakes from the 911 Carrera S, more direct steering, firm sport suspension with a 20 millimeter lower ride height, and a 375 hp output from the 3.8 liter six-cylinder engine. The new model also has added agility with a steering wheel diameter of 360 mm (10mm shorter than other Boxster models). This is also the lightest model in the Boxter range.
The design has features which are traditional to the Porsche brand, including two streamliners which extend along the sweeping rear lid behind the headrests, a homage to the 1960s 718 Spyder; and fins that stretch back from the top to the rear of the vehicle. The interior includes Sports Seats Plus for the driver and passenger and no aircon or radio included in the standard equipment, although the Porsche Communication Management System (PCM) is optional.
The sportscar will launch in the U.S. In October. The suggested retail price is US$82,100 excluding the US$995 destination charge.