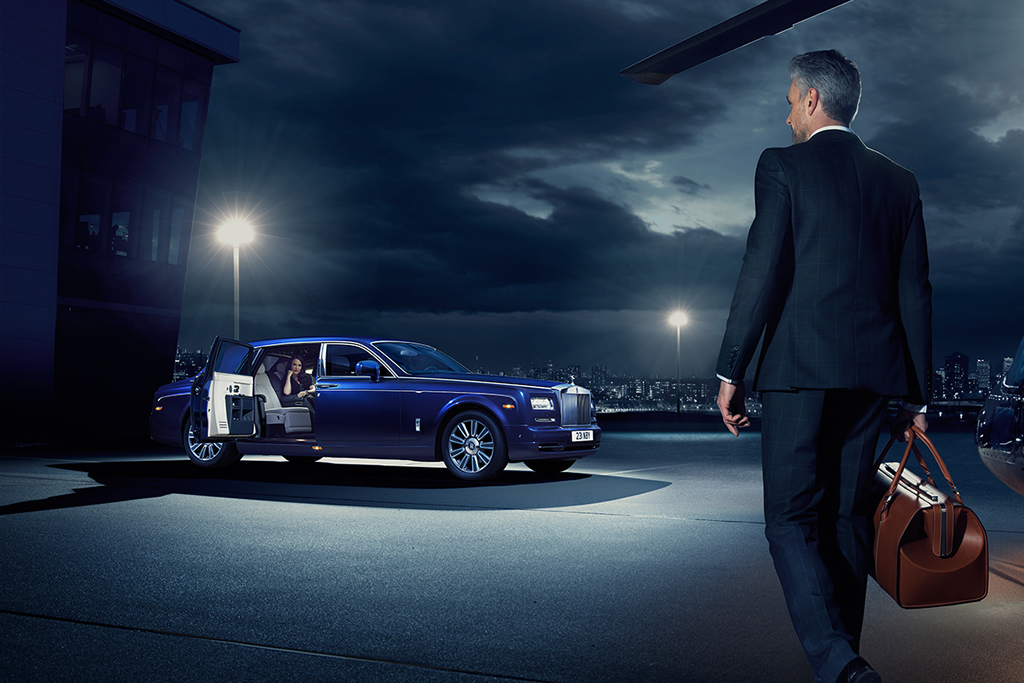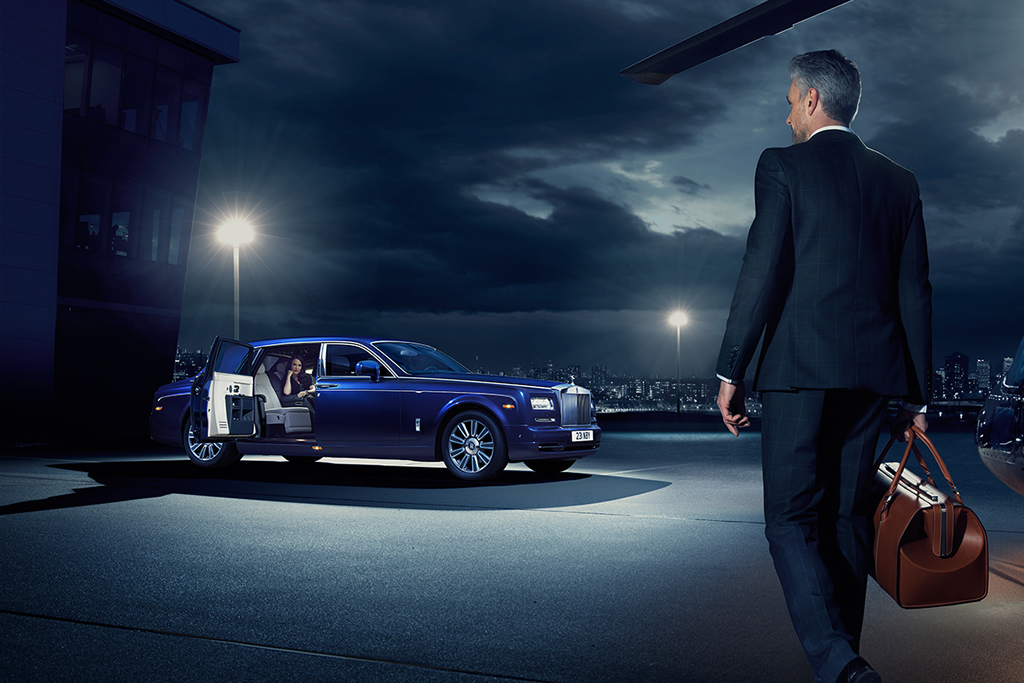 Rolls-Royce is taking luxury to a new level with the Phantom Limelight Collection, its latest bespoke vehicle. Limited to 25 worldwide, the Phantom Limelight Collection is custom made for those "who spend their lives in the public eye and on the world stage." With Gala Blue paintwork, a hand-painted diamond coachline and nine-spoke, part-polished alloy wheels, arriving in one will no doubt turn even more heads. So will the starting price tag of $650,000.
But the true allure for those lucky 25 able to claim one is the unparalleled interior, which Rolls-Royce Chief Executive Torsten Müller-Ötvös touts as a haven "in which those for whom the world is waiting can prepare, relax and arrive in the finest luxury and style." The leather interior of seashell and navy continues the diamond motif from the exterior, rounded out with touches of smoked chestnut.
For maximum comfort, the Phantom Limelight Collection features enhanced seating with adjustable head, calf and foot rests. Unique to the Limelight Collection are the extended "His and Hers" bespoke rear door panniers, which offer storage for all the necessities arriving in a Rolls-Royce requires. The pannier for gentlemen includes three bespoke fragrance bottles handcrafted in Normandy, France, a Z-box with concealed storage space for cufflinks and tie pins, a concealed watch holder, a smartphone holder and fashion-grade leather pouches for additional storage. The ladies side features and watch and jewelry holder, handcrafted fragrance bottles and a Z-box and leather pouches for makeup, glasses and other pieces of jewelry.
Go to Rolls-Royce's website to get more views of this stunning vehicle.