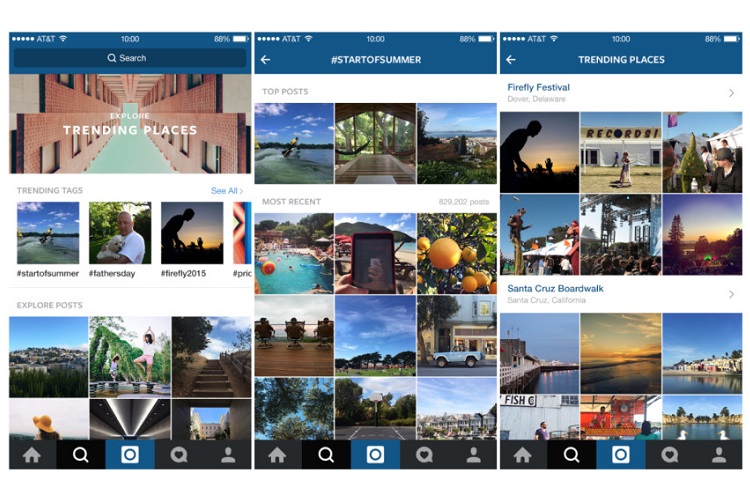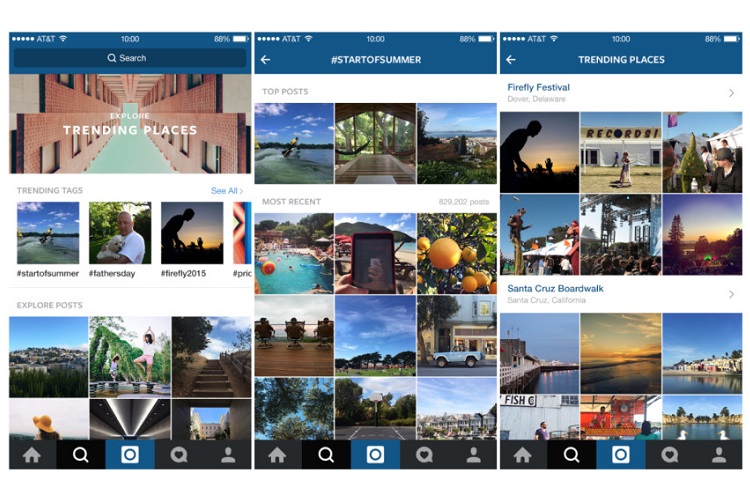 The hottest instant photo app just got a new upgrade. Instagram's latest update makes it easier for you to search for images and explore content on the media platform.
The new Explore page features trending Tags and Places, making discovering new content on the app immediate and effortless. The reimagined Explore page shows trends as they appear in real-time, connecting users to conversations and events happening all around the world. So you won't only be looking at what people are saying, but also what they are doing and seeing. At the top of the Explore page are new curated collections featuring interesting accounts and places.
A more powerful search tool makes it simpler to find people, places, and tags. You can use the new Places Search to take a look at almost any location so you can easily check out your next vacation spot.
The new updates will initially only be available in the U.S. but will gradually be launched to other Instagram users as well.
If you haven't yet caught on to the hype, Instagram can be downloaded on the App Store or Google Play.