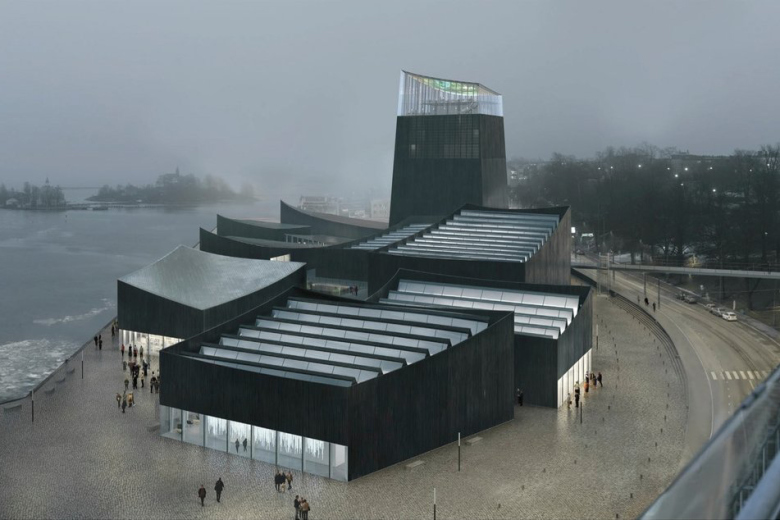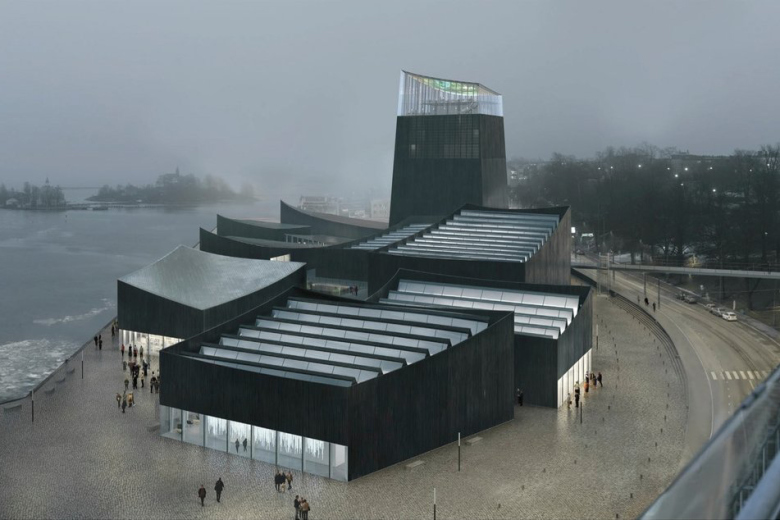 The Guggenheim Museum represents art in some of the world's great cities. The foundation has selected Helsinki, Finland as the site for its latest satellite location. After receiving and going through 1,715 anonymous proposals, Moreau Kusunoki Architects in Paris were selected to design the new building. The architectural firm was founded by Nicolas Moreau and his wife Hiroko Kusunoki. The duo proposed a set of interconnected pavilions and plazas around a centered interior walkway for the building. The walkway will lead to a final tower structure that overlooks Helsinki's South Harbor.
The city's citizens, however, oppose the proposal for two reasons – the structure will disrupt the local landmarks, and the project will cost $147 million. Currently, Helsinki's skyline is marked by Lutheran and Russian churches, but that may change if the Guggenheim Museum and Moreau Kusunoki Architects have their way.
Take a look at the images above and below for a closer look at the proposed design.