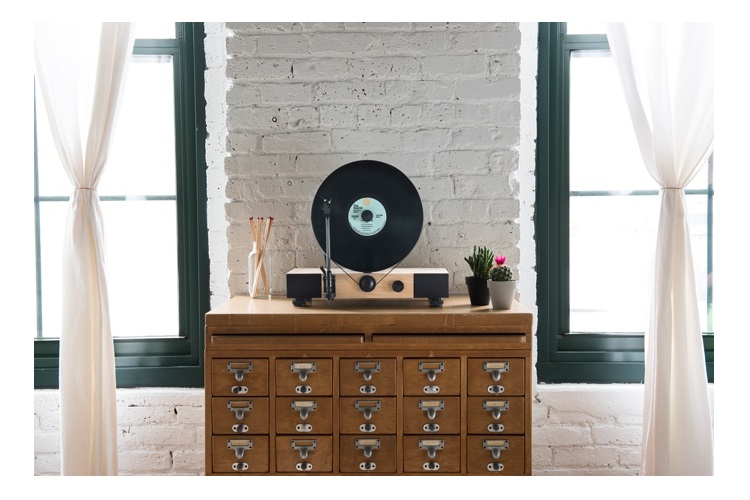 The Floating Record Vertical Turntable by Gramovox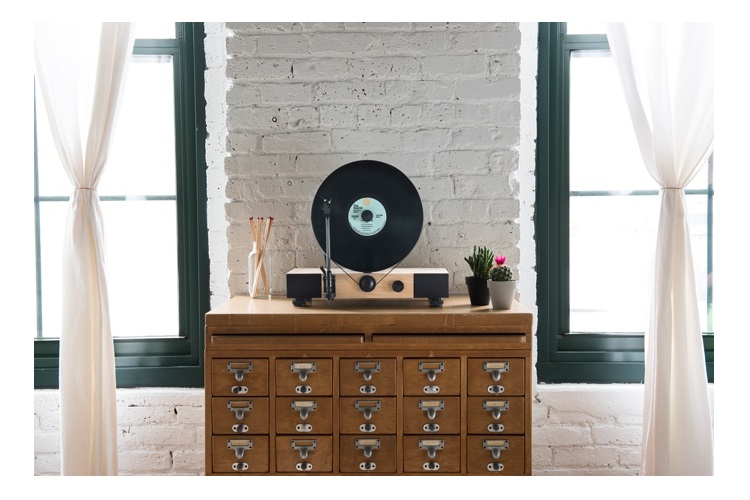 One of the most beautiful aspects of playing records is watching the vinyl spin as the record plays. Gramovox started with a vision of enhancing this feature, which led to the Floating Record Vertical Turntable. The floating record player aims to showcase the record as a piece of art, and not only a form of technology which allows sounds to be played through it.
The modern take on the classic turntable design allows records to be played vertically instead of the traditional horizontal method. The vertical turntable plays records through built-in dynamic, full-range stereo speakers. The RCA line out allows you to enjoy the sounds through your headphones or external speakers. The gramophone also comes with a walnut or maple base, polished acrylic platter, belt drive system, diamond stylus, record clamp, and volume knob. Careful engineering went into maintaining the way a classic turntable works and making it work well in an upright position.
To find out more, take a look at the Floating Record Vertical Turntable on Kickstarter, where you can preorder a unit to be delivered in December.  See the photos and video below.
[vimeo 131435099 w=500 h=281]