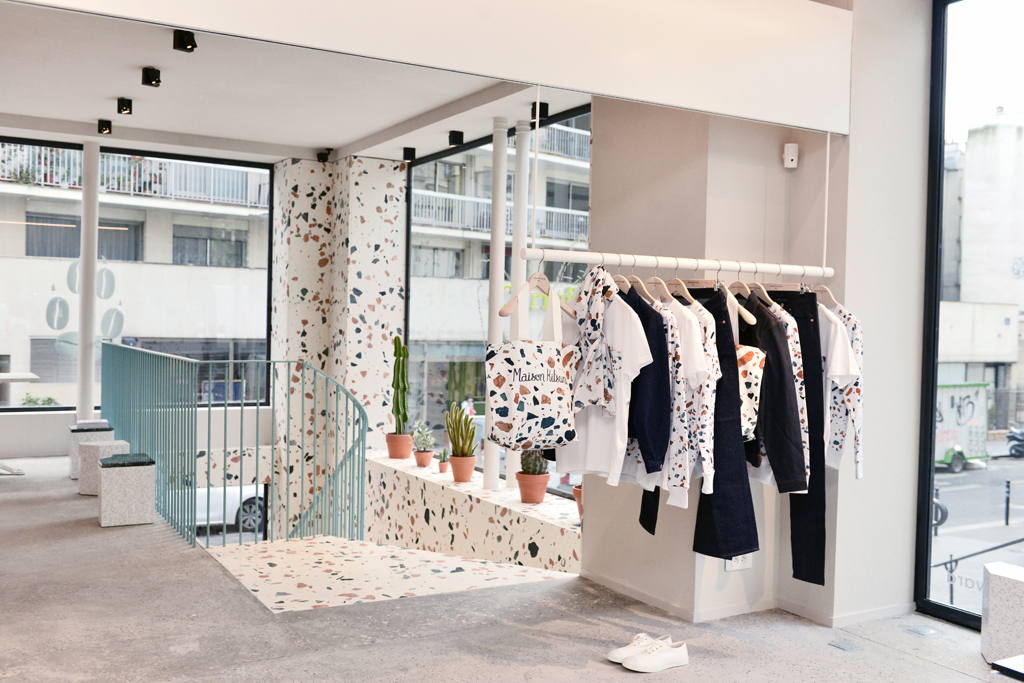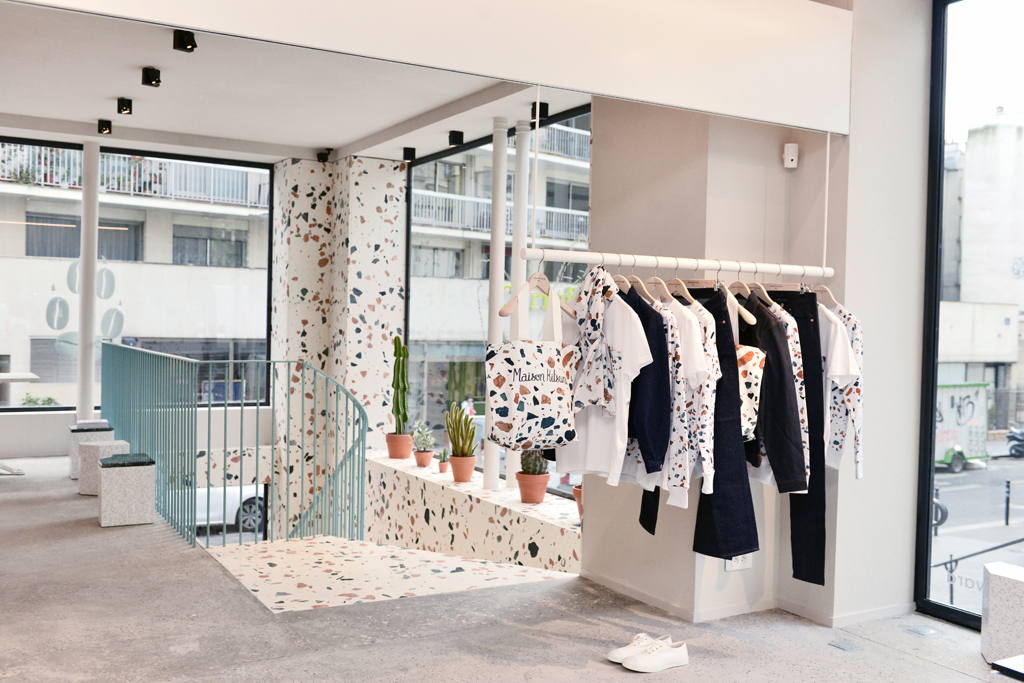 Even though French fashion label Maison Kitsuné is in the midst of a global expansion, it hasn't forgotten its roots, namely the fashionable streets of Paris. The brand known for its chic, simple styles with a tiny fox on the label recently opened its fourth store in Paris. Located in the Upper Marais district, the location encompasses 2,150 square feet over two levels and features floor-to-ceiling windows on three sides. Like the retail space, the café — its third — is Maison Kitsuné's largest to date, with room for 35 people.
The new store was designed by Paris-based firm Henry & Associés and Nicolas Dorval-Bory Architectes. The look of the store is light and airy, with a cool white broken up by splashes of color. A central staircase made from engineered marble connects the upper-level store with the lower-level café, which has a separate entrance on Rue Amelot. The passageway is white dotted with deep red and green — a pattern that has also been carried into a capsule collection of clothes and accessories designed to mark the store's opening. And, naturally, a few sly foxes also sneak into the décor.
It's been a busy few months for Maison Kitsuné, which opened another boutique elsewhere in Paris in January and has new locations in the works in Hong Kong and Tokyo.