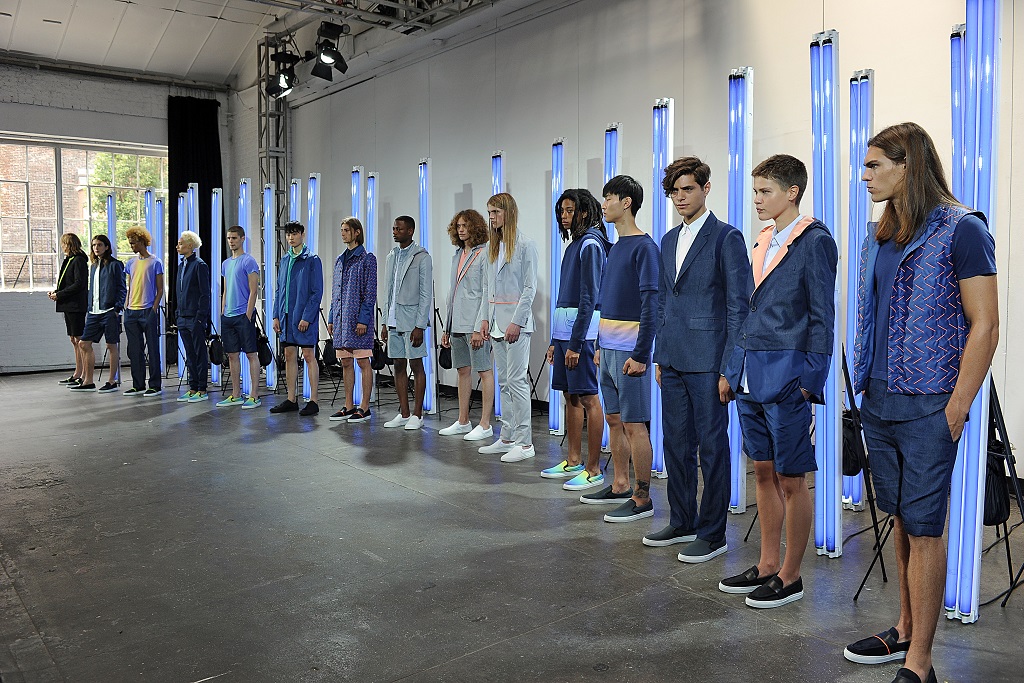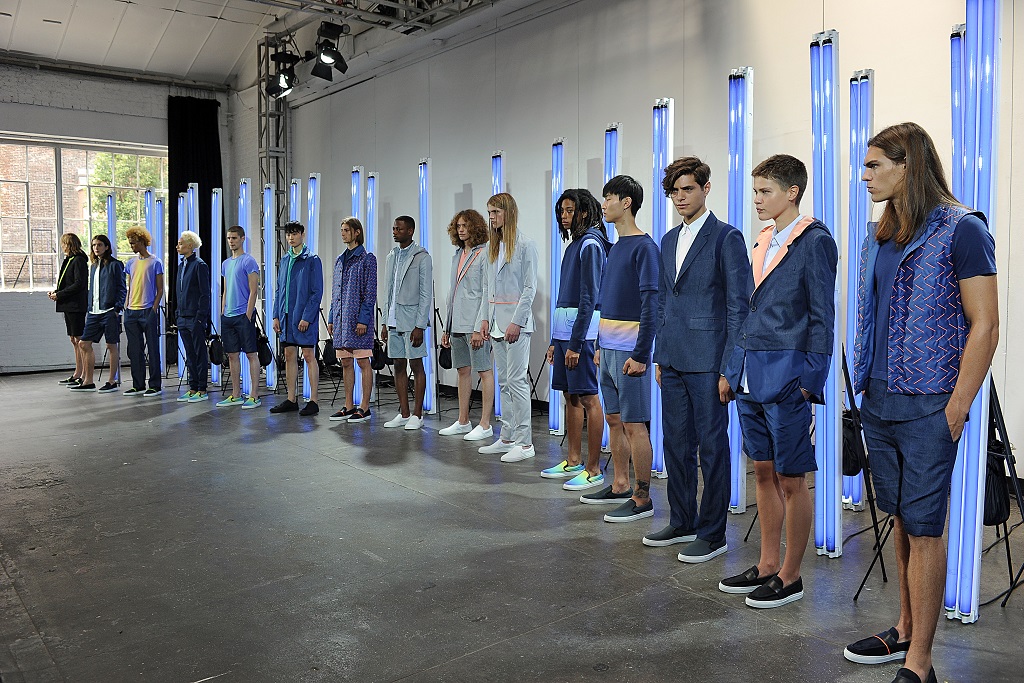 GARCIAVELEZ showcased his newest collection for spring/summer 2016 at New York Fashion Week.  We're seeing a lot of blues from the brand that aims to appeal to men living the fast paced modern life.
GARCIAVELEZ items are designed to be comfortable and practical for the global citizen with a wanderlust for experiencing new places.  Designer Carlos Garciavelez was inspired by the reaction of artificial light on different surfaces and the way that natural light reflects on aluminum structures when he put together the collection. This is why the items feature glimpses of neon through the soft breathable materials.  The range includes shorts, trousers, tees, waistcoats, blazers, shirts, and jackets.
Check out the full collection in the gallery below.