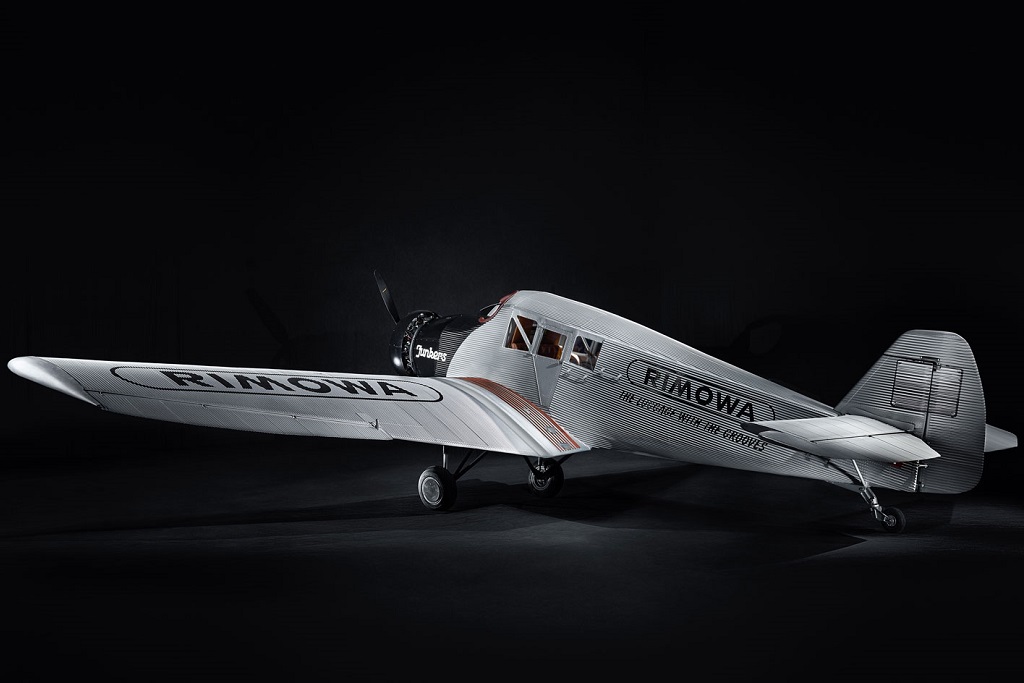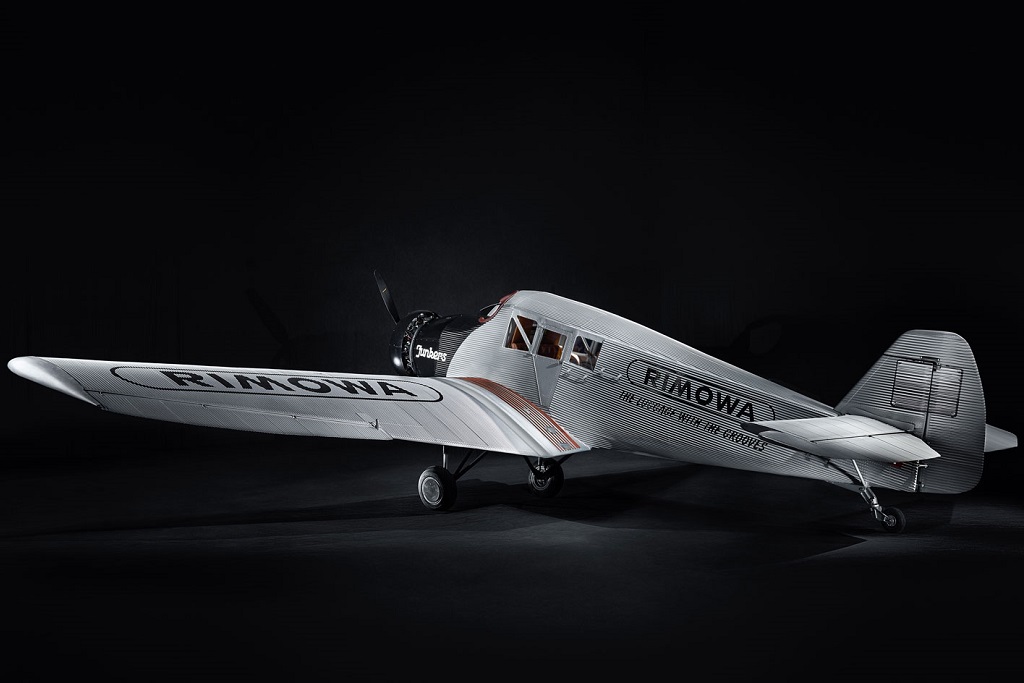 RIMOWA plans to unveil a Junkers F13 replica, marking the significant breakthrough of the aircraft when it was released in the early twentieth century. The Junkers F13 was the world's first all-metal commercial aircraft. It was produced in Germany from 1919 until 1932, with over 300 units sold. The commercial plane could accommodate four passengers and remained in service for almost 20 years.
Following the release of the aluminum aircraft by Junkers, Richard Morszeck launched a series of suitcases from the same material. The shape and grooves of the original design can still be seen in luggage bags all over the world today.
Ninety-seven years after the first time it took to the skies, the F13 is due to take flight again sometime next year. Along with the aircraft, a special edition silver aluminum suitcase embossed with a drawing of the plane, and with decorative black leather handles and corners will also be released.  See the gallery and video below.  More details are available on the RIMOWA website.