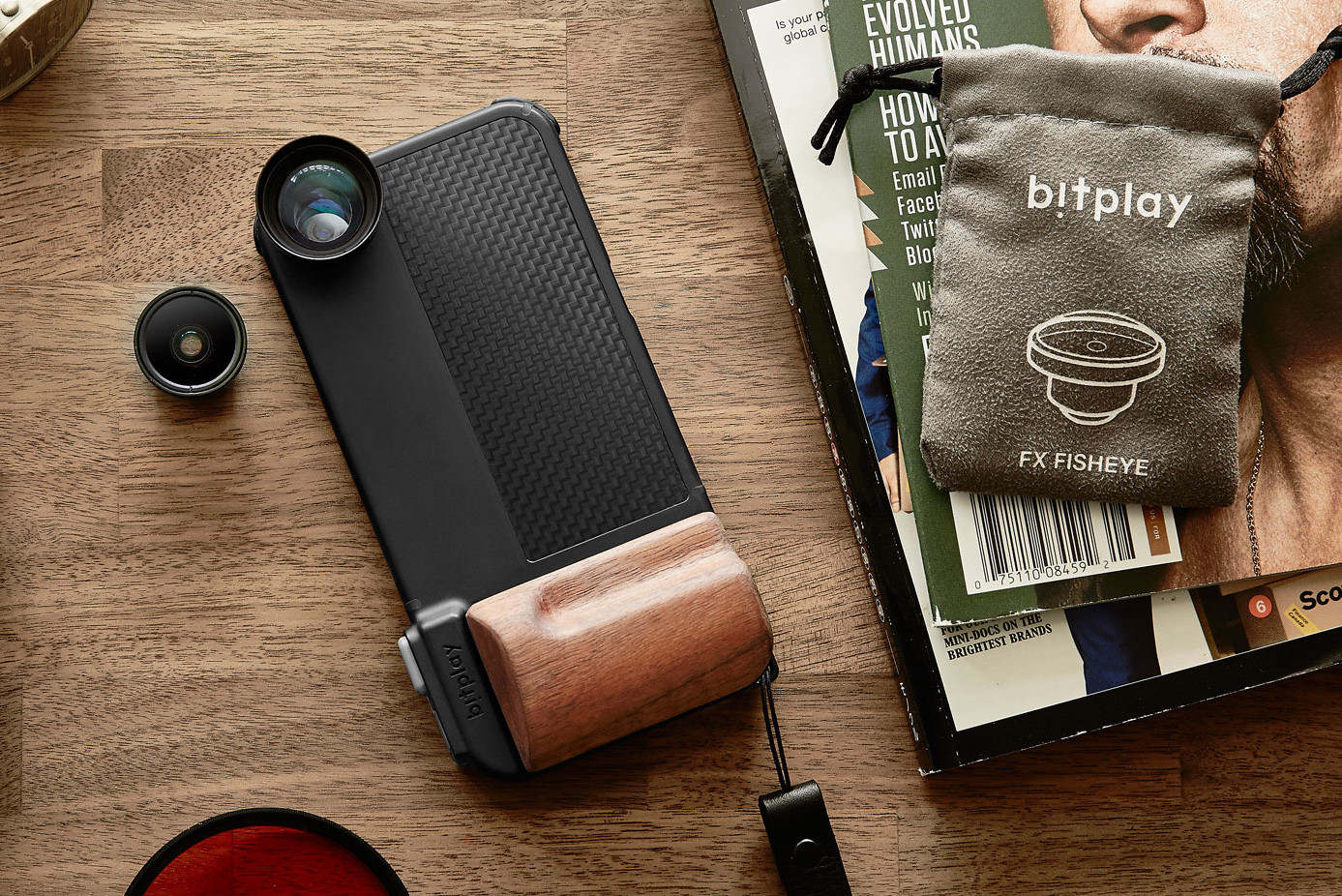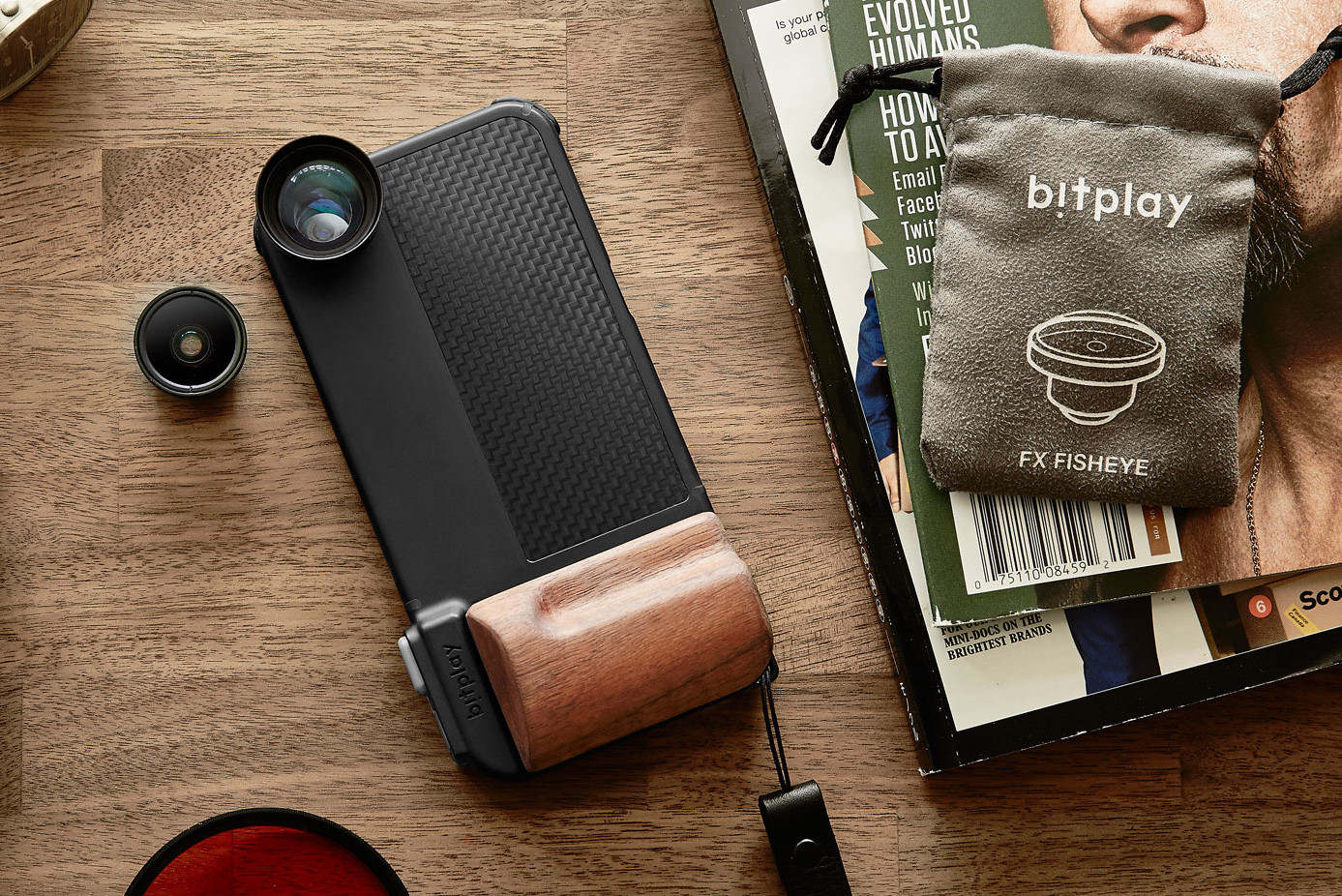 Bitplay has recently unveiled the SNAP PRO iPhone 6S Case, which adds a ton of DSLR camera functionality to the upcoming iPhone 6/6s. The SNAP PRO builds upon the success that its predecessor, the SNAP 6, enjoyed last year by adding welcome new features.
The SNAP PRO iPhone 6s Case retains the SNAP 6's signature shutter button and interchangeable lenses, while adding the following nifty new features:
Interchangeable ergonomic grips, which better replicate the feeling of holding and operating a real digital camera with one hand.
A functional strap hole, which adds some welcome security against dropping your iPhone by mistake
Steadiness-enhanced thumb rests, which makes the grip even more solid and comfortable, allowing you to take steadier shots.
Dual-material protection along the inner casing, protecting your iPhone from damage when dropped
Tripod compatibility. Now your iPhone can take better group, time-lapse, night-view, and landscape shots.
If you're getting the new iPhone, getting the SNAP PRO iPhone 6S Case is a great idea. Back the project by visiting Bitplay's Kickstarter page.