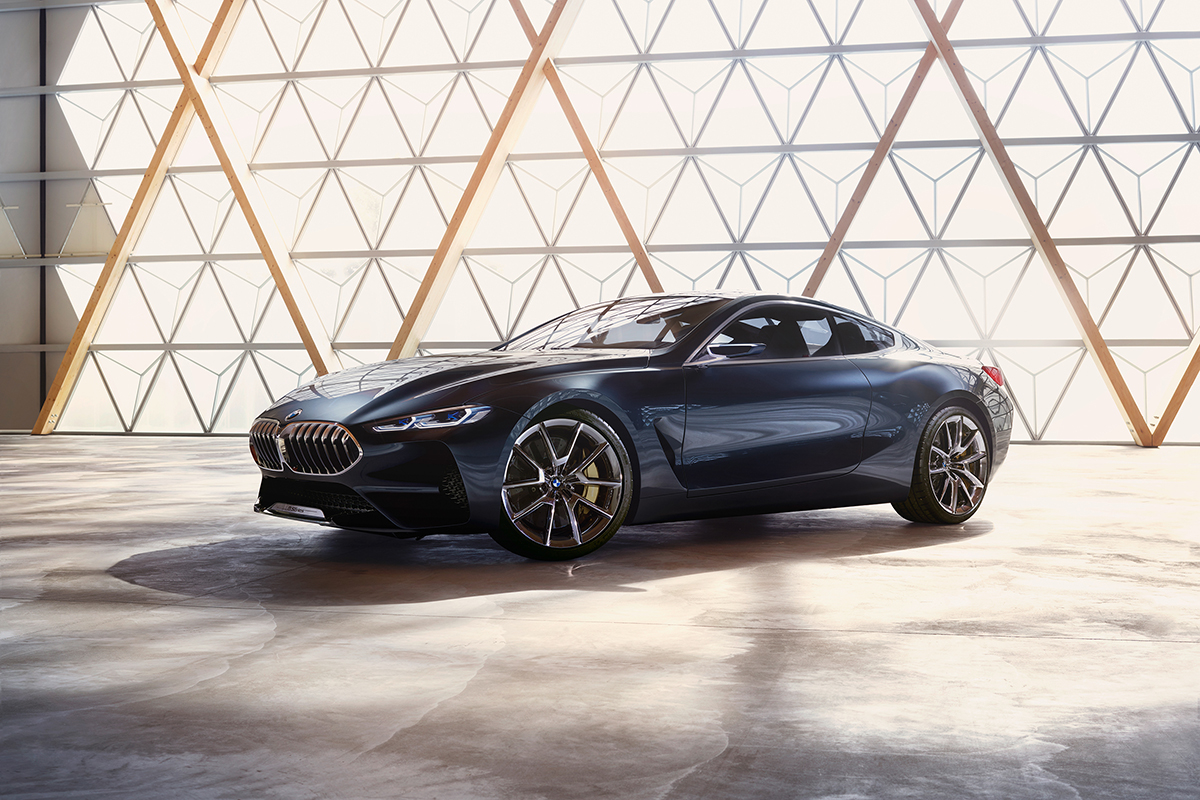 BMW Concept 8 Series Gets Official Unveil at Concorso d'Eleganza Villa d'Este
At this week's Concorso d'Eleganza Villa d'Este, BMW took the covers off their Concept 8 Series and in the process gave us a modern-day BMW coupe concept that won't be too far removed from a forthcoming BMW model that will launch next year. Adrian van Hooydonk, Senior Vice President BMW Group Design, sees the BMW Concept 8 Series is the German automaker's "take on a full-blooded high-end driving machine" that blends both "unadulterated dynamics and modern luxury" in ways only BMW can. At first stare, the BMW Concept 8 Series is unapologetically BMW with many iconic BMW style cues at play. Crisp lines mark out clear surfaces while perfectly sculpting the car's volumes.
This is a big-body touring coupe that commands attention without compromising performance and agility. The large kidney grille up front blends with slimmed down twin headlights and large air intakes, effortlessly evolving BMWs design language along the way. The kidneys are brought together by an unbroken frame to form a single large element, something that harkens back to past BMWs. Walk to the back and you're met with distinct lines that wrap around the flanks and help to shape the rear. The wheel arches are aggressive and fortify the BMW Concept 8 Series' rear-wheel drive capabilities. The rear taillights come in the form of modern, L-shaped blades and grab a ton of attention while emphasizing the wide presence of the car.
Step inside and you get a sports-inspired cabin with luxury detailing and impeccable craftsmanship. The center stack and center console are purposeful executions with fluid integrations from the instrument panel into the doors and beyond. The exclusive sports seats are slim in design and are built on a carbon fiber shell while the steering wheel features hand-polished aluminum and complemented by the red-anodized shift paddles.
Where the BMW 840ci inspired a generation of BMW enthusiasts (like myself), expect the BMW Concept 8 Series and next year's 8 Series to be an inspiration for future car enthusiasts to come.