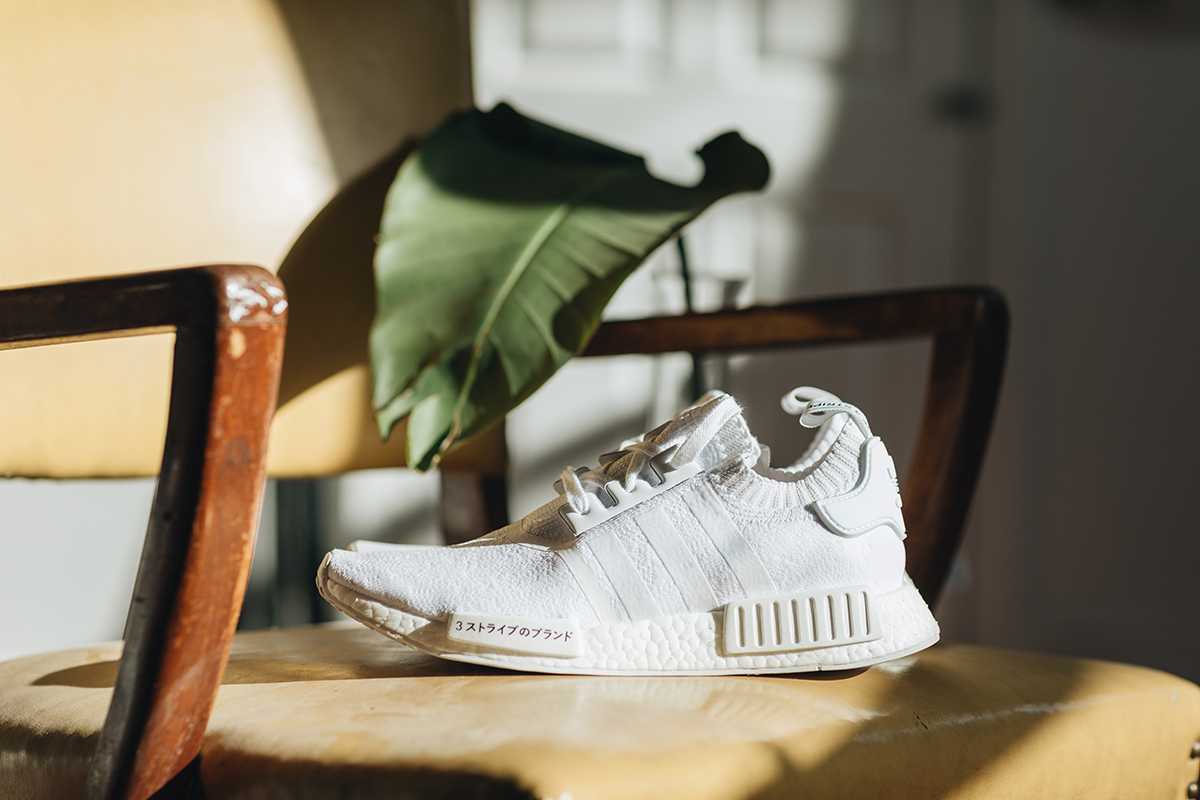 Presented by eBay
When I was in college, I needed to have a few gigs so I worked for this marketing company part-time, valet parked at a high-end restaurant at night so I could drive all the cars I couldn't yet afford, and ultimately became a Power Seller on eBay by flipping a lot of apparel and accessories that I now wish I still had. It helped me afford my retail habits, one of which was a monthly sneaker purchase right back on eBay or through a now-extinct retail store in NYC's Meatpacking District. My shopping habits haven't really gone anywhere, with these all-white adidas "Japan Boost" NMD Primeknits being my latest pickup. It's not the first time the NMD has come out in an all-white Primeknit colorway but it's arguably the best.
The Japanese script on the front of the two midsole plugs gives it just the perfect amount of contrast while the lightweight construction and Boost sole deliver unparalleled comfort and wearability. The heel tab gets some Japanese text as well but it's subtle and provides character to what is a very monochrome sneaker.
Pair them with light-wash jeans and earth-tone tops and jackets and you've got yourself the perfect Fall fit. But getting your hands on a pair of the Japan Boost NMD in all-white won't be easy. I've tracked them down on eBay for less than MSRP so grab them while you still can.