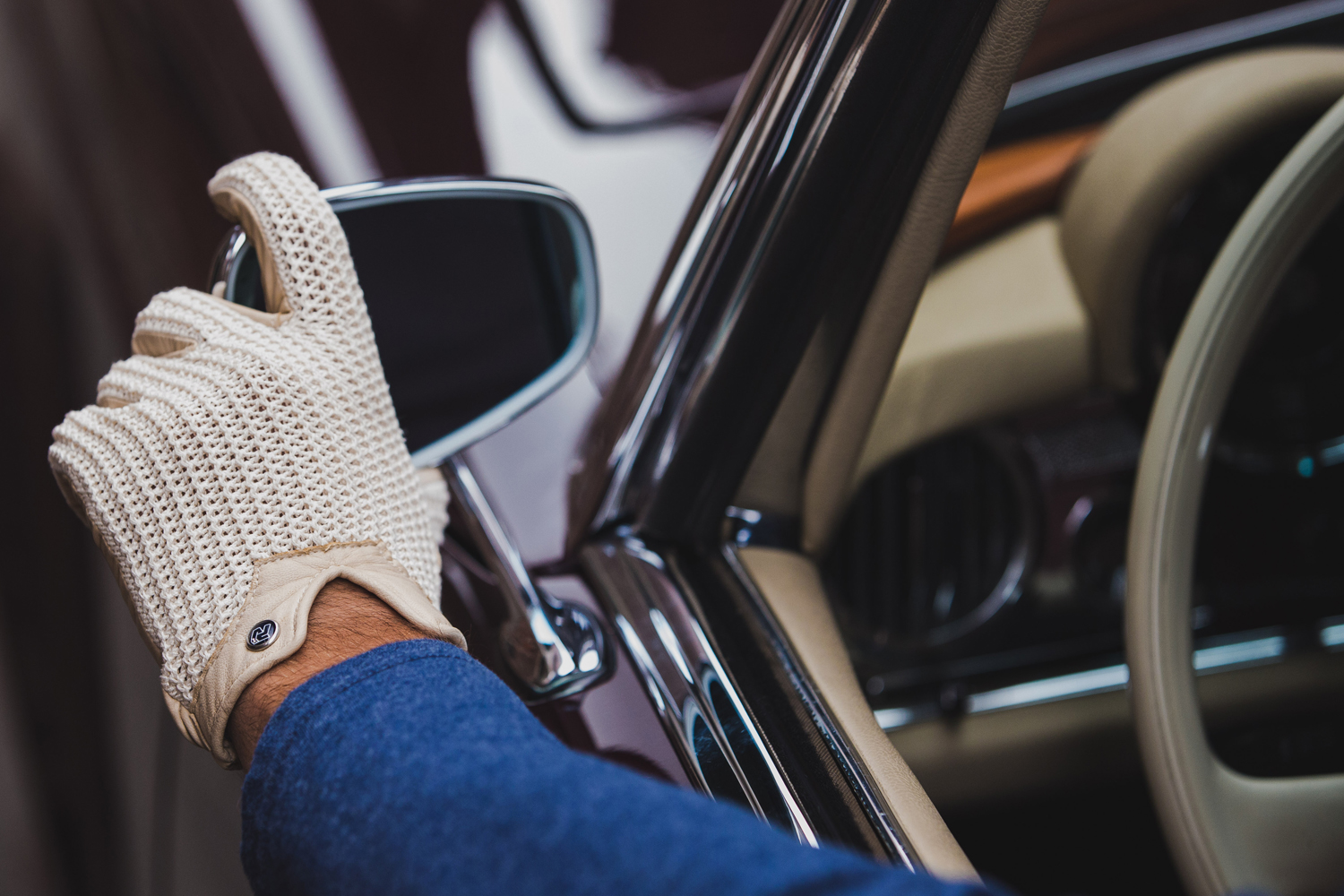 Autodromo Introduces Iconic Stringback Driving Gloves in Navy and Ivory Finishes
New York-based watchmaker Autodromo has done a great job creating lifestyle products that complement their beautiful watches, with their Stringback driving gloves being one of our personal favorites. The vintage appeal is real here as racing drivers in the 1950s and 1960s would rely on stringback driving gloves to protect their palms from wooden steering wheels while keeping their hands cool and dry. Autodromo's authentic interpretation doesn't miss a detail and feature a drum-dyed genuine sheep leather palm area that works effortlessly with the 100% cotton crochet back. The short, split cuff help the watch on your wrist to gain some attention but having worn these gloves myself, I'd say the split also helps to deliver a better fit.
Autodromo's Stringback driving gloves are now back in stock, with two new colors — navy and ivory — making it into the fold as well.