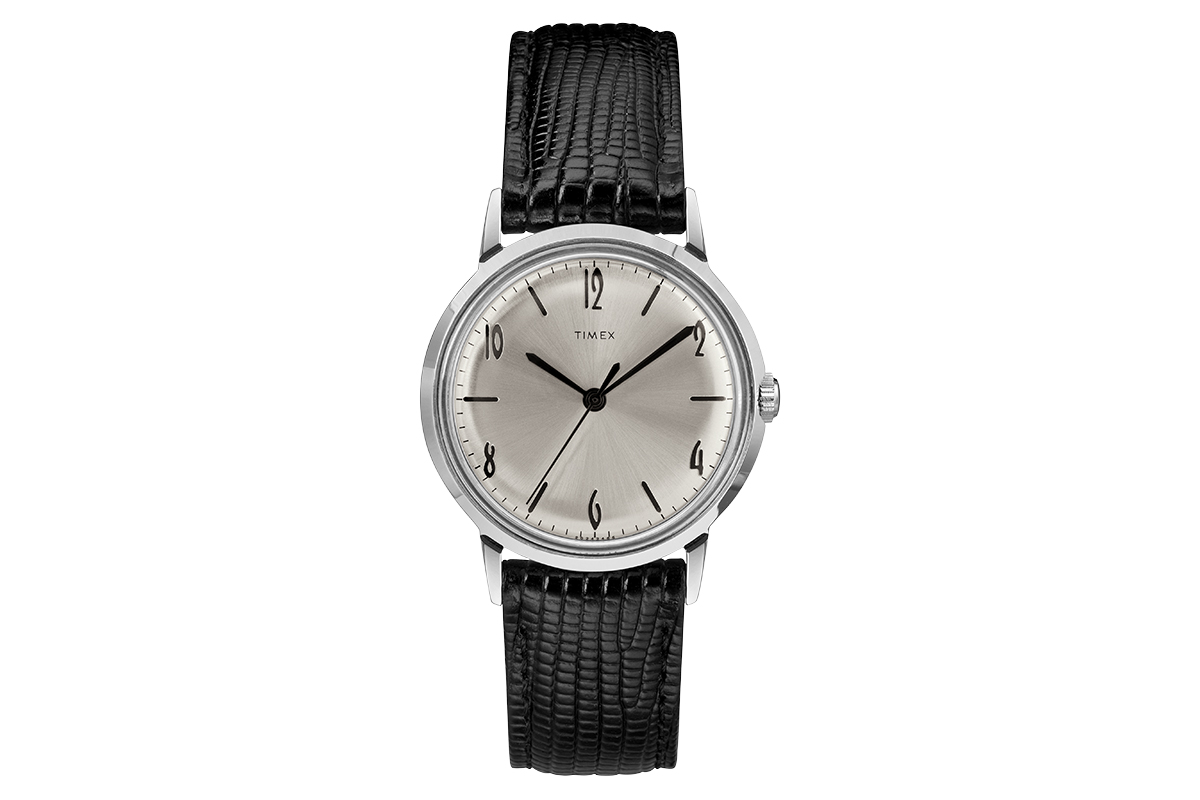 Presented by Timex
If we look back at the last sixty to seventy years, there's just a shortlist of brands or products that have been able to withstand the test of time. To achieve any level of timelessness, you must ensure that every detail is executed with purpose. That is the case with creating a watch that looks just as good on our wrists today as it did back then. With the Marlin, Timex has been able to create a timepiece that's not only timeless but is functional in its purest form.
The Timex Marlin is a 1960s reissue. Back then, they were "waterproof" and normally paired with genuine leather straps. The case would measure about 34mm and the strap would normally be 18mm in width. The dial would have been a sunray brushed silver color and fitted with raised numbers and diamond cut markers. The Timex Marlin was the perfect gentleman's watch for its time.
So, what has changed? Very little, and all for the better. The reissued Timex Marlin still features a hand-wound movement, but this time protected by a stainless steel case and back. The silver sunray dial is here again and, unlike the mid-century original, it no longer states "waterproof," but this new release is rated 30 meters water resistant. The case and strap dimensions are the same as the original. The strap is still genuine leather, this time featuring a Lizard grain pattern.
All technical details aside, is this the watch you should be wearing to your next dinner party? To answer that, you must consider what makes a great watch. The best ones tend to be simple yet elegant with an understated design that complements your outfit with ease. They tend to be slimmer in design and wrap effortlessly around your wrist, only making an appearance ever so slightly under your suit jacket and crisp white button down. Many people say the design must be 'clean' and though that's really tough to define, we say the Timex Marlin is as clean as it gets.
See more Timex Marlin details in the gallery of images above and look for it for a limited time at Timex.com and select retailers.