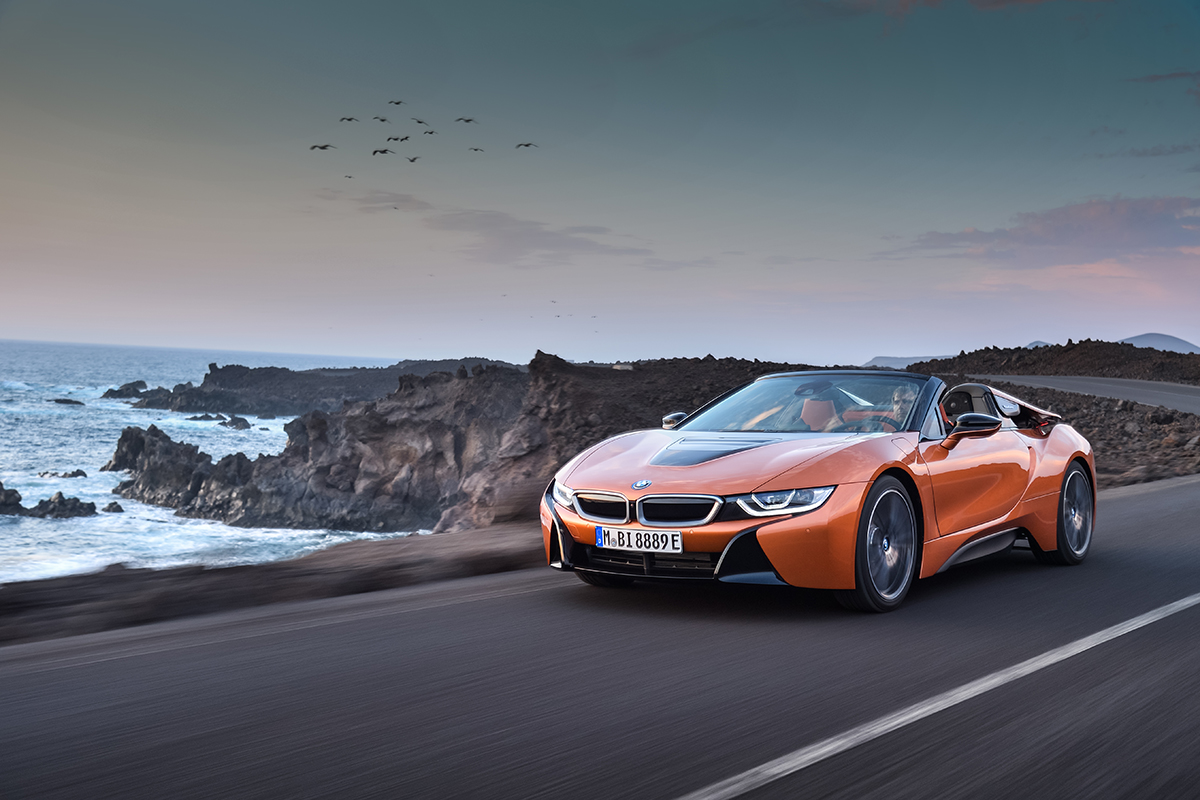 The 2019 BMW i8 was showcased at the LA Auto Show this week and with it came the first-ever i8 Roadster, a two-seater beauty that's fitted with a fully-electric convertible top. The contrasting soft top takes just 16 seconds to open before tucking away to where the rear seats on the coupe variant would be. The latest i8 also gets optimized BMW eDrive tech that increases total output to 369 hp, a 12 hp bump from last year. This comes thanks to a refined high-voltage battery with increased capacity and range, with up to 18 miles coming in purely electric driving. Early numbers show a 0 to 60 mph time of 4.4-second time for the i8 Roadster and 4.2 seconds for the Coupe. The innovation doesn't stop with the zero CO2 emissions of the i8 as some of the new components we're seeing, such as the aluminum elements connecting the roof mechanism with the body, are produced with in a new 3D printing process.
There's a lot to appreciate about the i8 Roadster, including the fact that it actually has a decent amount of storage space between the 4.7 cubic feet in the rear and another 3.5 cubic feet of additional space between the roof box and the seats, thanks to the way the fabric soft-top closes up into a perpendicular position in the back. The rear window's independent of the roof so you can put it up or down to adjust airflow. And then there's the actual cabin space. Lift the doors, hop in and you're met with a refined interior that blends the latest technology BMW has to offer with luxury detailing and an ample amount of carbon fiber which we're not complaining one bit about.
Check out the BMW i8 Roadster in the gallery above and look for it at showrooms come 2018.