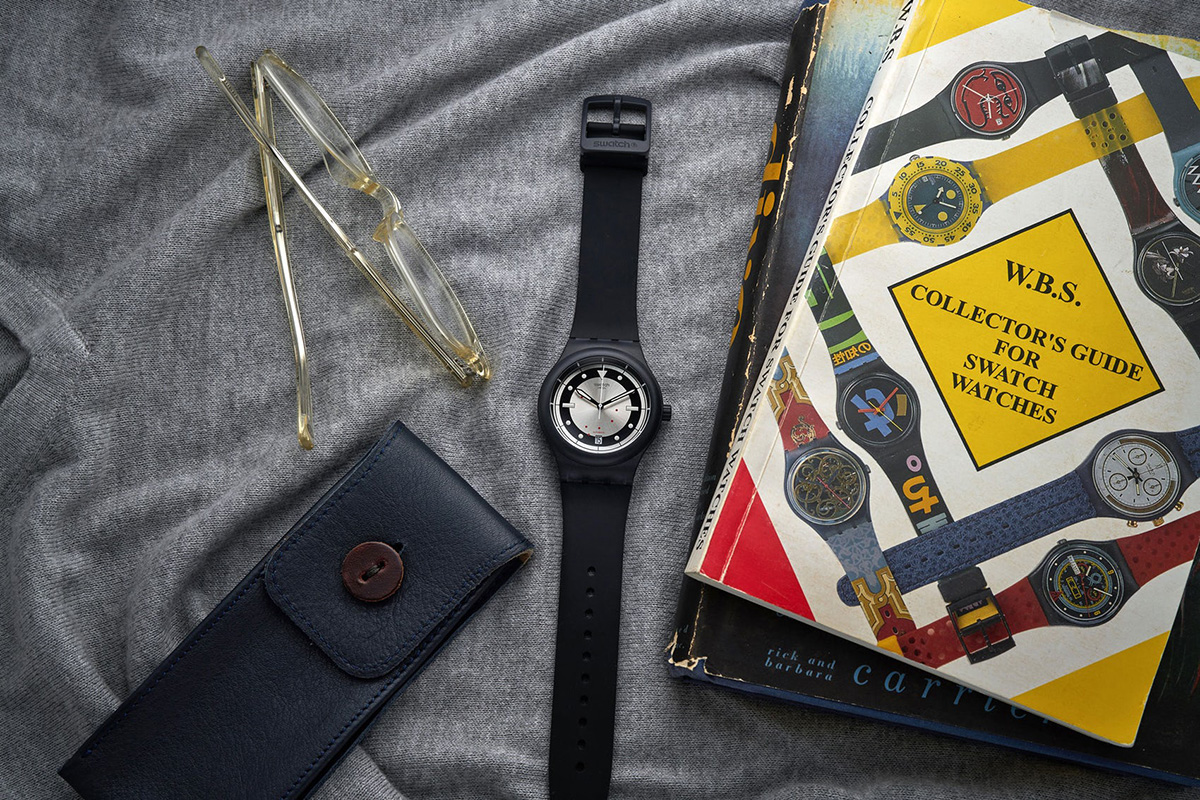 The Swatch Sistem51 HODINKEE Vintage 84 Blends Mechanical Function and Modern Quirk, Just In Time For The Holidays
When Swatch introduced their Sistem51 at Baselworld 2013, it was met with a ton of praise and immediately became a bridge between the hardcore hologists and casual watch lovers that like the piece on their wrist to have some personality. The Sistem51 has just the right amount of it but the automotive movement of the Sistem51 contained just 51 parts, held together by a single central screw, and assembled entirely by machines. And now, we're looking at a beautiful iteration — the Swatch Sistem51 HODINKEE Vintage 84 — which blends this modern marvel with inspiration pulled from a 1984 Swatch timepiece.
Detailing is immense here as HODINKEE and Swatch have gone with a translucent black plastic case that's 42mm in diameter and 14mm thick. The shell takes on different tones in different lighting conditions so it can go from an almost warm grey tone to blue or purple. It's fitted to a classic black silicone rubber, helping to create something that's lightweight and comfortable. If you're looking for a great everyday watch that's still able to stir up conversation, this is it.
The dial comes in a brushed aluminum, a first for the Sistem51 while its signature's six red dots that correspond to the position of the jewels in the movement underneath are present here as well. If you want to se the caliber at work, just flip the watch over to peek through the transparent caseback. The entire movement is printed with a black and white pattern that shifts as the winding rotor spins, charging up the 90-hour power reserve.
The Swatch Sistem51 HODINKEE Vintage 84 is available now for pre-order in the HODINKEE Shop and will be begin delivering on December 12th, right in time for the Holidays. Each comes packaged in a plastic display box with a co-branded HODINKEE and Swatch slip cover.
Check out the Swatch Sistem51 HODINKEE Vintage 84 in the gallery up top and head to the HODINKEE Shop to pre-order yours today for just $150.