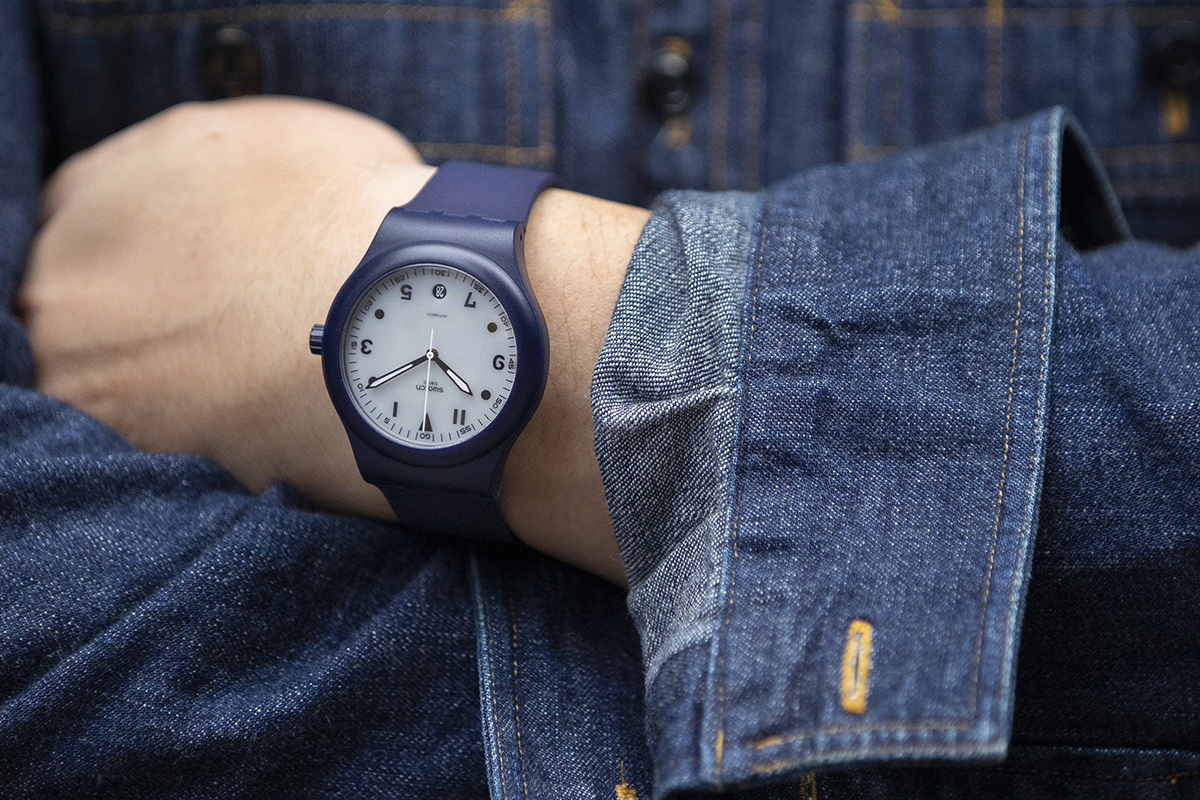 In continuation of its 10-year anniversary celebration, HODINKEE has partnered with Swatch once again, this time for the Sistem51 Blue Edition for HODINKEE. This 2nd Edition builds on the original from two years ago which blended mechanical function with just the right amount of quirk. The Sistem51 Blue Edition gets more playful while paying homage to the classic Swatch watches from the 1980s and 90s. Here we get a contemporary rework that's housed in a navy blue plastic case that's 42mm in diameter and 14mm thick. Expect it to show a range of hues in different light, ranging from a rich purple to a midnight blue. The silicone rubber strap is navy blue and works well to create a lightweight and comfortable timepiece.
Inside is the Sistem51 movement – the world's first mechanical movement assembled entirely by machine and comprised of 51 components, all of which are anchored by a single screw. The transparent caseback lets you peek through to the caliber. The playful nature can be seen here also as the entire movement is printed with a dizzying navy, red, and white pattern that shifts as the
winding rotor spins, charging up the 90-hour power reserve.
The Sistem51 Blue Edition for HODINKEE is available now through the HODINKEE Shop, Swatch.com and at the Swatch Times Square Store in New York City.