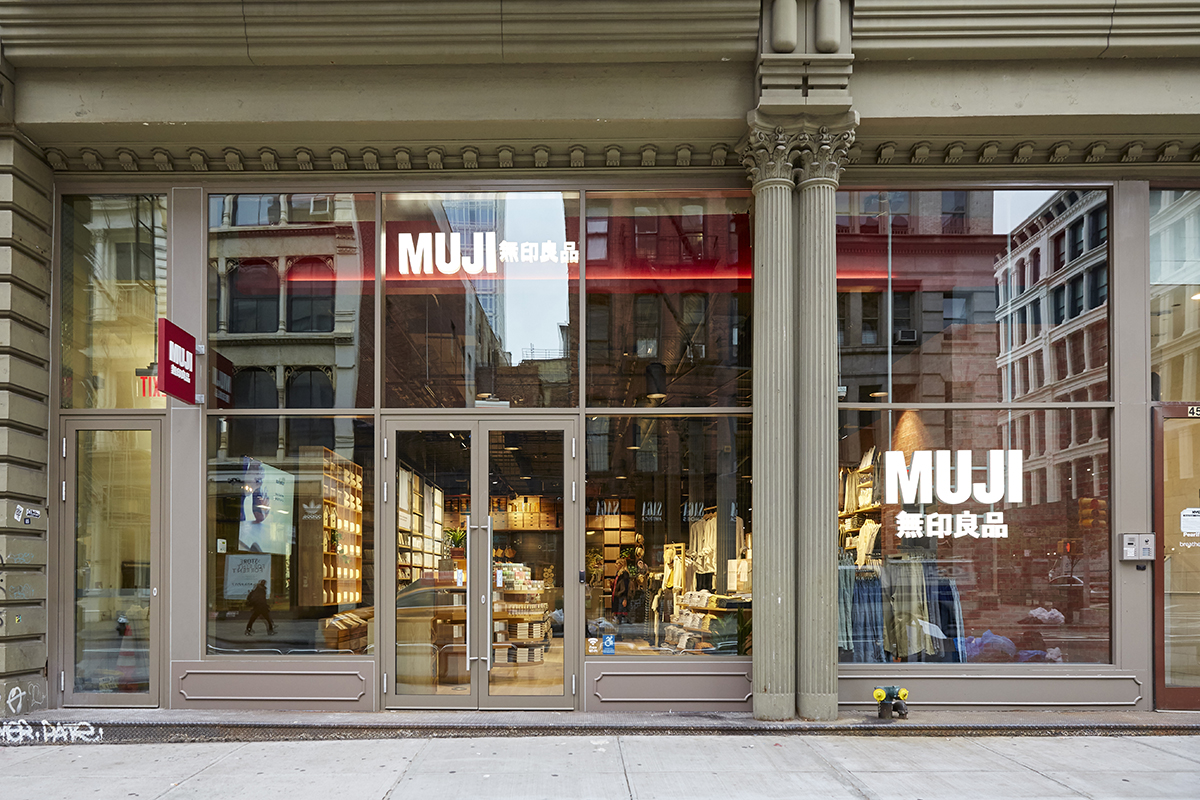 MUJI SoHo Store Gets A Reboot, Just in Time for Brand's 10 Year US Anniversary
Ten years ago, MUJI entered the US market by opening a flagship store in the heart of New York's SoHo district. After being closed for a little while as it went through a renovation, that same store will reopen to the public tomorrow and help celebrate the brand's 10-year anniversary in the US. The Japanese lifestyle retailer has had a tremendous run and it continues to real success story with loyal fans in this city and beyond. The doors will be open to an expanded 7,000+ square feet of retail space across two floors and offer nearly double the selection of MUJI products. There will also be a SoHo-exclusive essential oil duo while the brand's popular embroidery service station will also make its way into the shop.
A unique floor-to-ceiling shelf installation displaying vignettes of MUJI products will be featured in the shop while a location-specific MUJI My Bag tote will be available exclusively as a giveaway during the first three days of the store opening. Everything we've come to expect and love from MUJI will be available here. Items ranging from apparel to tableware to furniture and more, this is everything a flagship store should be.
Step inside the redesigned MUJI SoHo store tomorrow morning but you can check out the visuals in the gallery up top for now.