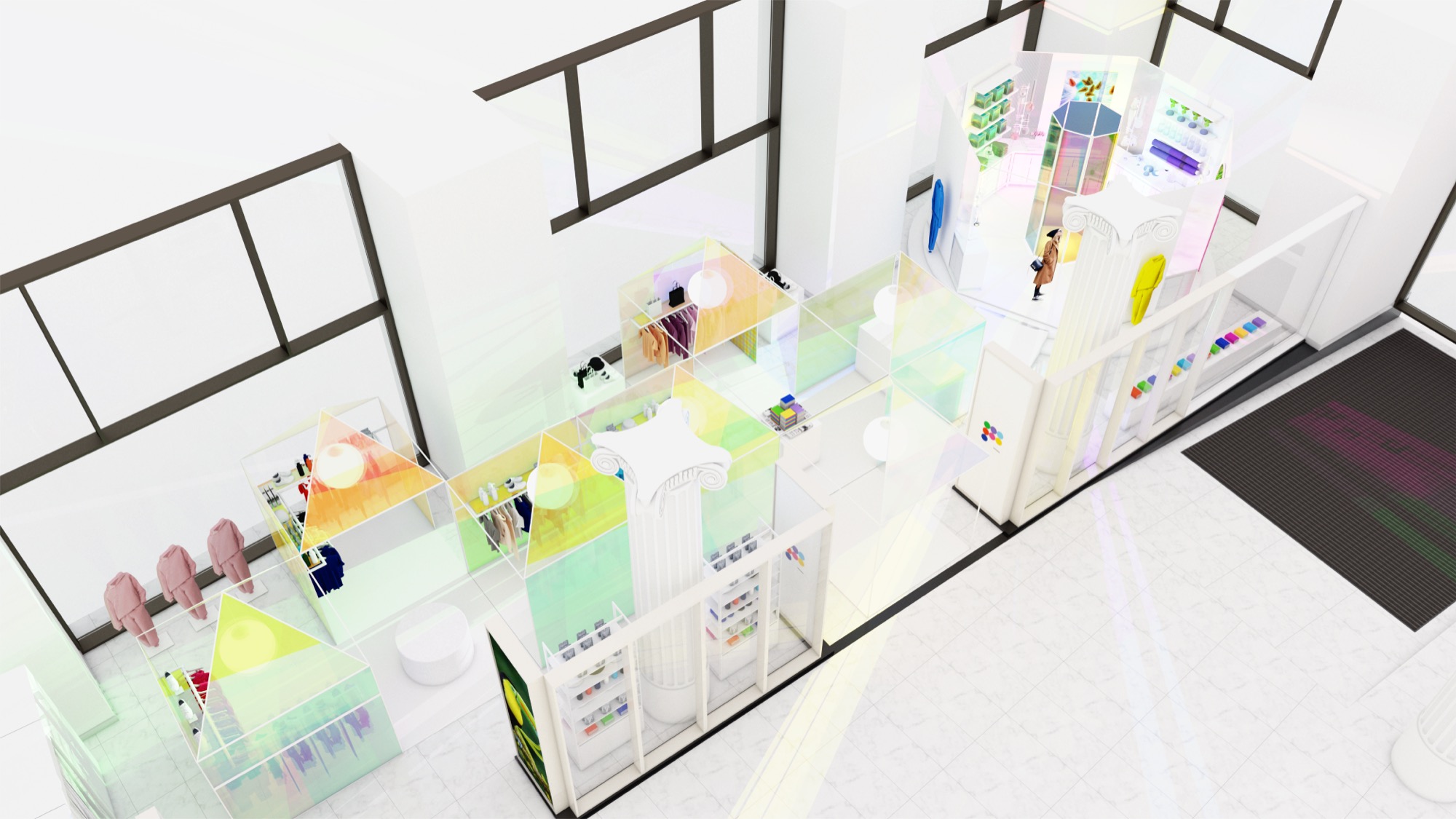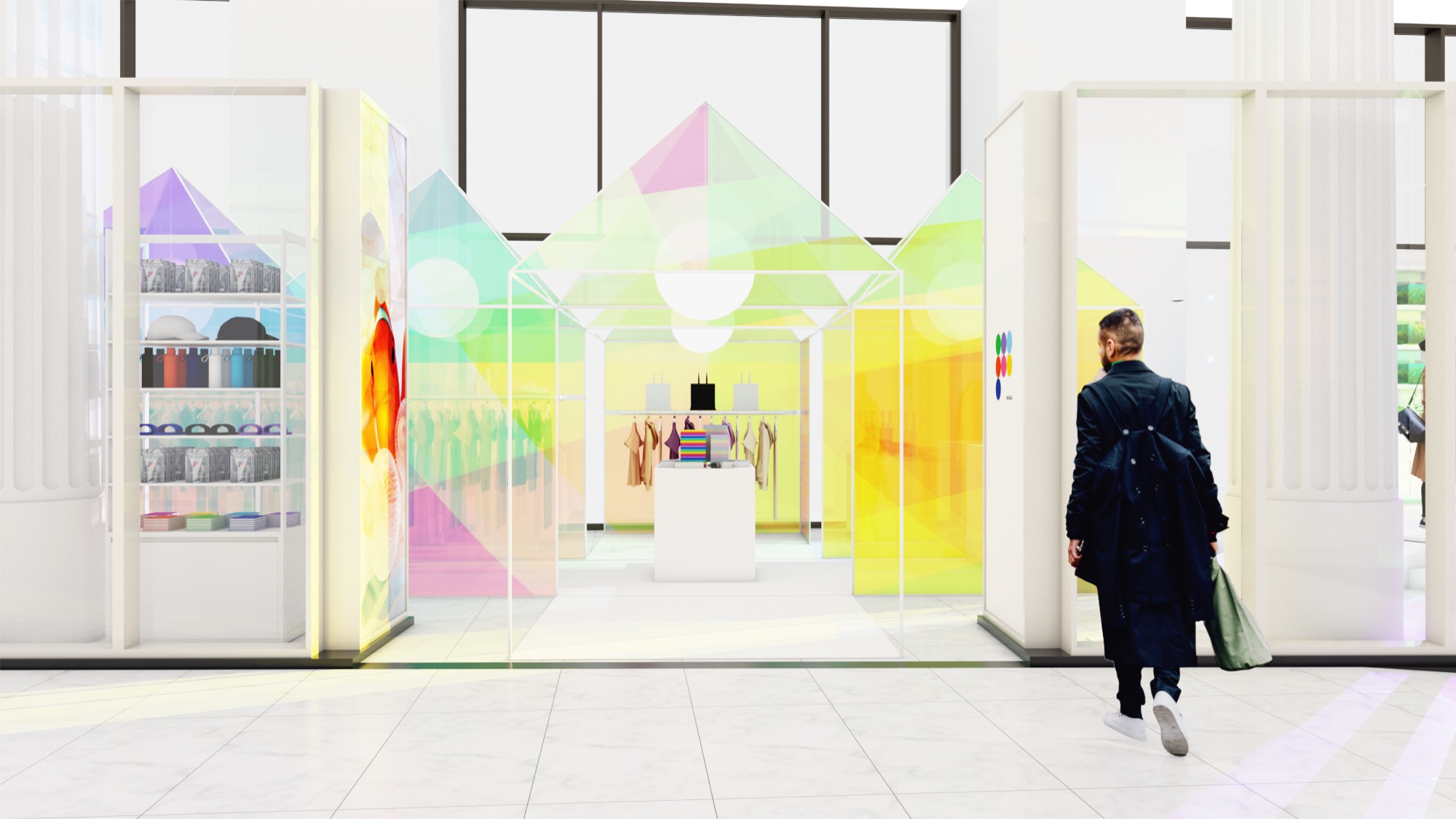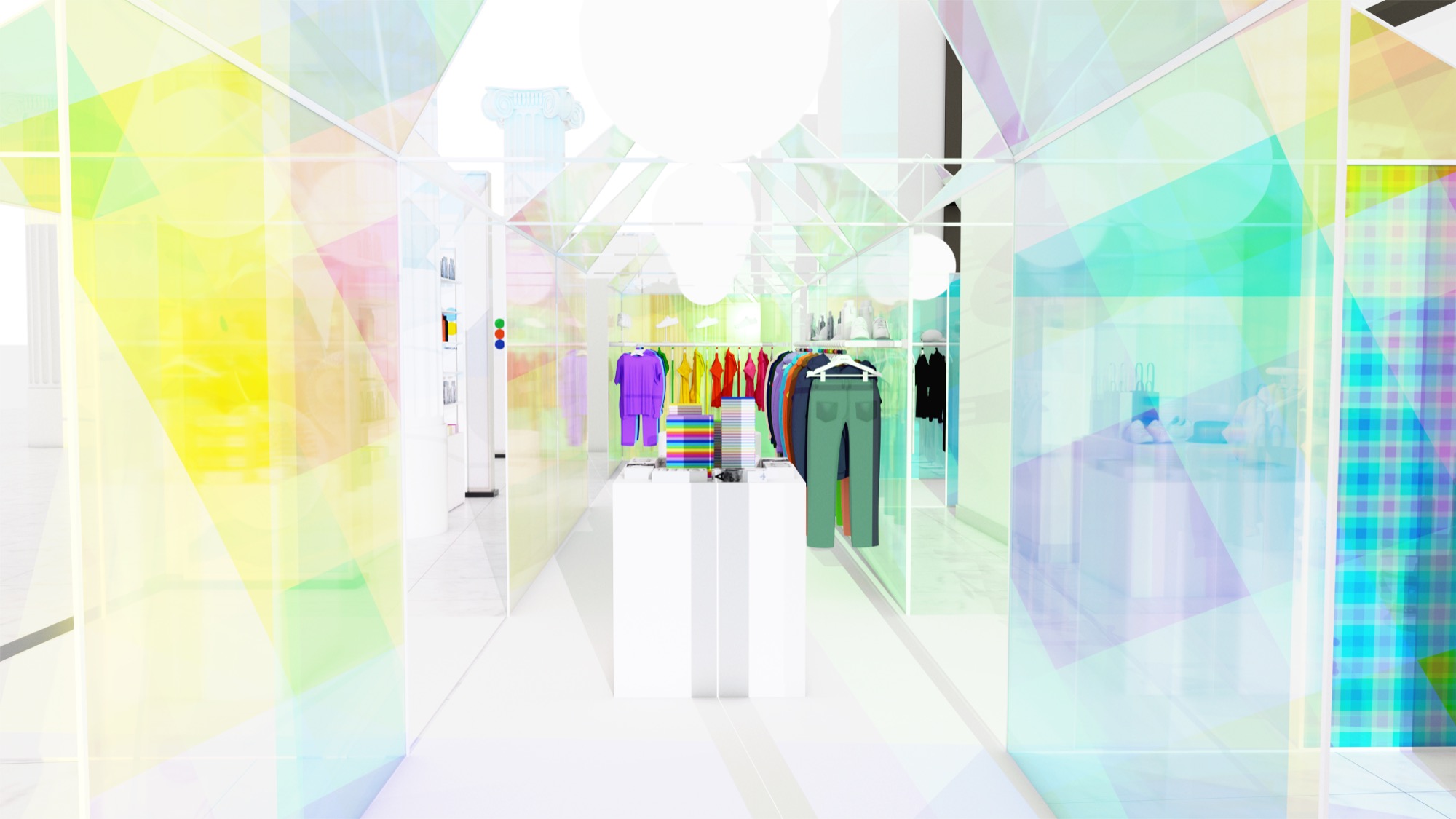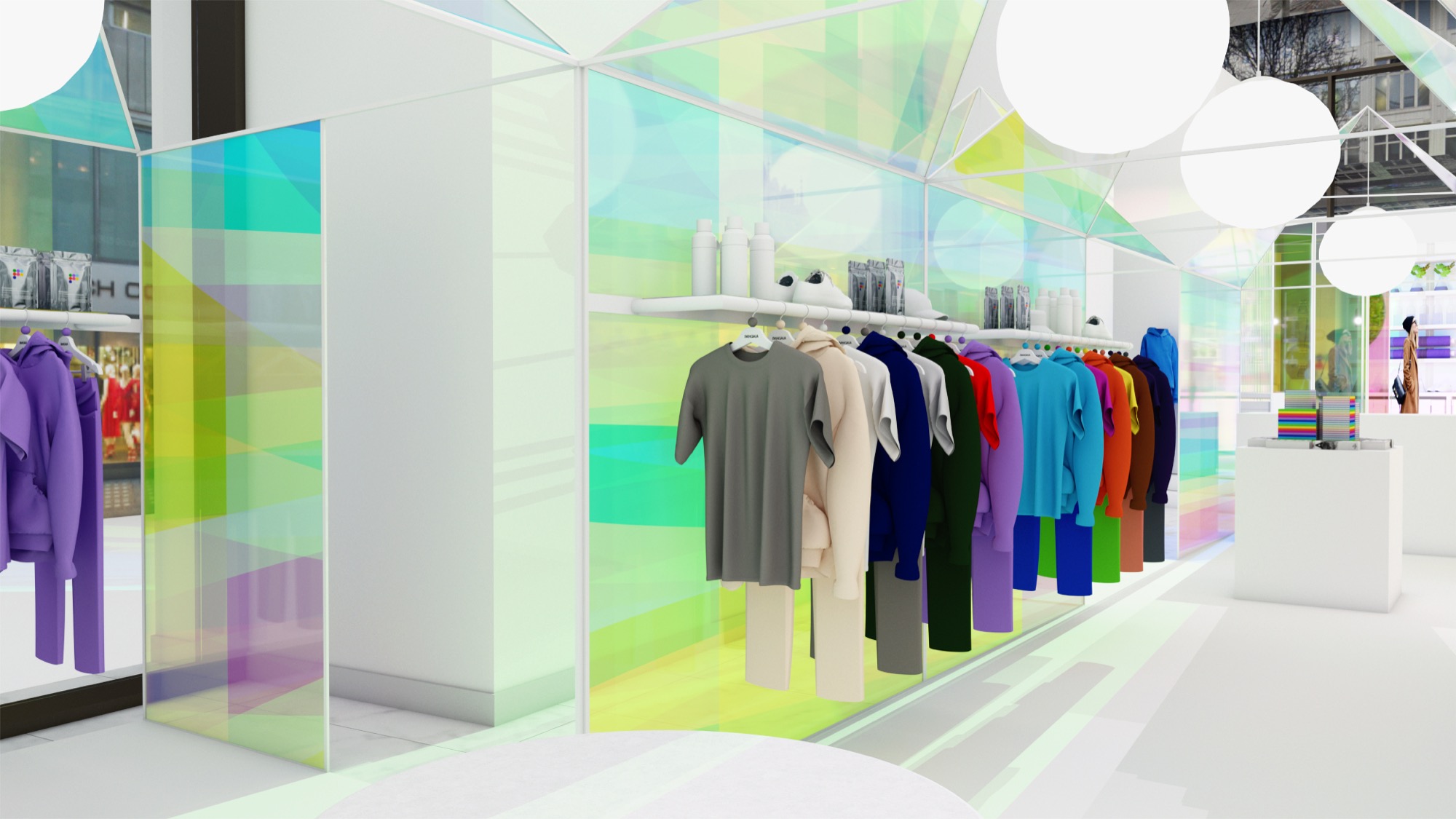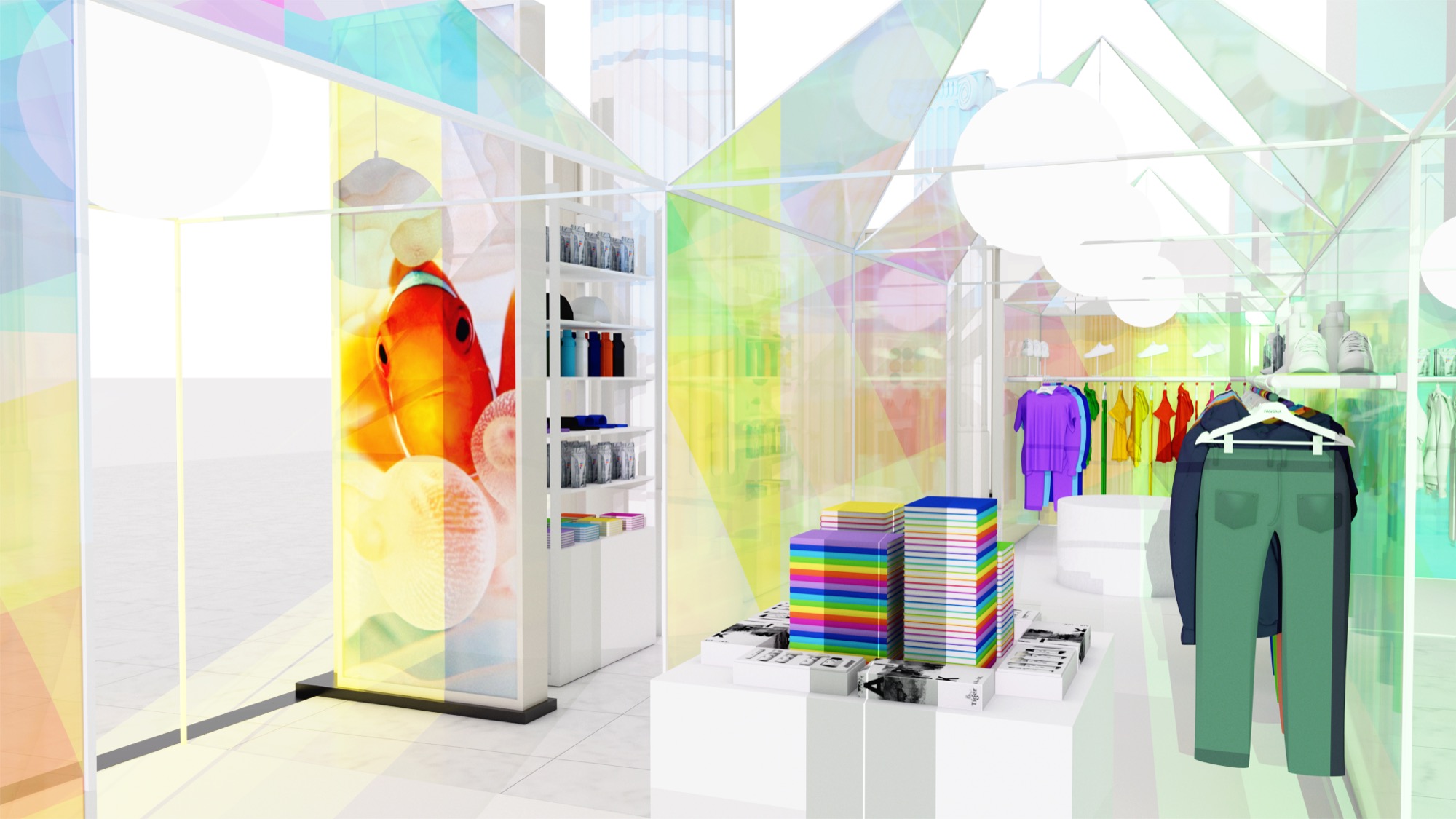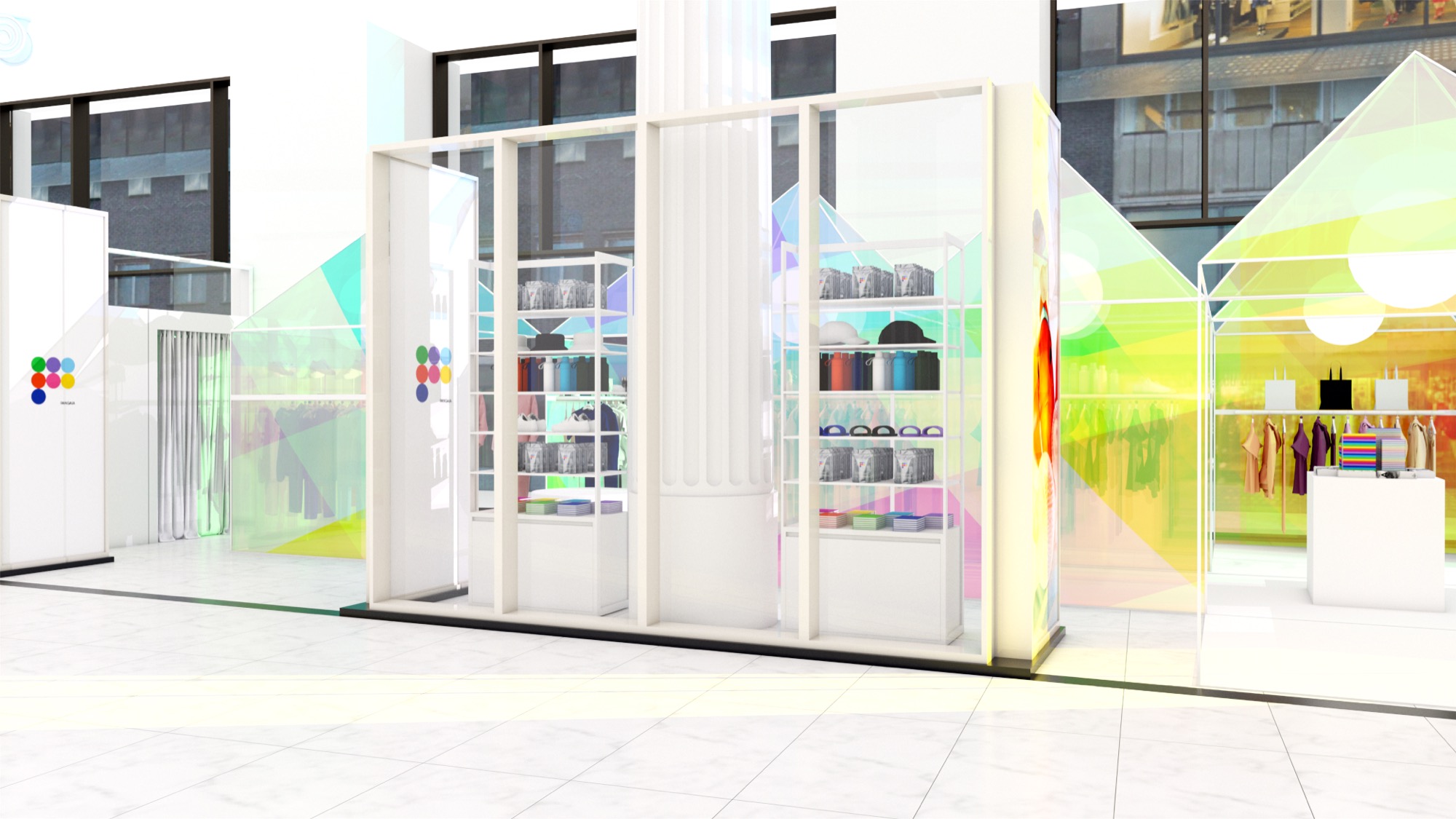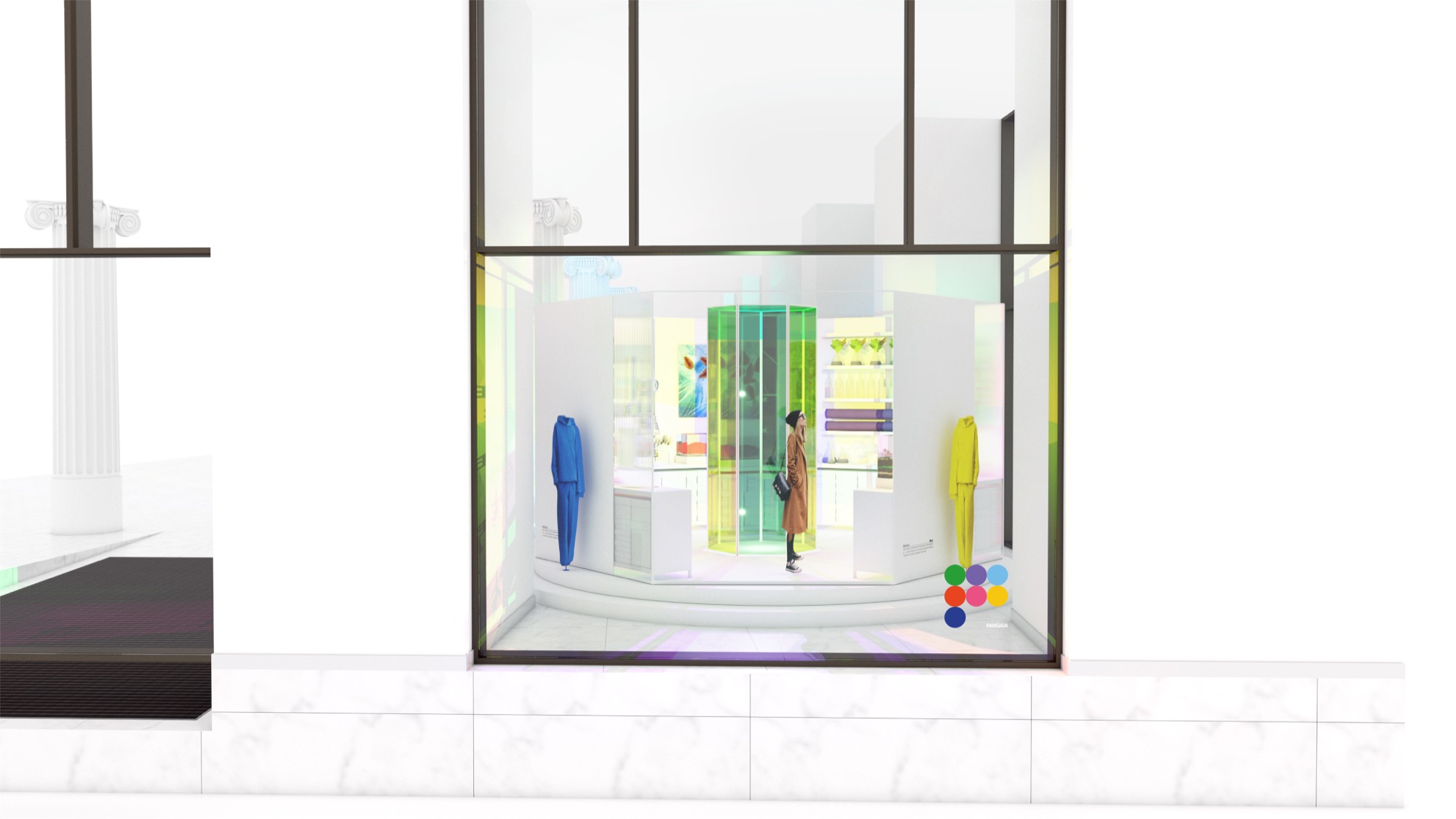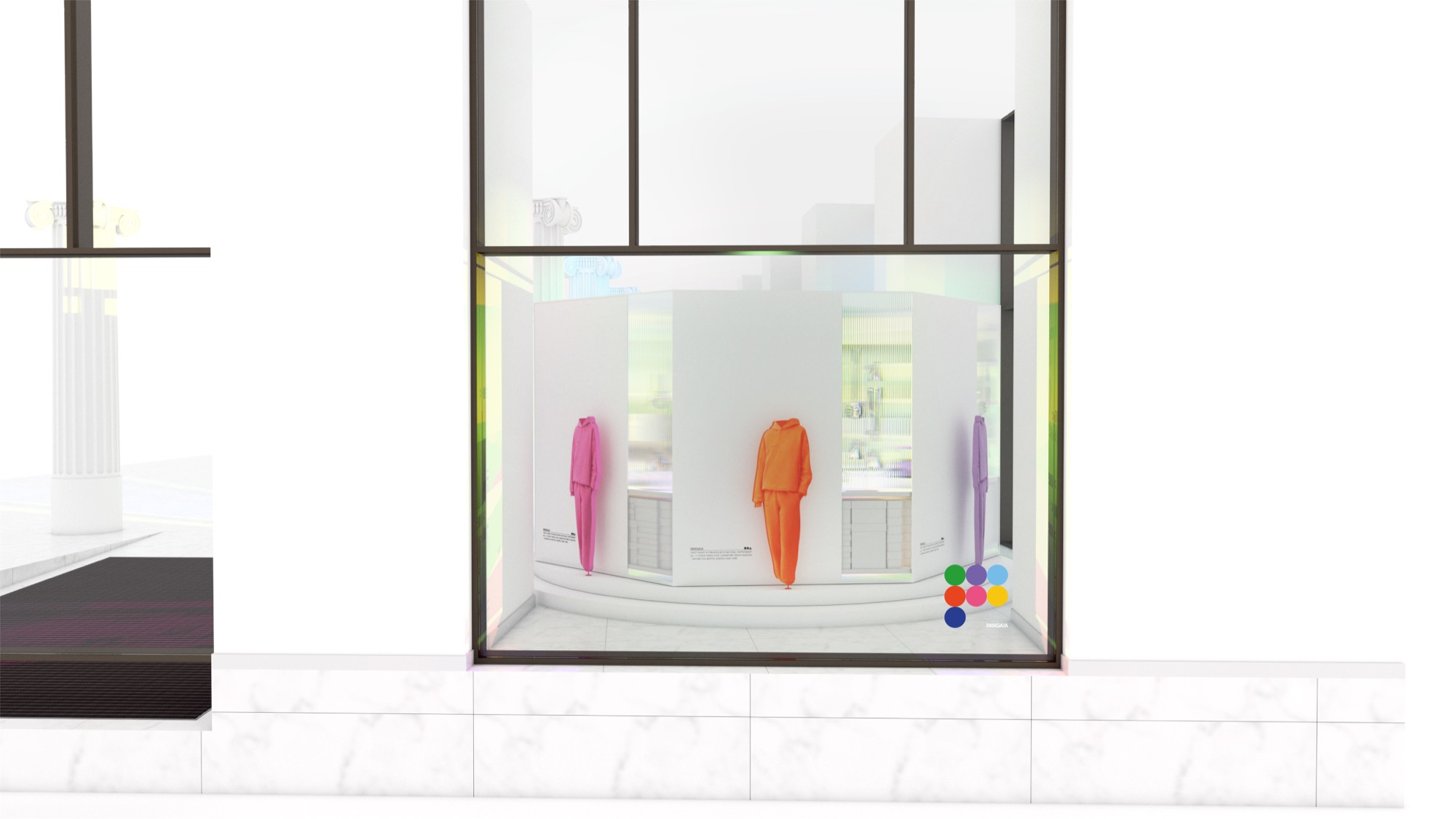 PANGAIA has taken over the Selfridges Corner Shop inside the iconic London retailer, marking the first time the brand's ever had a physical outpost. With a commitment to their "high-tech naturalism" materials philosophy, the traveling pop-up utilizes a re-usable framework while letting customers interact with the PANGAIA experience either through virtual appointments now or by visiting the pop-up in line starting April 12th.
Step inside the PANGAIA experience and you're met with an industrial heptagon turntable structure which transports guests on a journey of discovery. With the brand's focus on the number seven in mind, pop-up guests will see the seven colors of the rainbow and move in a circular route around the inner seven chambers. The immersive experience is an ever-changing giant prism of light while also coming across miniature prism-like glass houses through the space.
With PANGAIA's conscious design ethos in mind, the installation is made to be reusable and built from recyclable materials, with the freestanding structures flat packing down for easy shipping and storage. The pop-up is aligned with Selfridges year-long creative theme of Good Nature which explores the intersection between nature and culture and runs until May 5th.
PANGAIA's also worked with Selfridges to release a range of products that speak to the brand's "high-tech naturalism" ethos and innovation through science. You can find them throughout the space, with each sparking dialogue and action to become part of the purpose for which the PANGAIA brand was born. New products will land each week with surprise introductions such as PANGAIA chocolate, notebooks and a special partnership with Ocean Bottle.