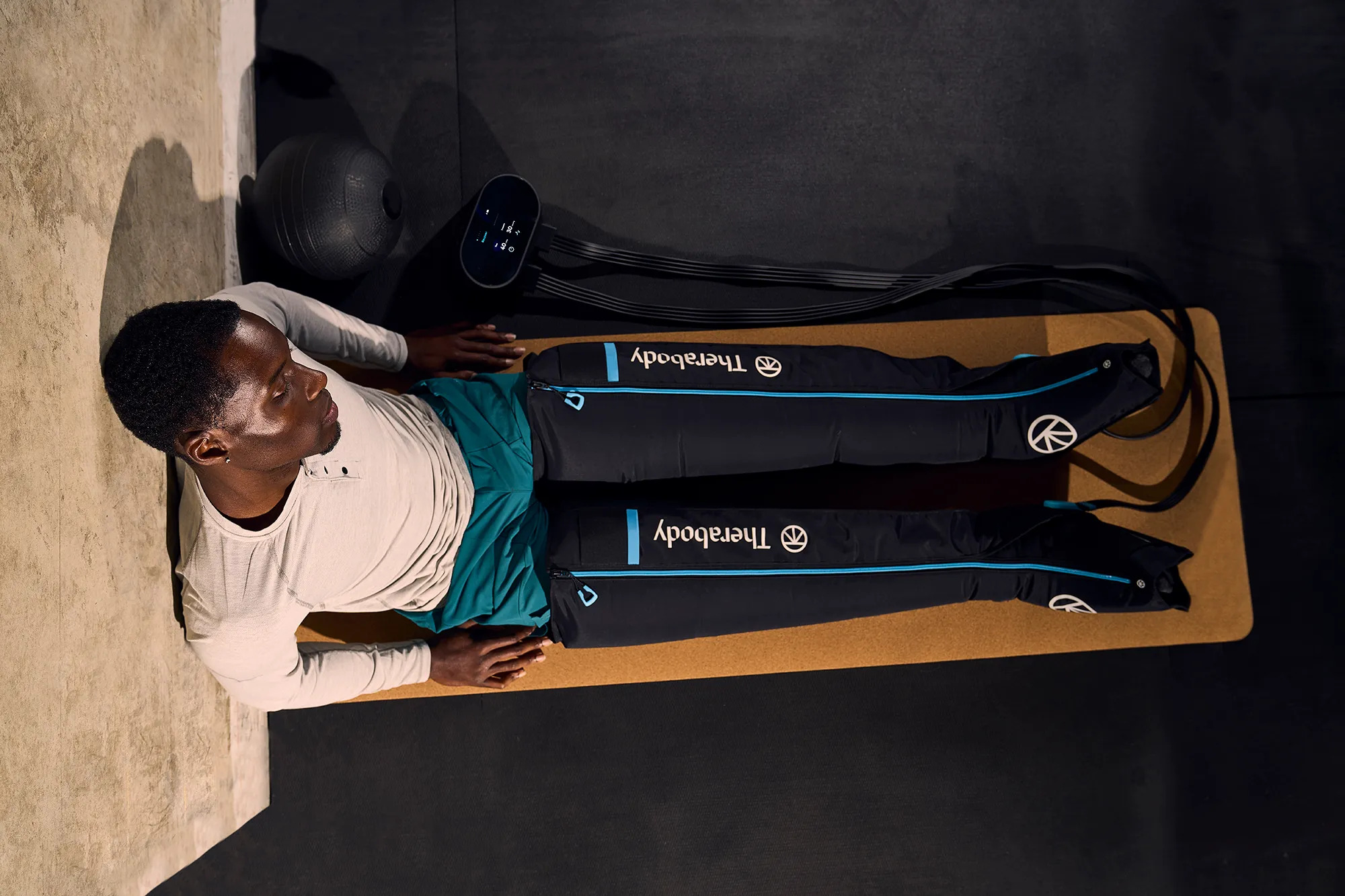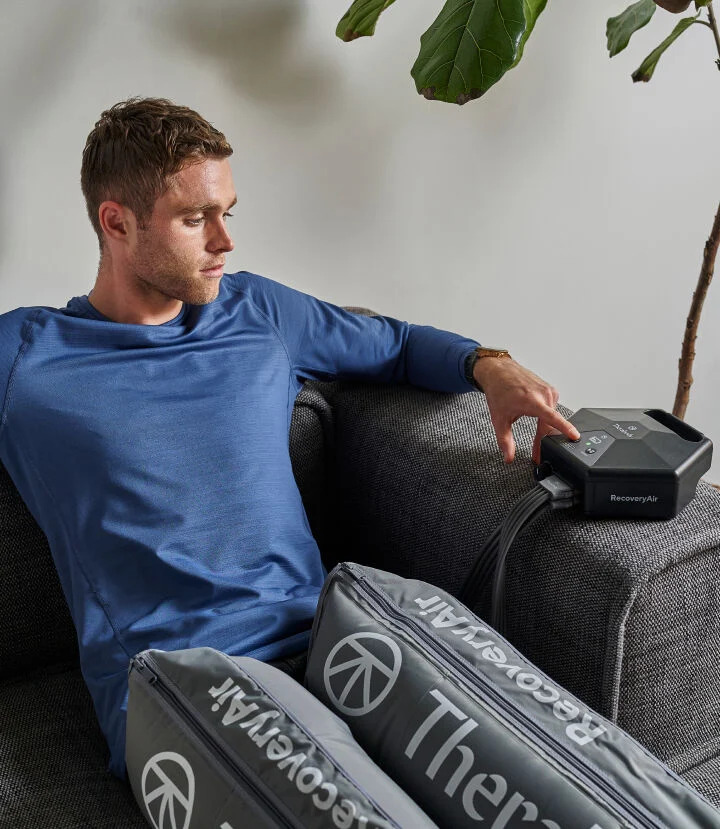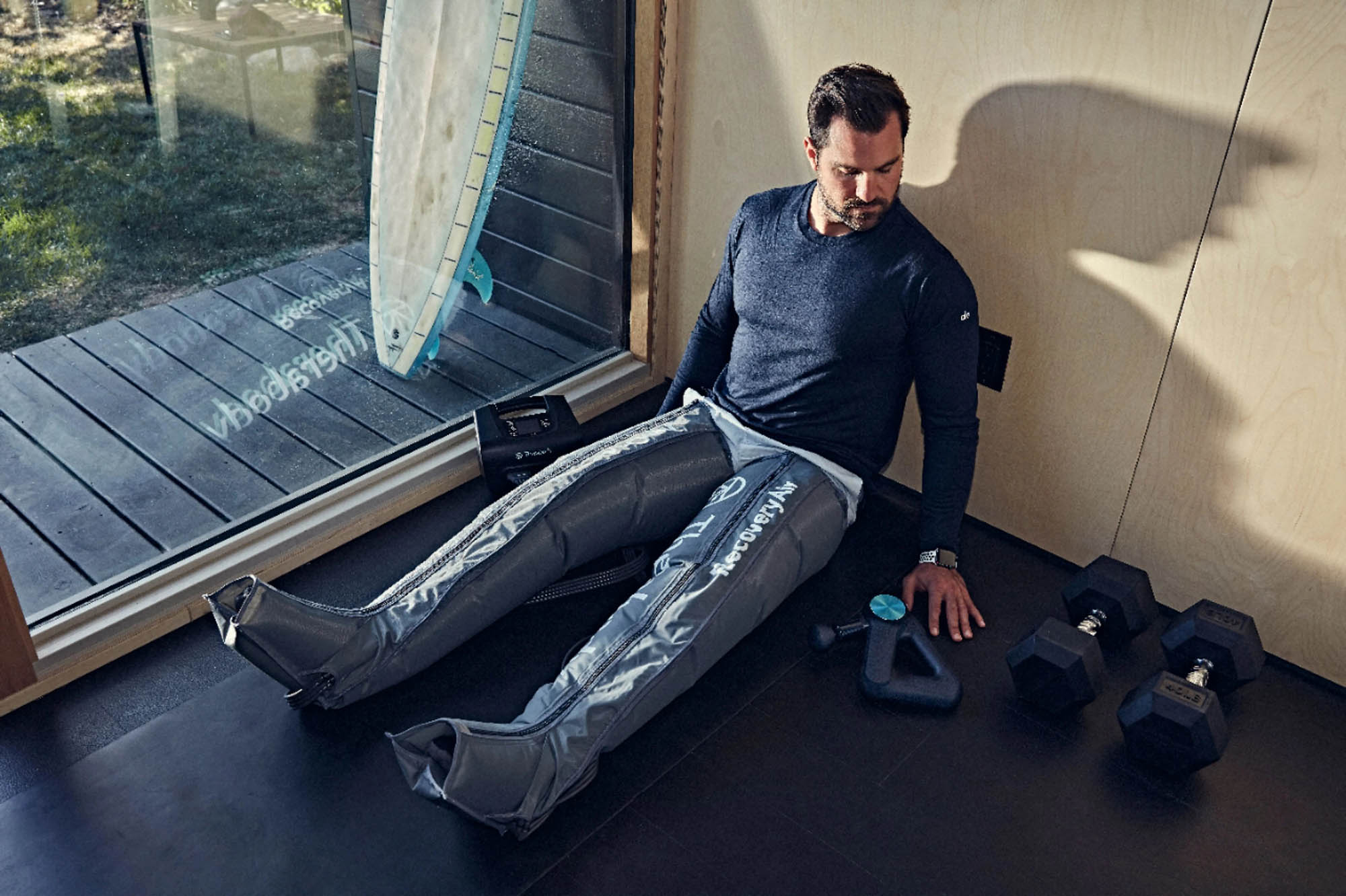 Therabody, the makers of the Theragun massage gun, has recently entered the compression boot market with its RecoveryAir pneumatic compression boots. Contrary to common plug-and-play operations, users may manually adjust the time and intensity with its TruGrade Technology, providing options for precise pressure control or increased circulation in hurting areas.
The sleek design with fully integrated internal pumps removes the need for external pumps and plug-ins, making it easy to fold and ready to bring on the go. It utilizes the FastFlush Technology to fully inflate or deflate the boots in 60 seconds, which is two to three times faster than other brands. This leads to more cycles per session and faster recovery.
RecoveryAir has an internal chamber design with a seamless interior that prevents any moisture and bacteria from being trapped. These boots are also available in small, medium, and large sizes – ideal for folks with limbs that don't fit into a one-size-fits-all style.
Kellen Scantlebury, a doctor of physical therapy, certified strength and conditioning coach, and the owner of Fit Club NY in NYC, says "The main goals [of compression boots] are to improve circulation and blood flow into legs or upper extremities by bringing oxygen-rich blood into the area. It helps reduce the amount of lactic acid present and flush that out." The Journal of Applied Physiology found that the boots potentially contribute to changes in exercise performance and recovery.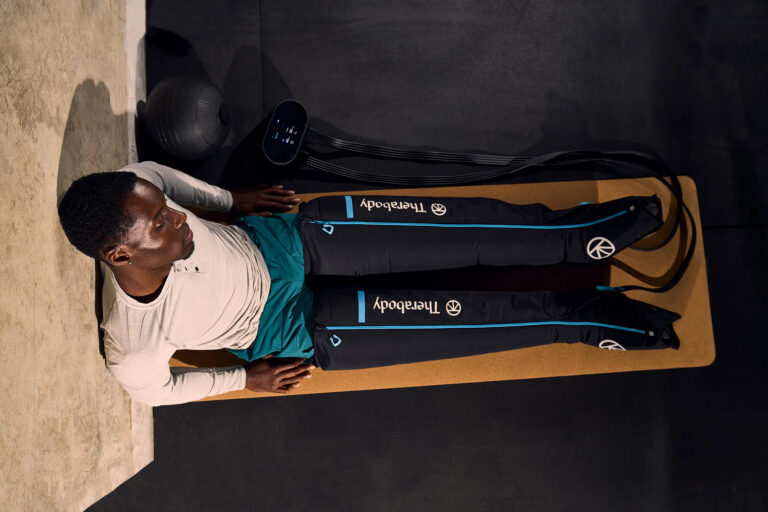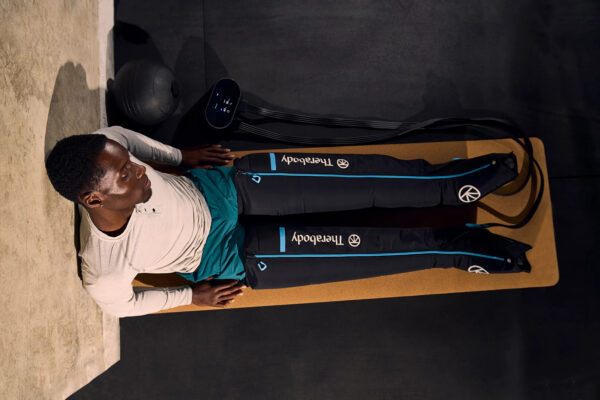 Contrary to the belief that compression boots can only be used for workout recovery, they can also be utilized for physical therapy. Compression therapy allows the body to increase blood flow to certain areas for quicker recovery and reduced soreness. It helps with delayed onset muscle soreness. The boots provide relief for people with swelling or ulcers, as well as those who travel often and sit or stand for prolonged periods.
Therabody RecoveryAir systems start at $699. Available through Therabody.com.