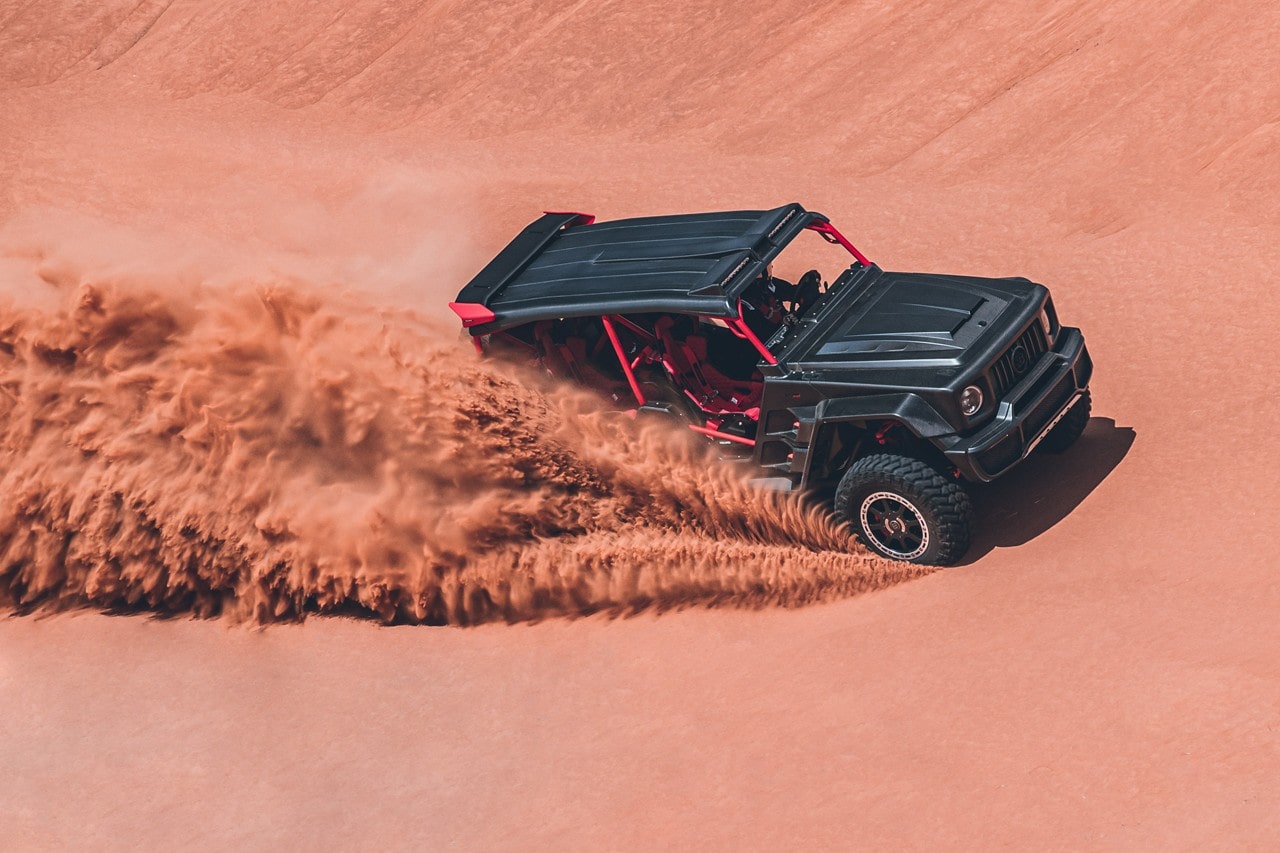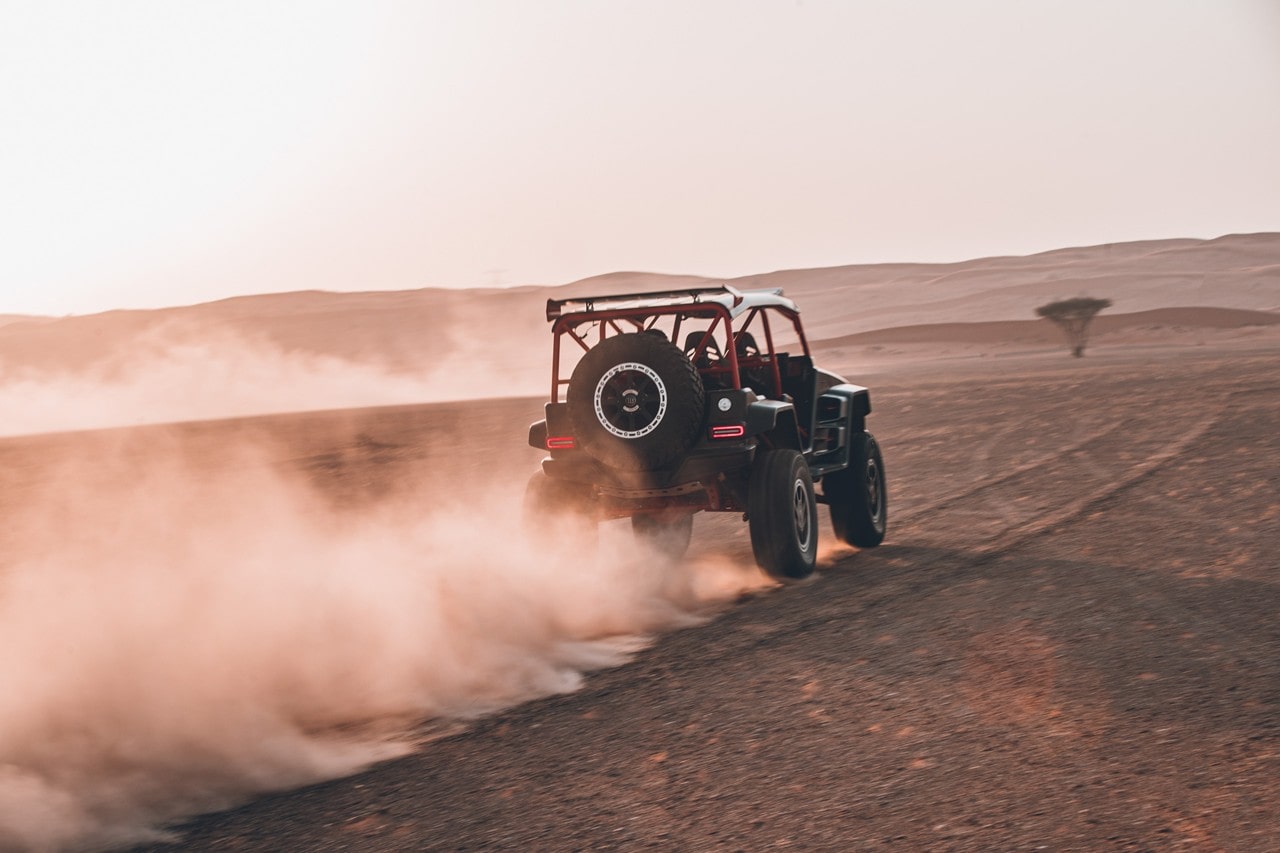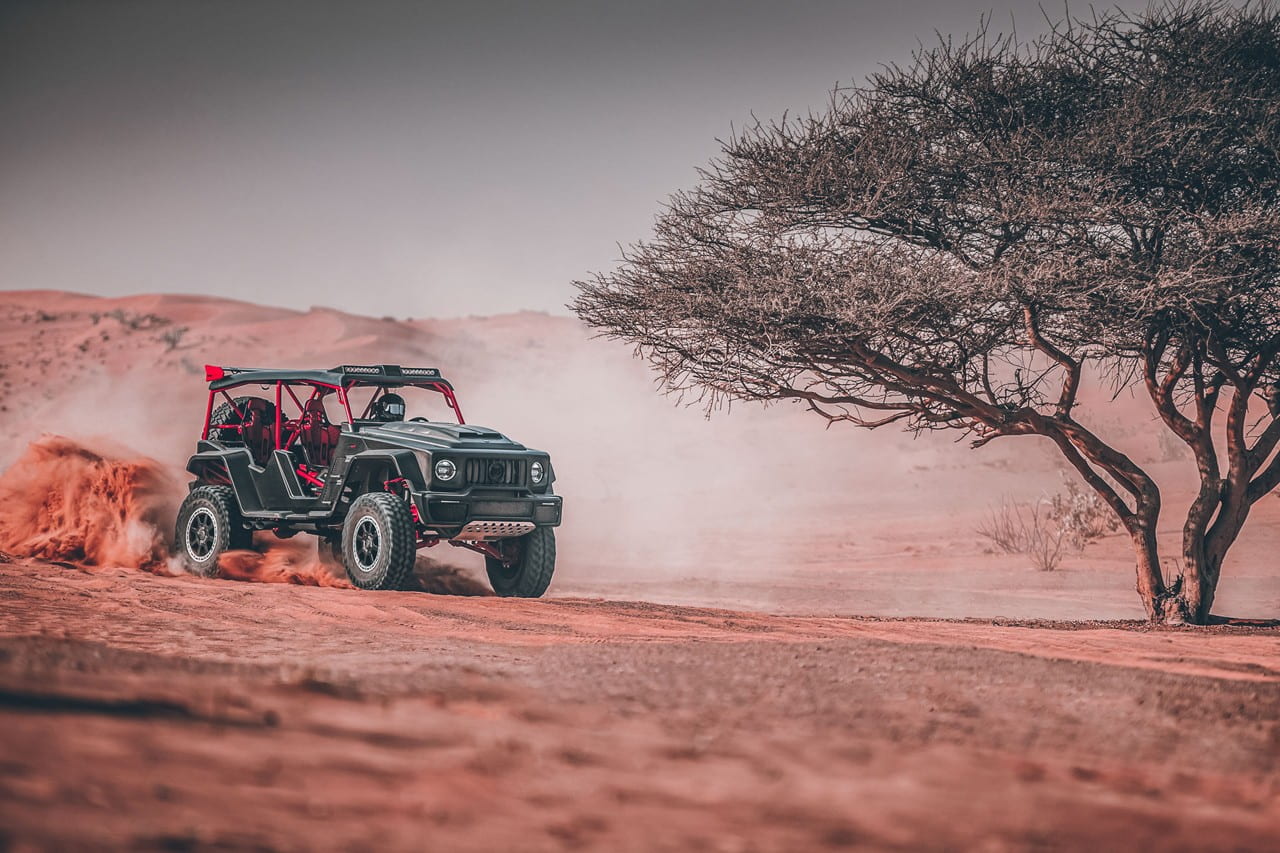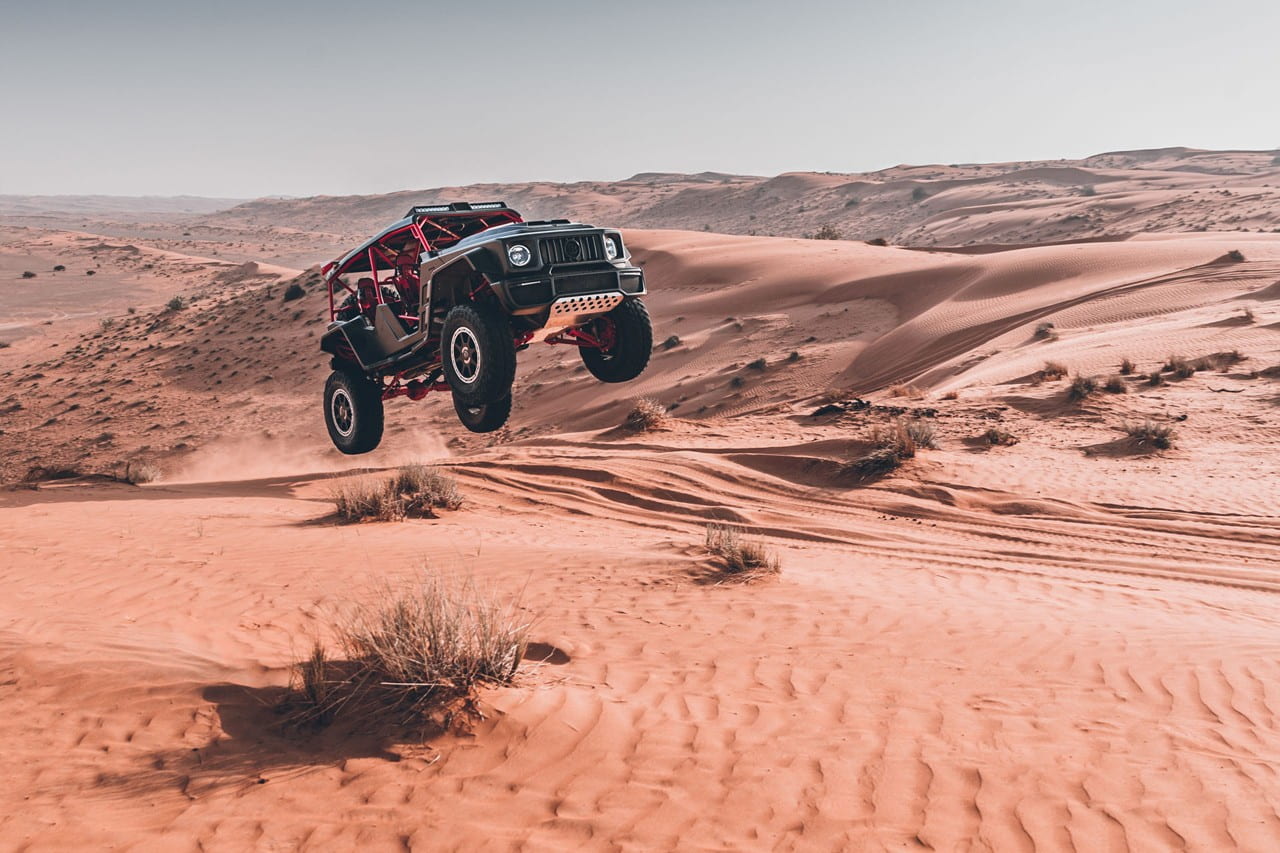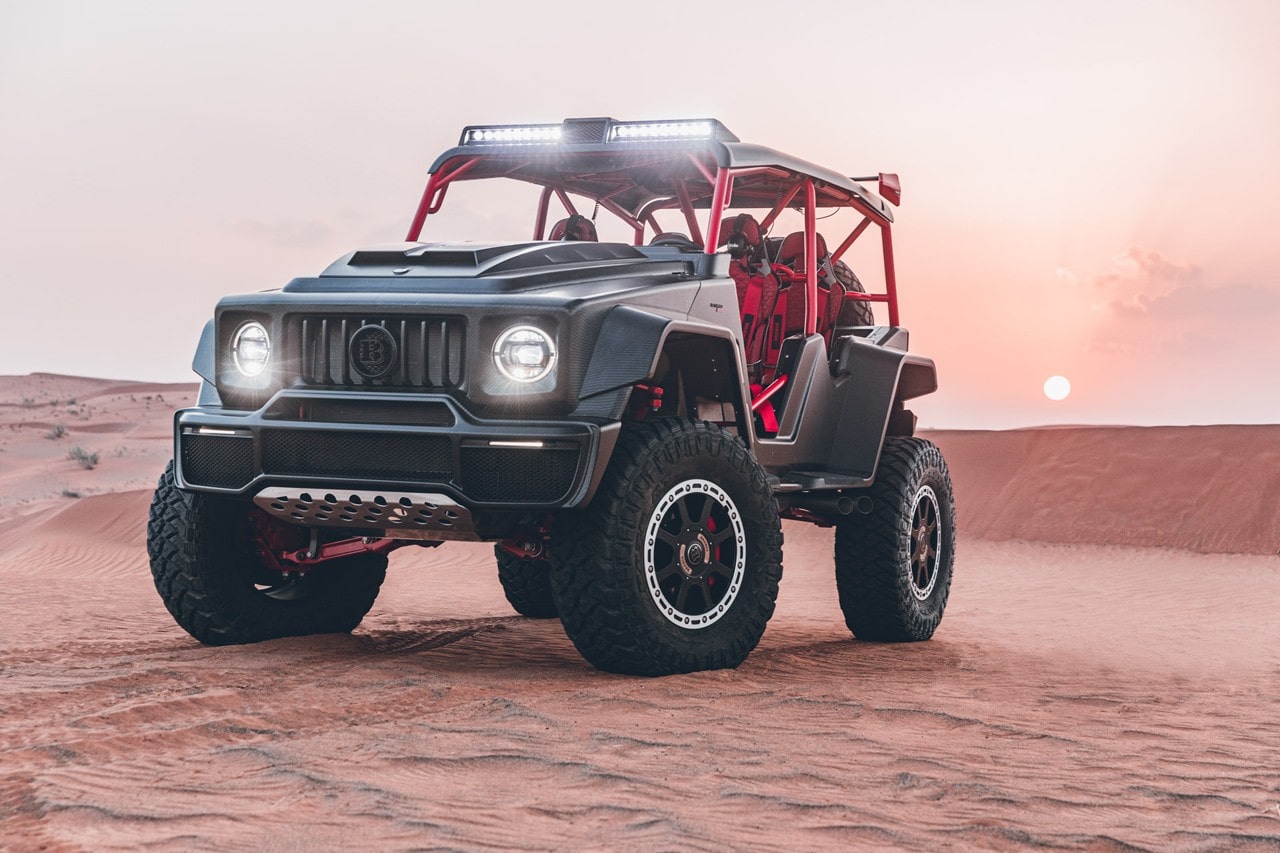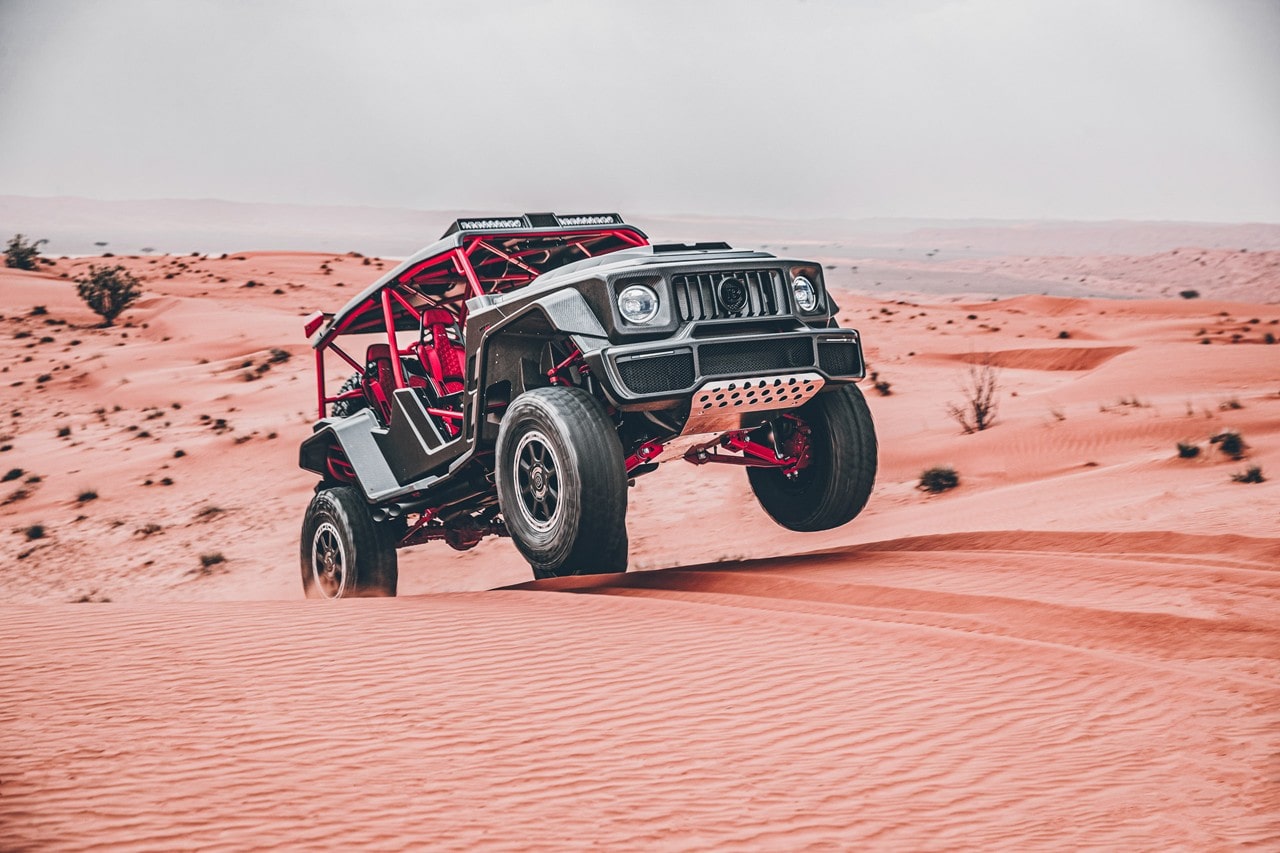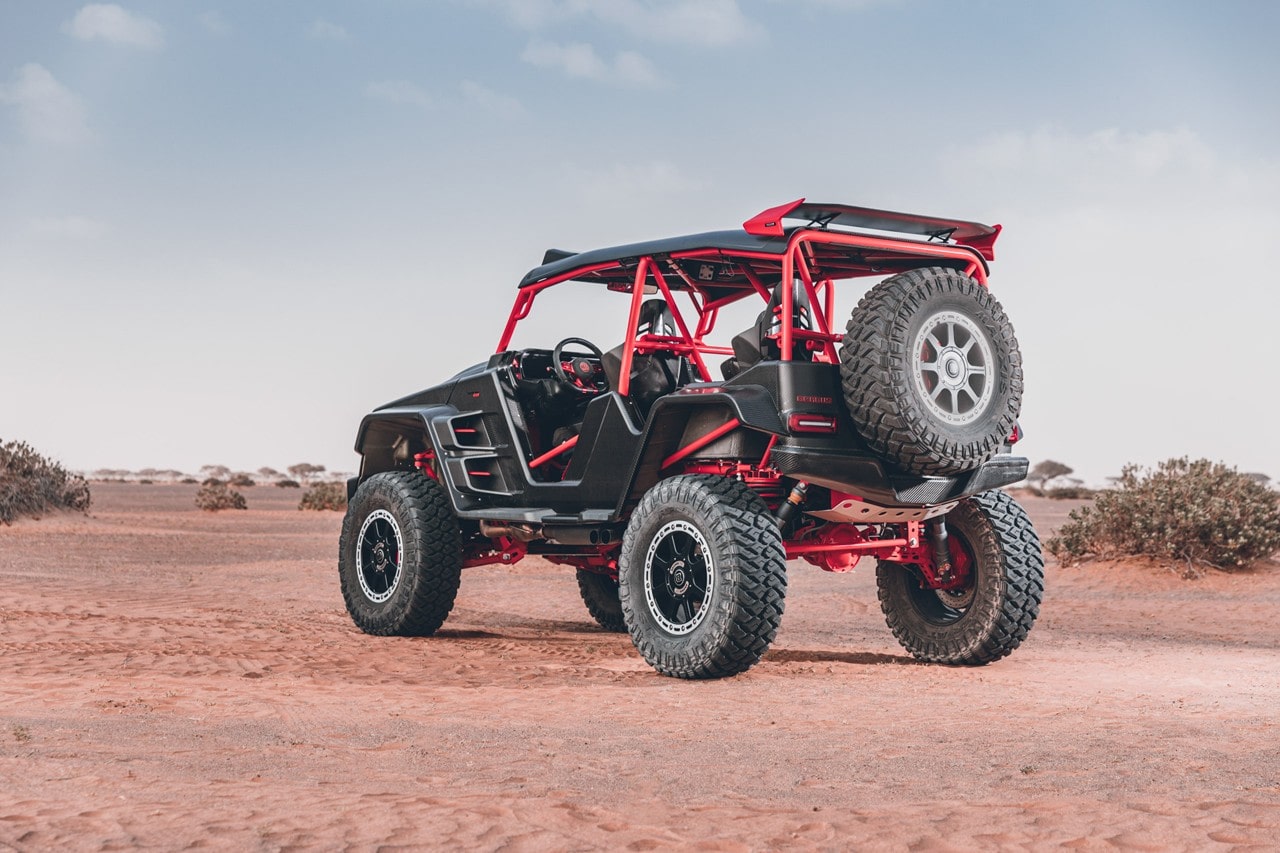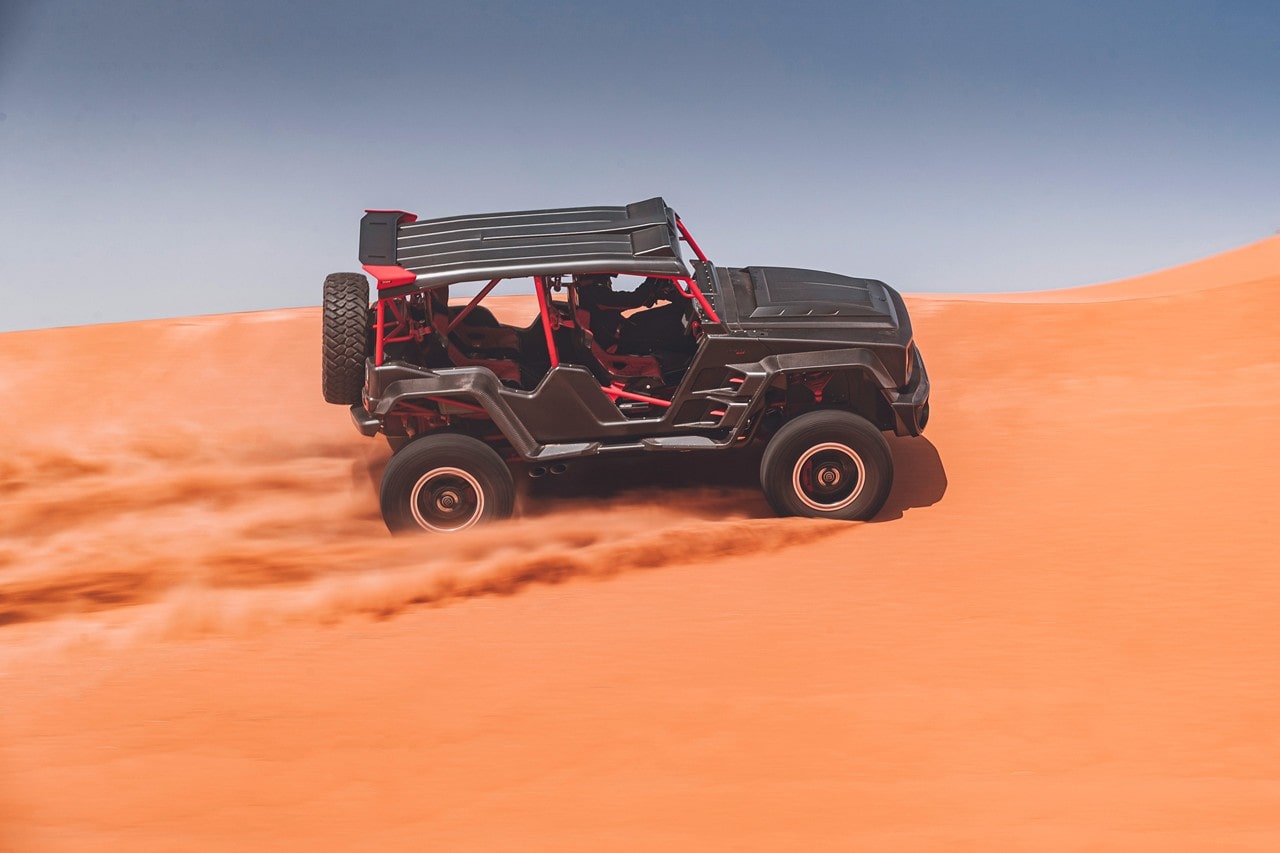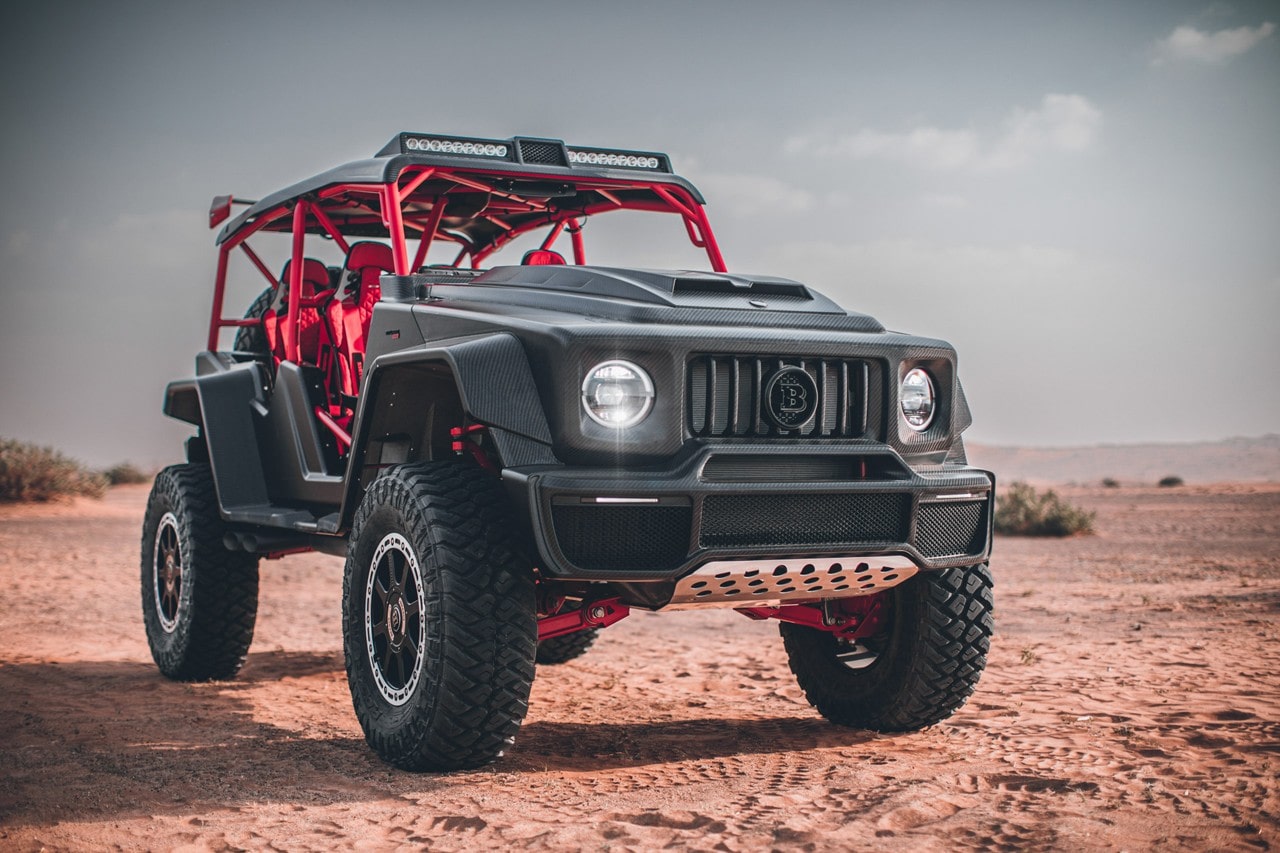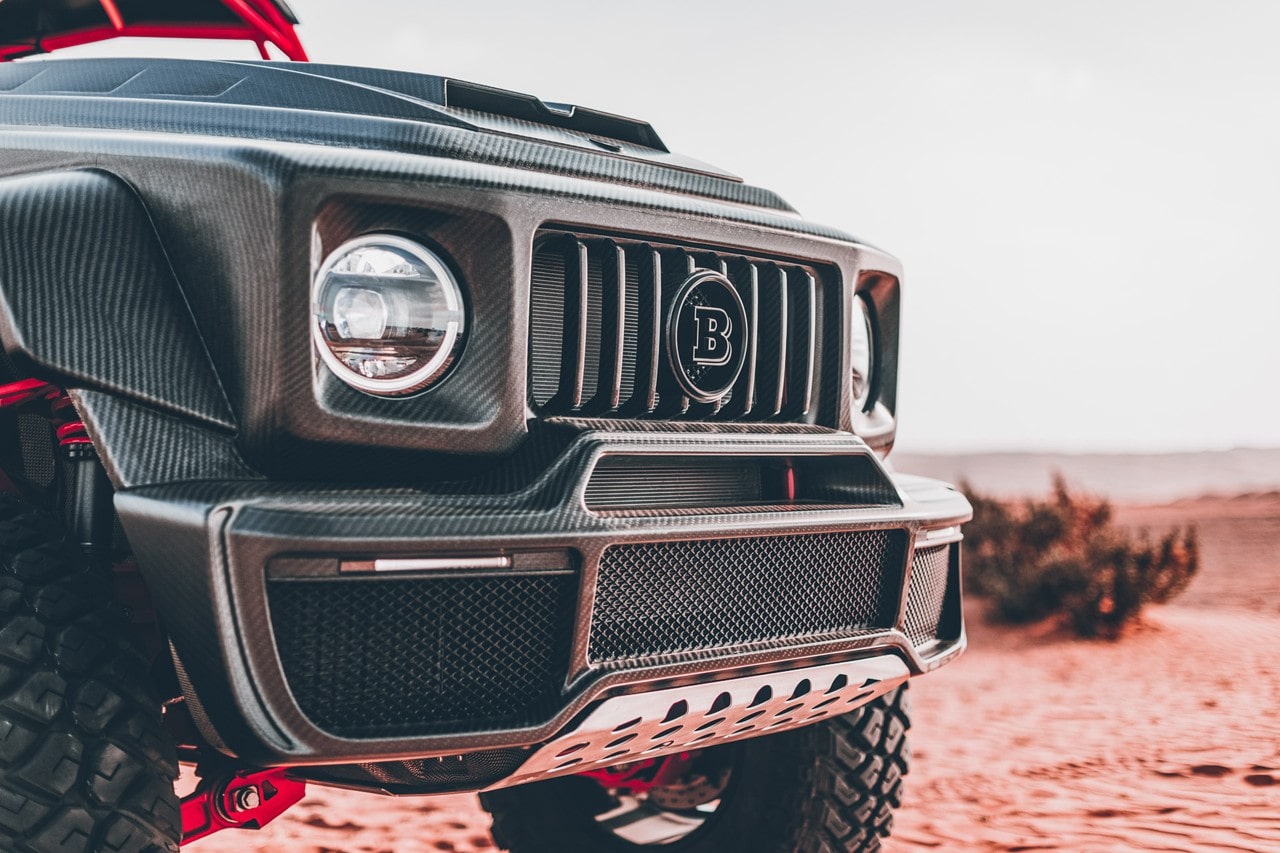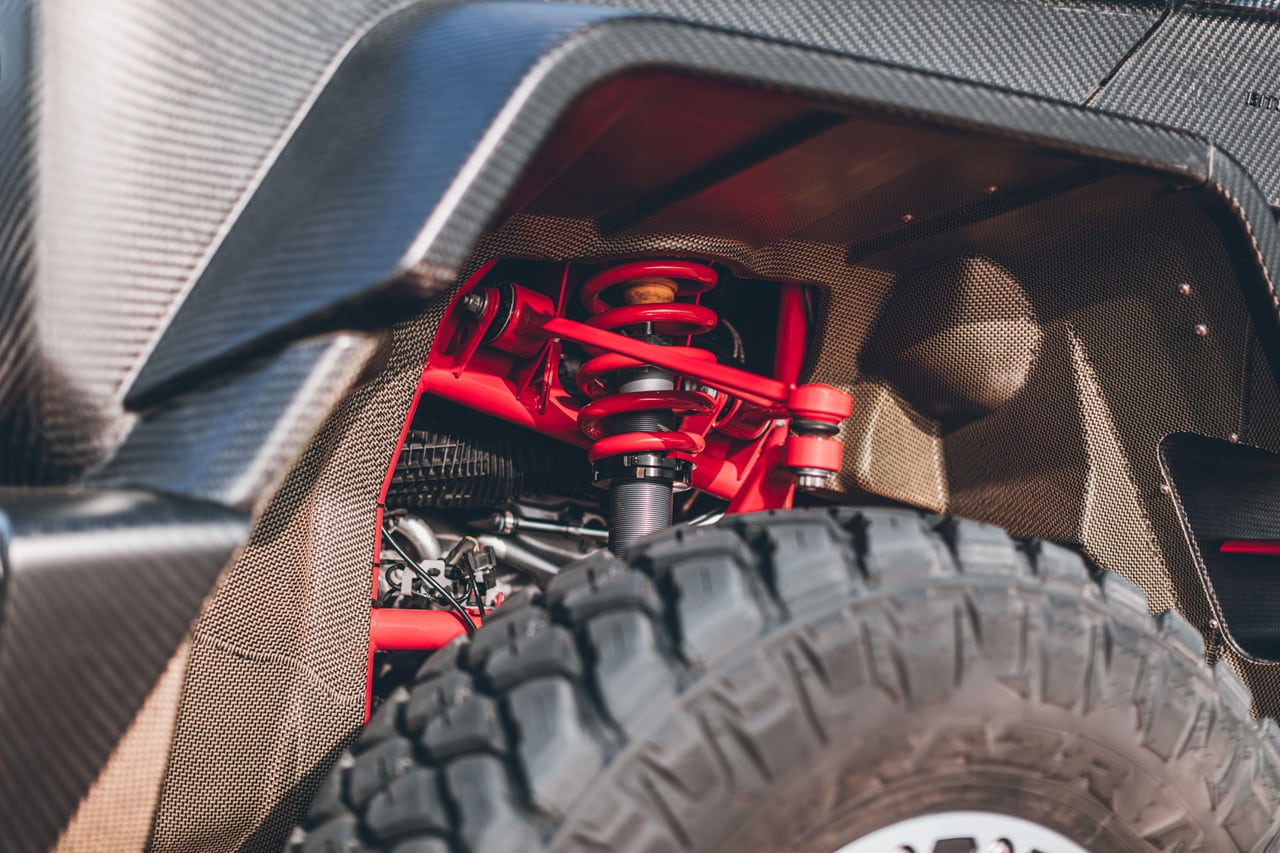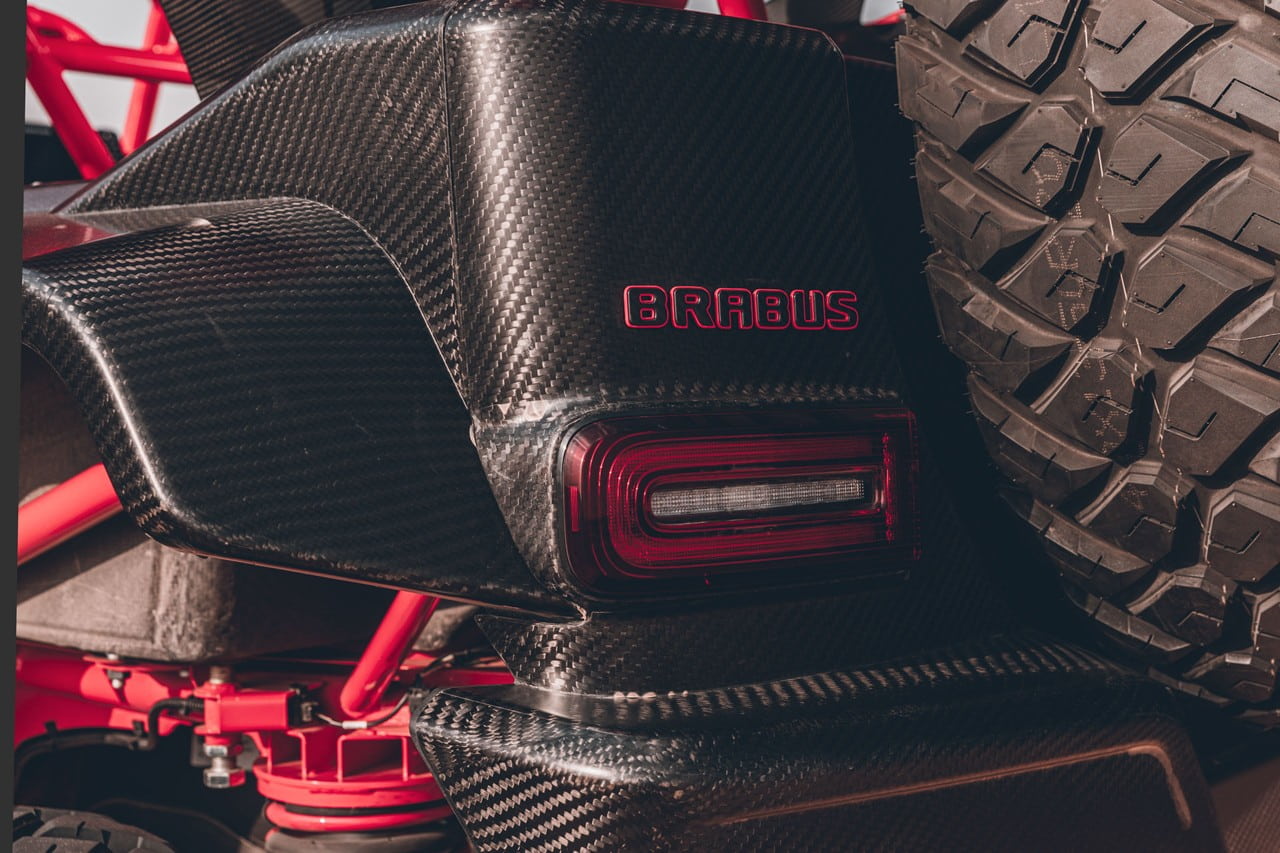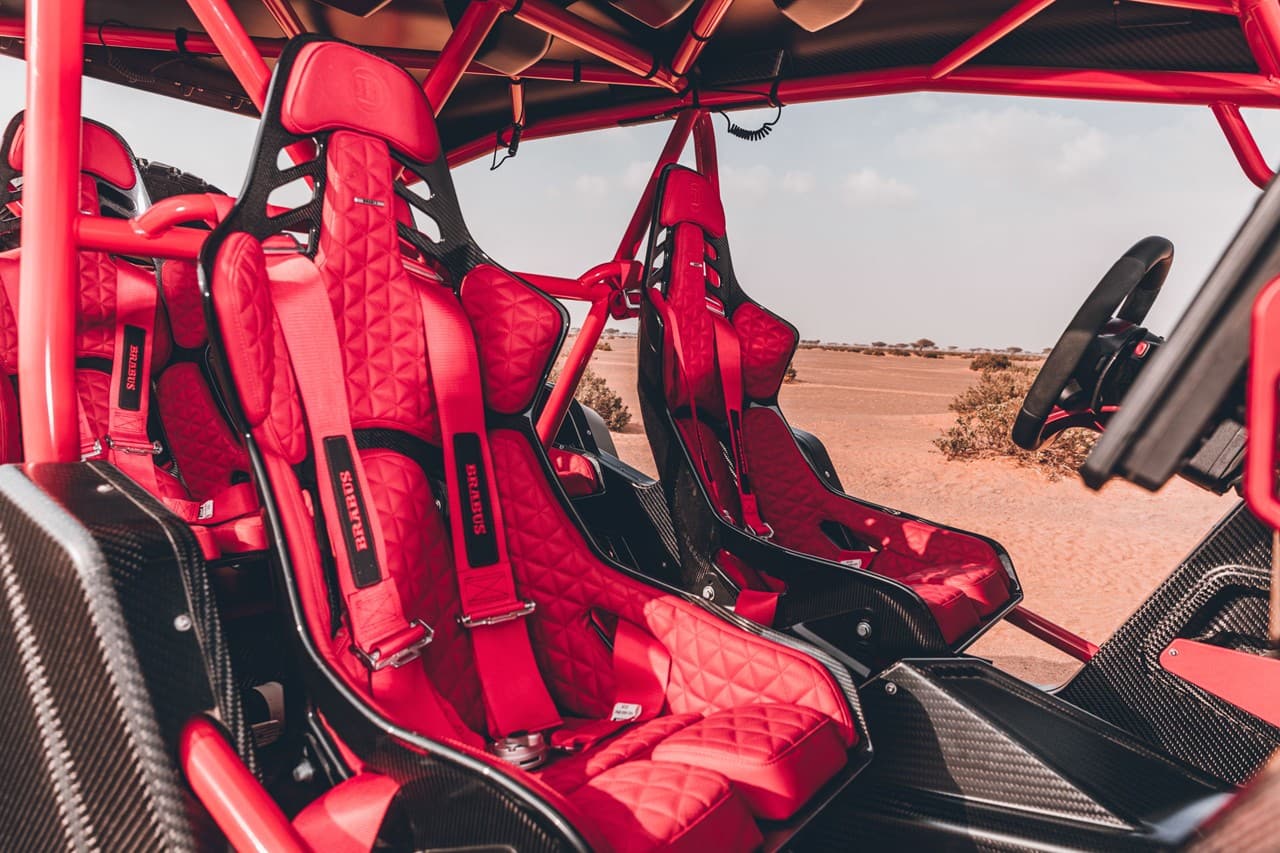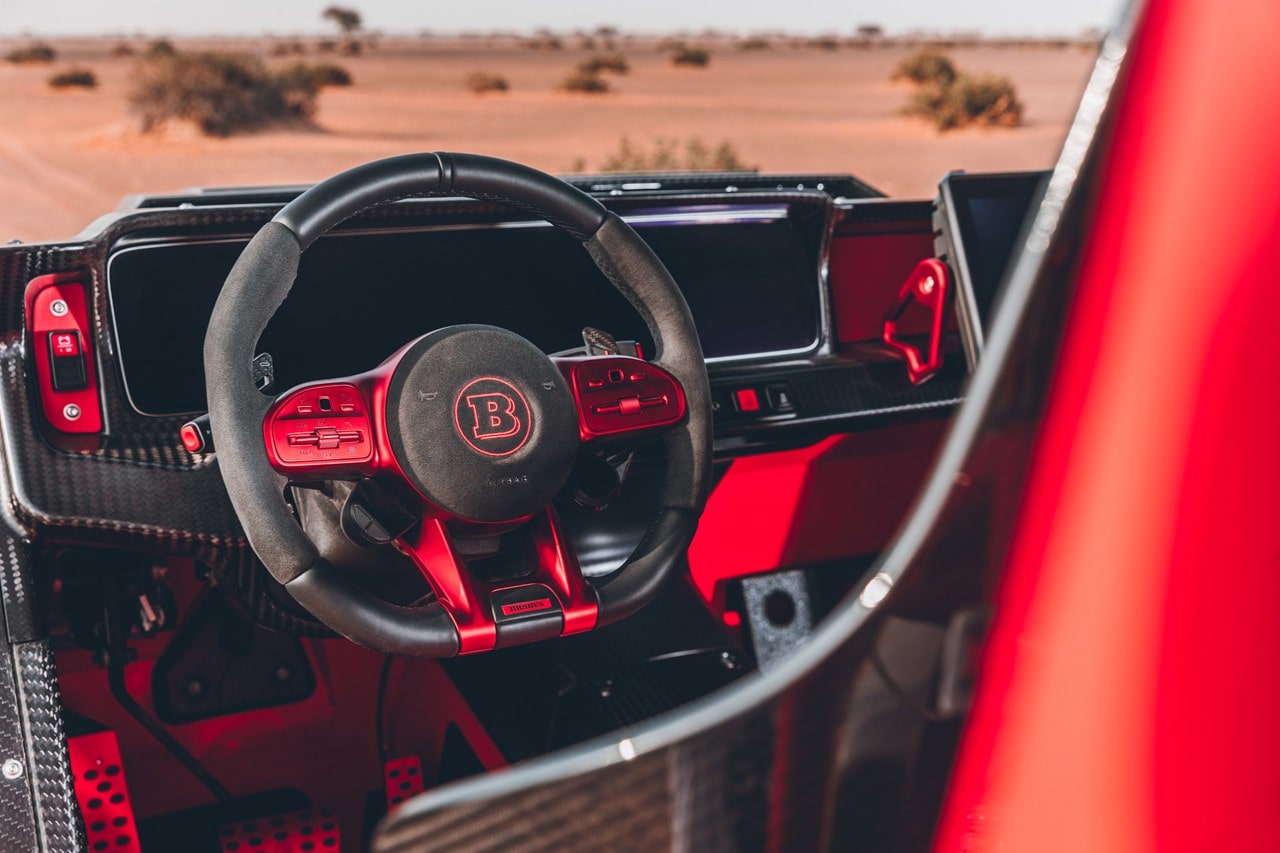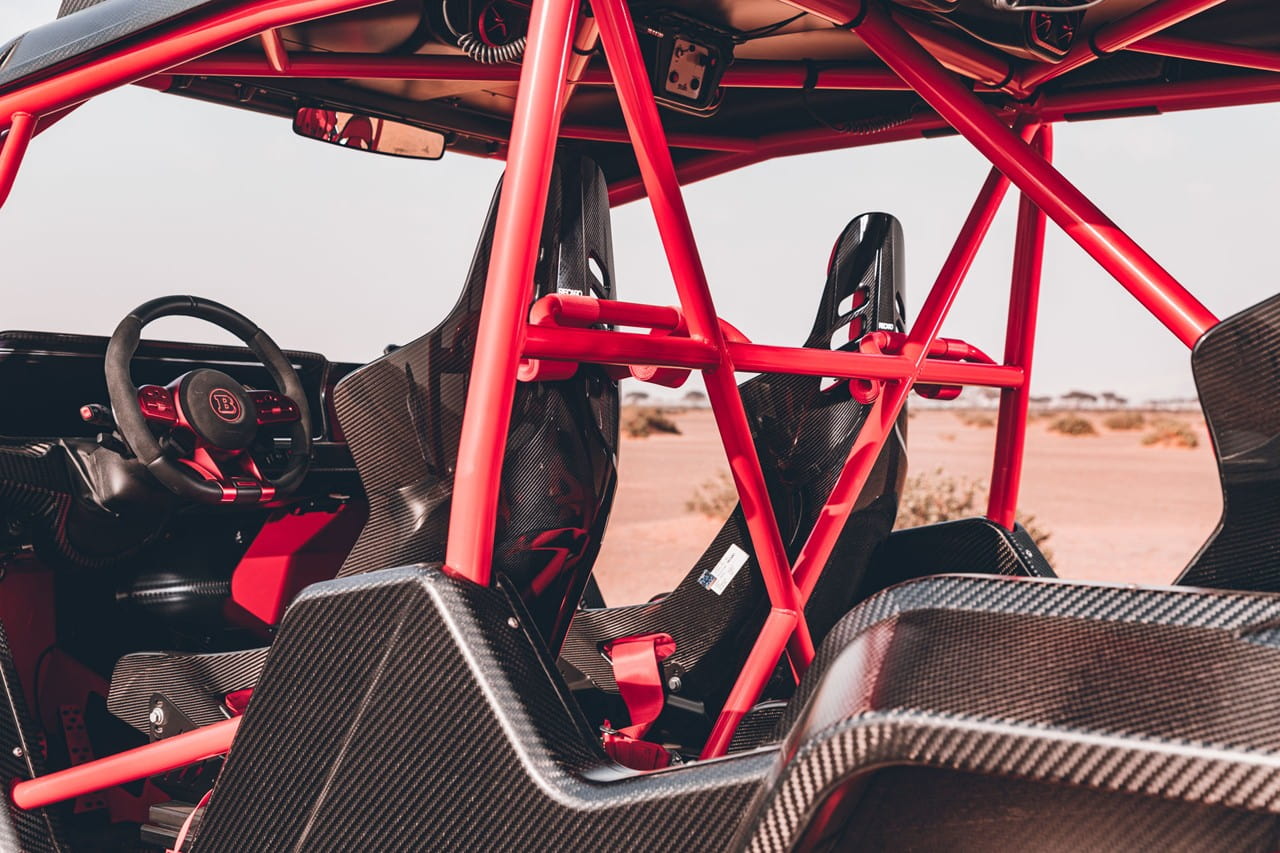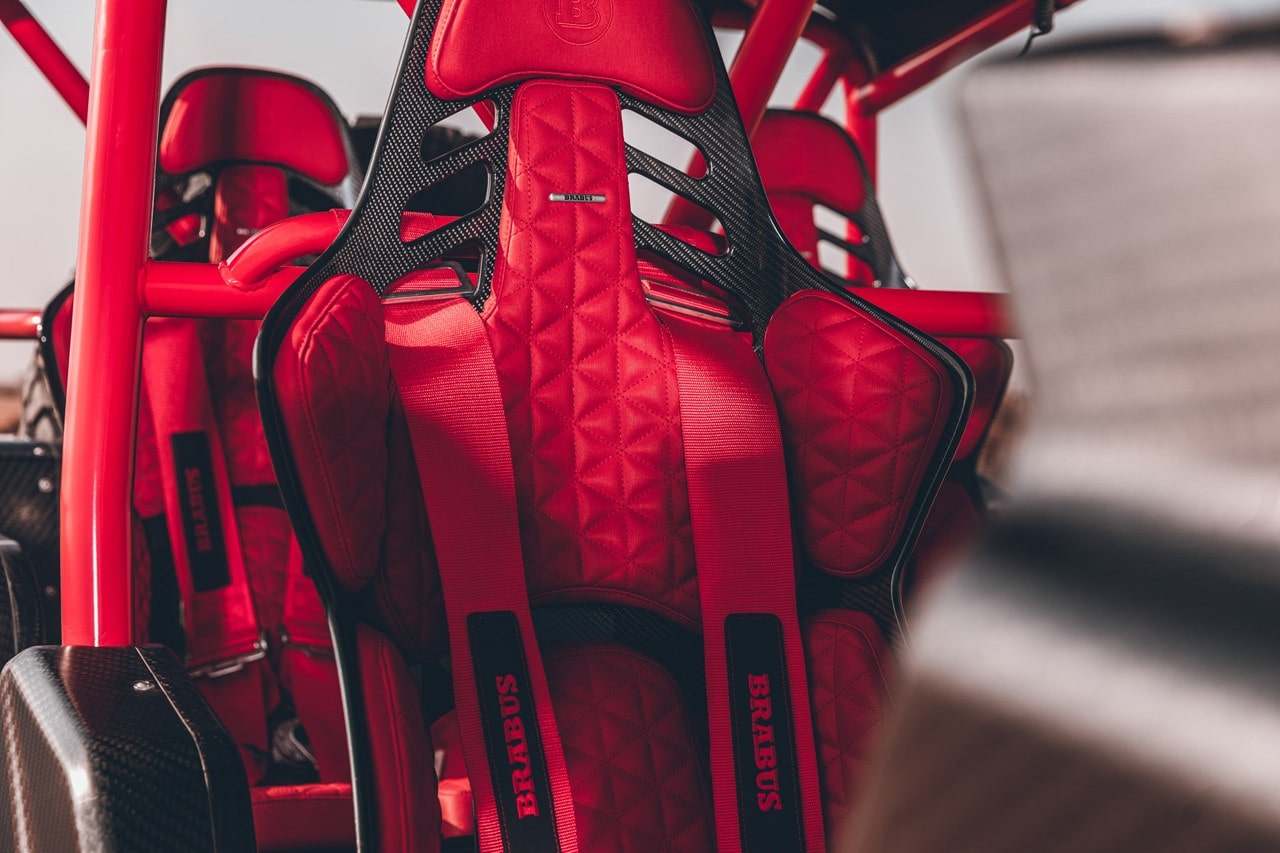 Brabus Celebrates 45th Anniversary with $800K 900 Crawler Custom Desert Dune Racer
Brabus has developed the Brabus 900 Crawler for its 45th anniversary, offering each limited unit with a custom exposed tubular chassis made from high-intensity steel sporting the brand's signature red hue. 
The supercar is powered by a 4.5-liter twin-turbo V8 that churns out 900-HP and 922 lb-ft of torque. It goes from 0 to 62 mph in less than four seconds and can reach a top speed of 100 MPH. It's the company's first supercar with an in-house developed chassis and a four-seater exposed-carbon buggy-style body and features similarities to the Mercedes-AMG's G 63. It has an aluminum underbody panel, carbon fiber and kevlar, and a carbon buggy-style roof. 
Brabus 900 Crawler sits on Brabus Monoblock HD forged wheels with 40 x 13.50 R 20 off-road tires housed by extra-wide front and rear wheel arches. Looking at its extra designs with a familiar G Wagon aesthetic, there are roof-integrated LED lights, two matte black tailpipes, and carbon rocker panels.
Only 15 examples of the Brabus 900 Crawler will be available in the market, priced at around $793,000.