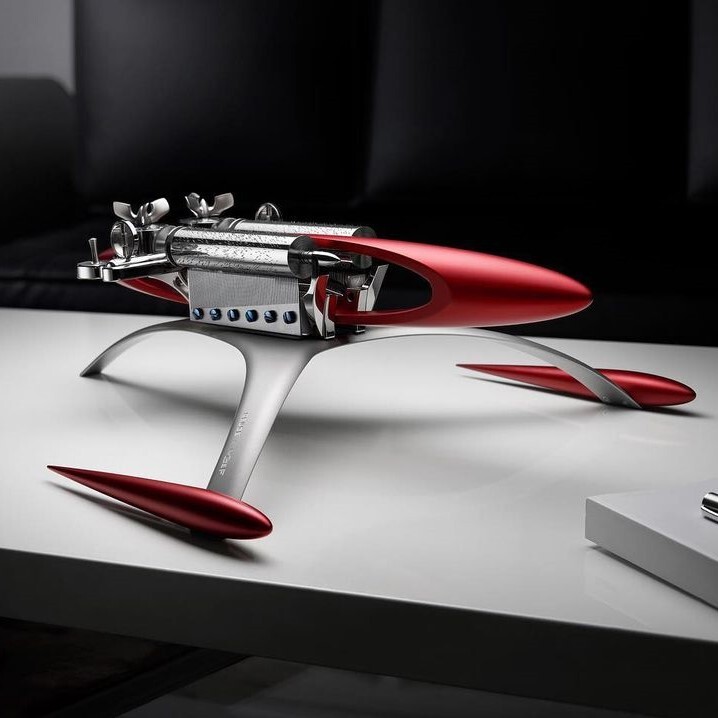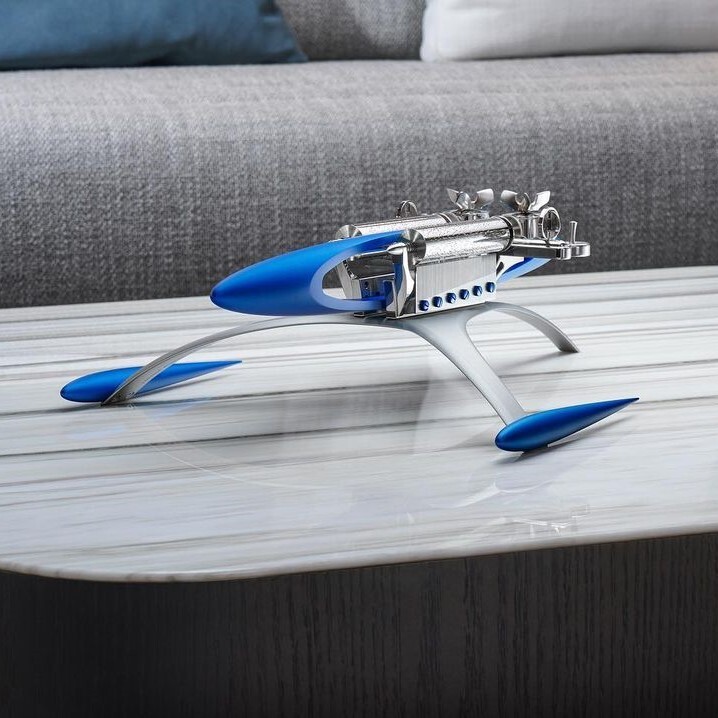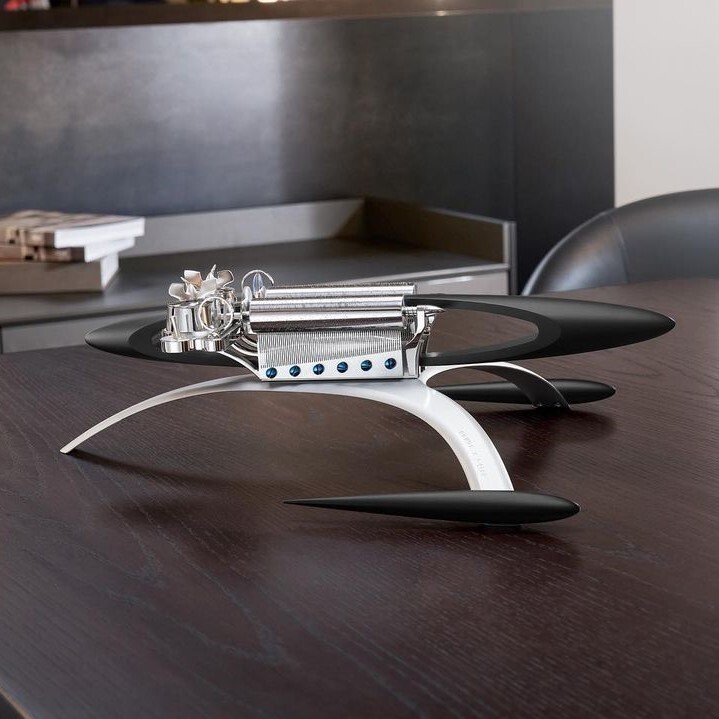 In 2013, MB&F Horological Lab introduced MB&F "Cocreations" with external creators that took MB&F's design language beyond chronograph watches. The first result came in the form of the MusicMachine 1, which paved the way for a REUGE-created music box that changed everything we know about music boxes. The collaboration featured time-honored and traditional elements of a high-end music box using MB&F's individualistic manner.
These high-end music boxes are finished similarly to their horological counterparts, in a technical and aesthetic sense. We've seen MB&F and REUGE release three successful MusicMachines over the last few years, each playing non-traditional, modern music. This year, the collaboration has been redesigned by ECAL design graduate Max Maertens, who introduced an increased airflow concept to the design. One of the biggest changes would be the anodized aluminum body, removing the wood finish of the original.
MusicMachine 1 Reloaded is powered by coiled springs and transferred gear trains with carefully regulated unwinding speed due to its fan regulators. The scores of the melodies are contained in two cylinders materialized by 1,400 precision-placed pins. The unit features two 3.72 movements in right and left configurations which rotate in opposite directions.
Its cylinders play sci-fi and rock 'n' roll inspired tunes personally selected by MB&F founder Maximilian Büsser. The left cylinder plays sci-fi-inspired melodies, including the Star Wars theme, the Star Trek theme, and the "Imperial March" from The Empire Strikes Back. On the other hand, the right cylinder plays a rock 'n' roll feel with Deep Purple's "Smoke on the Water," Pink Floyd's "Another Brick in the Wall," and John Lennon's "Imagine."
REUGE worked out the arrangement of the melodies. A REUGE musician identified the most recognizable passage from each song and recreated it for the music box, limited to approximately 35 seconds each.
MusicMachine 1 Reloaded will be available in very limited numbers, with only 33 pieces in blue, 33 pieces in red, and 33 in black set to be in existence. Head to Reuge.com to learn more about the limited-edition units.