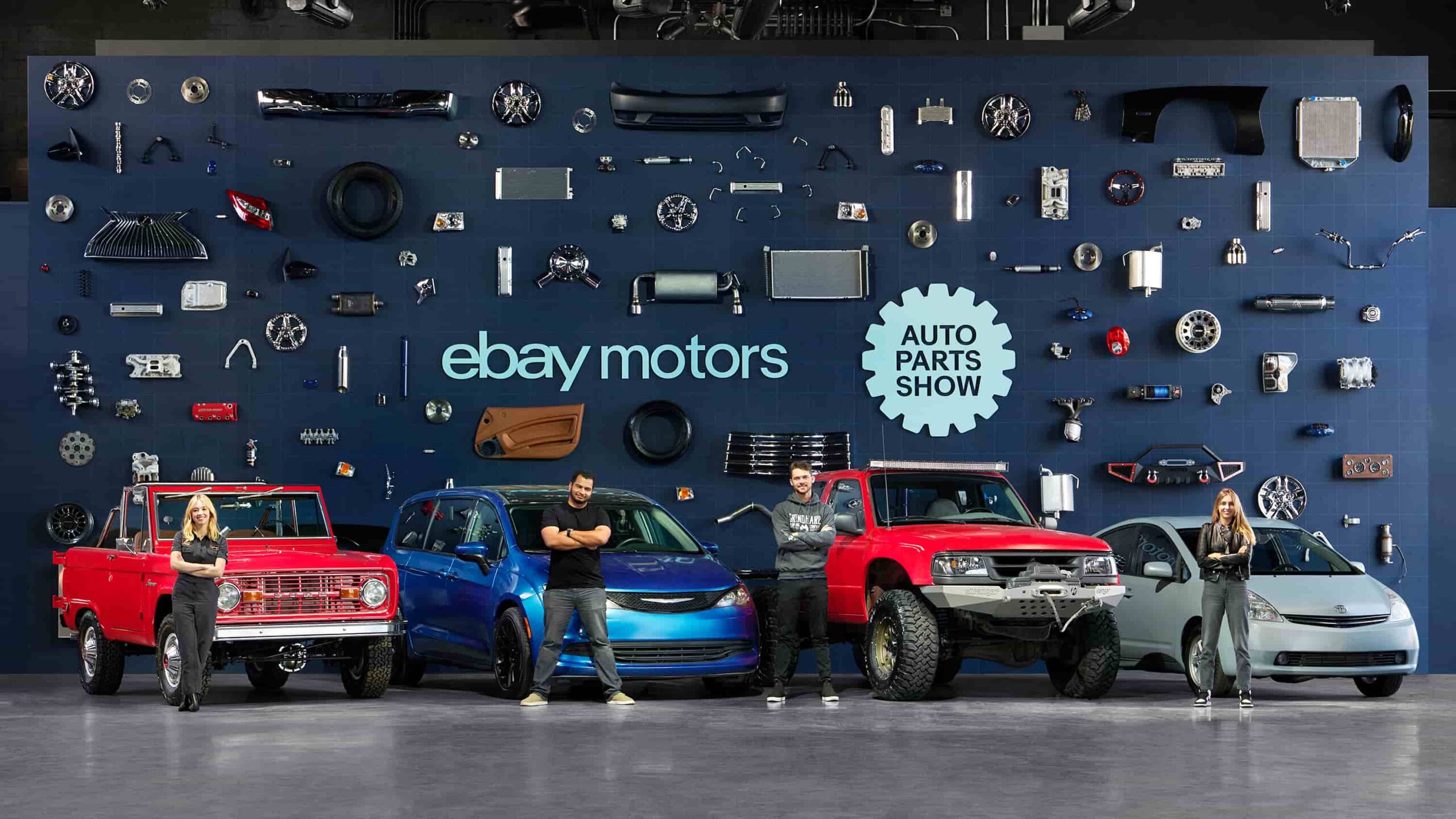 eBay Motors Brings First-Ever New York Auto Parts Show to Classic Car Club Manhattan
eBay Motors is hosting its inaugural "New York Auto Parts Show," showcasing "Re-Concept Cars" built by top builders. Hosted at the Classic Car Club of Manhattan, the Re-Concept Cars expo reveals how enthusiasts use parts and accessories to create and maintain dream cars. With the even coinciding with the start of the New York Auto Show, it's a welcomed experience that's walking distance to the grand event highlighting brand new models and concepts.
eBay Motors has worked with actress Sydney Sweeney, Freddy "Tavarish" Hernandez, Grind Hard Plumbing Co., and actress Emelia Hartford to prove how new cars can come from existing units fabricated with innovative ideas and designs.
Sweeney has built The New Throwback, a reimagined 1969 Ford Bronco. Hernandez tinkered with a Chrysler Pacifica minivan and is developing The Family Muscle Car with a Hellcat engine. Grind Hard Plumbing Co. turns a classic 90's Ford Ranger into The Mod-Monster, a six-wheeler with new engine, wheels, and accessories. Hartford reconceptualized her 2007 Prius with a six-speed manual and a new turbocharged Honda engine, naming it The rEVamp.
Event-goers will be able to explore each of the Re-Concept Cars in detail and speak with the builders themselves. After the event, two of the cars will be listed on eBay Motors for purchase. 
The eBay Auto Parts Show will be open to the public starting today, April 14 from 11 am to 5 pm at the iconic Classic Car Club in Manhattan. Those that can't make it to the event can access behind-the-scenes content and DIY tips at eBay.com/autopartsshow.