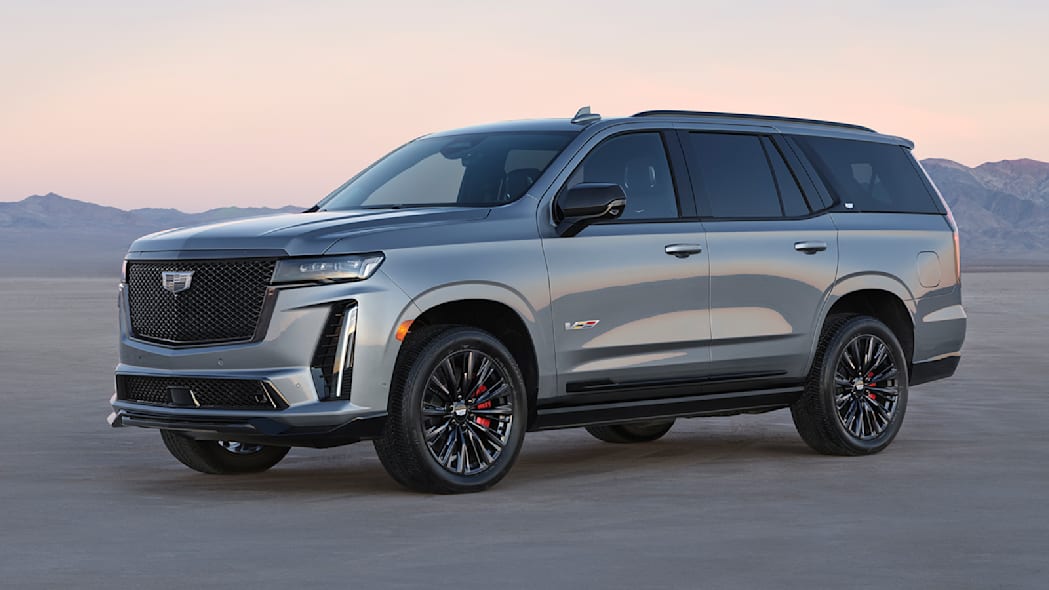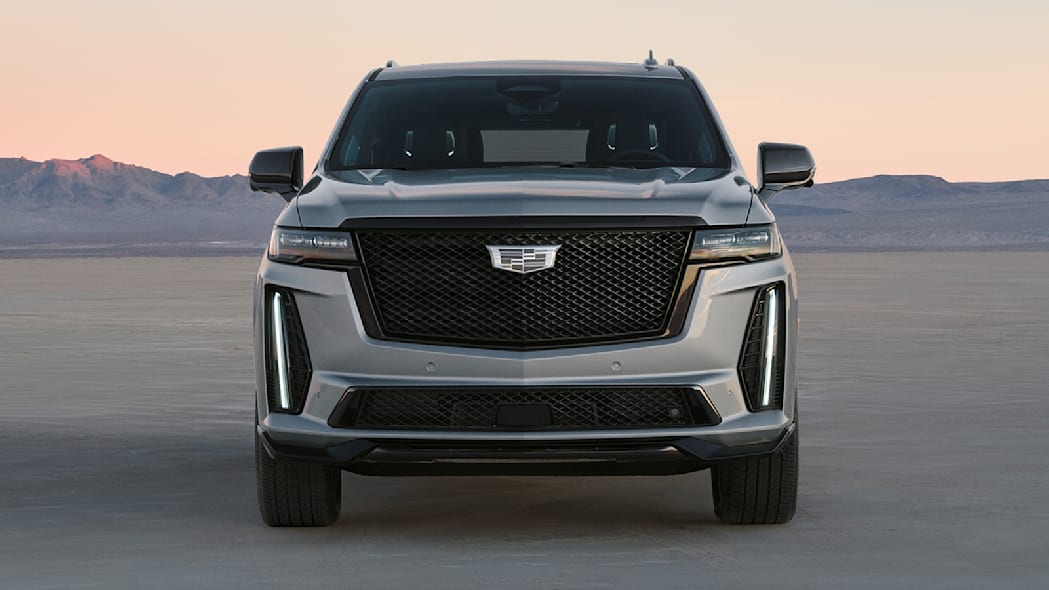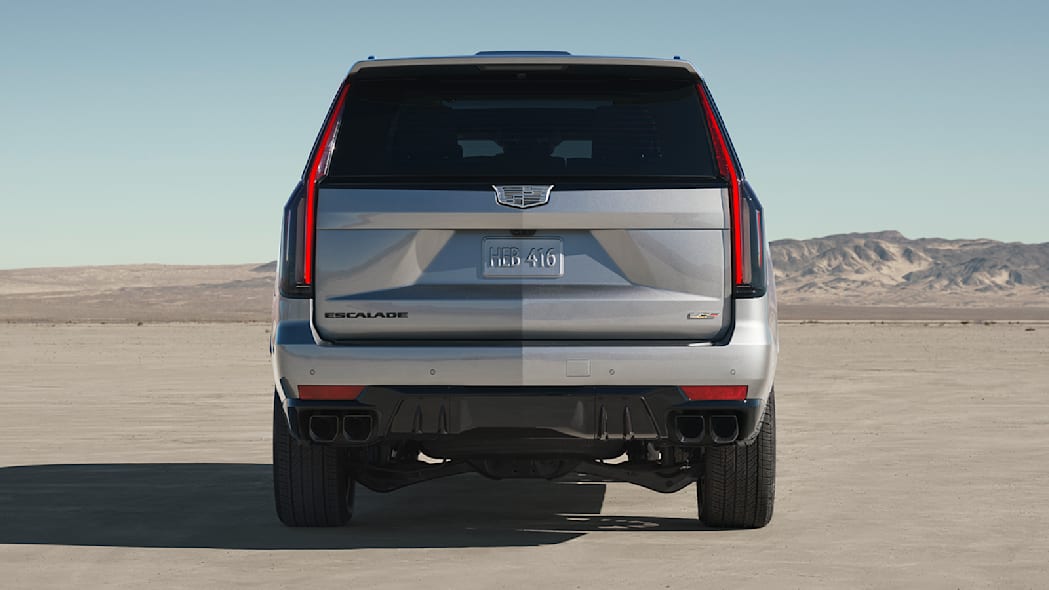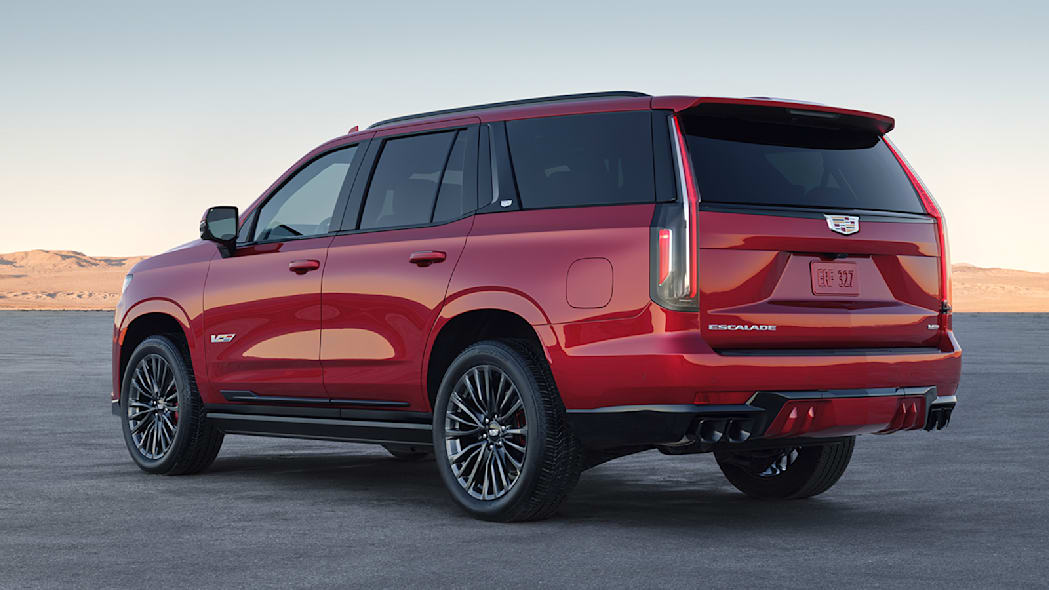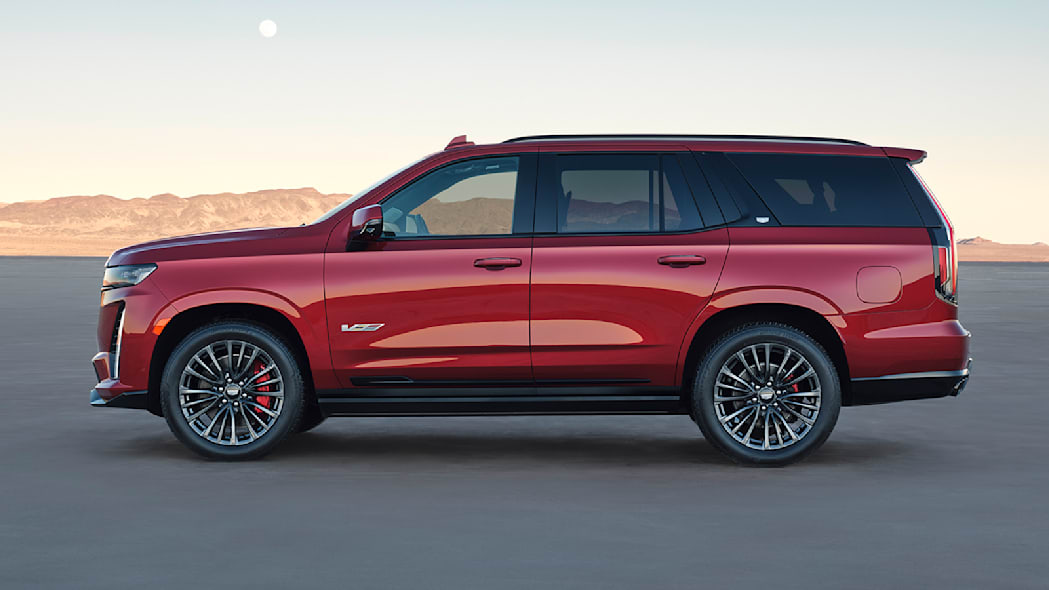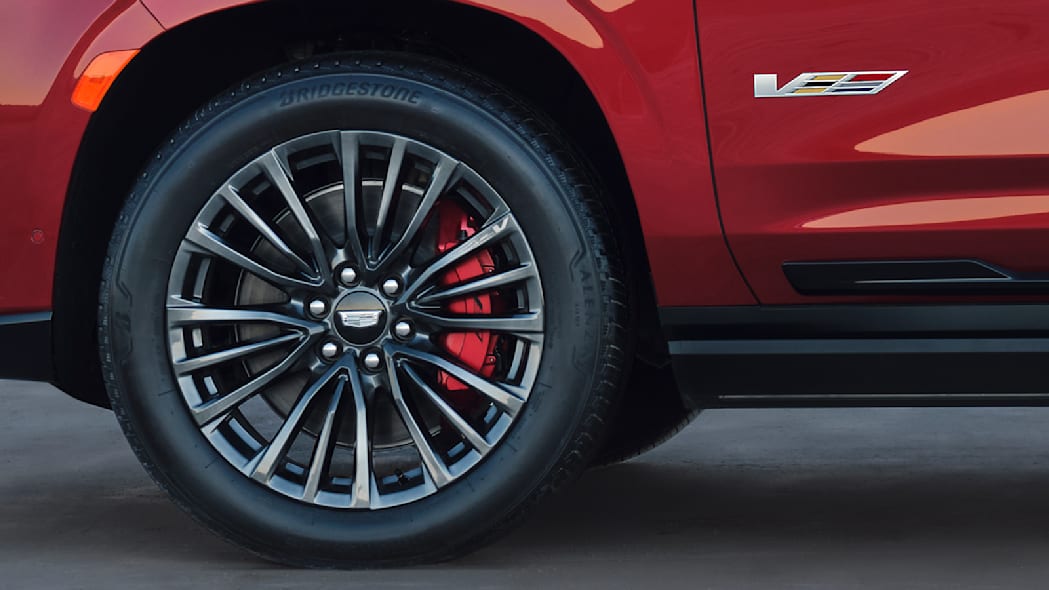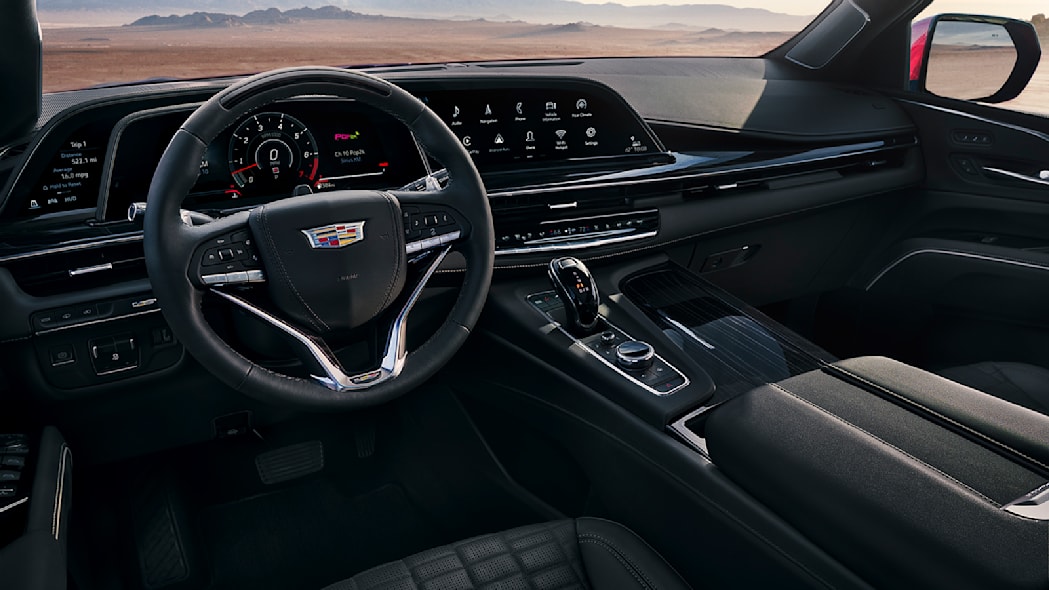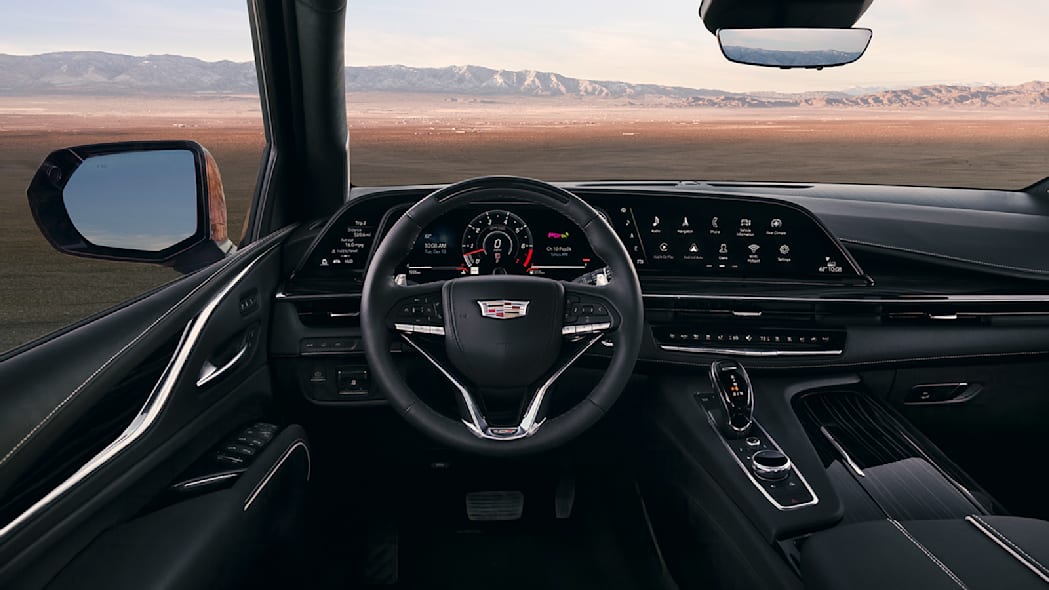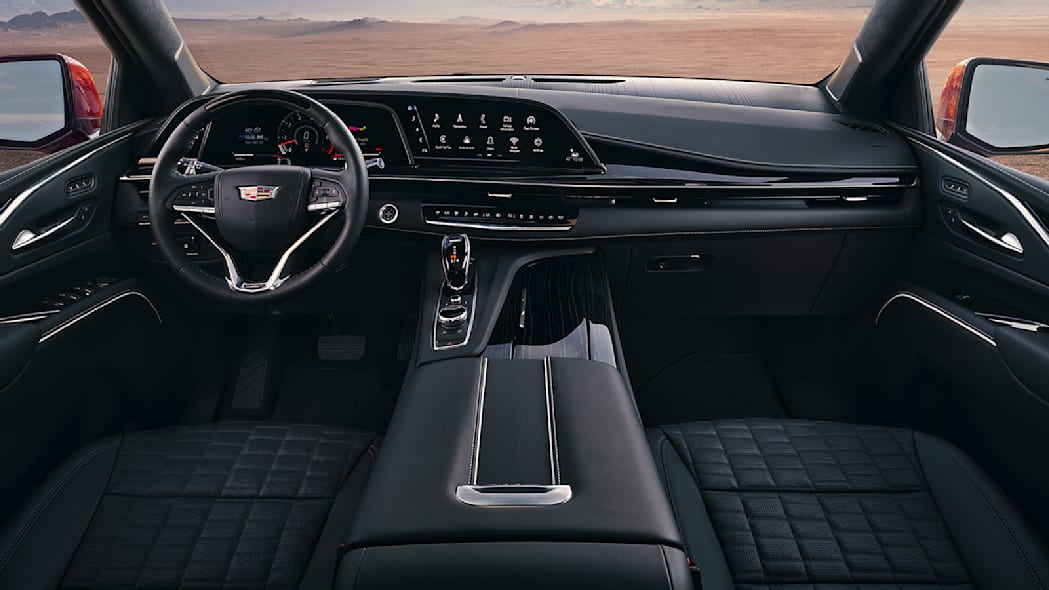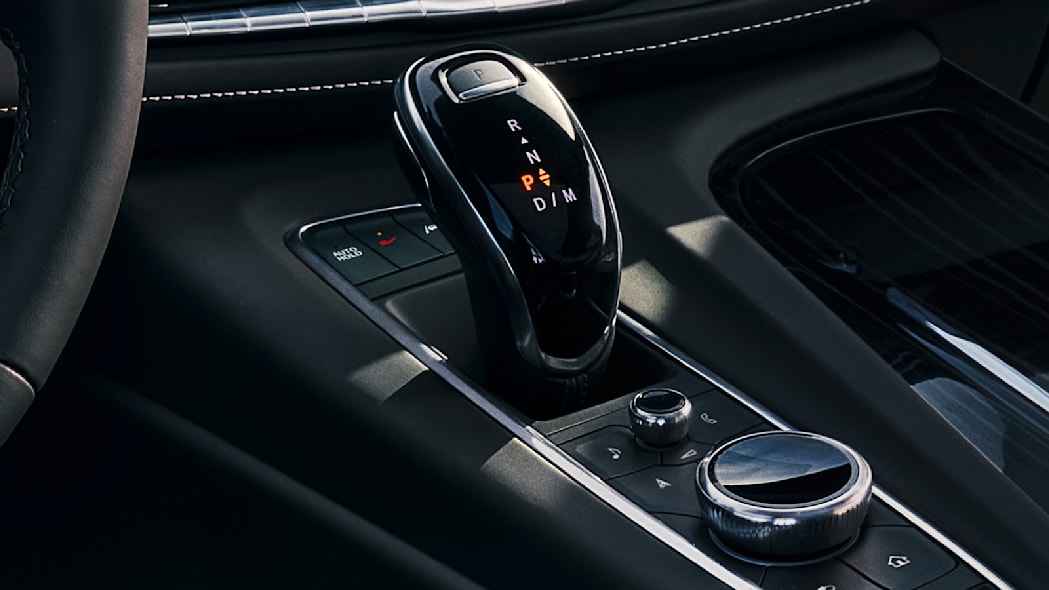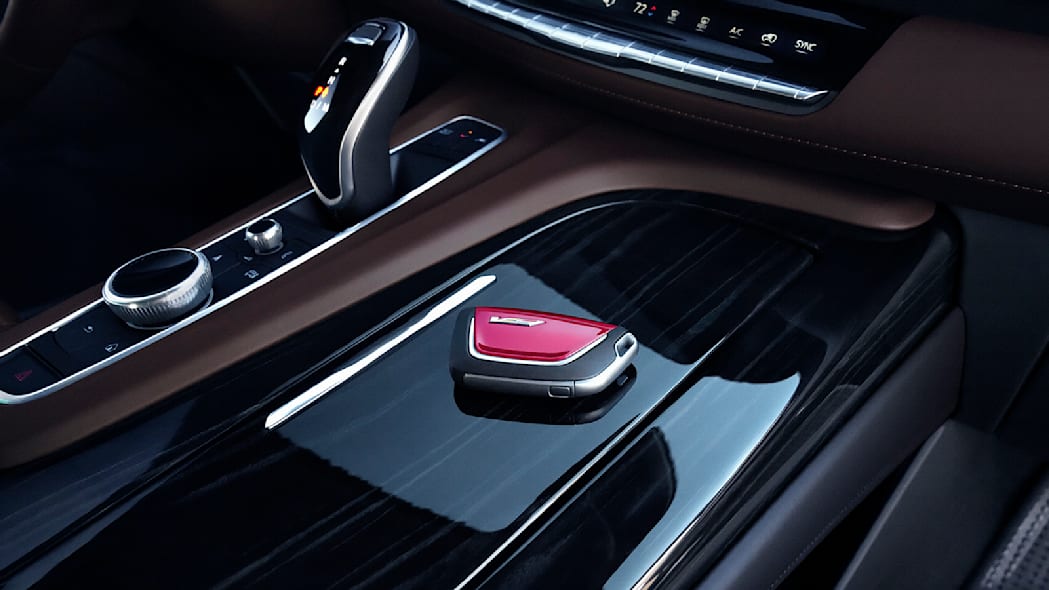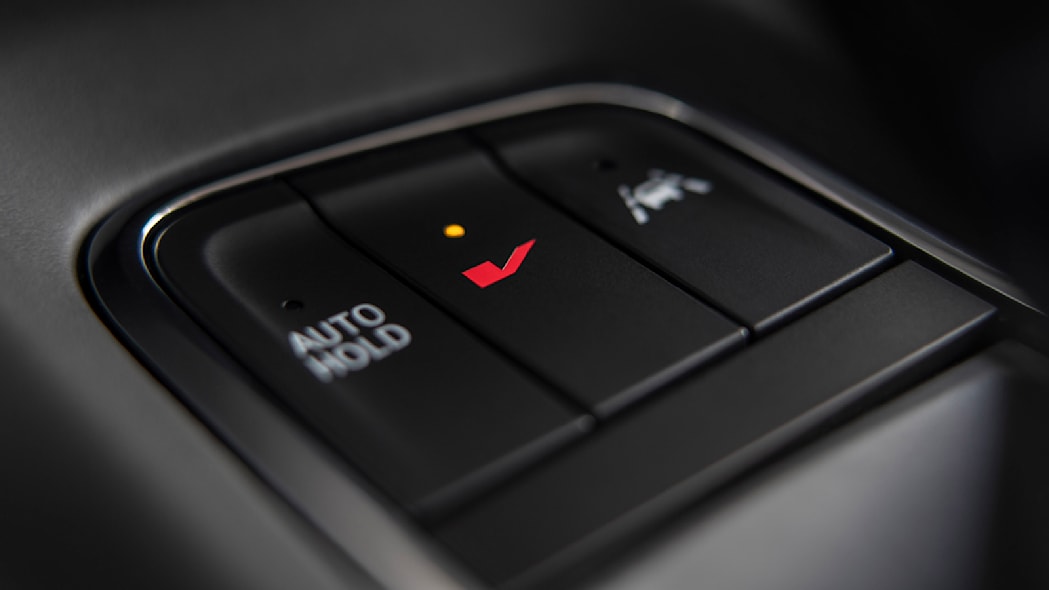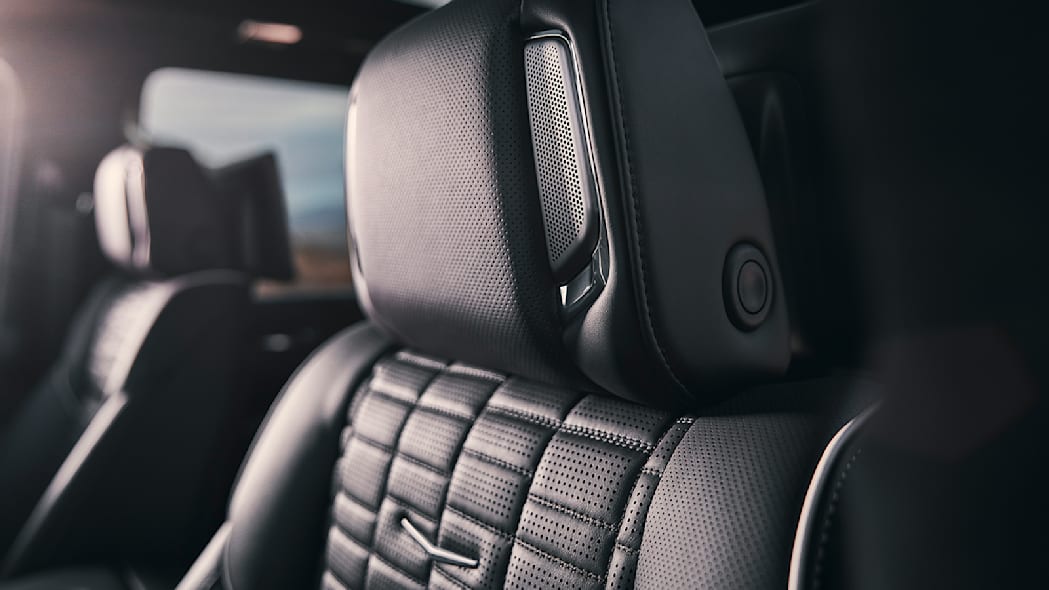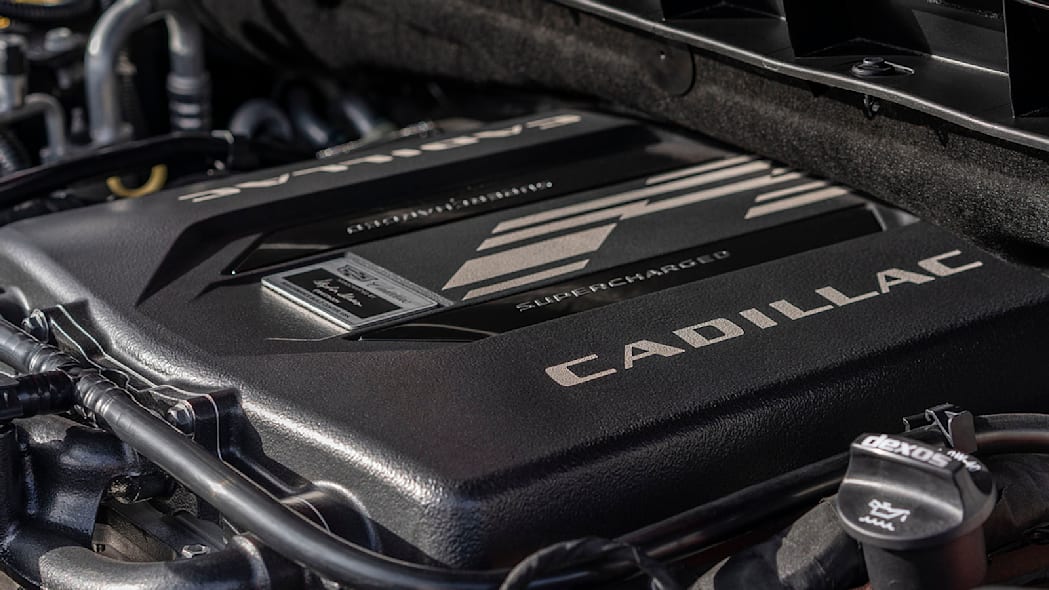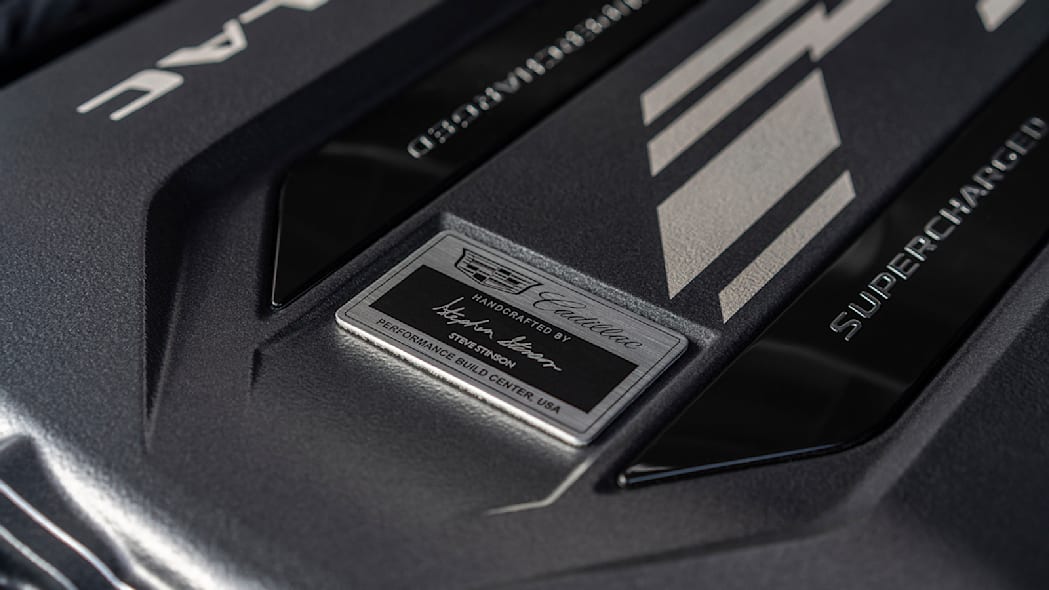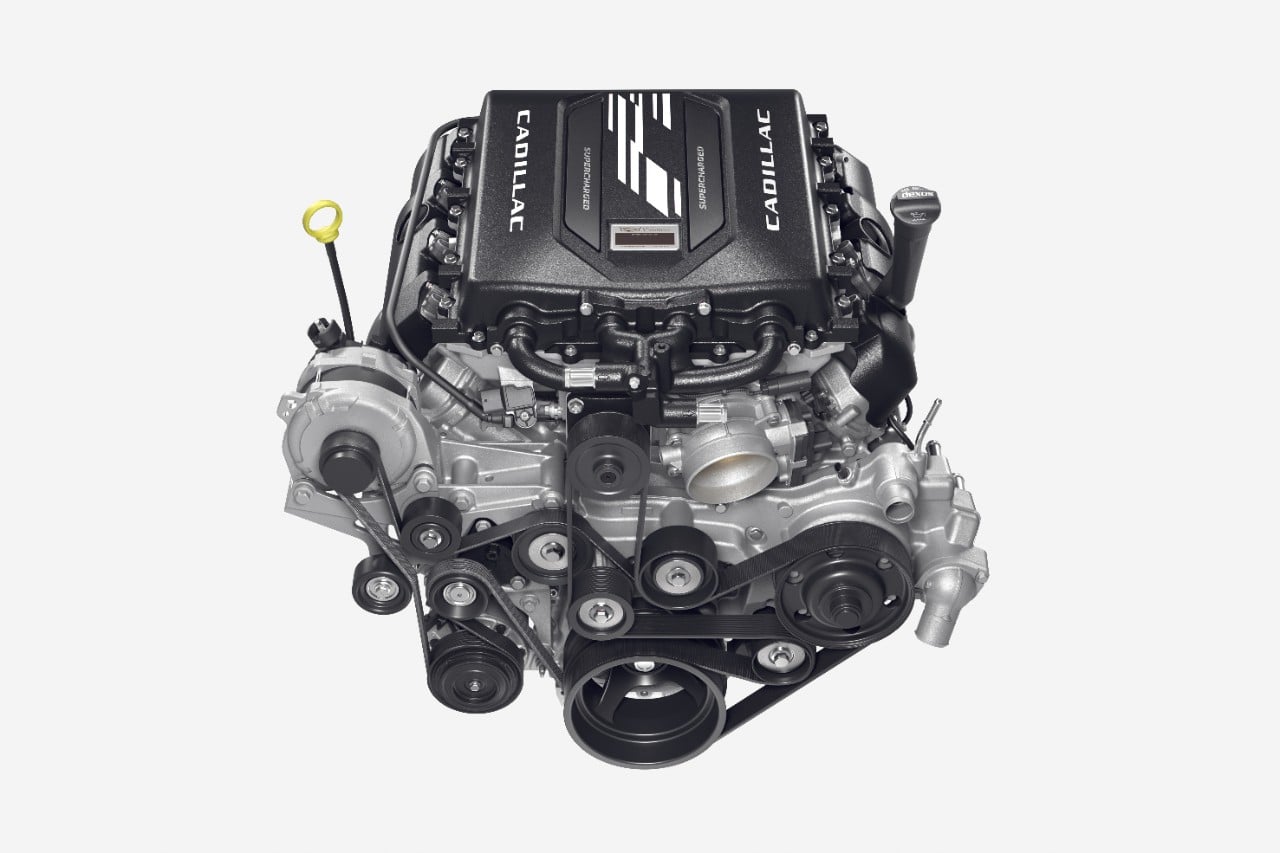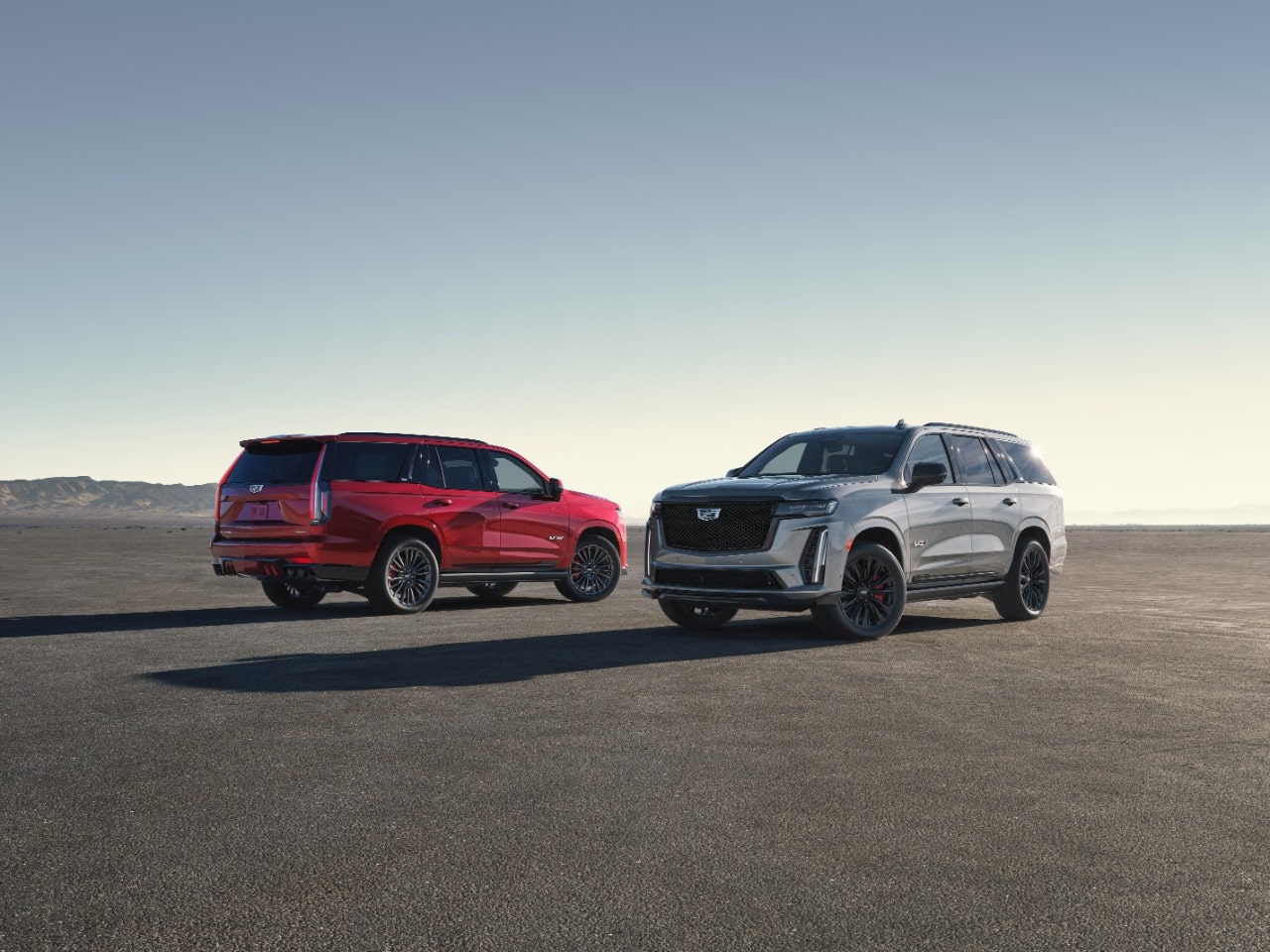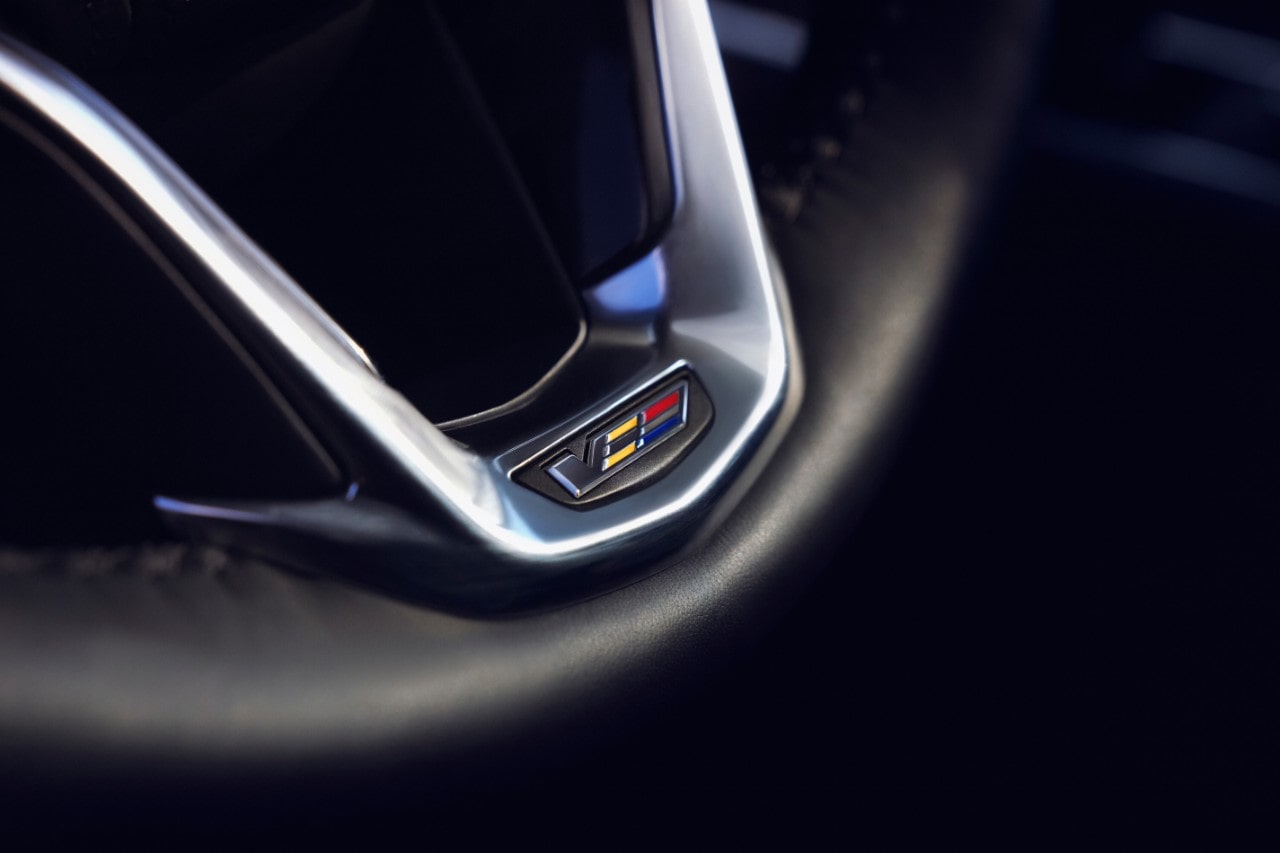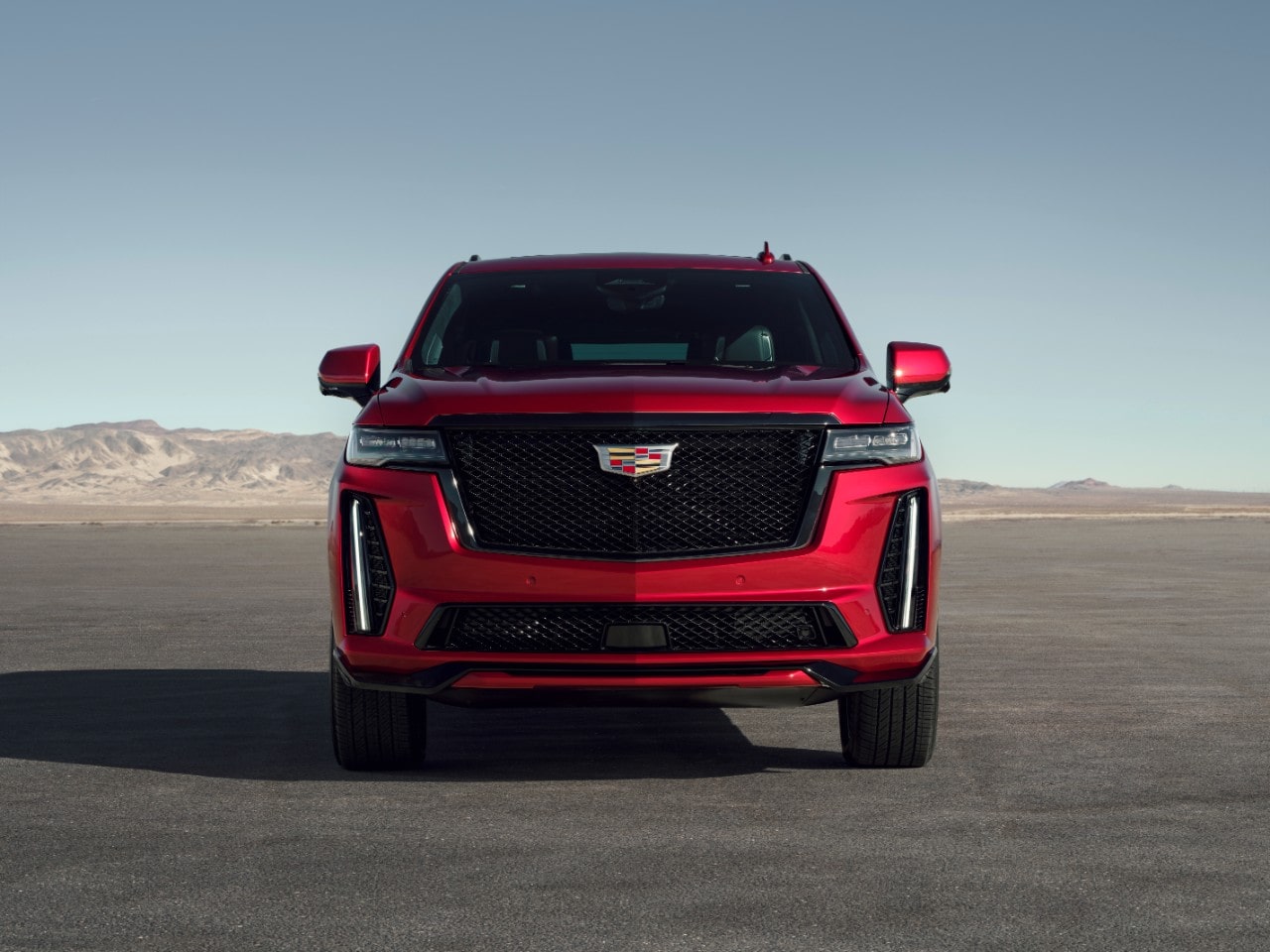 The 2023 Cadillac Escalade-V is here and it gets GM's most powerful gas-powered engine, a supercharged 6.2-liter V8 that churns out 682-HP and 653lb-ft of torque. With the powertrain coming right out of a Blackwing, Cadillac says the Escalade-V can go from 0 to 60 mph in less than 5 seconds and can reach a quarter-mile in 12.74 seconds at 110 mph.
Hand-assembled in Bowling Green, KY, it runs similar to CT5-V Blackwing's engine but with various upgrades. It sports an aluminum head and titanium valves, forged aluminum pistons, a forged steel crankshaft, and connecting rods.
The Escalade-V has a specially calibrated ten-speed automatic transmission complemented with a full-time all-wheel-drive system. It scraps the traditional two- and four-wheel-drive systems used in GM's full-size SUVs. Drivers are able to adjust the 50/50 front/rear power split and are given an electronically-controlled rear limited-slip differential.
Along with its six-piston Brembo brakes, Escalade-V features a chassis upgrade with steering and suspension calibrated for sportier driving. It sits on 22-inch wheels with dark trim.
Take a peek inside and you're met with 38-inch full OLED displays and a 36-speaker sound system. Interiors come in Platinum, available in Black or Dark Auburn with Zebra Wood trim and leather upholstery.
Escalade-V will later be getting the Super Cruise option with automatic lane change and towing functions.
There is no need to worry about SUV functionalities because it can handle 7,000 pounds on a trailer and has a provision for a tow hitch. Those looking to board with a maximum passenger capacity can opt for the stretched ESV version.
The 2023 Cadillac Escalade-V will be the most expensive Escalade yet, with a starting price tag of $149,990.