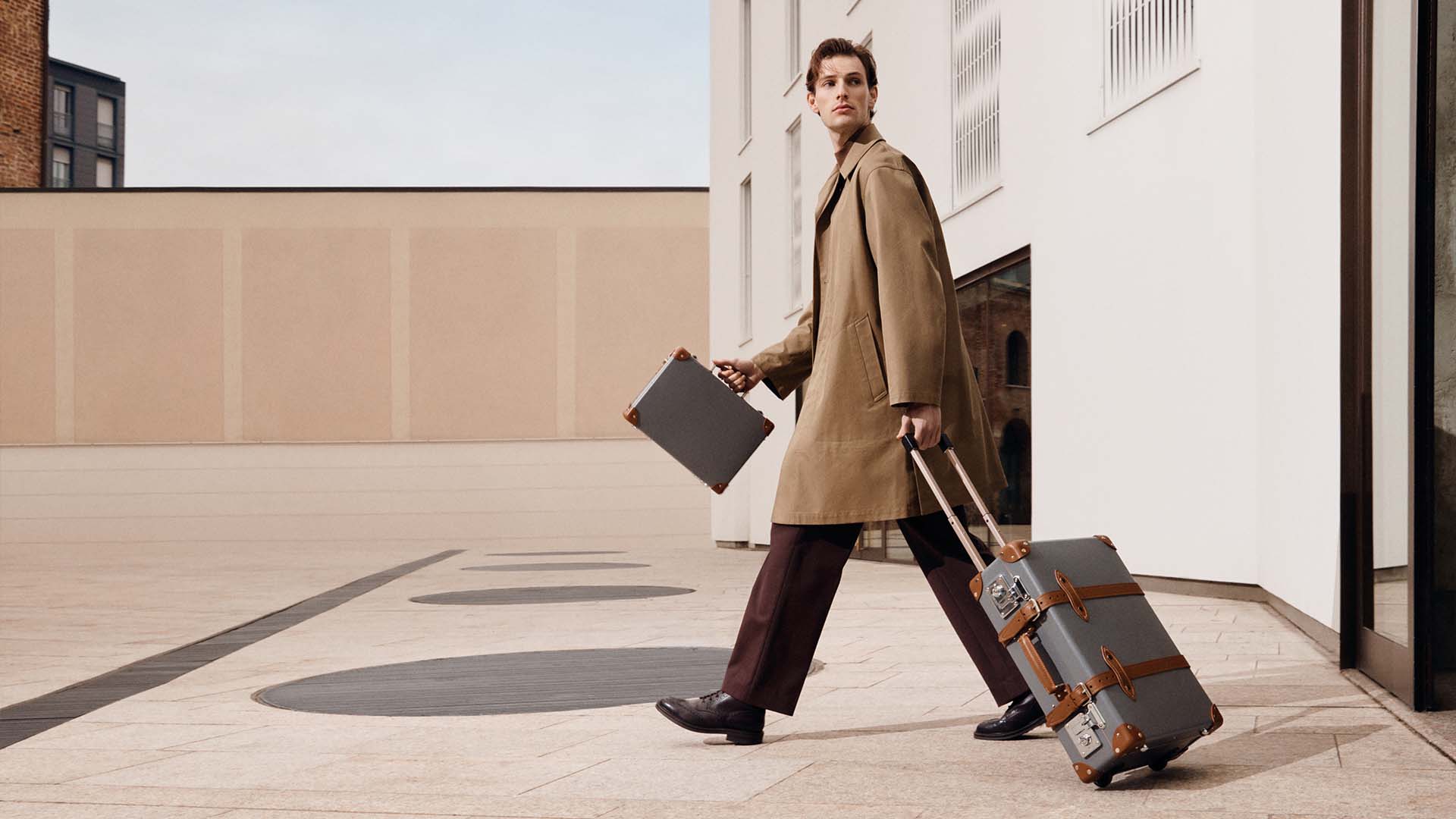 Globe-Trotter Luggage | The Perfect Travel Companion is Also One of The Most Timeless
Globe-Trotter has been around since 1897 and there are very few brands that have withstood this test of time. Narrow the scope into luggage brands and that list gets even shorter. Globe-Trotter's not only been a symbol for luxury but it's also shown us resilience through war, crisis and most certainly pandemics. Globe-Trotter at its core looks beyond the short-term fads of built-in battery packs and even market hiccups. Their latest offerings are still hand-made in England from the finest materials and with the utmost care. Riveted detailing and leather-strapped trunks are still the highlight with new collaborations that aim drive more trust, notoriety, and desire.
Everyone from Queen Elizabeth II to Winston Churchill co-signed "The World's Most Famous Suitcase." It fits in so well with James Bond's ethos that there's a recently-released collaboration to coincide with No Time To Die. And we're sure more partnerships are on the way but Globe-Trotters are a true aspirational product that needs no hard selling. It's a must for even the most infrequent traveler that just wants something that makes a statement but does it with class.
If you're looking for some added mobility, Globe-Trotter now offers 4-Wheel Luggage, one that's finely produced and adds some convenience into the mix. The full range includes smaller carry-on suitcases as well as larger iterations that you'll need to check in.
Globe-Trotter offers an array of finishes, from a classic black or neutral suitcase to something more vibrant, including shades of orange or blue and beyond. If this isn't enough, customers also have the ability to add Initialing to their luggage. You can choose from a range of typefaces, sizes and colours while the Bespoke team at Globe-Trotter's workshops in Hoddesdon, Hertfordshire uses traditional craft techniques to add these unique details. The initials are hand painted directly onto the front position (lid) of the Globe-Trotter suitcase to create a traditional yet contemporary, durable effect to last a lifetime of use.
See more of Globe-Trotter's latest offerings in the gallery and head to their online store to learn more.