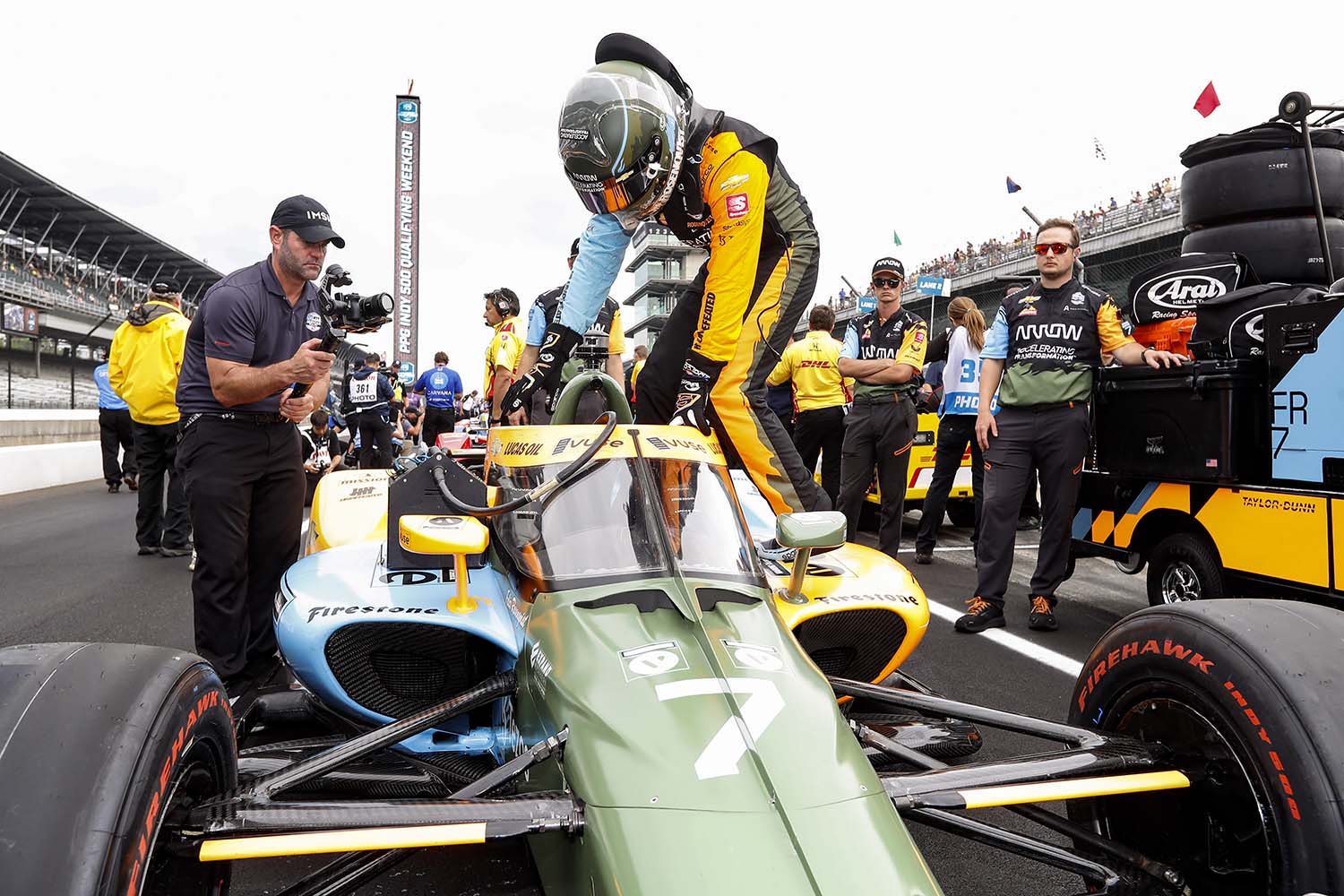 Arrow McLaren SP's O'Ward & Rosenqvist Talk Indy 500 and Shifting IndyCar Culture
This weekend, the 106th running of the Indianapolis 500 will take place where we'll see Arrow McLaren SP drivers continue to compete for a championship. Both Pato O'Ward and Felix Rosenqvist are starting to heat up and they'll be racing with two-time Indy 500 winner Juan Pablo Montoya who's manning the third McLaren car. Both Pato and Felix are young and Pato's just inked a long-term contract with Arrow McLaren SP, furthering the belief that these are the faces for McLaren in IndyCar — and possibly beyond — for years to come.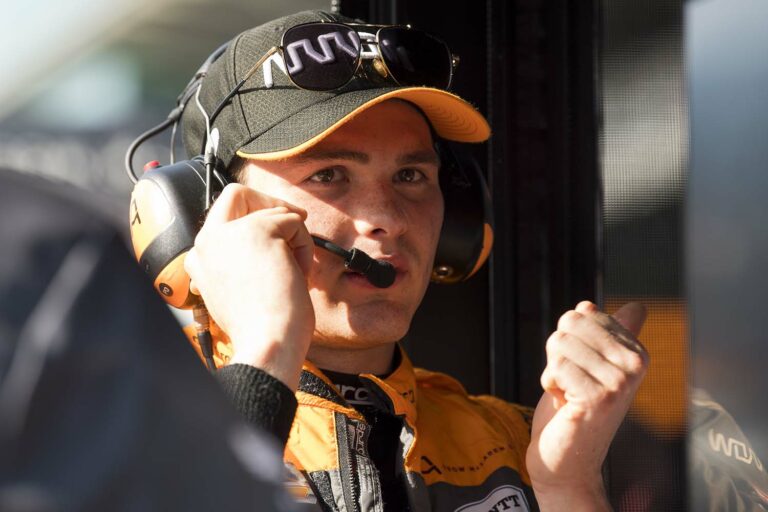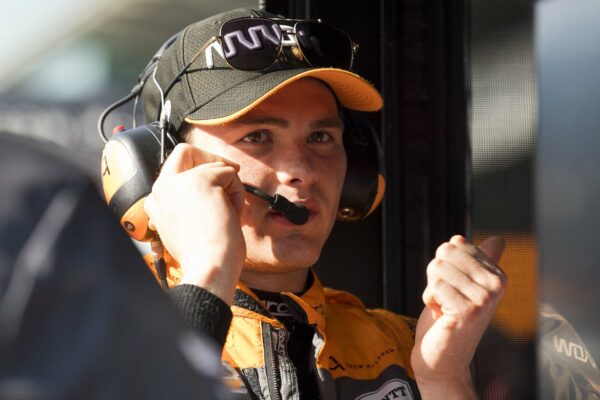 We sat down with both Pato O'Ward and Felix Rosenqvist to see what makes this group different and what role they're playing in preserving McLaren's legacy while actively contributing to its future.
From looking at the Arrow McLaren social media accounts, it doesn't seem like you two take yourselves too seriously. How does that shift come race day?
Pato: I think it's very important to have fun. It's one of the most important things whenever you're doing such a stressful and high-pressure job. And not just for us, but with the engineers, with the mechanics, with the bosses, with the PR team. We spend too much time together to be just too serious about it and I think that's what makes us one of the best atmospheres in IndyCar. I think our team is one of the best places to work in just because the atmosphere's great and people enjoy it. We work really really hard but that hard work doesn't really matter if you're not enjoying what you're doing and loving what you're doing, right? So I think that's the motto. When it's business and time to get things done, we always get it done. But, you know, we're allowed to have some fun.
Felix: Our team, the structure we have requires everyone to work very hard when compared to other teams. And like everything in the background is very serious and requires a lot of attention all the time from all of us, not only the drivers. But, every once in a while we're definitely good at having a laugh and I think that goes back to your Go Kart routes and why you're in the sport in the first place. It's to have fun. And I'd say we're the most fun team in the Cup.
I'm sure you're pulling in a lot of new fans as well. Do you guys see a lot of new fans come to you guys that are new to Indy because of some of the interactions you're having on social and beyond?
Pato: Yeah, one of the coolest parts about our team is that we brought a lot of young fans to the series to enjoying racing and that's what we need, right? Ultimately those are the guys and the girls that are going to continue supporting and watching the races as they grow, and I think it is cool that two guys, fairly young, are racing for the team and it's really really cool to know we're one of the teams and one of the organizations that is bringing a lot of new faces to the motorsports world.
Felix: I agree, I think it's good to show that you can be human. There is a lot of social media accounts, and in general in sports, where there's a lot of elitism. They give this sense of doing things and being things that most people can't and I think both me and Pato are pretty down-to-earth people. We like to have fun in a human and normal way, and end of the day, we are just normal people, working here in this team. We're skilled people and we are dedicated in our sport but I think it's bringing fans when they see that we're just ordinary people like everyone else.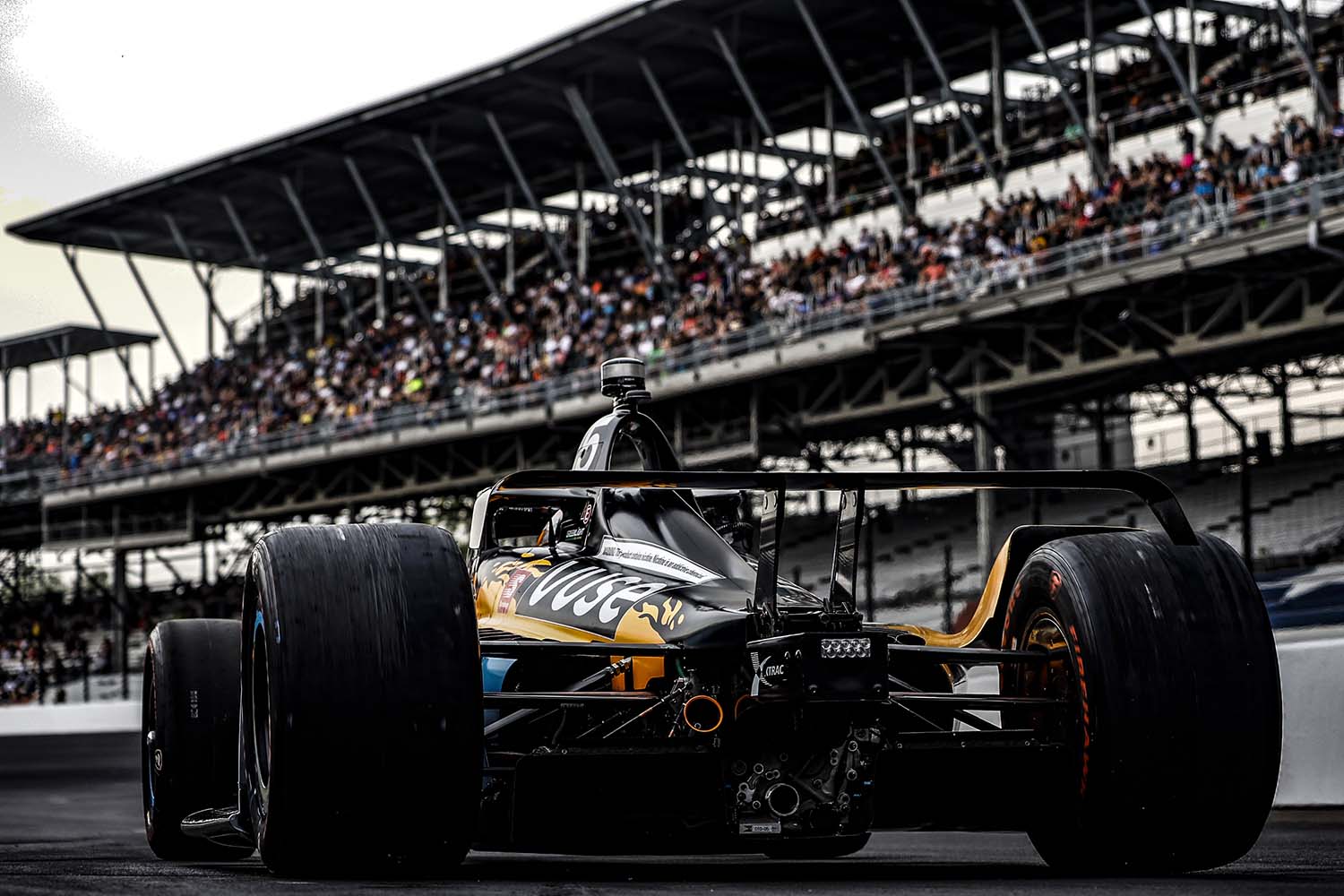 In what ways do you see Arrow McLaren being different from the rest of the teams?
Pato: I think the way we work, like what we mentioned. The atmosphere and how everybody is family in a way. It's everybody working together as a team, and it's not like Felix's side is against my side. I think it is really nice that we all come together to create the best package for all of us, to make sure that both cars are the best as possible.
Felix: I think it is a little bit of a different setup compared to most teams. The fact that we have two cars full time, one for the month of May, it gives us a pretty good focus on those two cars. We have really good people on both cars and we don't feel like we're spread thin. I think a lot of other teams are right now, cause Indy Car is growing and it is hard to find people to work in Indy Car. That's just a fact that all the teams are going through right now. It is hard to find mechanics and engineers that want to do this for a full-time job and I think we're in a good situation on that side, that we feel like we get the quality on both cars. Also, our team president, Taylor, he grew up working in the team from being a trainee, came into the team just trying to get a job and now he is the team president. I think that's pretty unique to have a guy that's been through it all, that's still fairly young and has the respect of everyone in the team to lead the team. It's a good bond, for sure.
Felix for you, you obviously won Rookie of the Year in 2009 and you're really coming on pretty hot. But Indianapolis is a long way from Sweden, wouldn't you say?
Felix: It is, yeah. It's a long way from home and I have been here for four years now. I'm definitely settling into the American world a bit more every day. I think it's one of the biggest culture changes I have been through. I have been racing in Japan, in China, everywhere in Europe and I think there's still things that I get used to over here that are very different from, especially I think working over here, I think living here is very easy, it's very nice. It's easy living, people are nice to you, people try to help you and the way you work is just like you have, and you have the metric system and the imperial system and all those kind of things. It's just a lot to get used to. But I definitely feel settled in. Feeling like I am in a good place right now. I got results, finally starting to come and we're always up there fighting for pole positions pretty much every weekend lately. And just, good couple results here would be nice, if you get on a bit of a roll.
With the McLaren name comes a lot of history and also a lot of responsibility. What are your thoughts on the ownership that you both have to take in ensuring the success of the brand as a whole?
Pato: Yeah, we race for a very prestigious name and brand and I feel like I am in a very special opportunity and a very special place in being able to do that and I feel like a lot of people would live to be in my position and you gotta maximize it, right. I think we work really well as a team, I think Felix and I have really gelled together with the team and in what the team wants us to show from our personality. And I think the team does a great job in showing the human side of racing and not just from our side, but from the mechanics and all that stuff. So, yeah, we're really proud to be a part of a great organization and a team that is loved by so many fans around the world. If you ask fans, "what team do you guys love?" the answer is always McLaren, and it's great to be a part of that.
Felix: Growing up, McLaren was on my walls. Not only the F1 team, but the road car. Man, I was religious about that road car, the F1, and like I saw one when I was a kid and I had a little digital camera and I took so many pictures of it that the memory ran out before I got to the other side of the car. I have been living and breathing McLaren for most of my childhood. Obviously, I have been on a lot of different teams and places since then, since my career took off. But, it's cool to be here now. Now, I feel like, we've definitely come to a point where it feels very clear which direction we are headed. Yeah, it comes with a lot of responsibility and we feel that more every day. Like, we are a proper McLaren team now. I think also our results show that these teams here are not easy to beat. Just because you're McLaren, you're not gonna come in here and clean everything up. It's tough. But we are up there now, fighting. We had poles and wins, and Pato fought for the championship last year. I feel like we're on a really good trajectory. And that is deserving of the name for sure.
—
The Indy 500 takes place at the Indianapolis Motor Speedway in Speedway, Indiana this Sunday at 12:45pm EST.