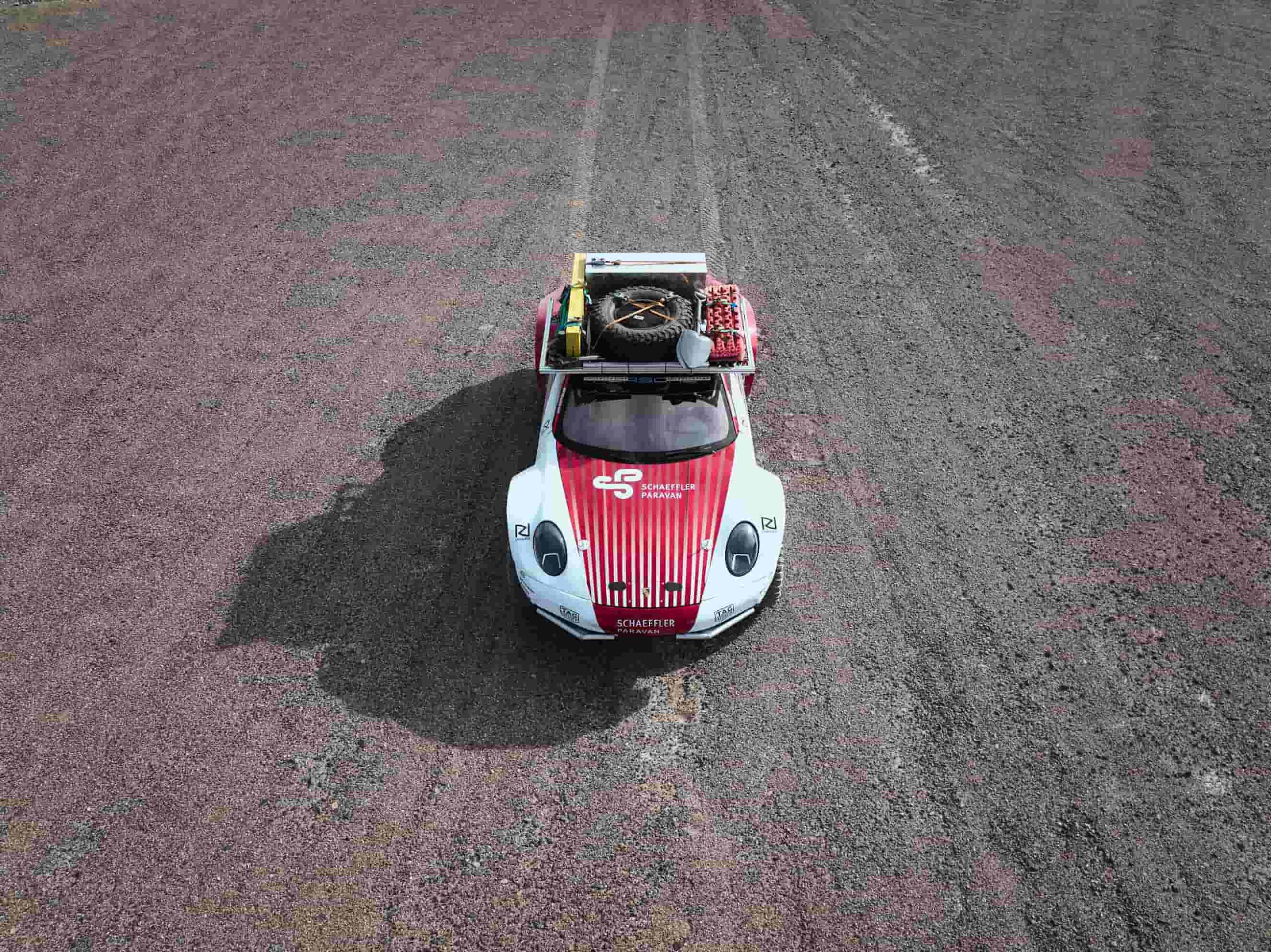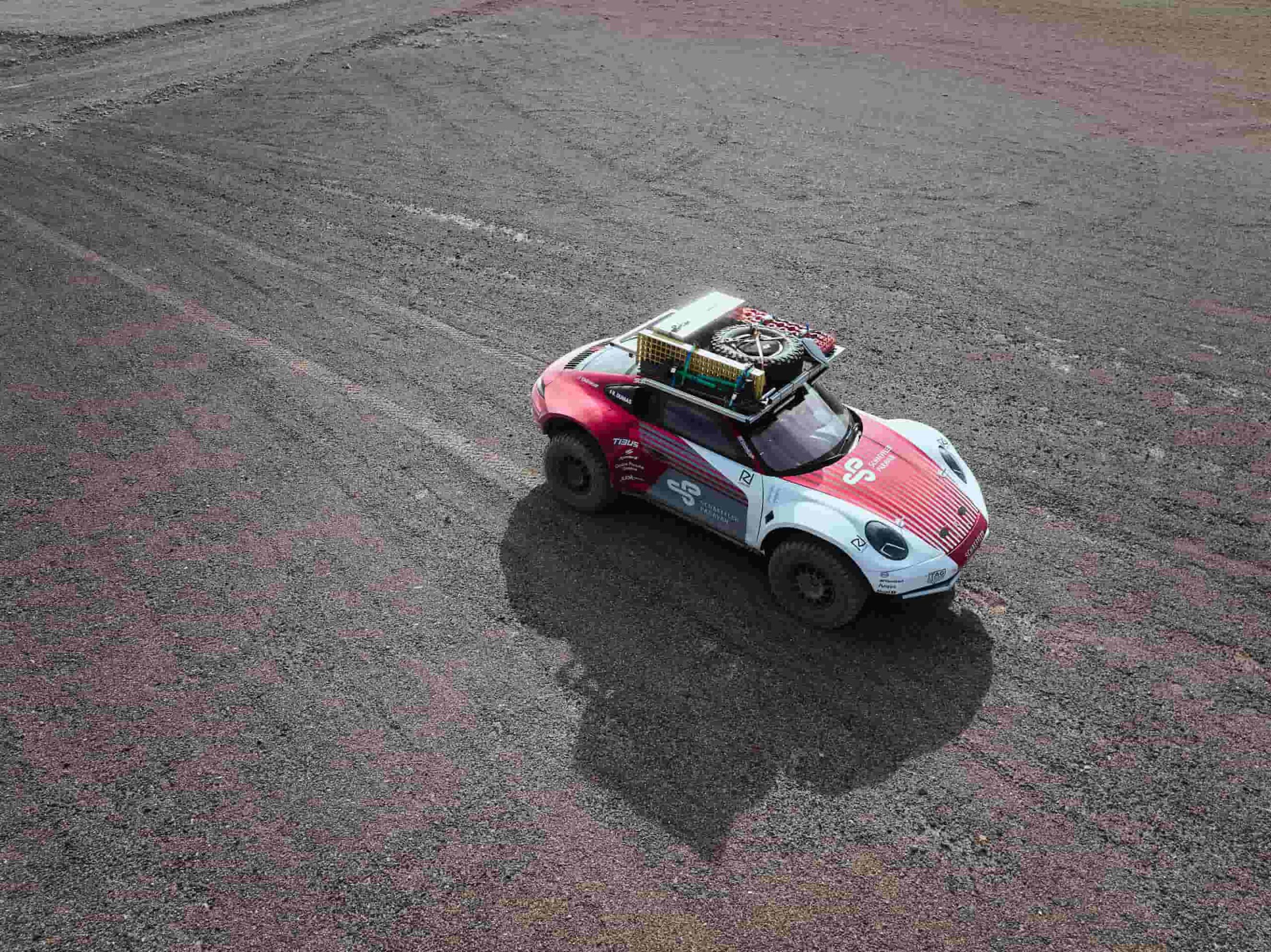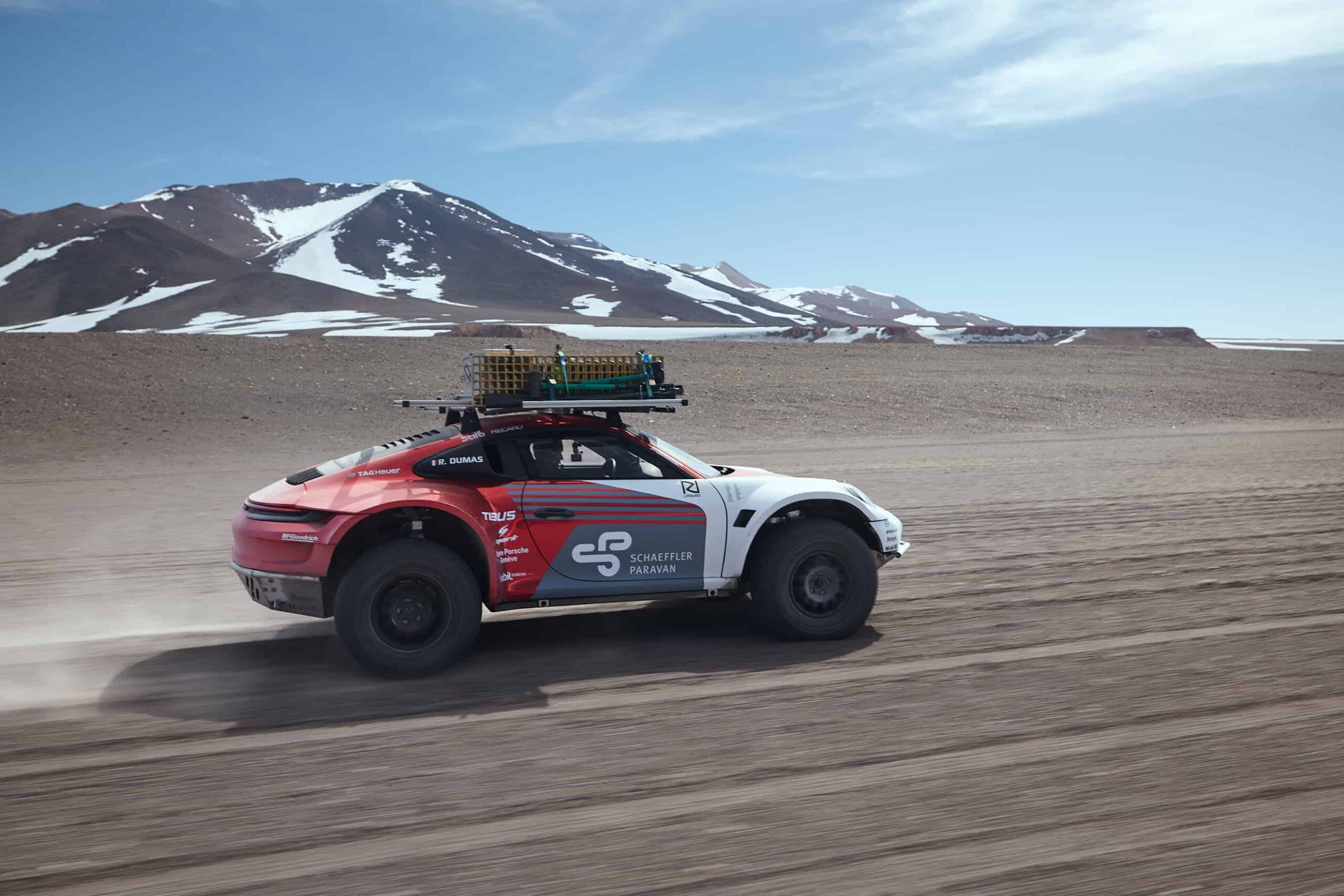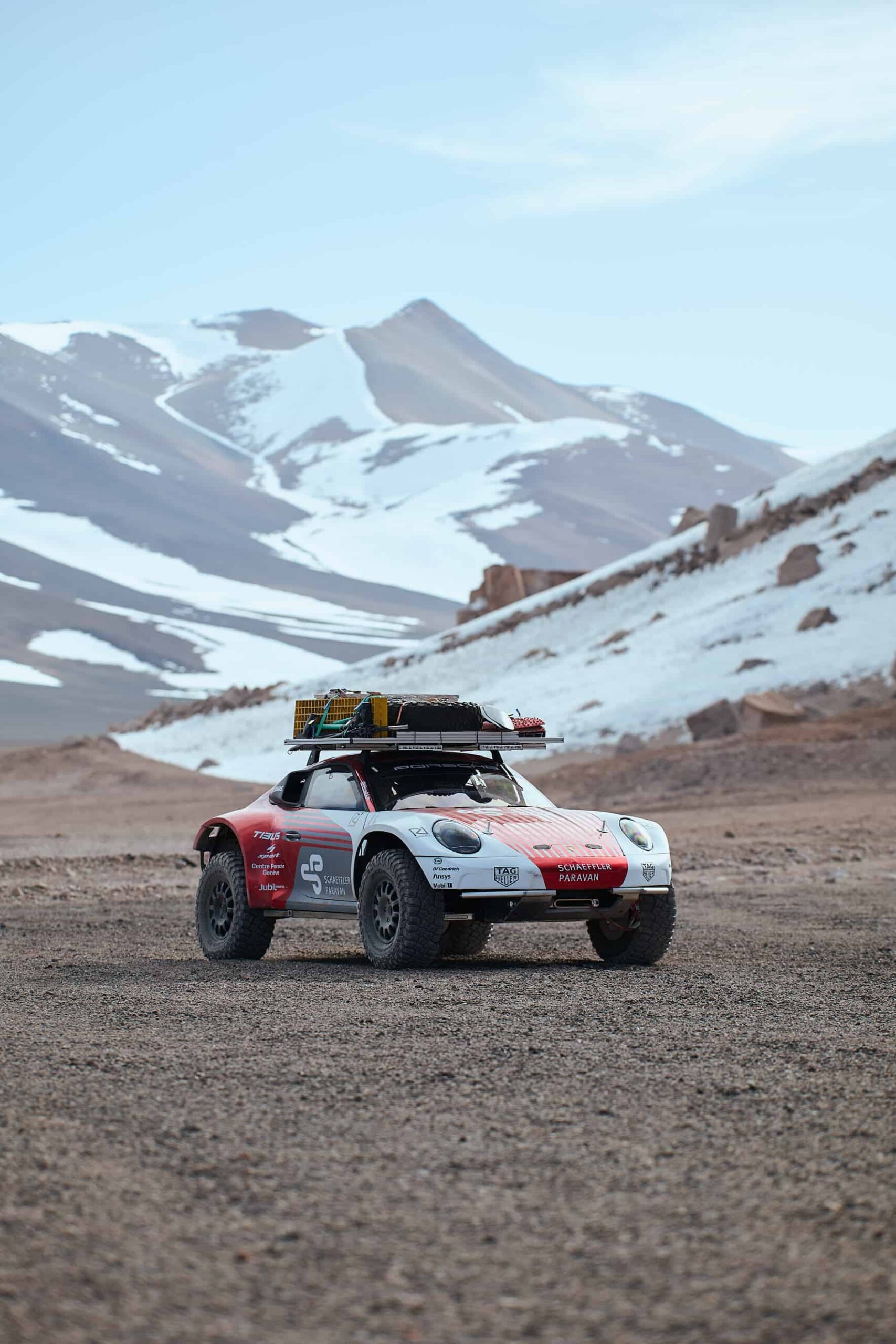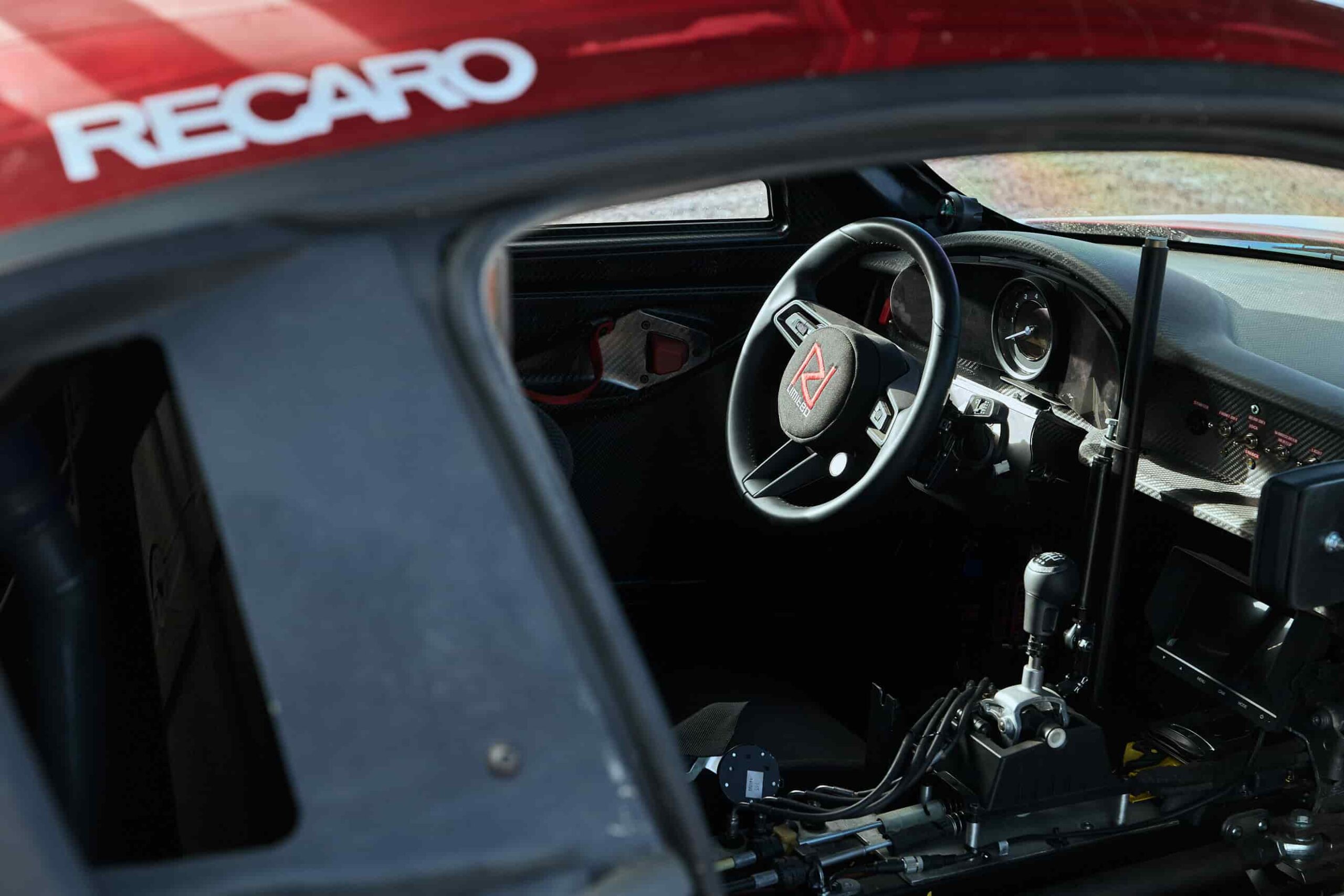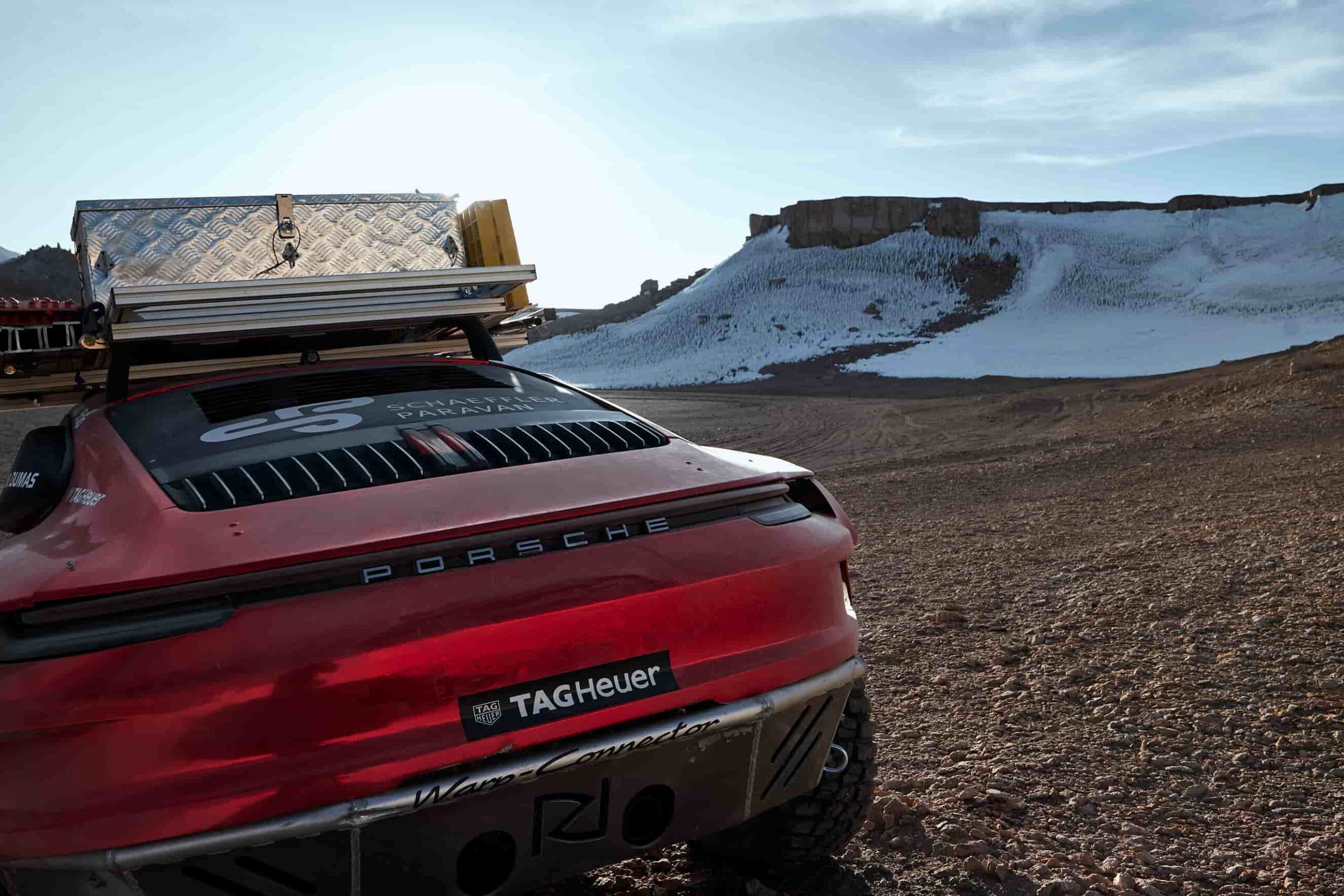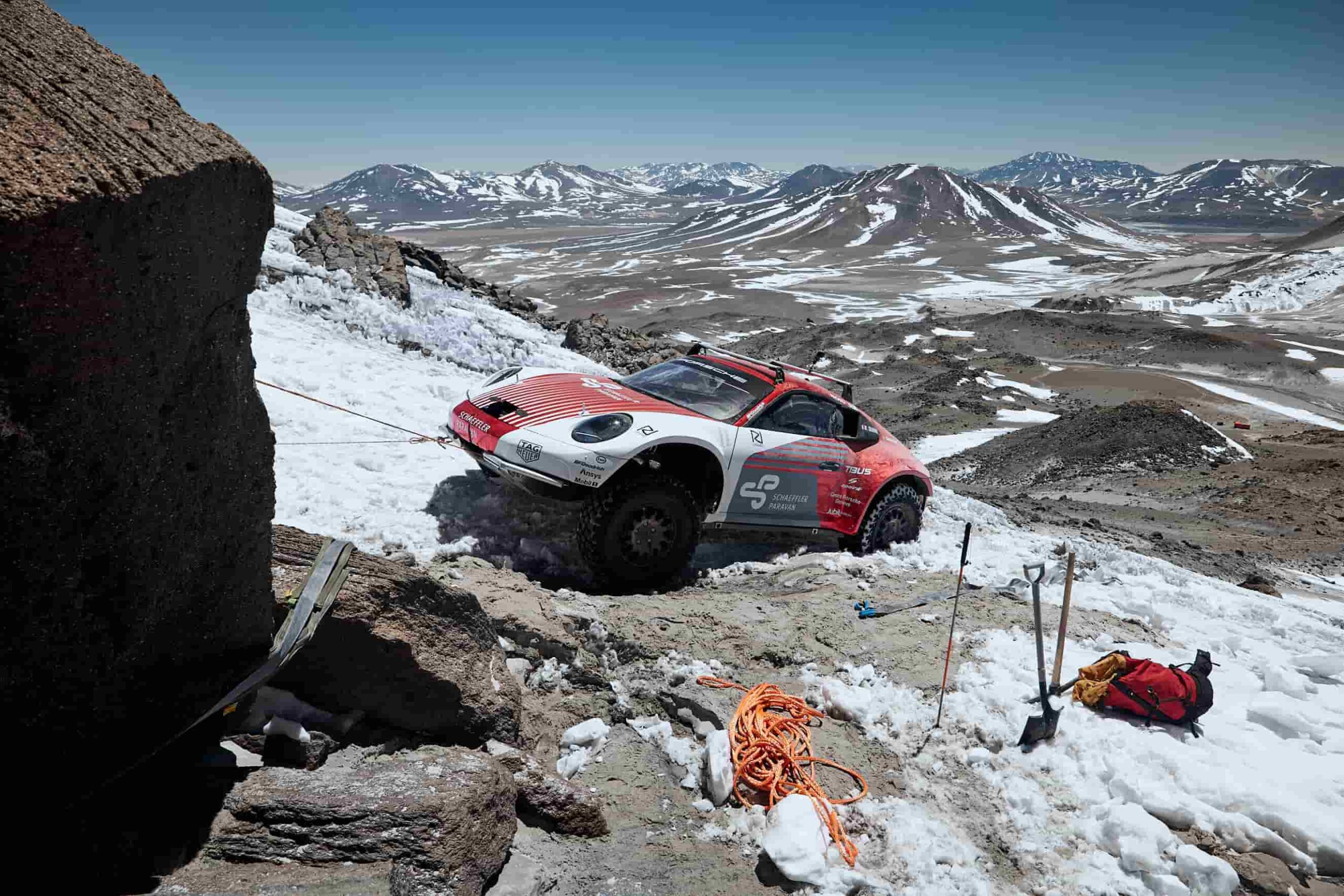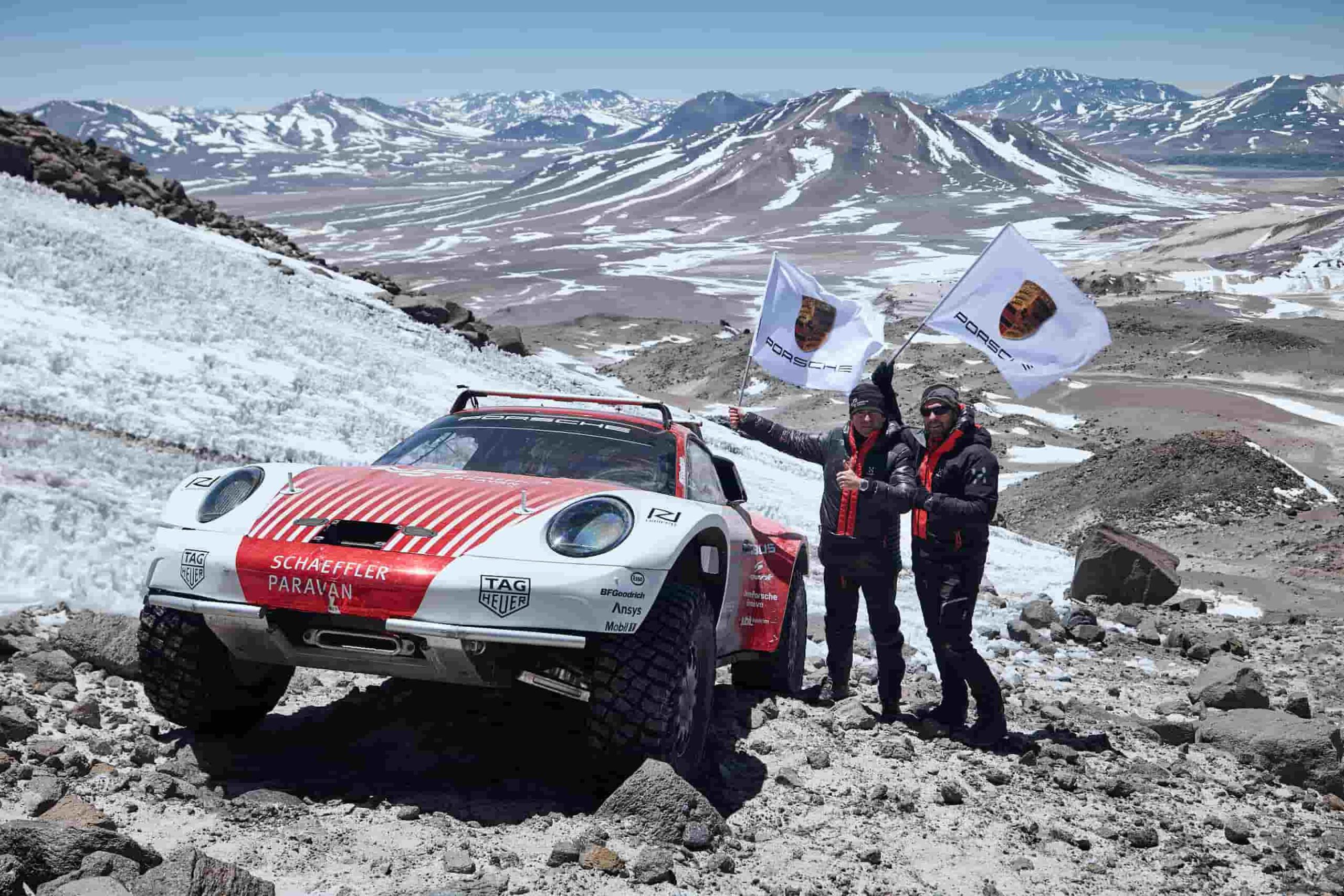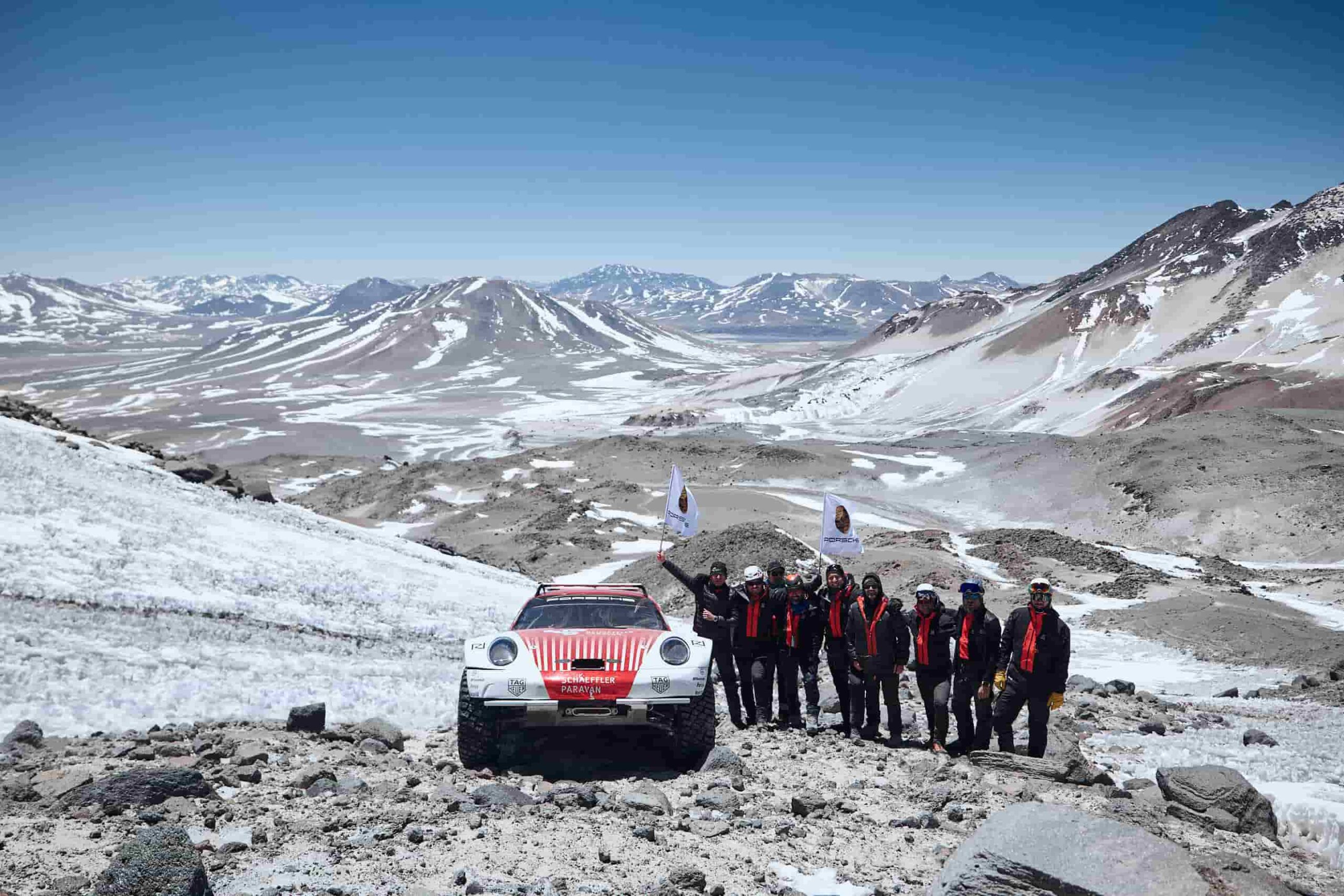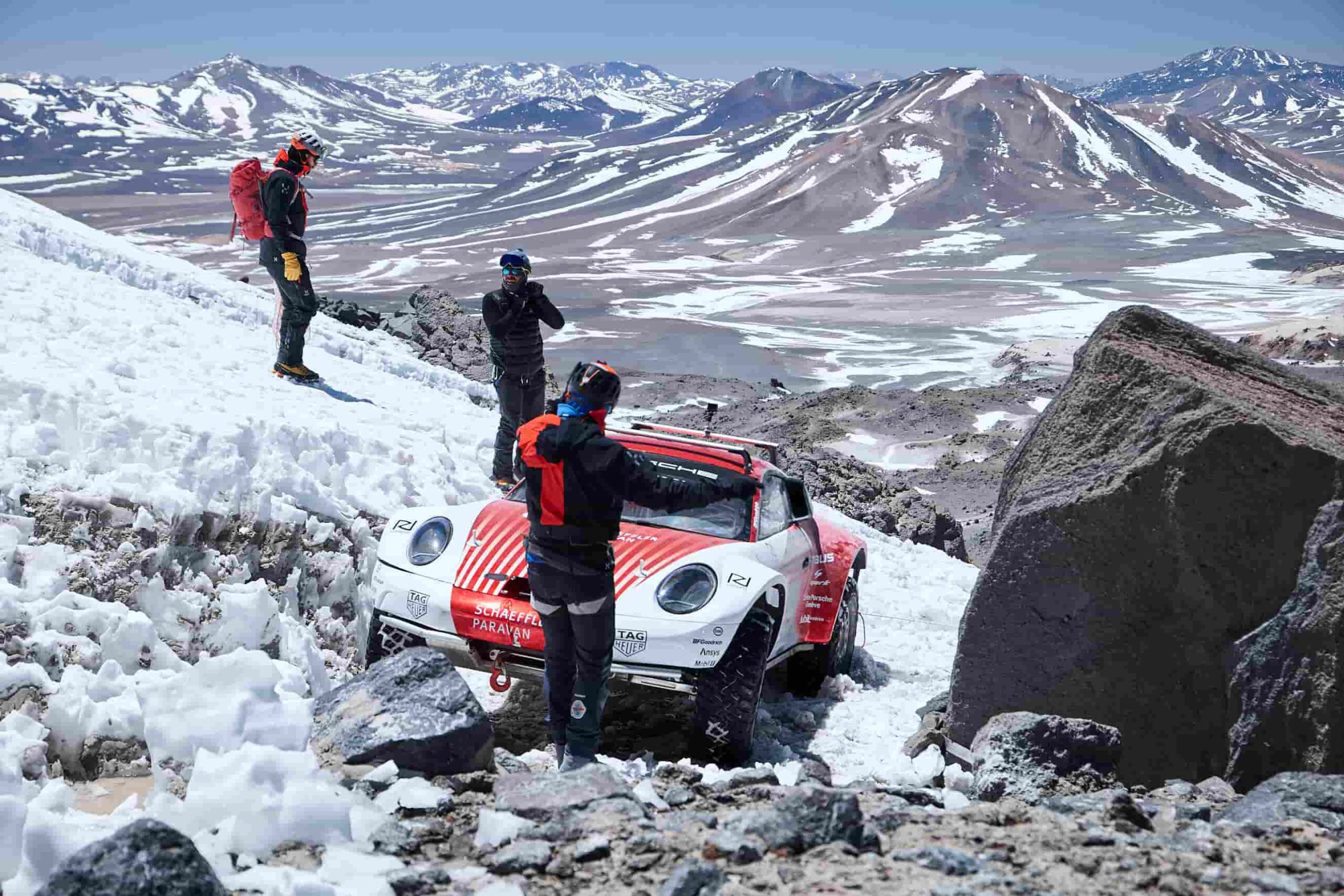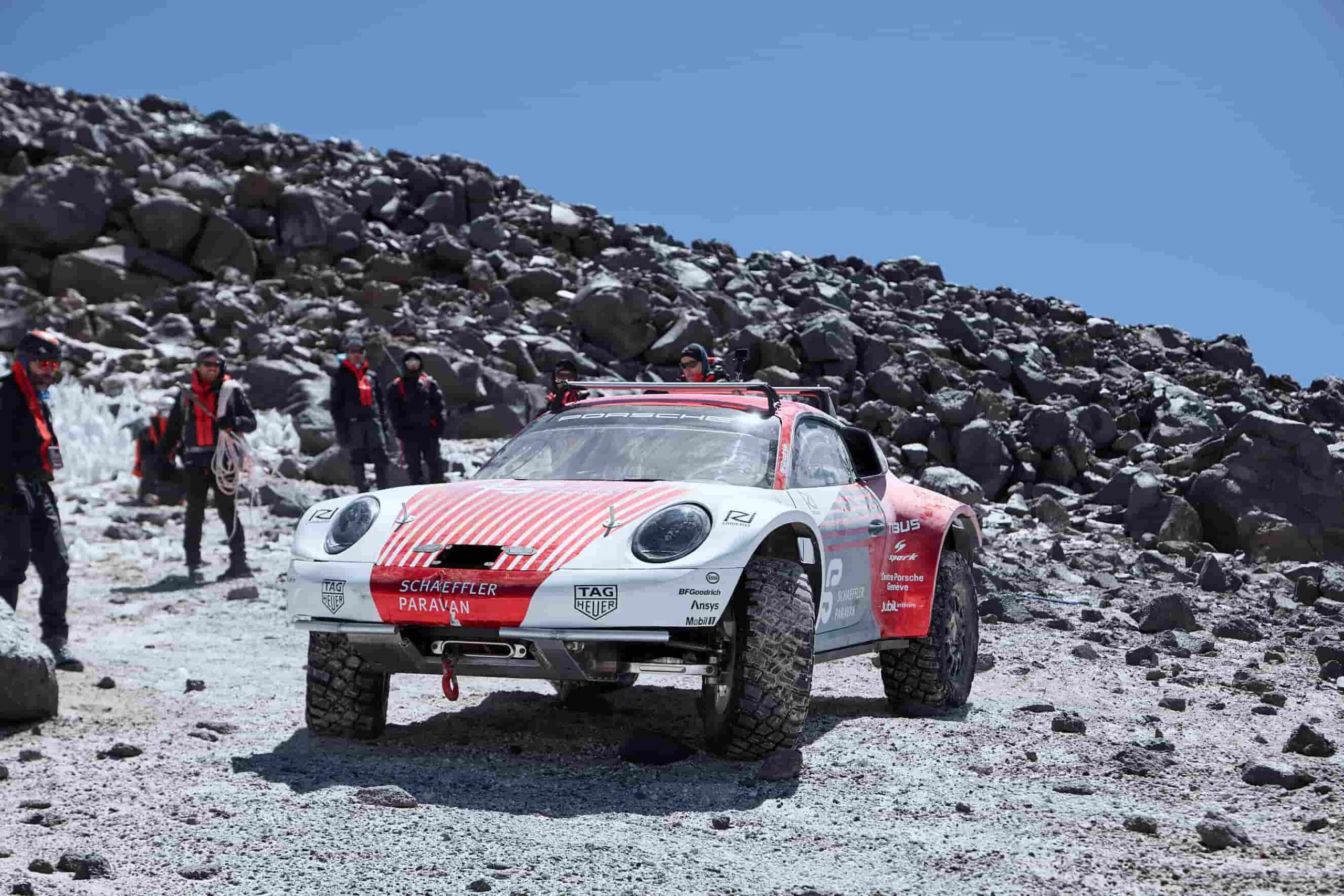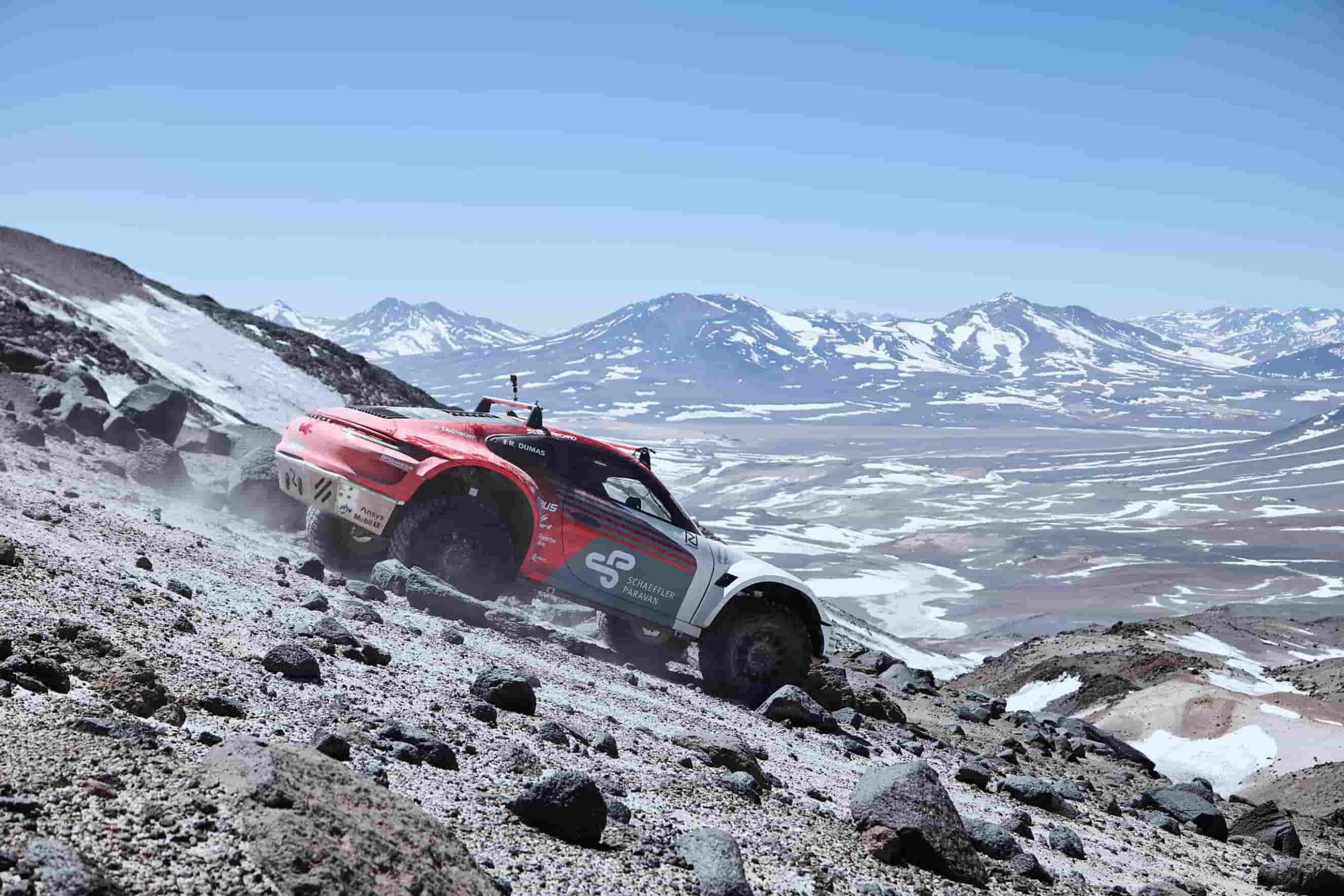 Frank-Steffen Walliser, Vice-President of Porsche AG's Complete Vehicle Architecture and Characteristics division, commissioned Porsche 911 chief engineer Michael Rösler to focus on a project to test the 911's off-road capabilities.
Two experimental Porsche 911 cars were tested on the slopes of the highest volcano in the world, Ojos del Salado, in Chile. The team, led by endurance racer and adventurer Romain Dumas, set out to explore the limits of the 911, beginning with Chile's volcano.
With temperatures hovering around 30°C below freezing, the 911 navigated through bolder strewn gradients and ice fields, with the summit's seasonal snow and ice providing the test's upper limits at 6,000 meters up, testing both cars and drivers.
Each car is based on the 911 Type 992 Carrera 4S and is equipped with a factory standard turbocharged 443 hp flat-six engine and original seven-speed manual transmission. The engineers at Porsche's research and development base in Weissach worked closely with Romain Dumas Motorsport to equip the cars with revised bodywork. The process allows clearance for the 310 mm wide off-road wheels and tires, roll cages, carbon fiber seats, and harnesses. It brought in lower gear ratios for precise gentle throttle inputs and added portal axles for increased ground clearance to 350 mm. Drivers are also given lightweight Aramid fiber underbody protection for rock maneuvers.
To further equip the two cars for the off-road test the team installed a Porsche Warp-Connecter, manual and switchable differential locks, an advanced steer-by-wire system, a front winch, and a raised cooling system.
Completing the look, the two Porsche 911s were outfitted with two distinct paint schemes. One had the Porsche Motorsport color scheme found on the 963 LMDh racers, while the second had a 911-themed coat designed by the Weissach team.
See the gallery above.