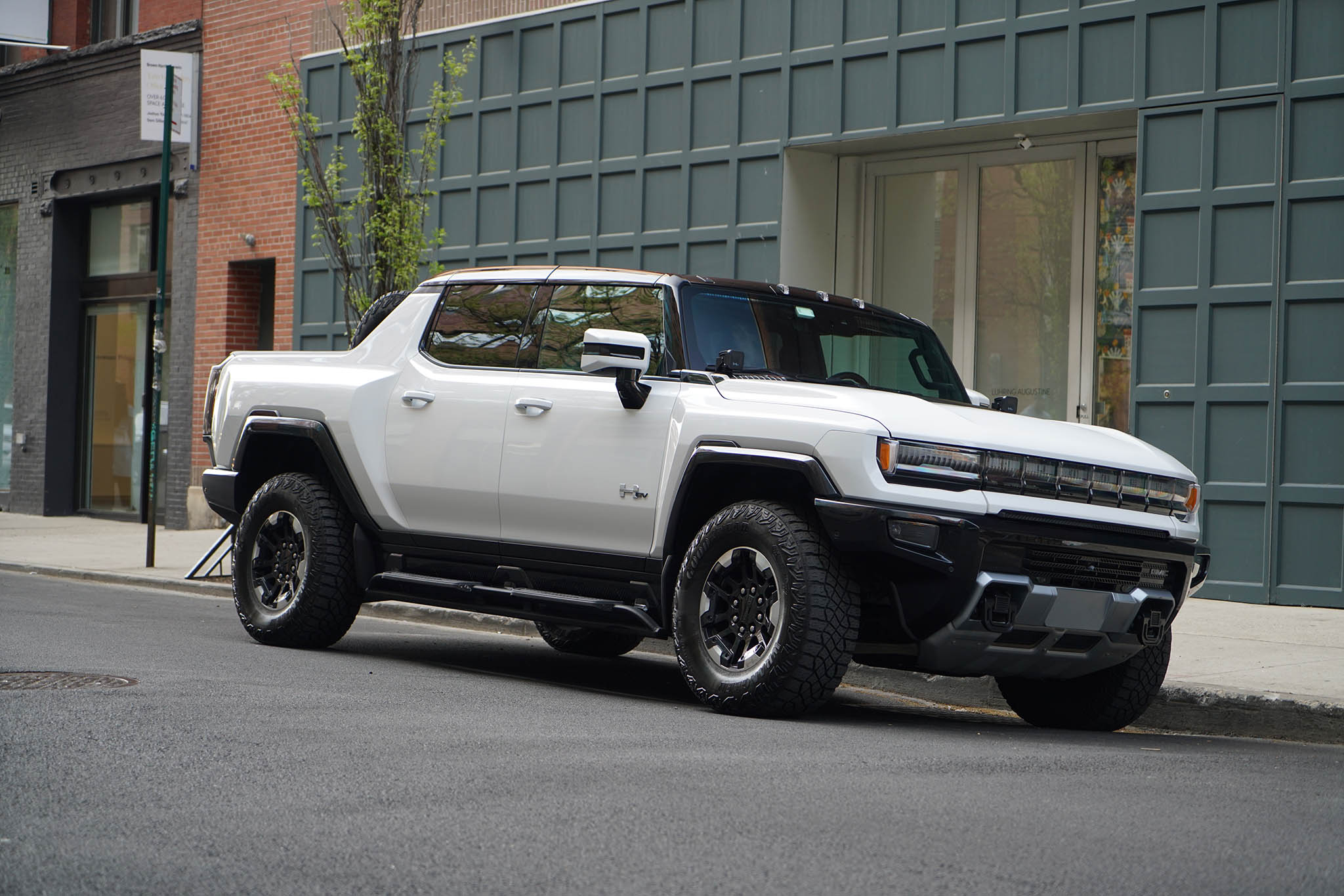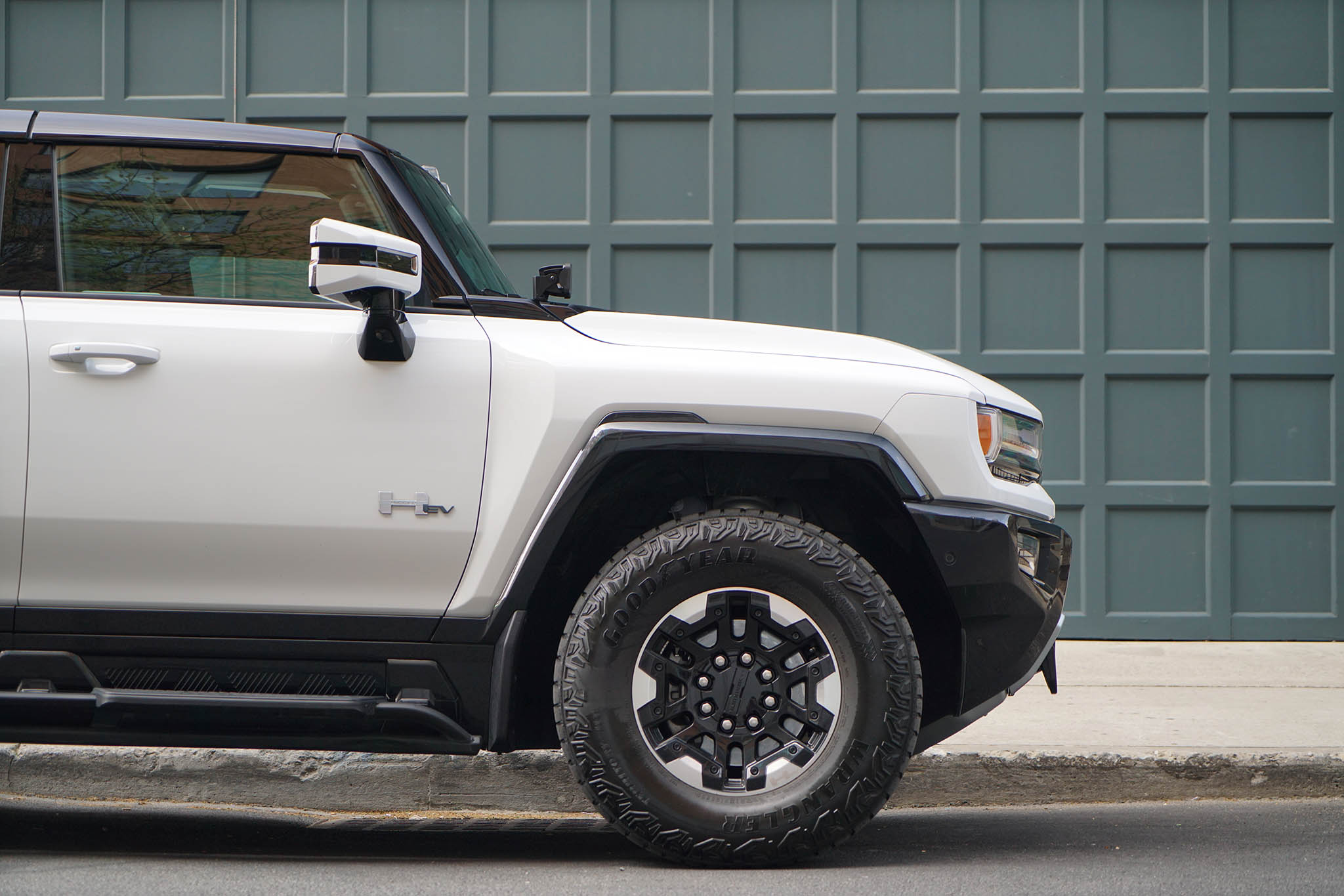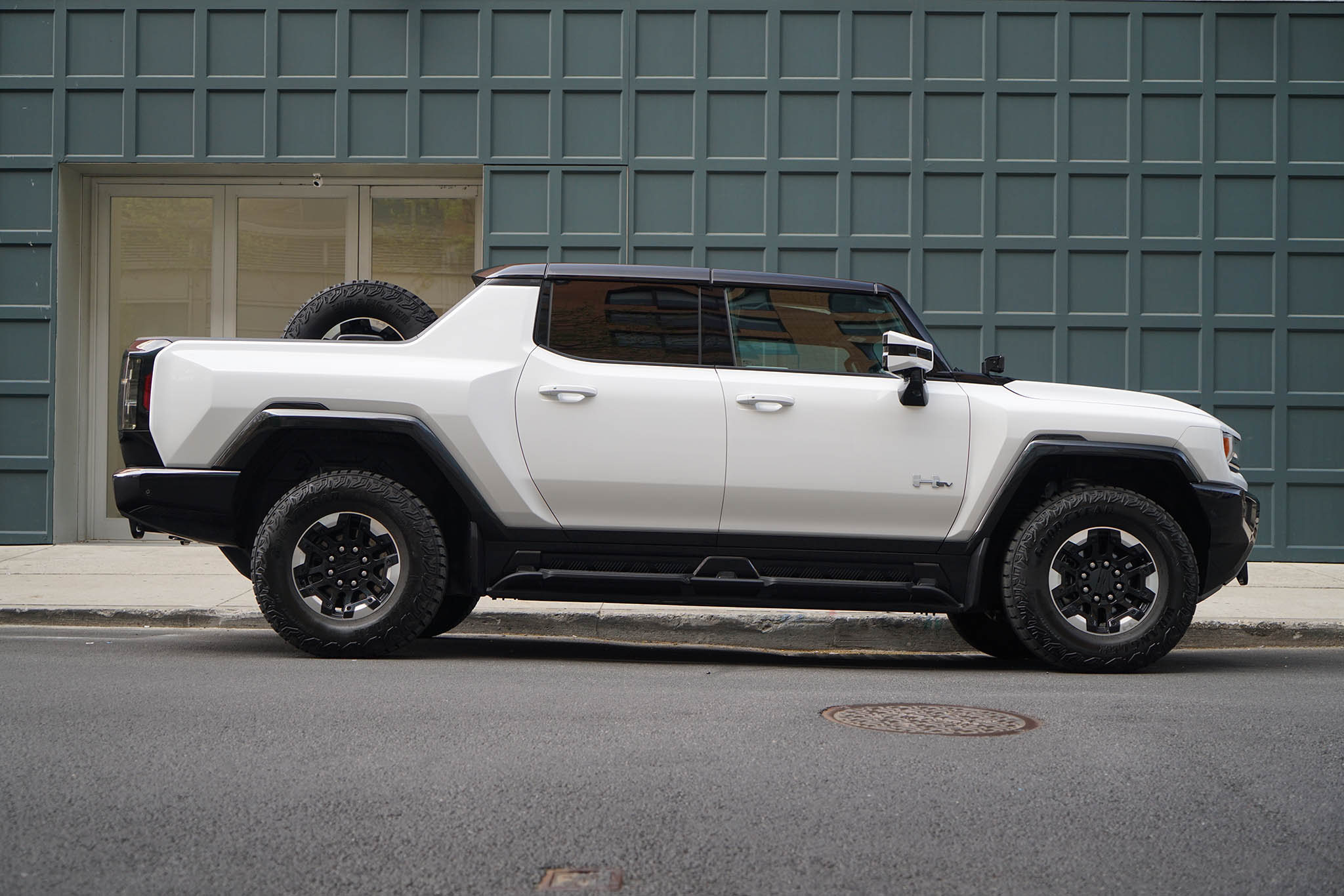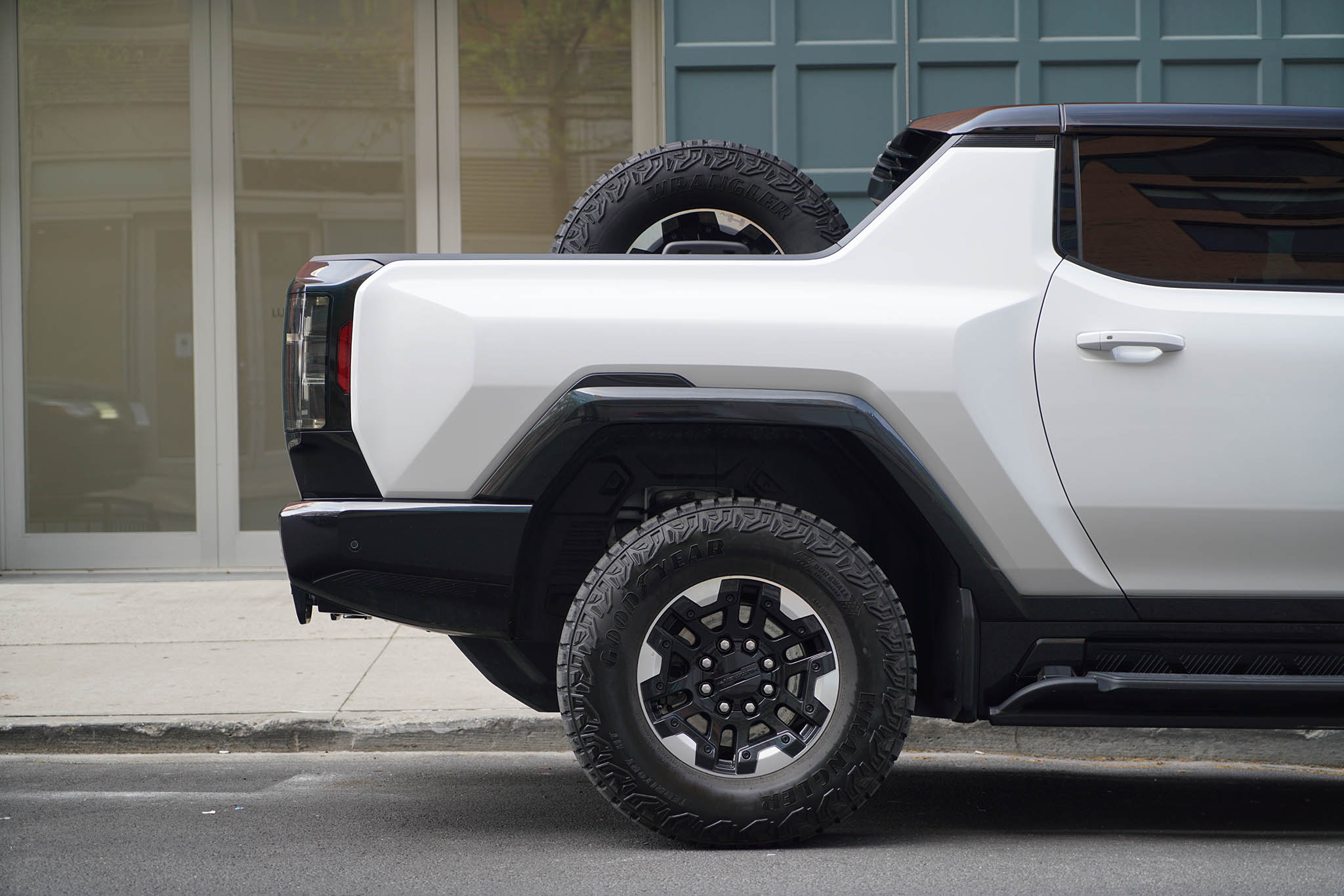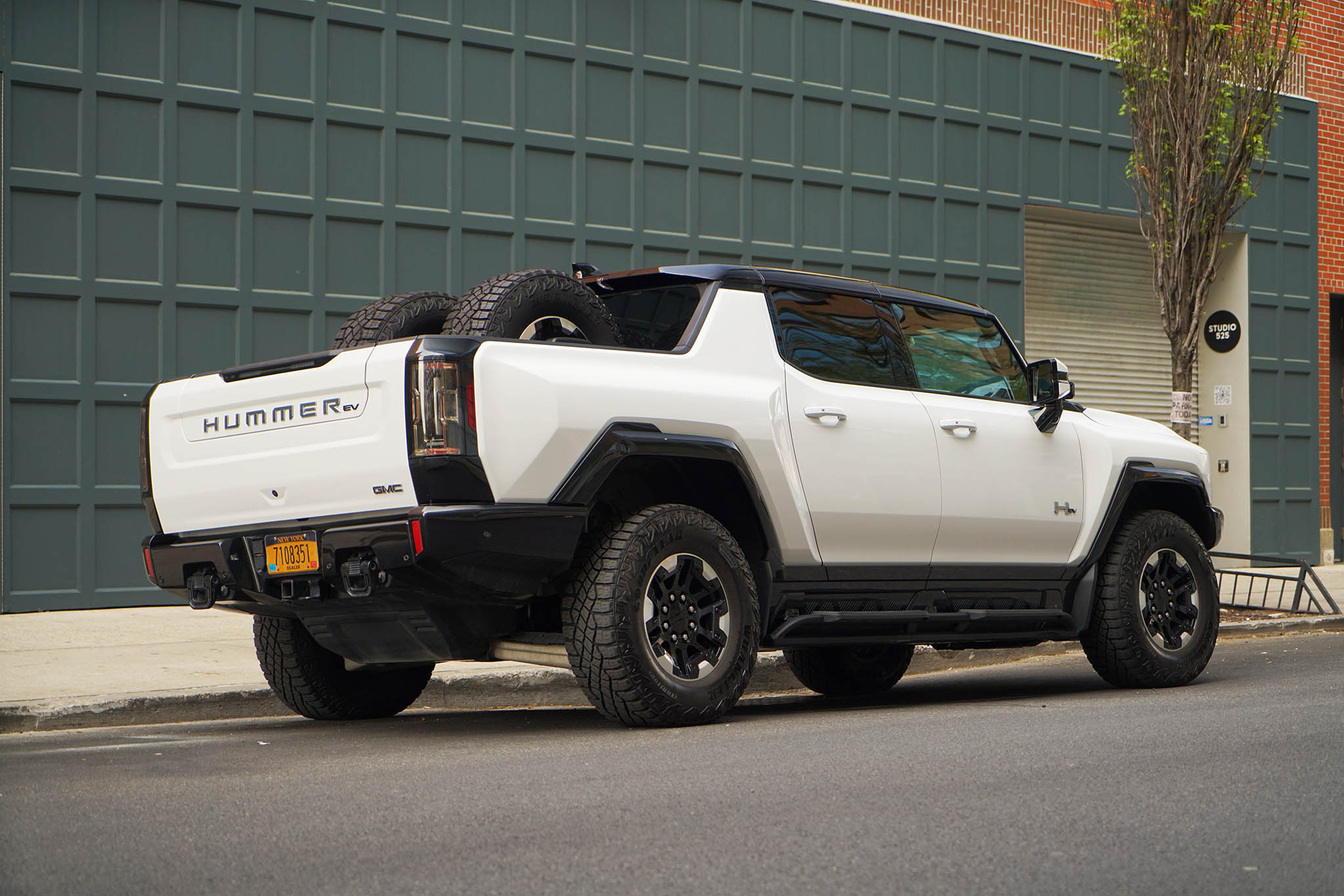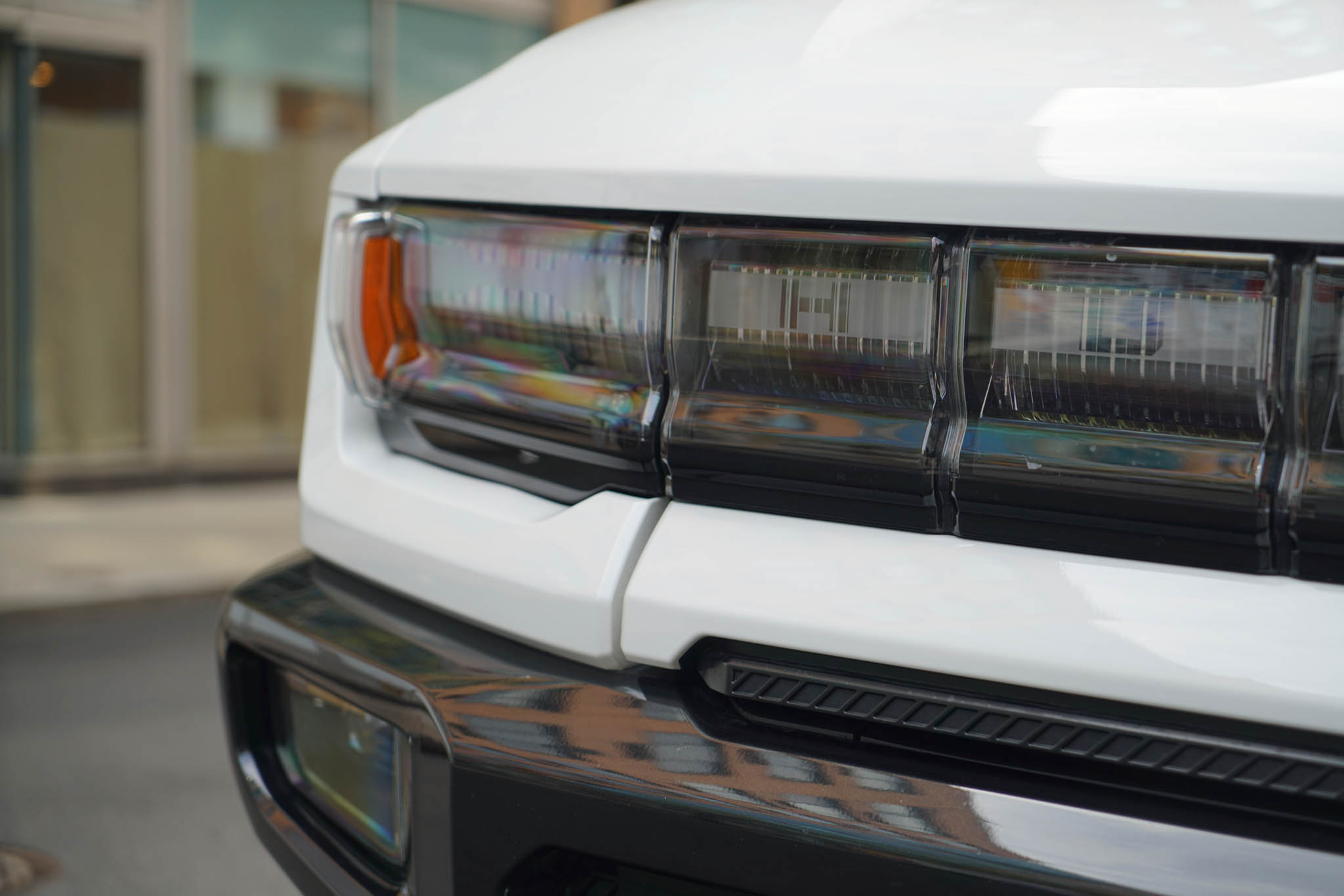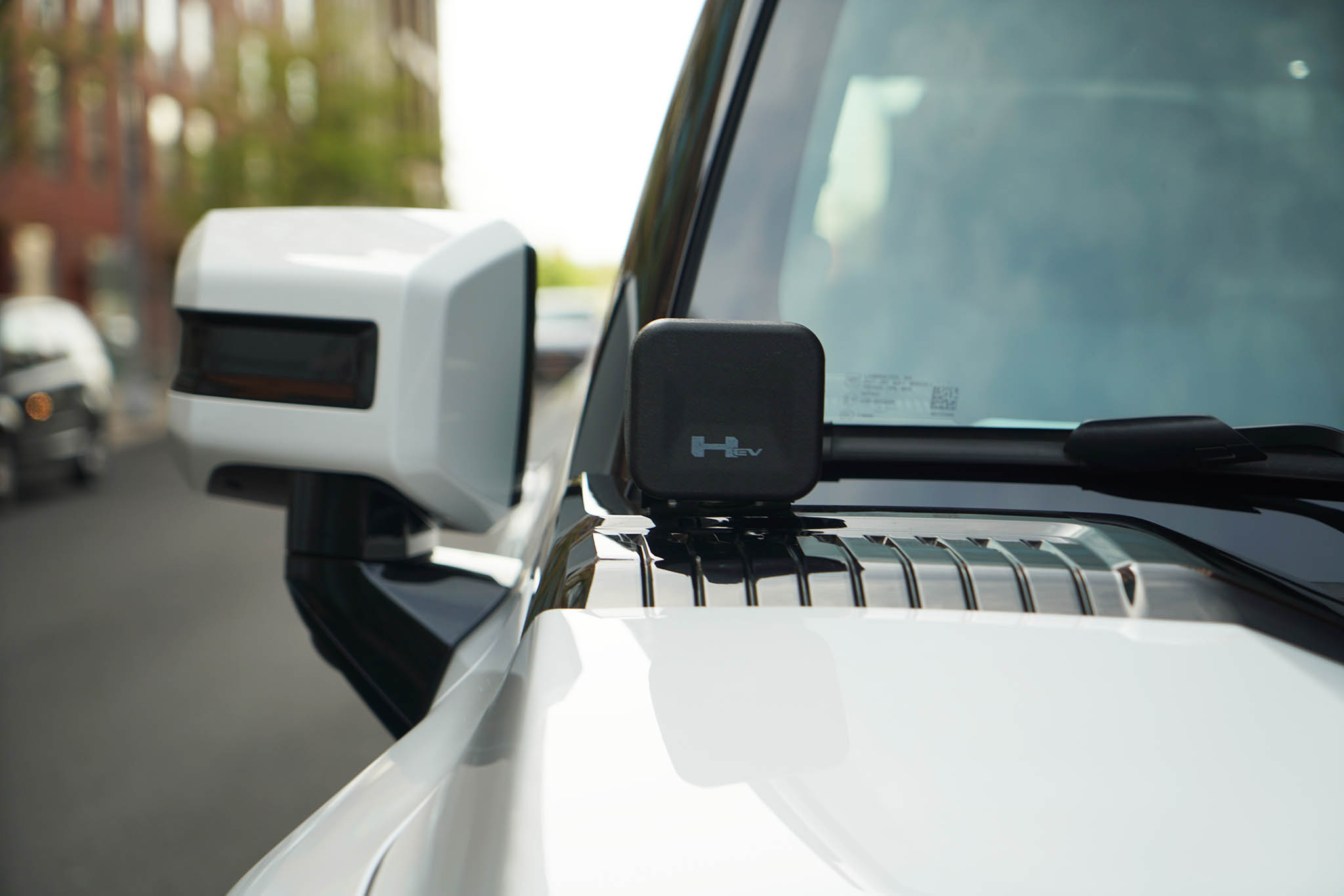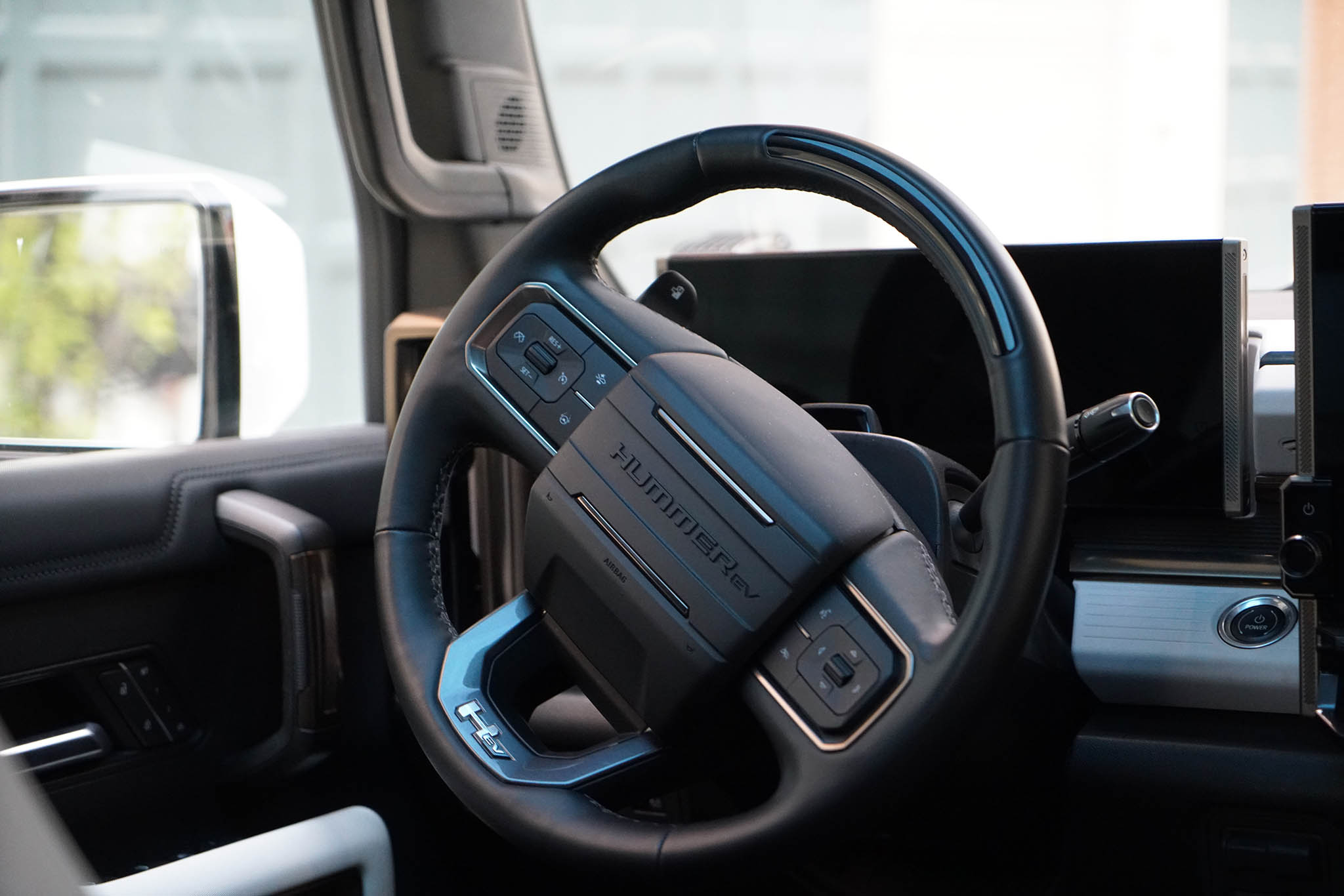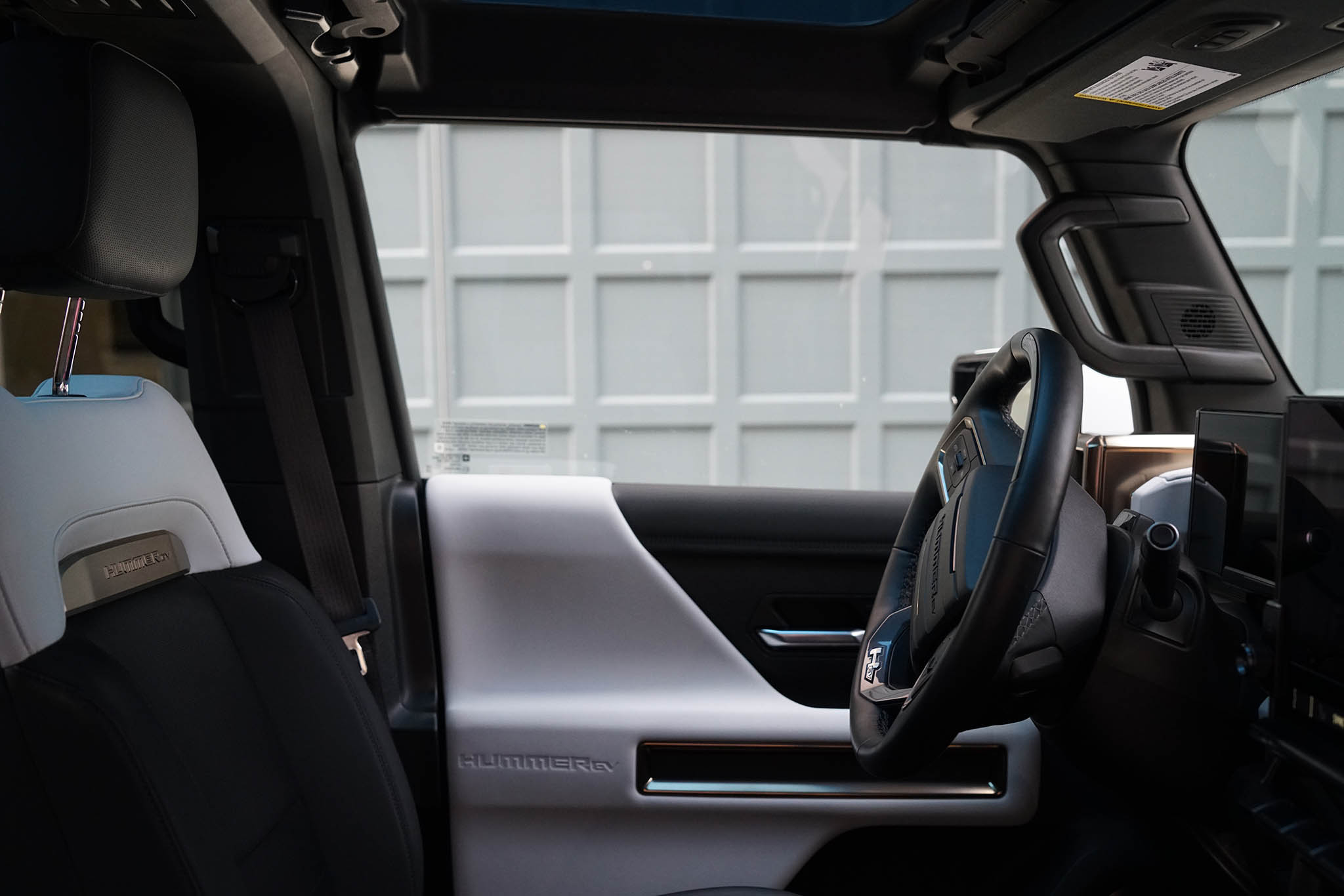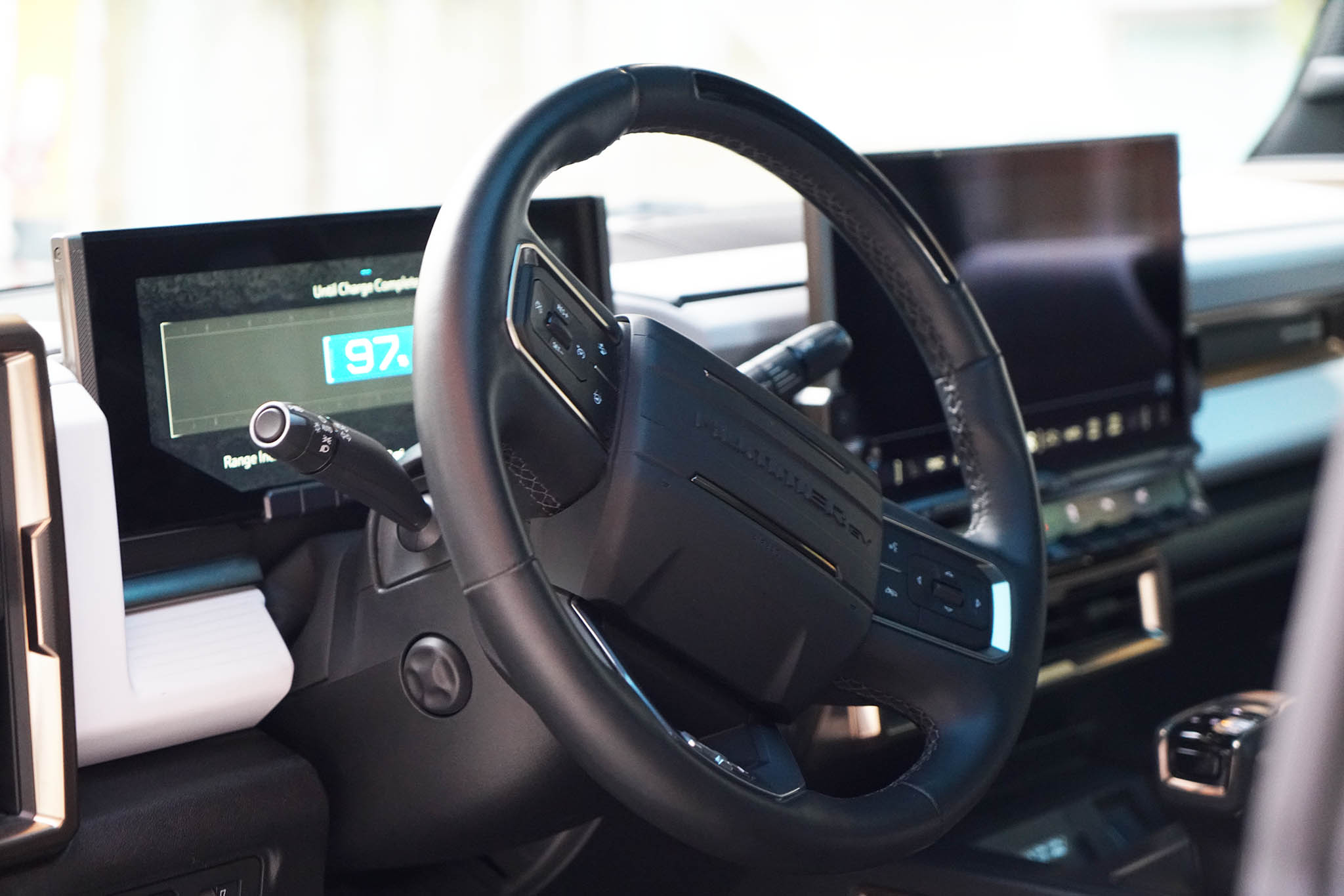 Photos and words by Atif Kazmi for Por Homme
The GMC Hummer EV is the automaker's bold and state-of-the-art entry into the electric vehicle market, bringing the iconic Hummer brand into the age of sustainability. With the Hummer EV's crab walking capabilities and LeBron James both helping to drive the hype, the 8,976-pound Hummer EV Pickup is out to redefine what an electric pickup truck can be and who should be driving it. We recently spent some time with the Hummer EV Edition 1, giving us a chance to explore its rugged design, performance and technology.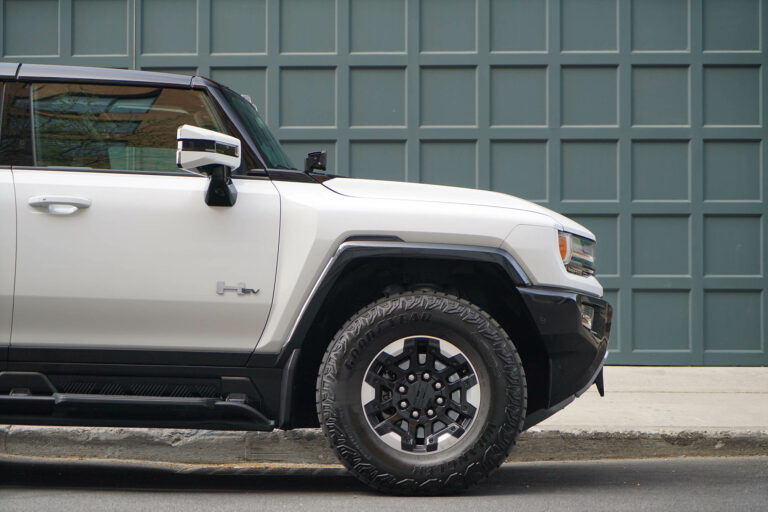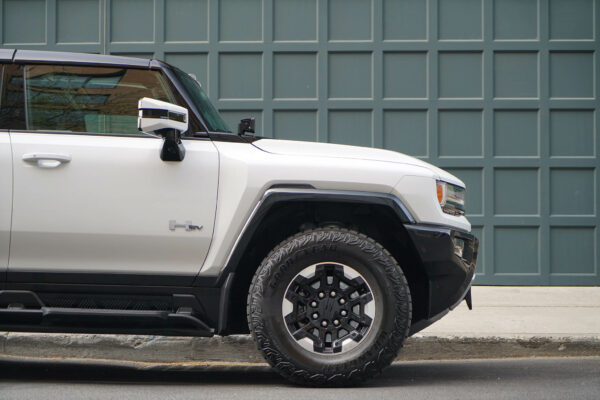 The 2022 Hummer EV Pickup Edition 1 boasts impressive specifications that includes an electric powertrain that delivers 1,000 hp and 1,200 lb-ft of torque, making it one of the most insanely powerful trucks on the market. This power allows it to zoom from 0 to 60 mph in just 3 seconds, a remarkable feat for a vehicle of its size. Additionally, the Hummer EV Pickup offers a range of up to 329 miles on a full charge, ensuring ample driving distance for most daily needs. Only downside is that, given its battery capacity, charging one from 20% to 80-90% can result in a hefty bill if you're in need of juice during peak hours.
Off-road and city driving performance is a mixed bag. The Edition 1 manages to provide an impressive level of agility and handling, especially at low speeds. Its four-wheel steering system enhances maneuverability, allowing for tighter turns and easier parking in tight spaces. The Adaptive Air Suspension system further enhances the driving experience by providing adjustable ride height, which can be raised for off-road escapades or lowered for improved aerodynamics on the highway. Get out on your nearest Interstate and you'll notice it's a lot to keep in lane. At higher speeds, wind noise seeps in but that's really only if you haven't already removed the roof panels.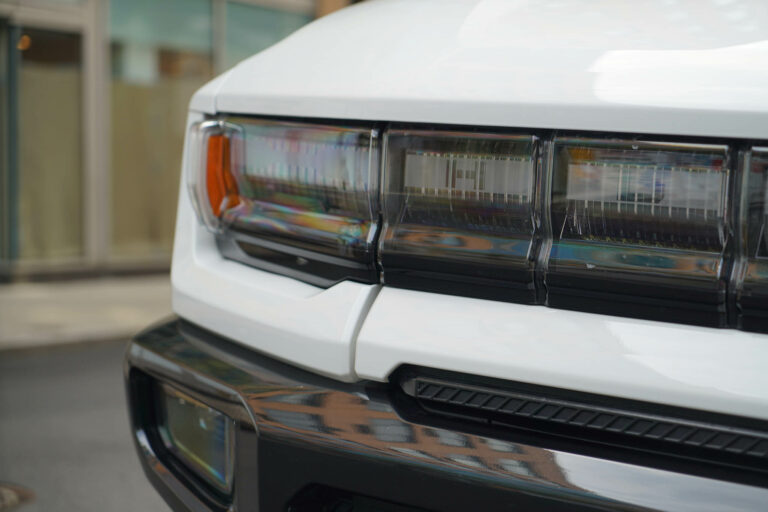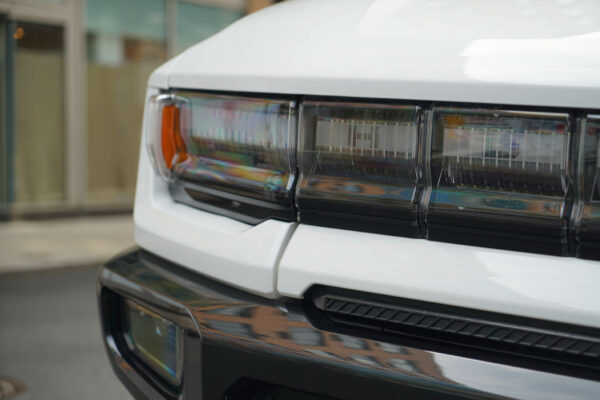 With its advanced four-wheel drive system, custom 35-inch Goodyear Wrangler Territory mud-terrain tires, adjustable ride height allowing for up to 15.9 inches of ground clearance, and underbody armor, the Hummer EV Pickup is equipped for taking on challenging terrains. But, while the Hummer EV Pickup offers impressive handling for its size, it is still a large vehicle, which can make navigating tight city streets, off-road trials, or parking lots difficult.
Double-tapping the stability-control switch activates the Watts to Freedom mode (WTF mode), it enables peak torque for a short time, enabling very fast acceleration, and designed for use only in closed courses. This mode isn't recommended out on the road with the sheer amount of pitch, dive, and roll when the GMC Hummer EV Pickup accelerates, decelerates, or changes directions. Going fast feels ridiculously effortless but stopping takes work. Even with regenerative braking helping, it underperforms in the braking department with a heavy brake fade considering the power and speed the Hummer is capable of.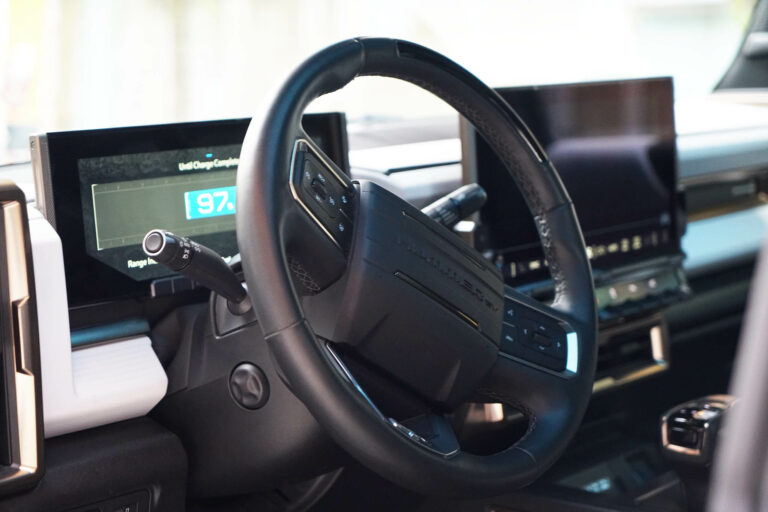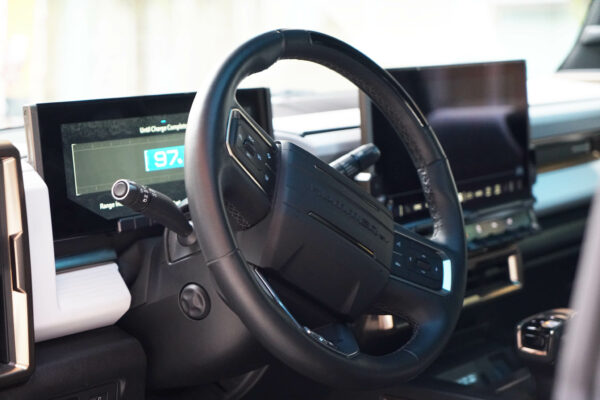 The vehicle also features a host of advanced technologies, including a large customizable infotainment system composed of a 12.3-inch instrument-cluster display and 13.4-inch center touchscreen, an array of driver-assistance features, and an innovative UltraVision system with underbody cameras for enhanced visibility. The Hummer EV Edition 1's interior skews more rugged than premium, with bits of textured vinyl throughout the dash and armrests.
The 2022 GMC Hummer EV Pickup Edition 1 is a remarkable electric truck that, right out of the gate, combines raw power, and off-road capability. Its impressive specifications and agile road handling at decent speeds make it a standout in the electric vehicle market. However, its premium price, large size, and handling at speeds may limit its appeal to a niche market. If you're seeking a rugged and high-performance electric pickup truck, and don't mind the rough edges, the Hummer EV Pickup is definitely worth considering.
The GMC Hummer EV Pickup is positioned at the top of the mountain, coming in with a base price of $110,295. See more of it in the gallery and head to the GMC website to learn more.