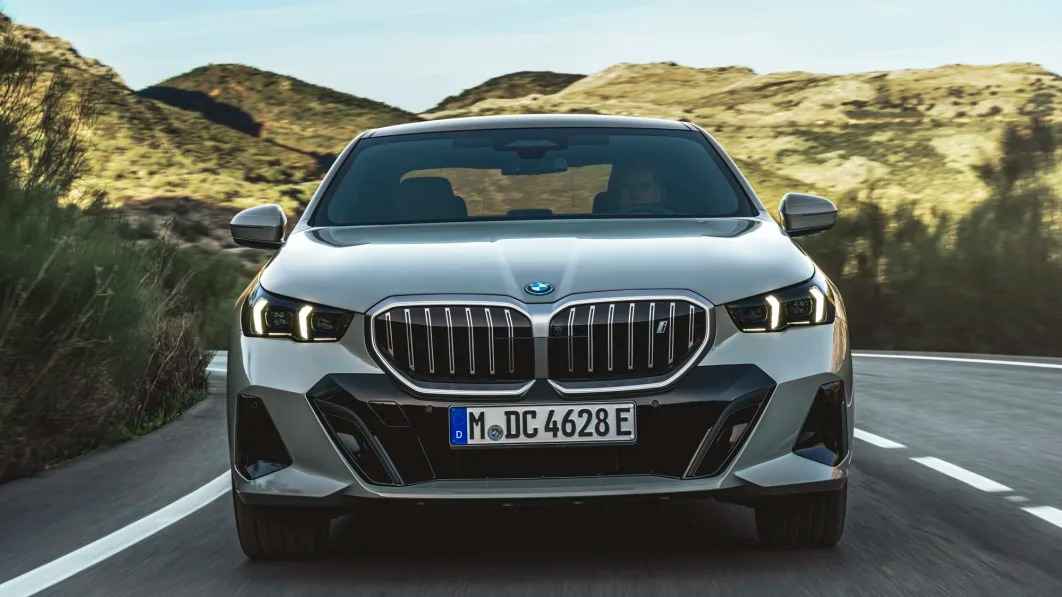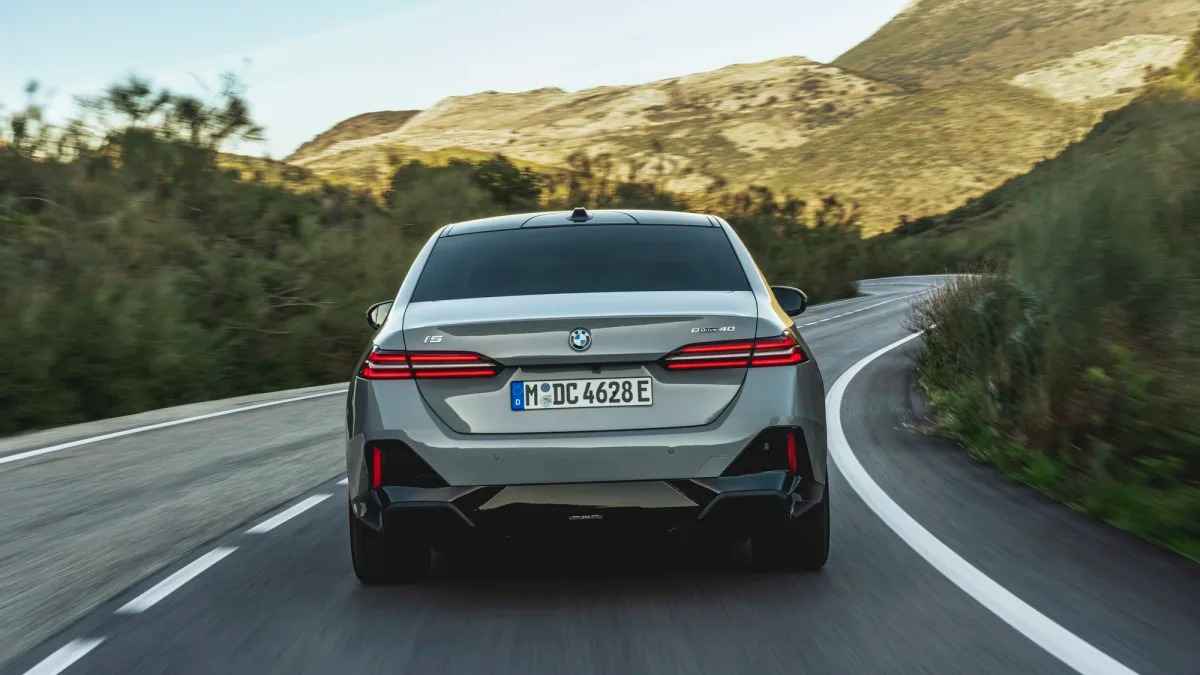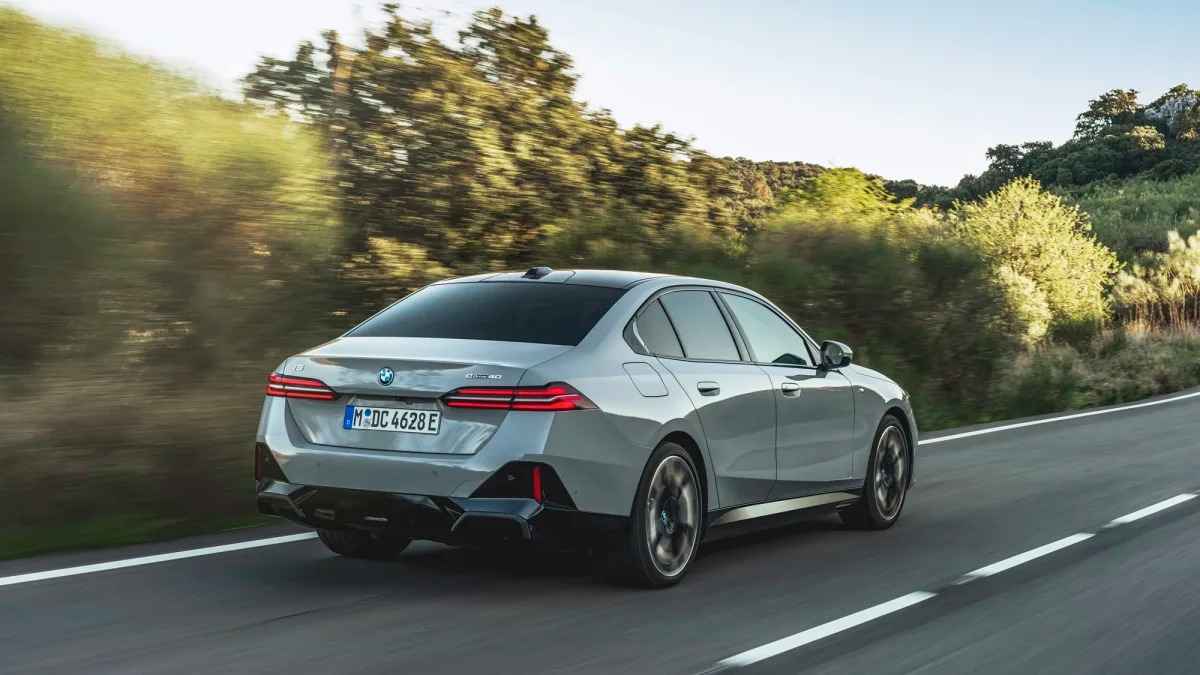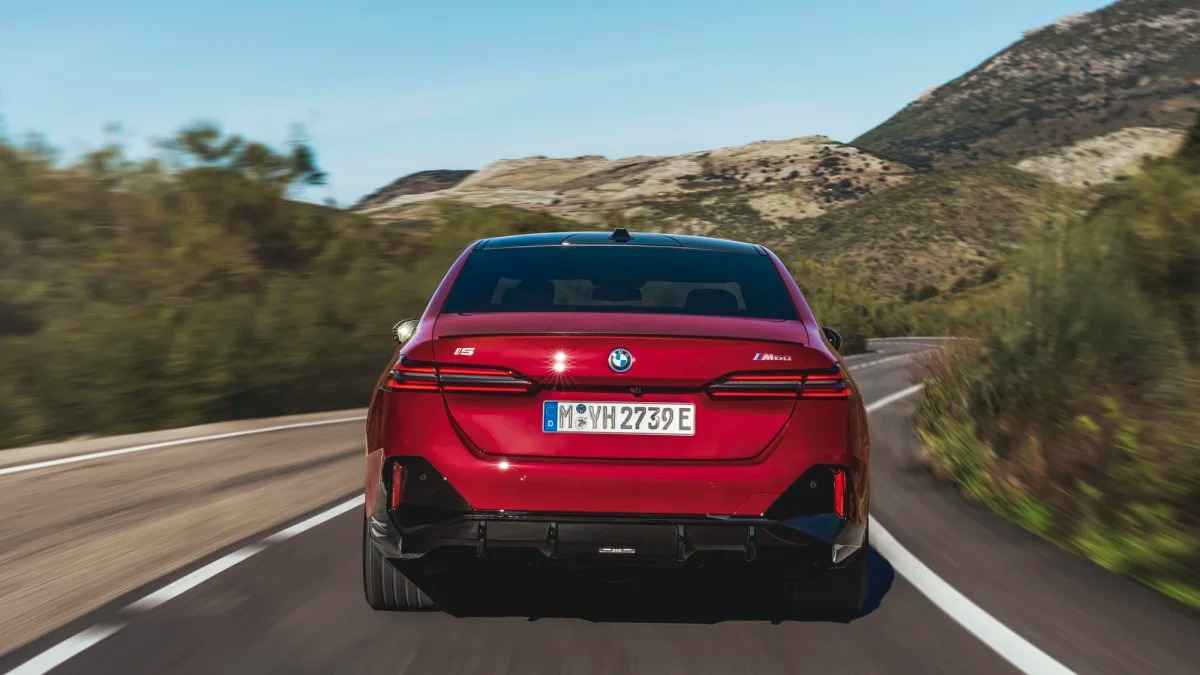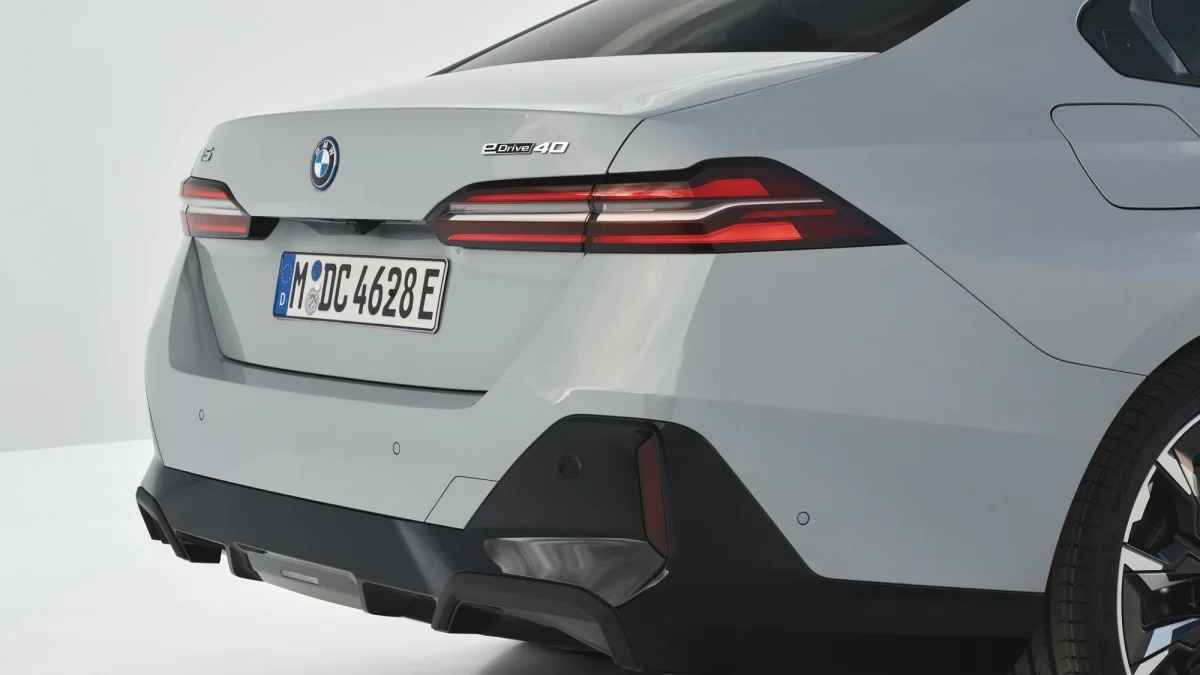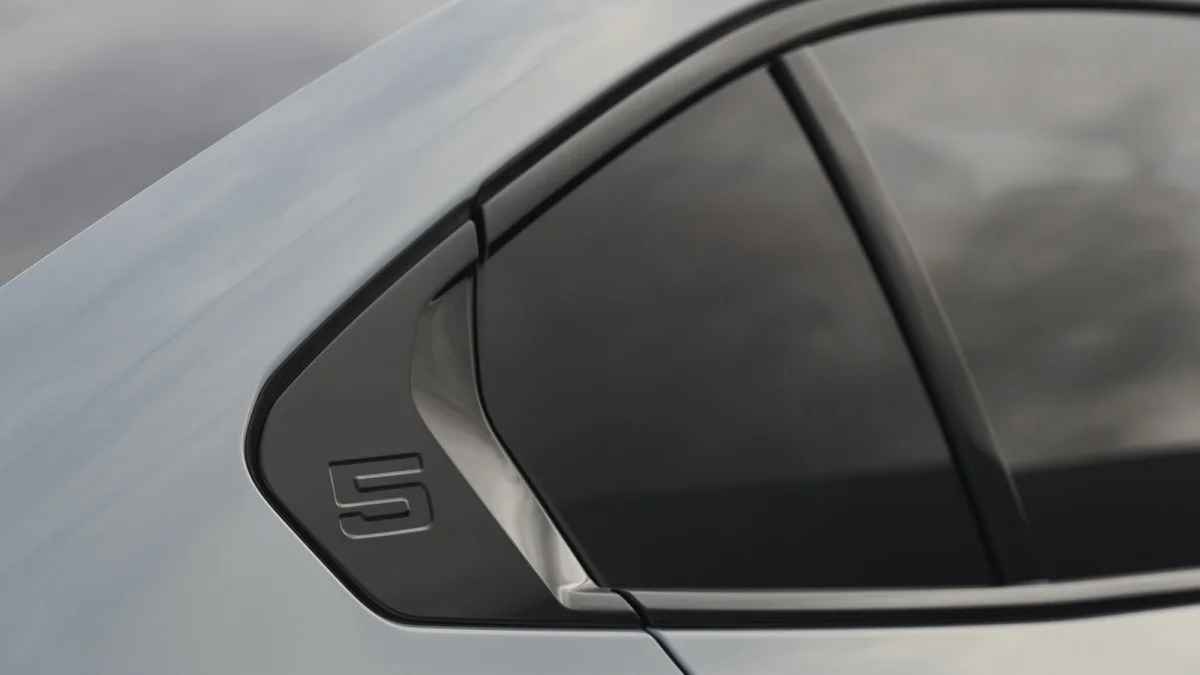 2024 BMW 5 Series Unveiling Shows Off All-Electric i5 with New Design and More Presence
The 2024 BMW 5 Series is the German marque's eighth generation of the sedan, occupying the niche between the 3-series and the 7-series. The series is expected to be available globally with gasoline, diesel, plug-in hybrid, and fully electric powertrain options.
Design-wise, the 5 Series departs a bit from its predecessor's design language, as well as from the 7 series, X7, and XM. The first thing you'll notice is that the new 5 Series is significantly larger at 199.2 in long by 74.8 in wide, it rides 59.6 inches higher to accommodate a battery pack, and a longer wheelbase of 117.9 in, with a drag coefficient of 0.23. It features large angled kidney grilles, angular headlights, a sculpted bumper with several air intakes, a curved hood, a sloping roof line, a '5'-branded trim on the Hofmeister kink, and a pair of horizontal lights in the rear.
Inside, the cockpit gets a free-standing curved display consisting of a 12.3-inch digital instrument cluster and a 14.9-inch BMW Operating System 8.5 infotainment touchscreen system, discreet dashboard air vents, and iX-looking switches on the center console, with several trim and upholstery options available. Standard features include 19-inch wheels, a moonroof, front sports seats, a wireless device charger, a Harman Kardon sound system, and a navigation system. Cargo capacity for the 5 Series stands at 520 liters for the ICE and PHEV versions and 490 liters for the EV.
Five different 5-series configurations, the 530i, 530i xDrive, 540i xDrive, i5 eDrive40, and the i5 M60 xDrive, will eventually be available, all of which will have automatic transmissions. At launch, only the 530i will be offered with the others coming out later in the production cycle.
The least expensive of the lot, the 530i runs on the familiar 255-hp 2.0-liter turbo four with options for an all-wheel drive. It comes with a 48-volt mild-hybrid system to deliver 255 hp and 295 lb-ft and can go from 0 to 60 mph in 5.9 seconds for the rear-drive version and 5.8 for the all-wheel-drive version. The four-cylinder models will start at $58,895, while the 530i xDrive, with a 3.0-liter straight-six turbocharged to 375 hp and 384 lb-ft of torque, starts at $61,195 when it becomes available in October.
The all-wheel drive 540i xDrive, releasing soon after the 530i, will be powered by a 3.0-liter, inline-six engine with 375 hp and 384 lb-ft and a mild-hybrid technology that allows the car to go from 0-60 mph in 4.5 seconds. It's expected to cost around $65,895 for the base model.
For those looking into EV variants, the i5 will come in two models, both carrying 84.3-kilowatt-hour lithium-ion battery packs. The eDrive40 runs on a rear-mounted single motor with 335 hp and 295 lb-ft of torque, electronically capped at 120 mph, it can hit 60 mph in 5.7 seconds. The M60 xDrive, identified with a model-specific grille with a black panel with an understated M emblem, uses a dual-motor all-wheel-drive system with 590 hp and 549 lb-ft of torque, that goes up to 605 lb-ft with overboost. It has a maximum speed of 130 mph with standard tires and up to 143 mph with optional performance tires. The base model for the i5 eDrive40 is expected to go for $67,795, and $85,095 for the i5 M60 xDrive.
Expect to have more information as the 2024 BMW 5 Series goes into production in October.