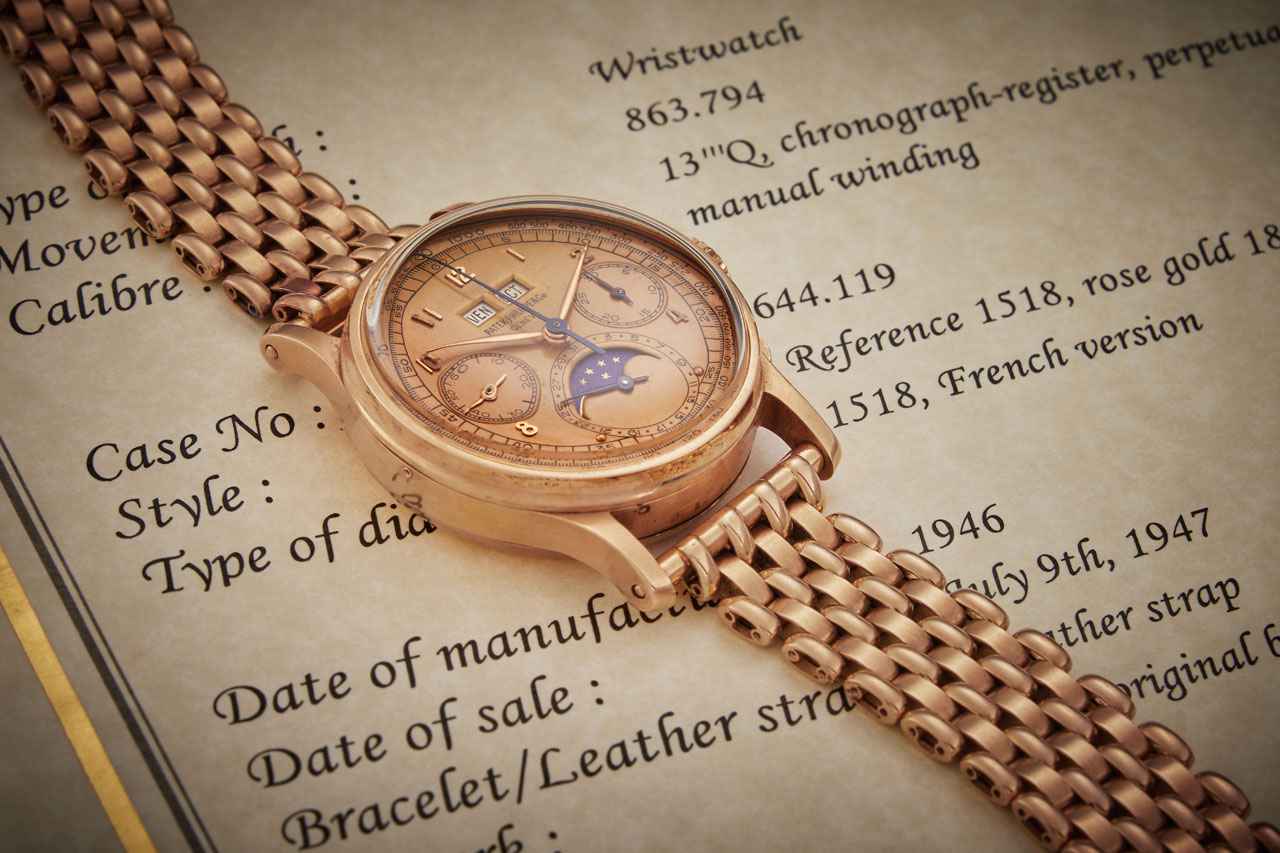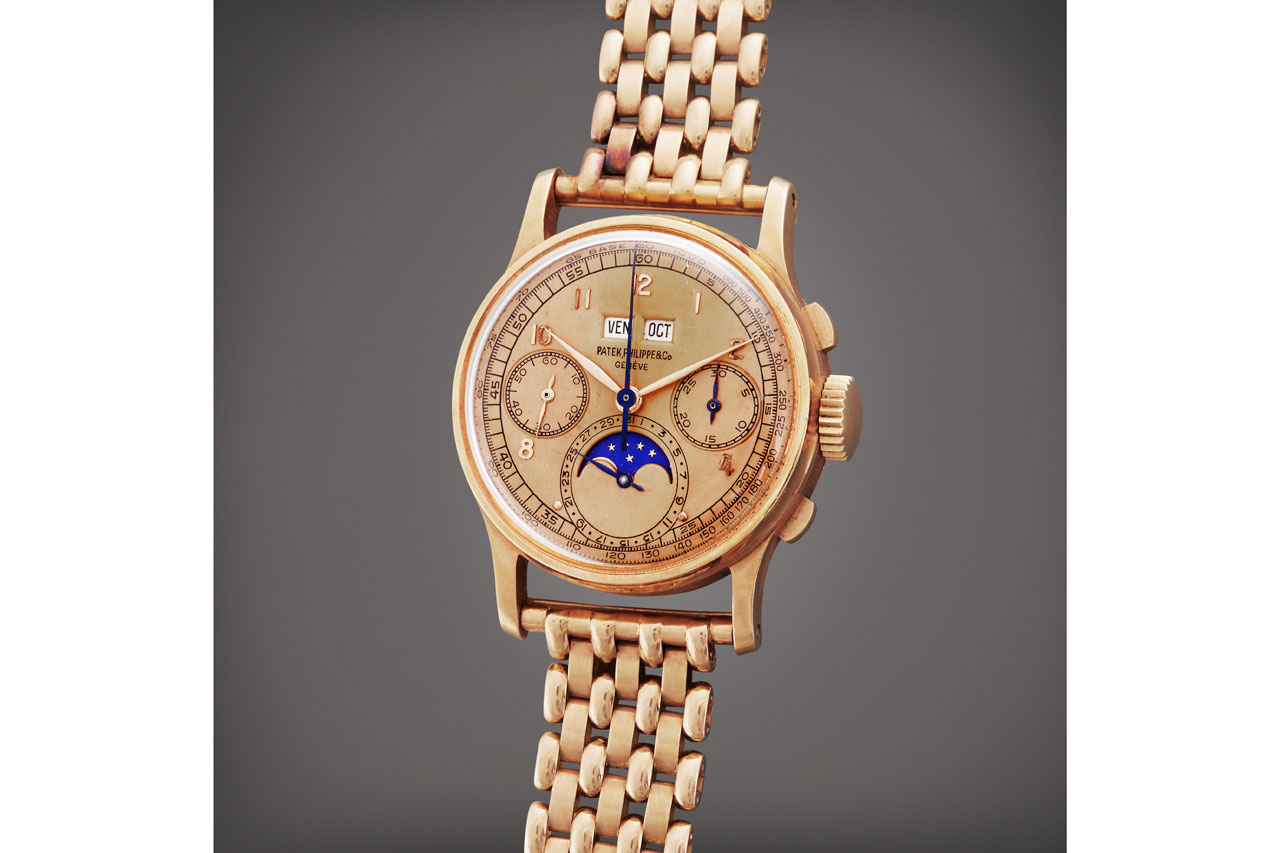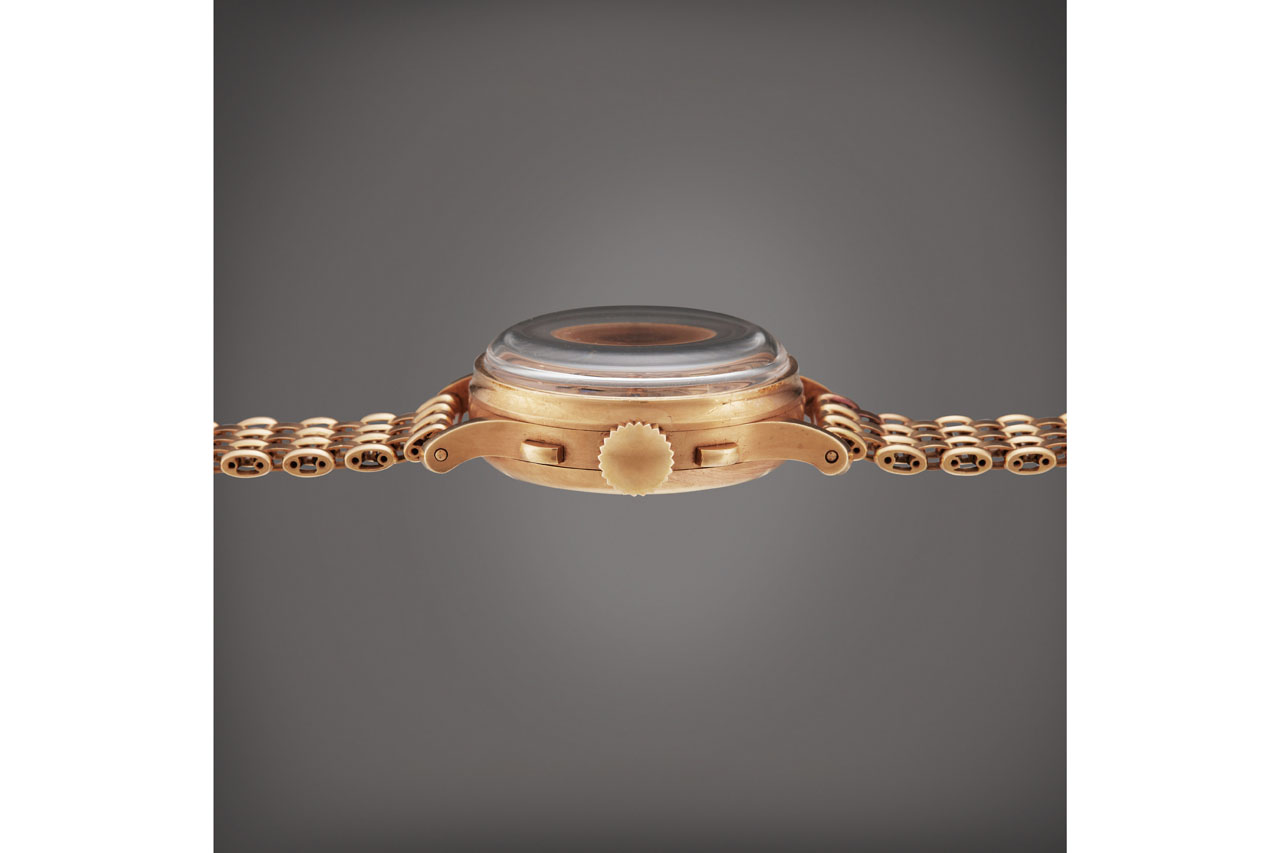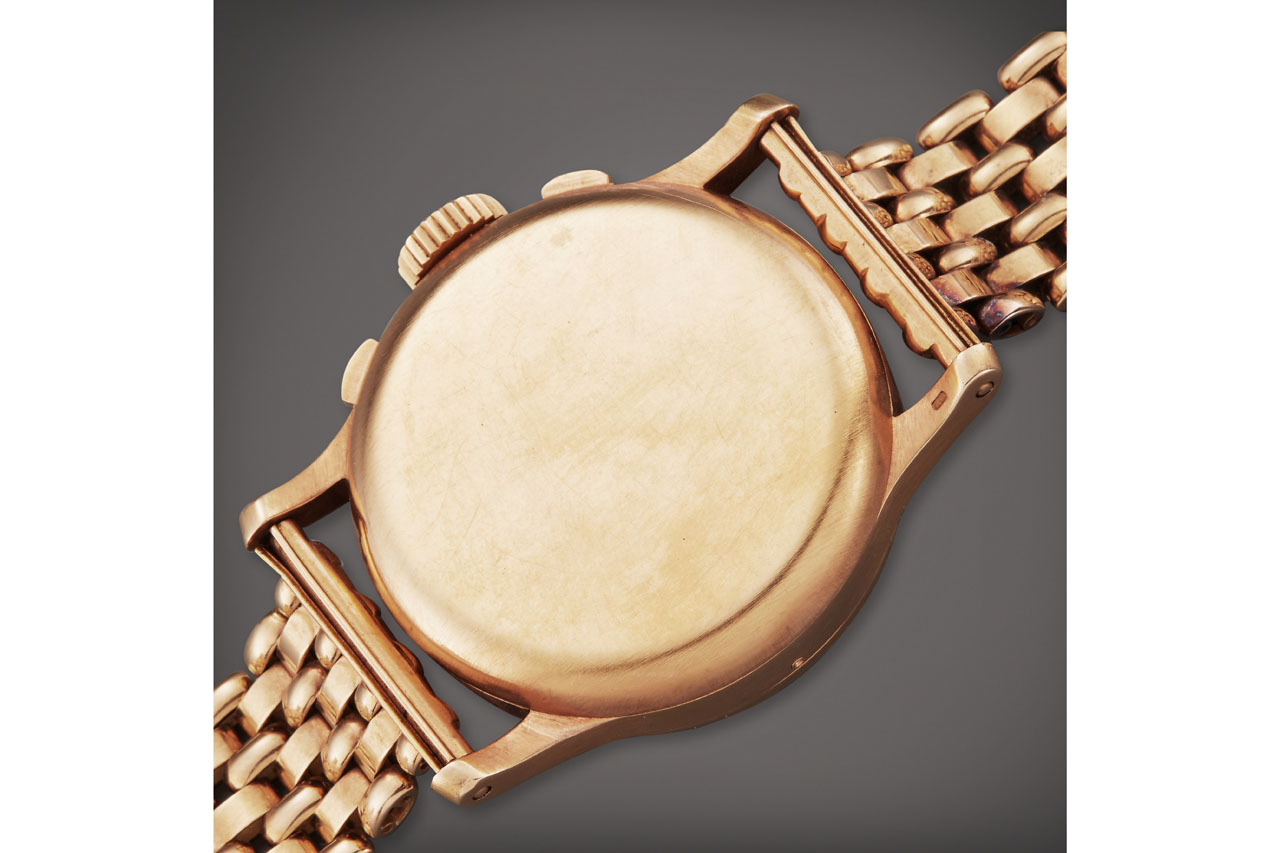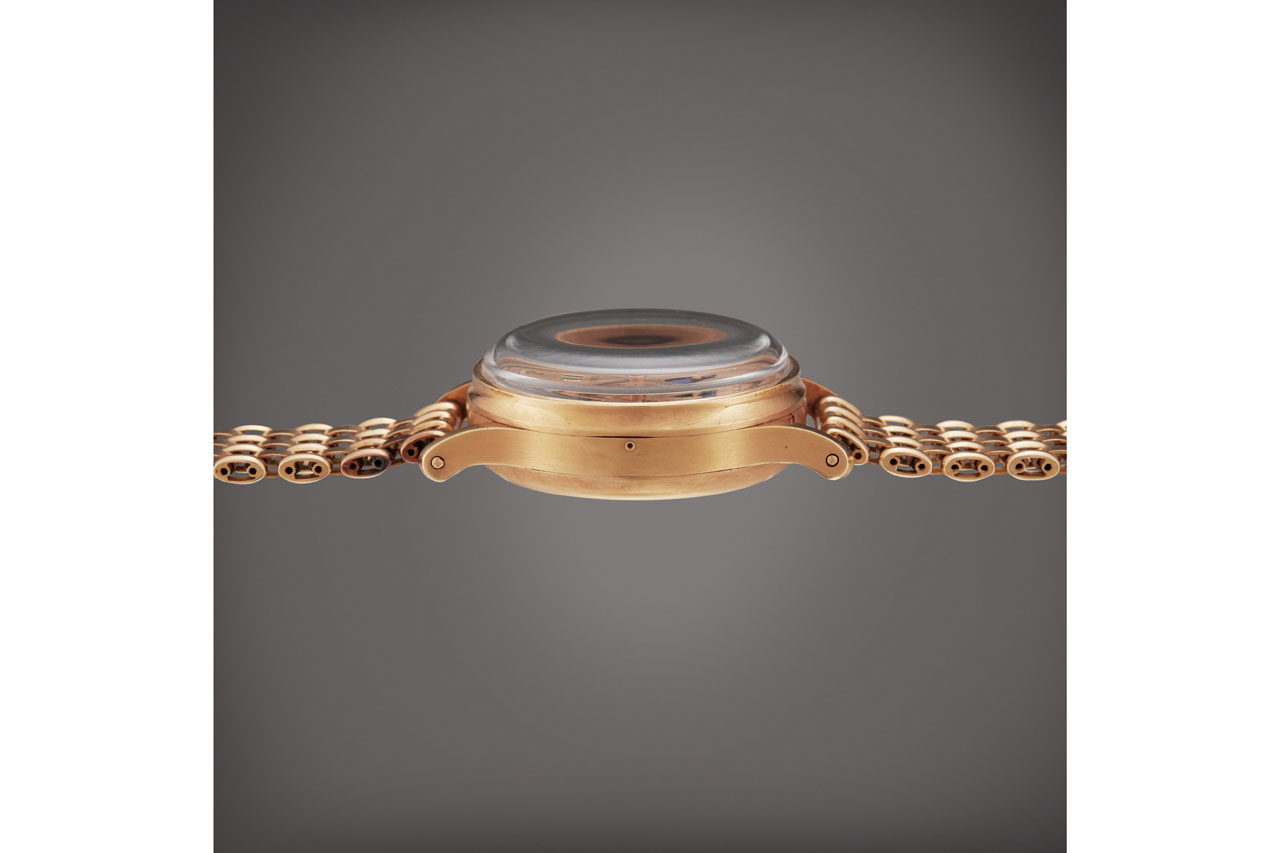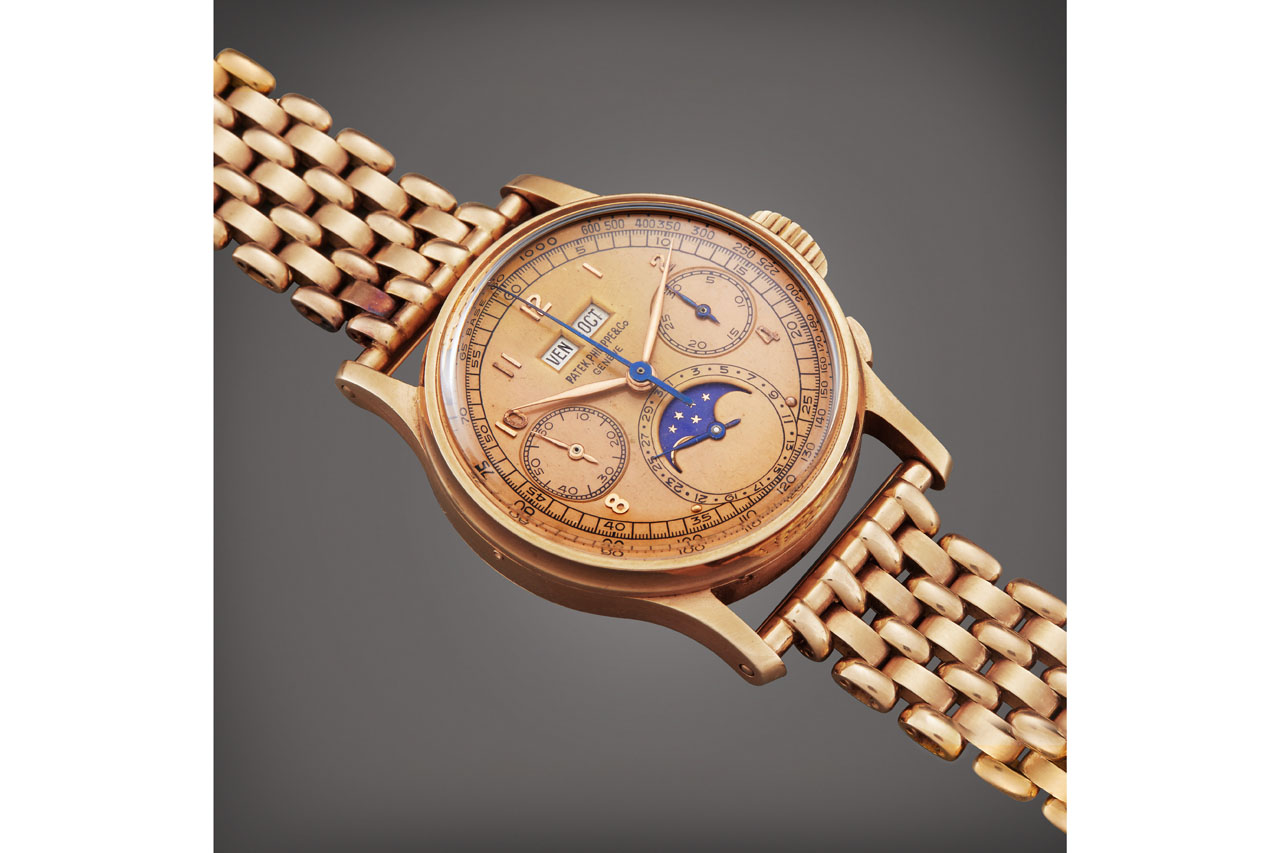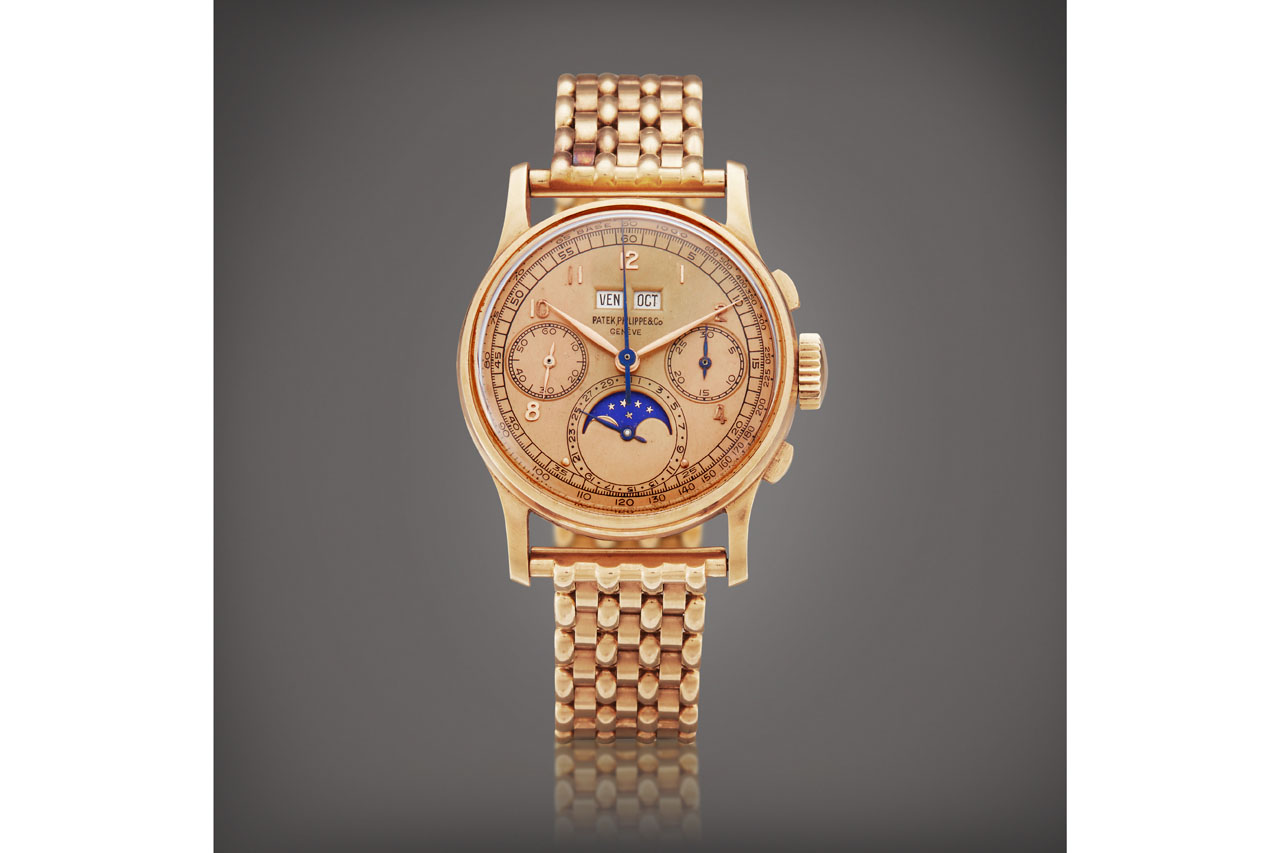 Patek Philippe 'Pink-on-Pink' 1518 Ultra-Rare Watch at Sotheby's Important Watches Auction
For Patek Philippe collectors, the recently discovered Patek Philippe 'Pink-on-Pink' 1518, only one of fifteen examples known to still exist, may just be one of the holy grails of watches.
The Swiss watchmaker unveiled Ref. 1518 series in 1941 which was the world's first perpetual calendar chronograph to be manufactured serially. A total of 281 examples of the watch were manufactured, with only 58 of those believed to be cased in pink gold.
Headed to Sotheby's Important Watches auction, the Patek Philippe 'Pink-on-Pink' 1518 up for auction was produced in 1946, before Patek Philippe shortened the dial signature on all of its watches circa 1948, and features the longer, classic signature, a Stern Frères-made salmon pink gold dial, and an Emile Vichet second series handcrafted case, and a time-worn patina.
Only seven pink-on-pink models have the Swiss watchmaker's earlier, longer signature with the '& Co.' at the end. On top of that, the watch's French calendar wheel is only found on three pink-on-pink models with the original signature. Only 14 pink-on-pink are known to exist prior to the watch's discovery. The auction will mark the first time the watch will be changing hands since first being sold in 1947.
The Patek Philippe 'Pink-on-Pink' 1518 will lead Sotheby's Important Watches Auction in New York on June 9th and is estimated to go between $2.5 million and $4.5 million.