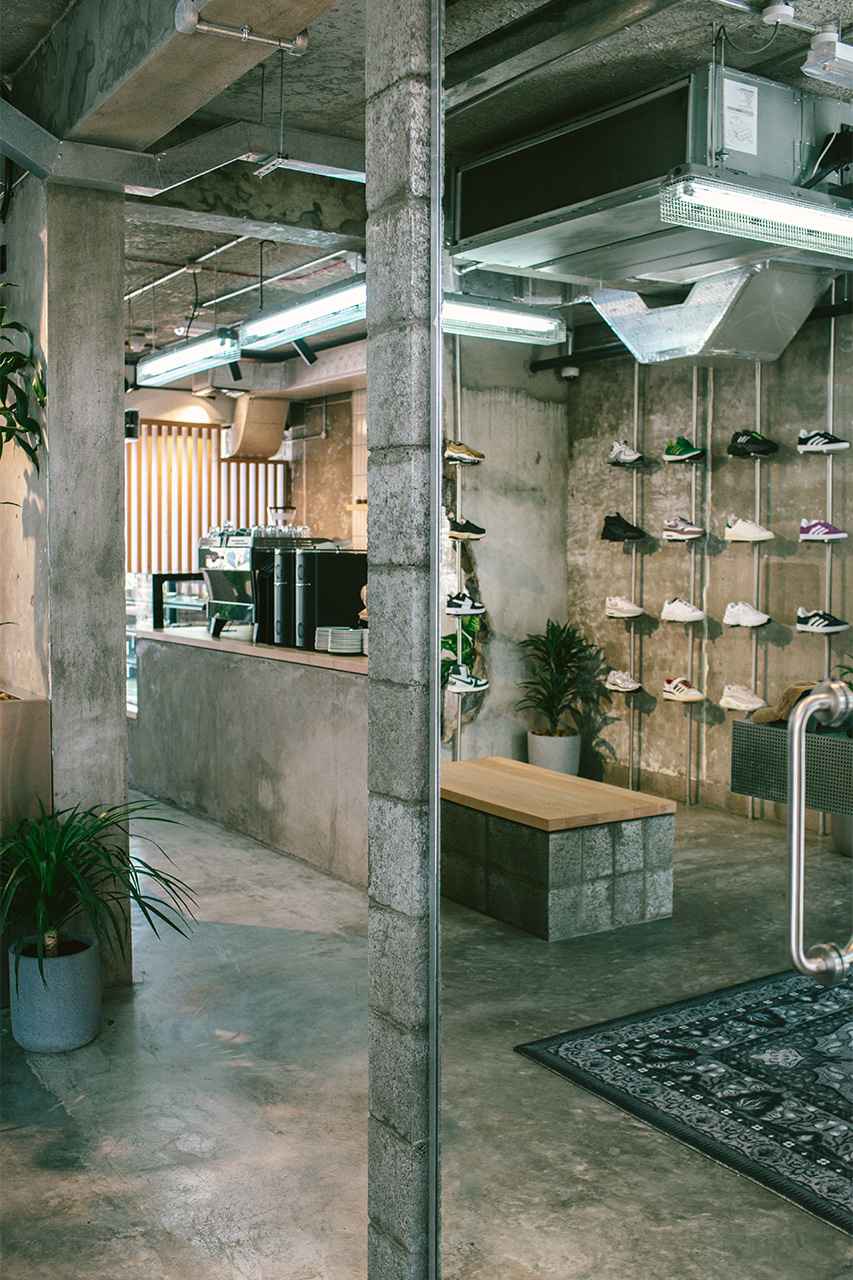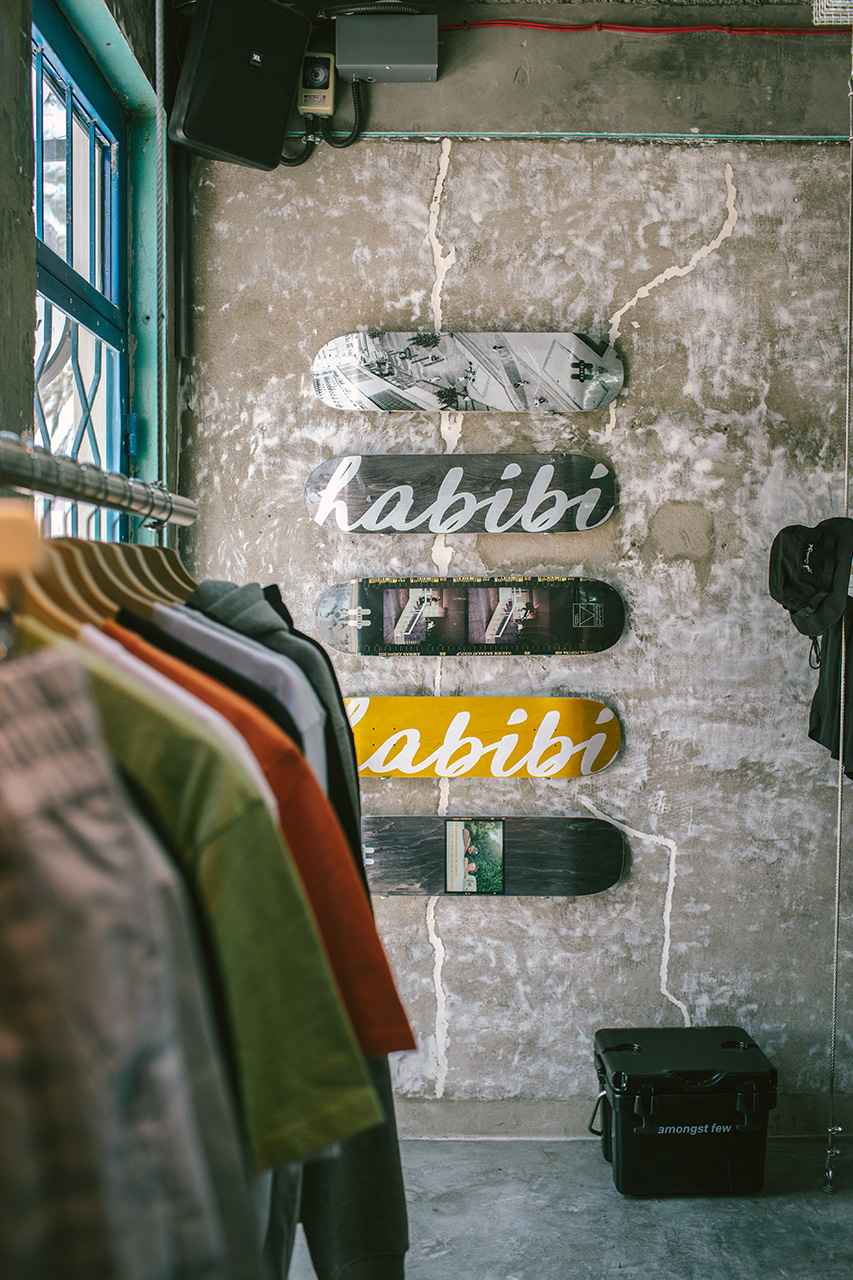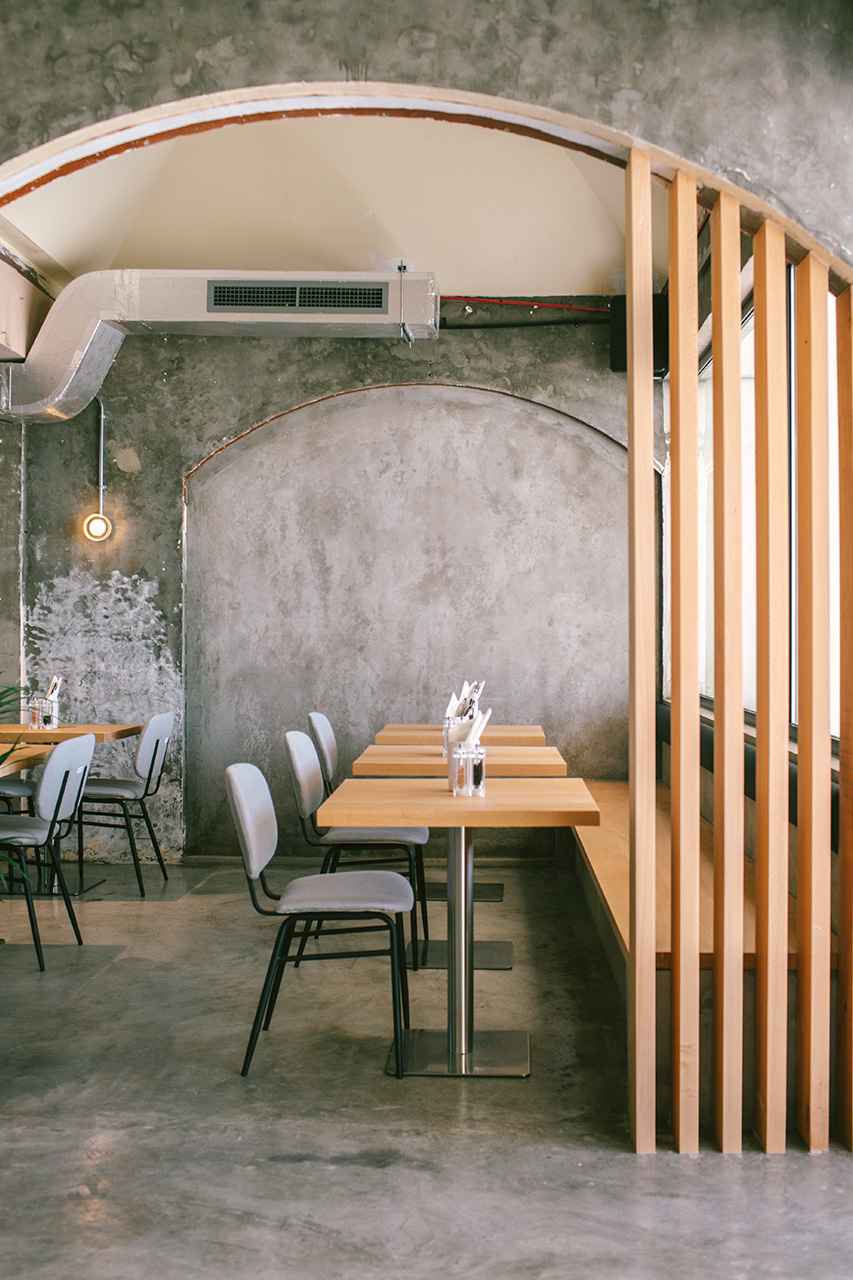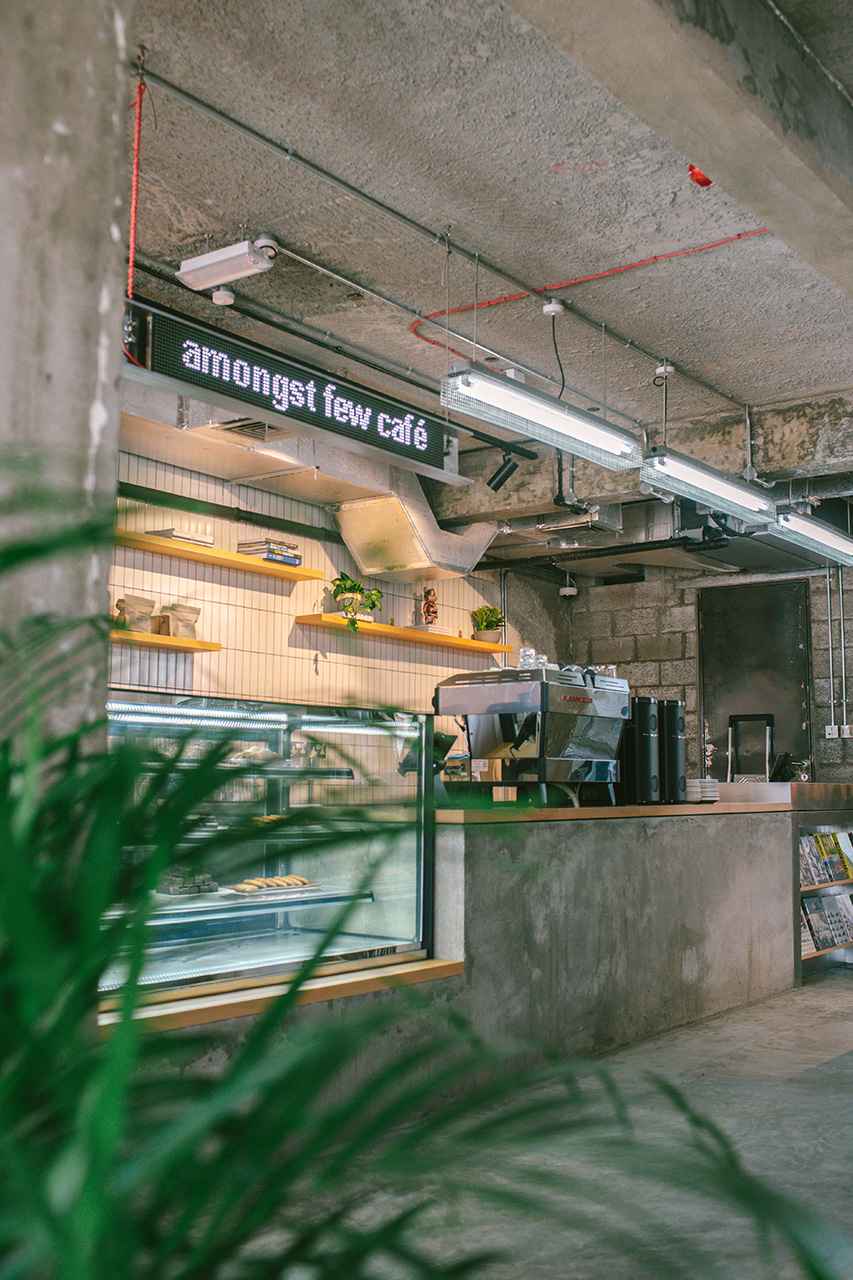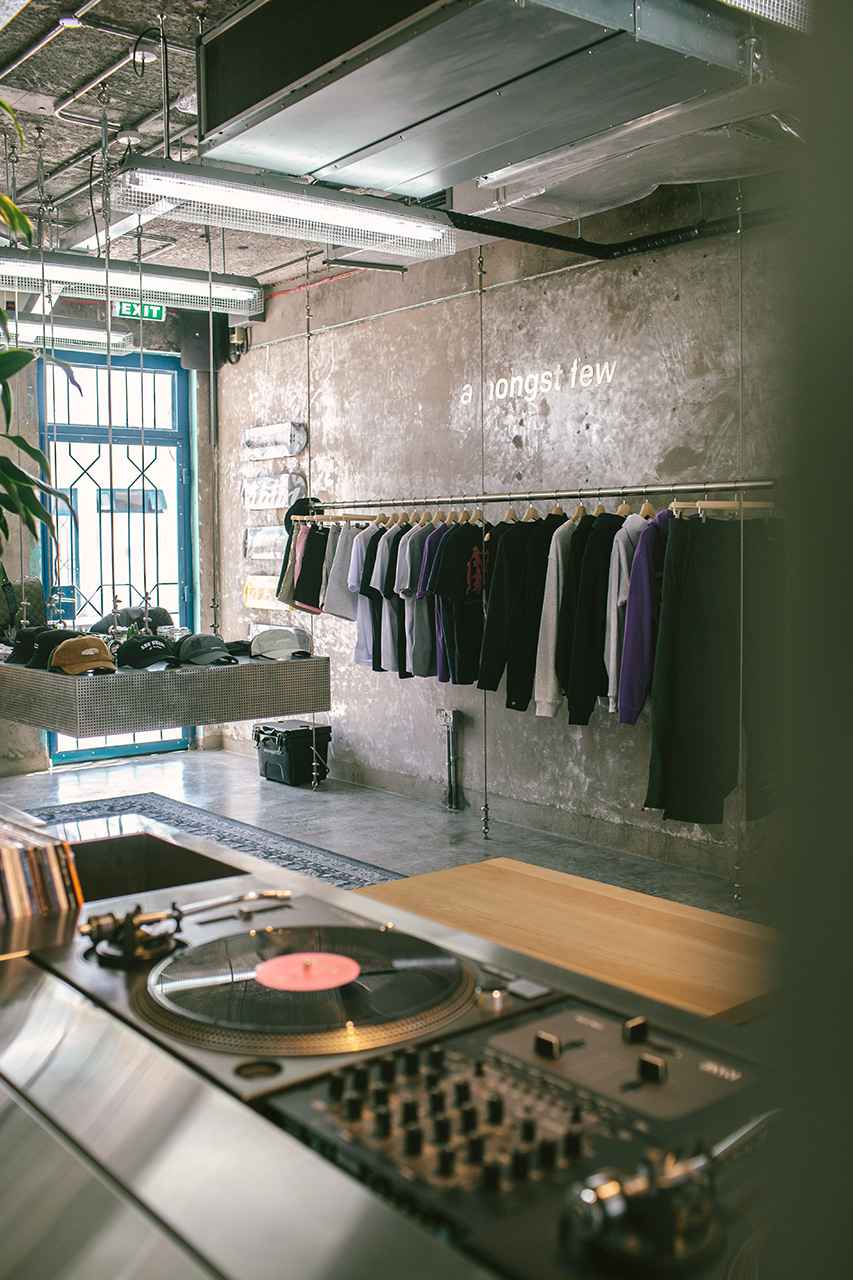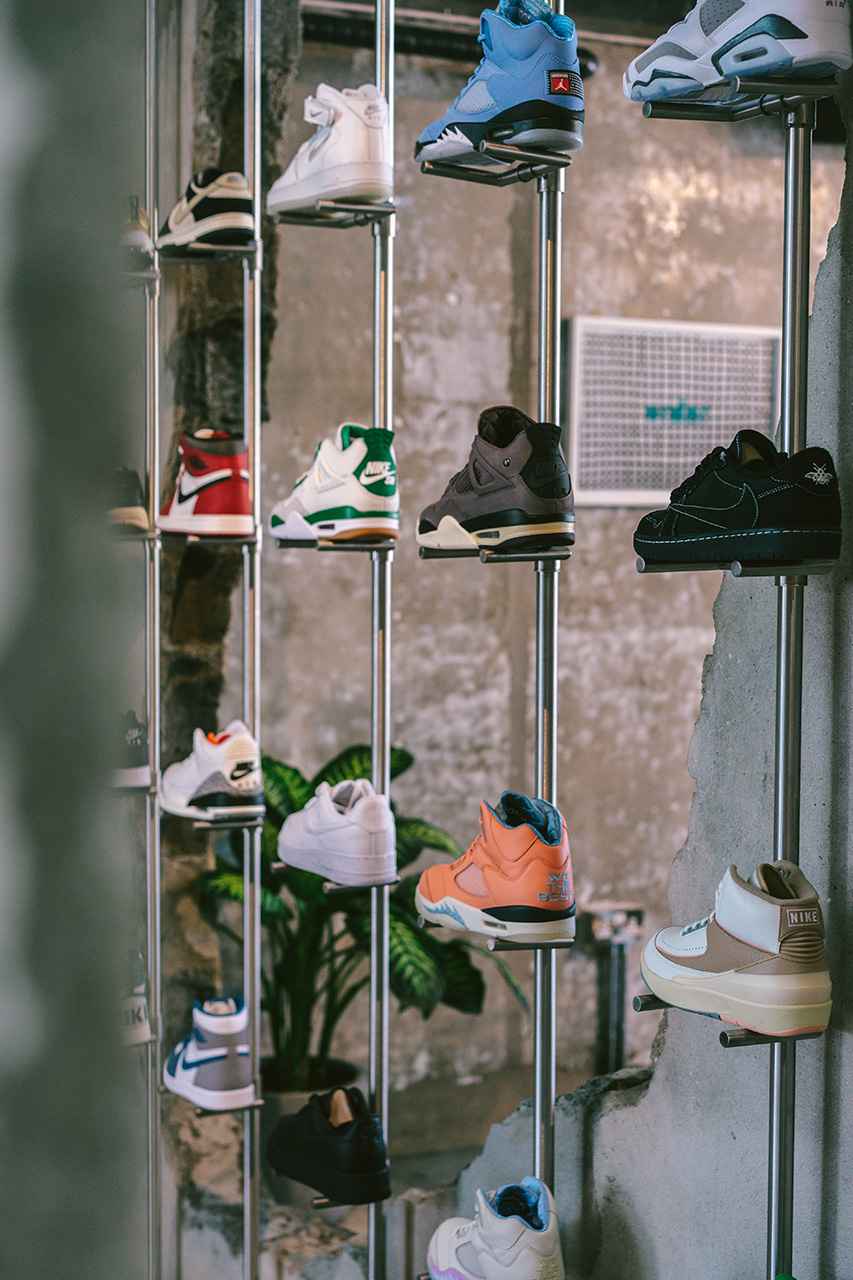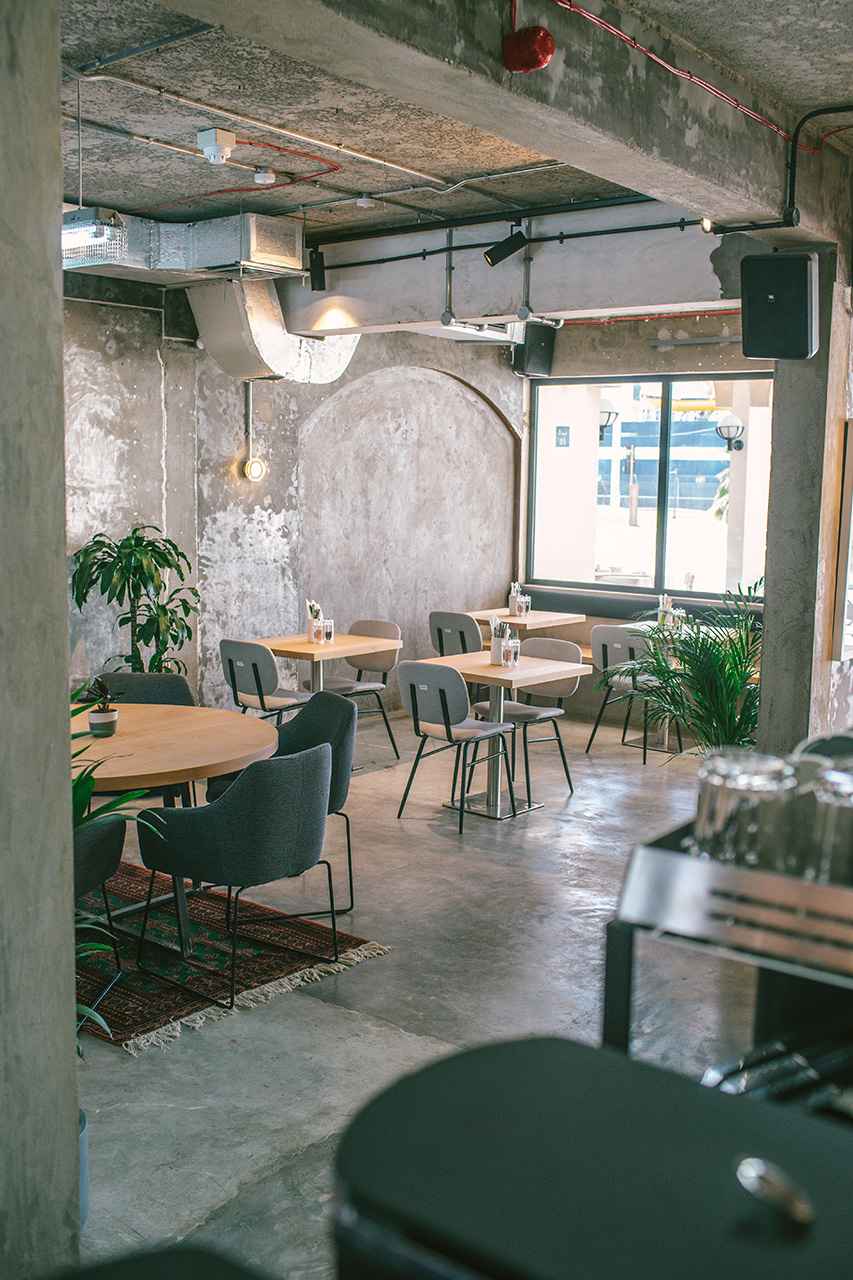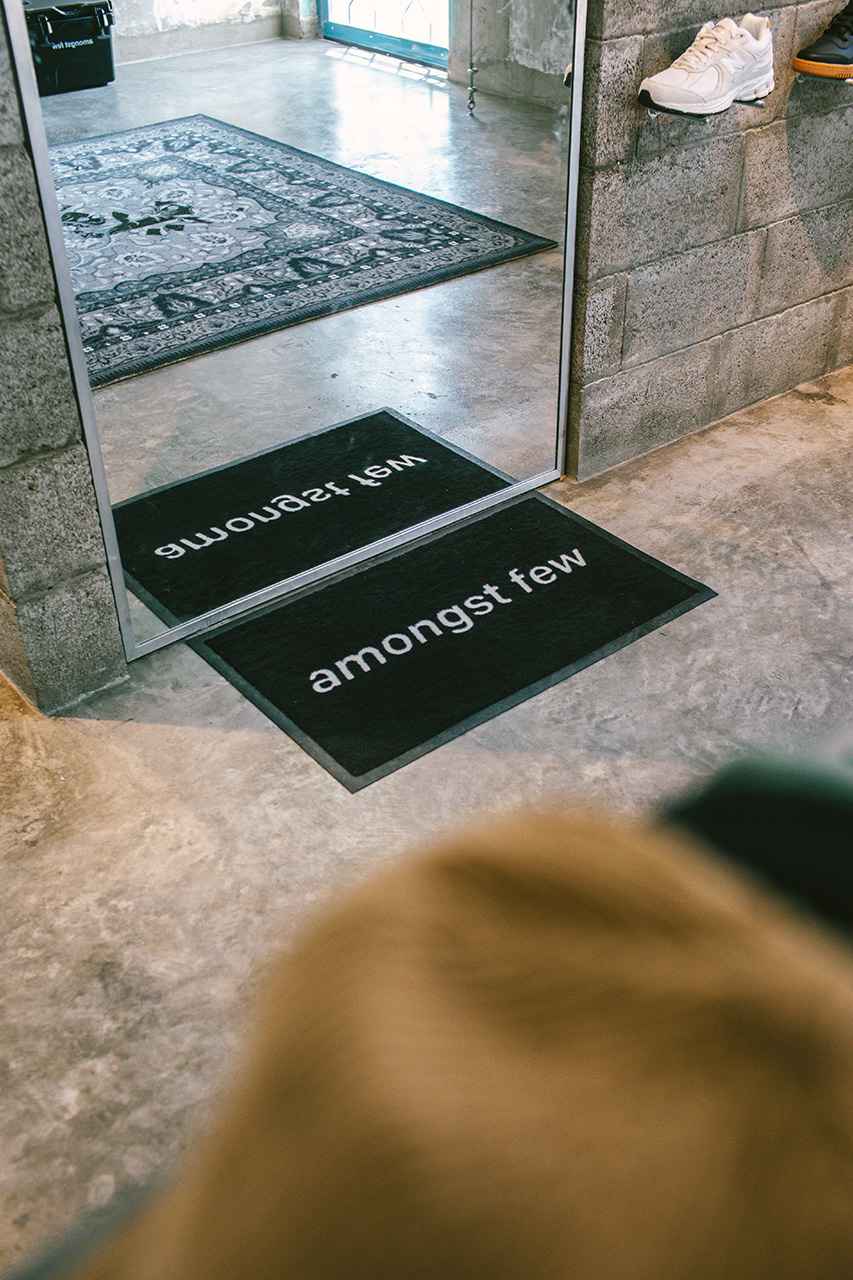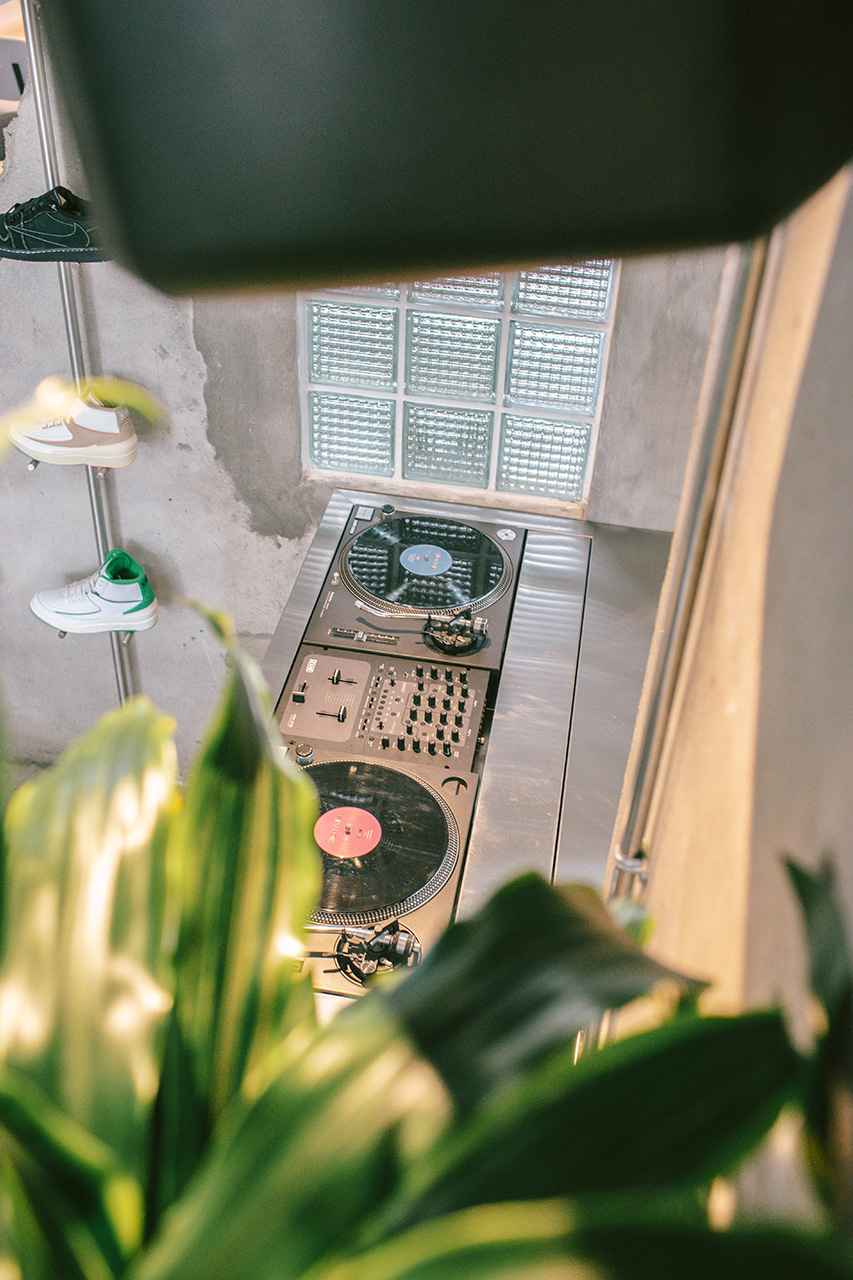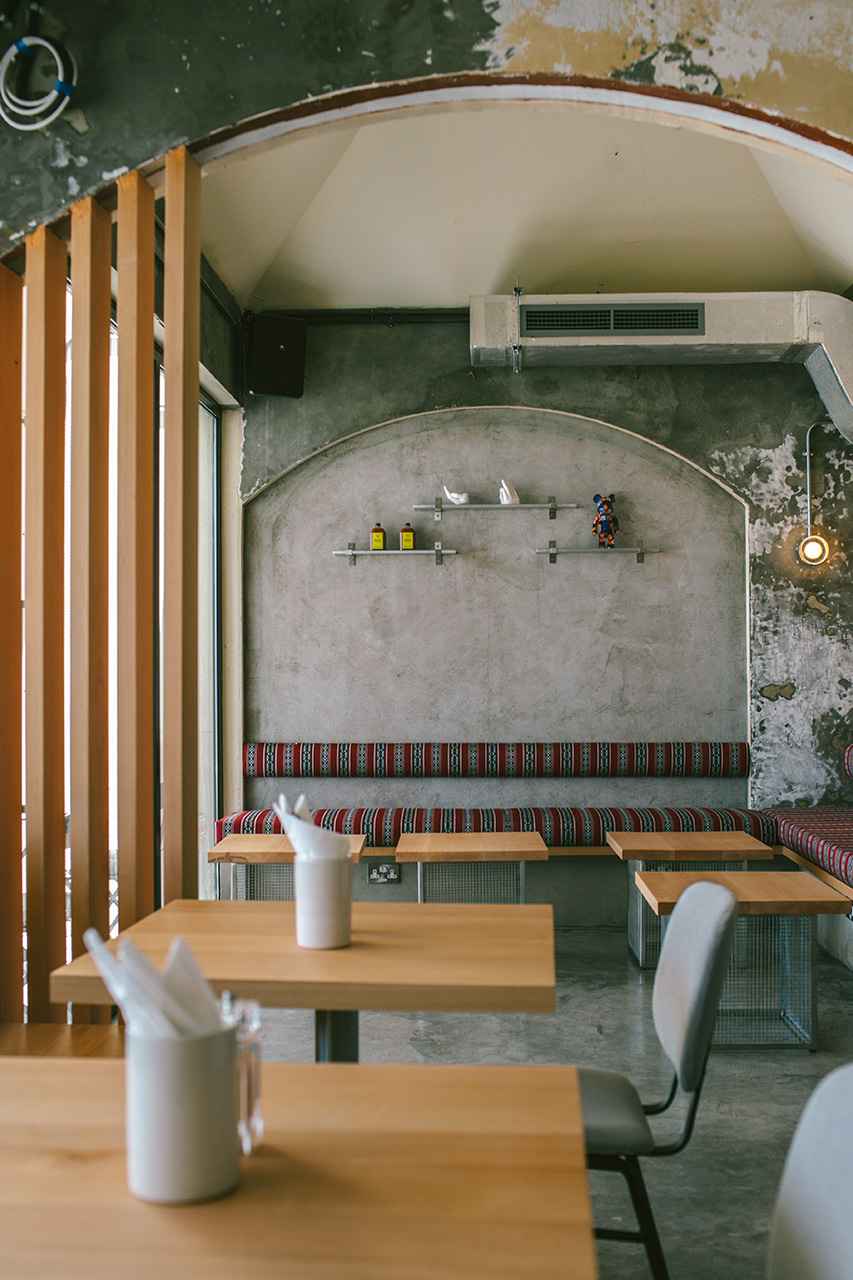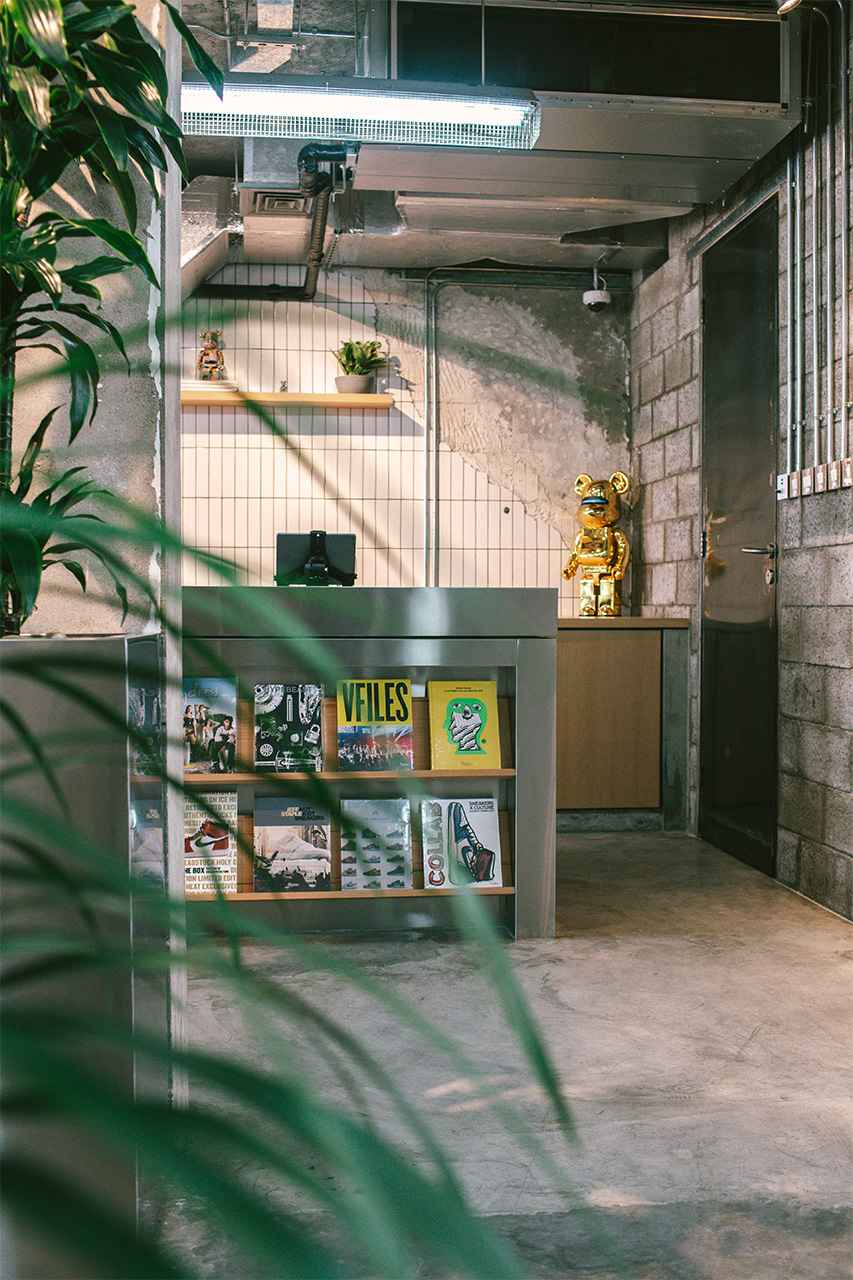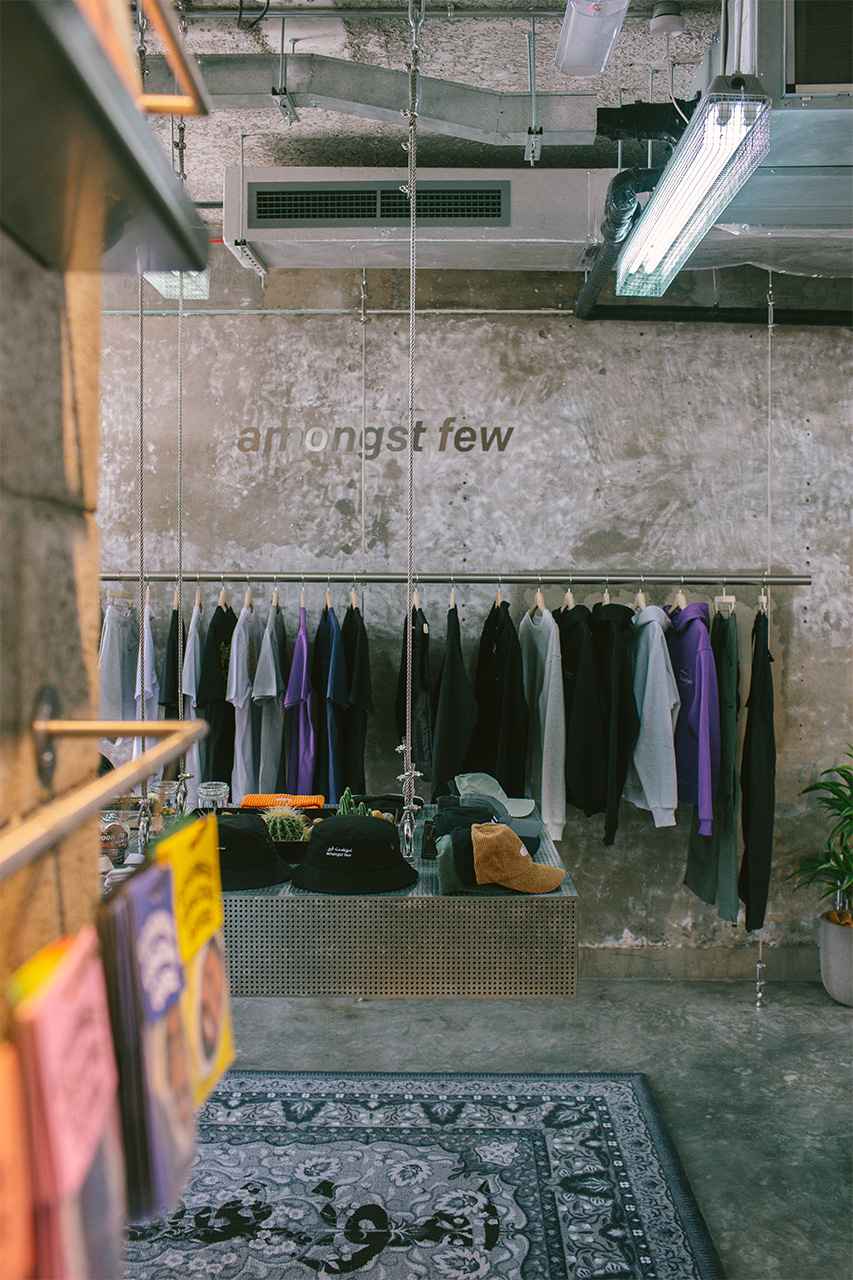 Dubai-based premium streetwear brand amongst few opens its first store in Abu Dhabi. Situated in Souk Al Mina, Port Zayed, the brand's first-ever store in the city, and showcases the brand's global collection and collaborations.
Michael Taylor and Florian Moser, amongst few's founders, worked with architectural design firm shell+core to bring its Dubai flagship store identity into the new 1,000 sqft Abu Dhabi space. The space's raw design aesthetic features unpainted cement, steel, concrete, and natural ashwood. Traditional curved interior architecture and the shop front's 'majlis' style seating and Port Mina views reflect the shop's local heritage, while a uniquely placed broken wall serves as a throughway that connects the cafe and the store.
The space is home to the brand's lifestyle store and café. The amongst few Abu Dhabi store will carry house-brand apparel, and sneakers alongside brands like Nike, Jordan, adidas, and New Balance. The store will also carry Skateboarding hardware and decks, vinyl LPs, house blend coffee beans, and natural incense. amongst few will also use the space to host the community in support of local arts and music programming with screenings, exhibitions, and workshops.
amongst few Abu Dhabi is located at Unit B4 & B5 Souk Al Mina, Port Zayed, Abu Dhabi, UAE, and is open daily from 10 am to 10 pm.