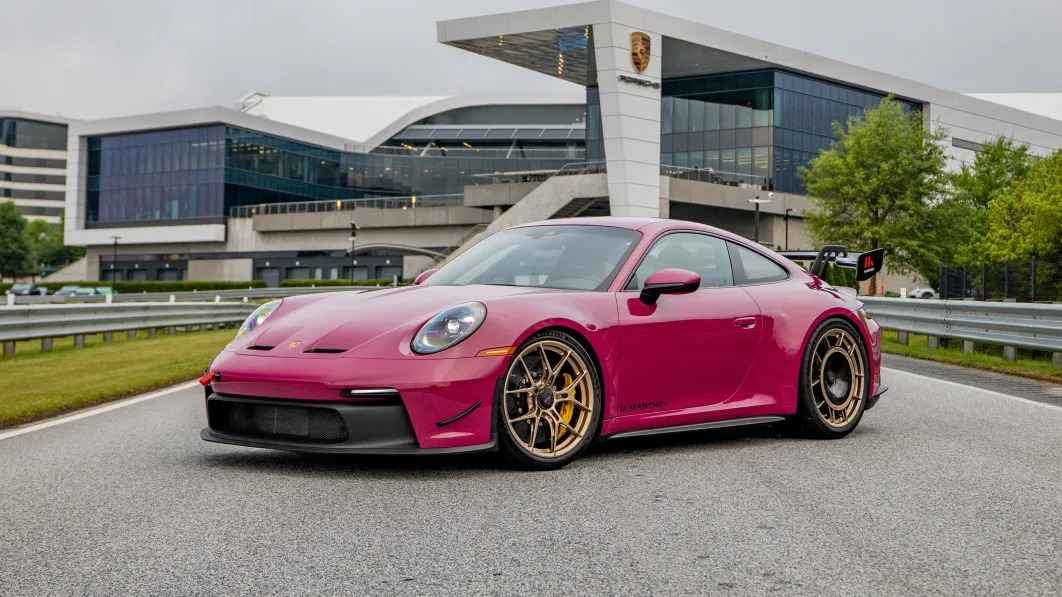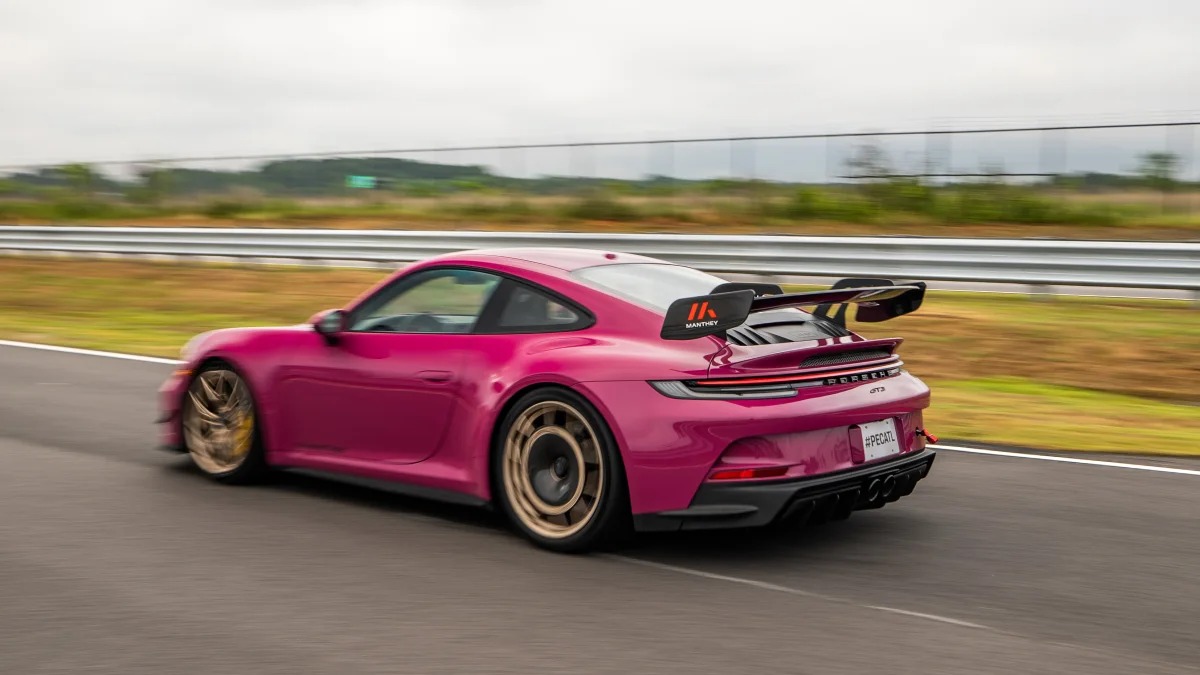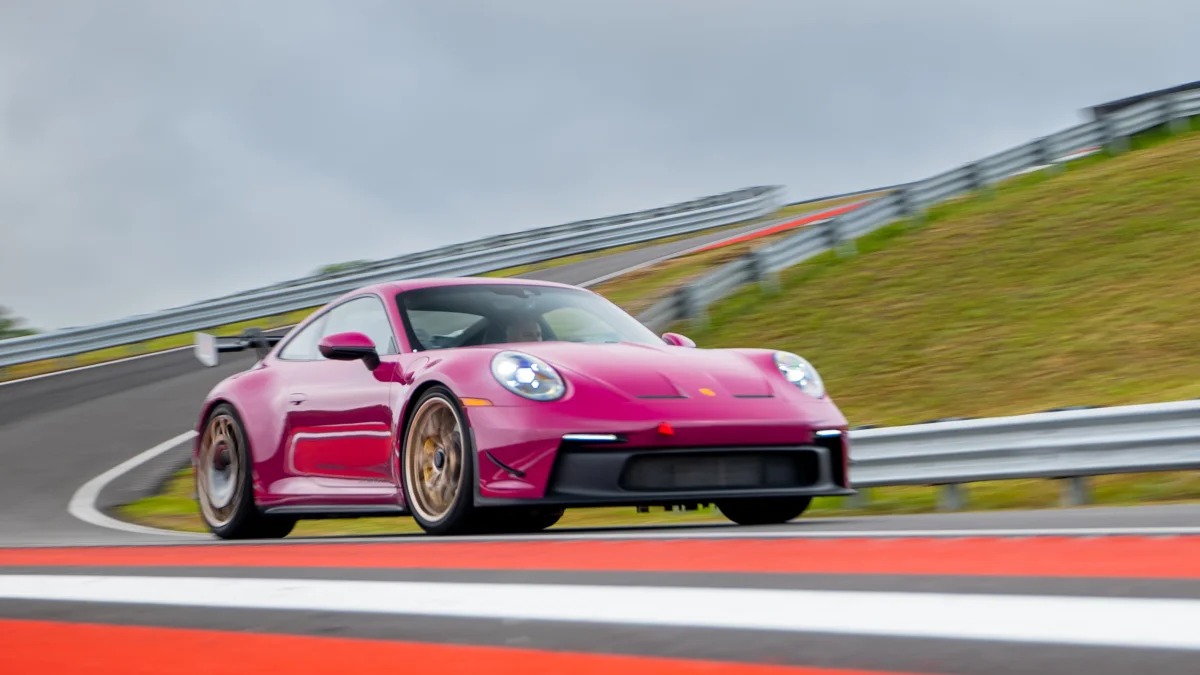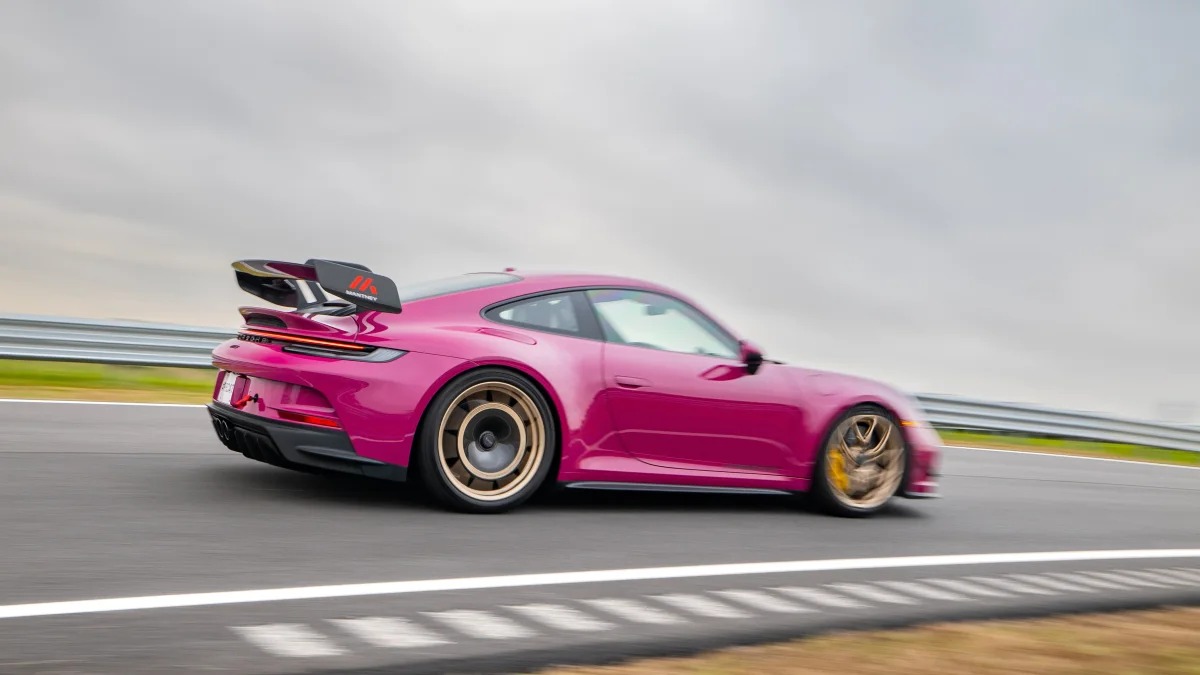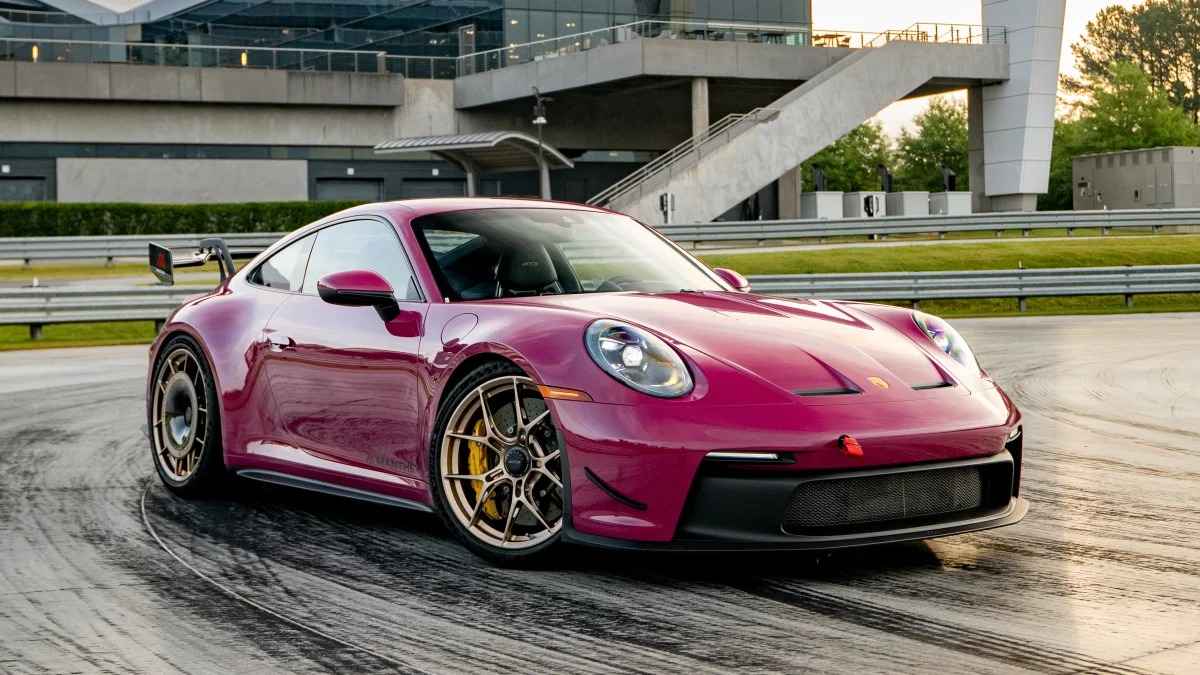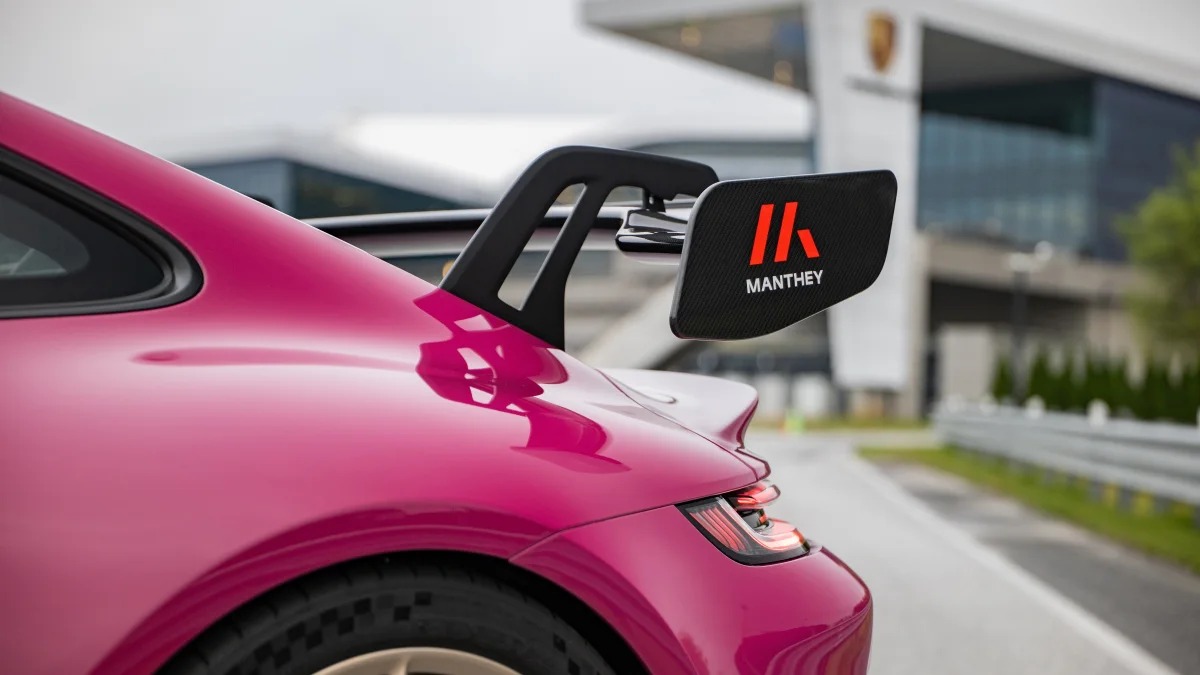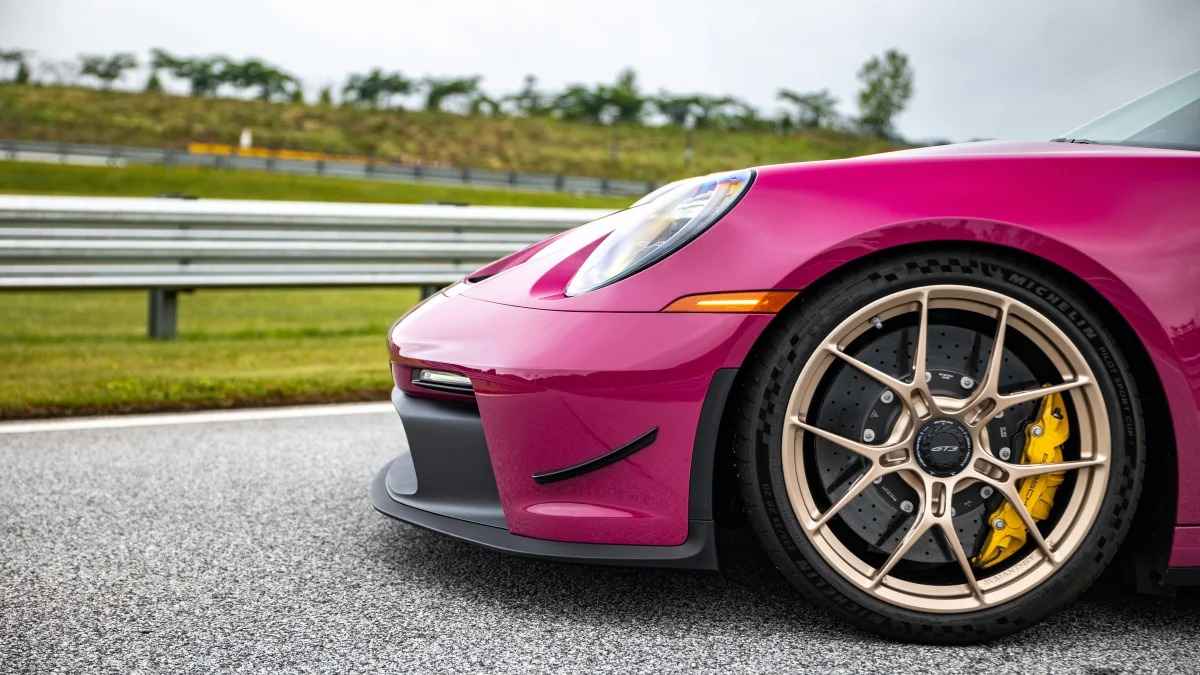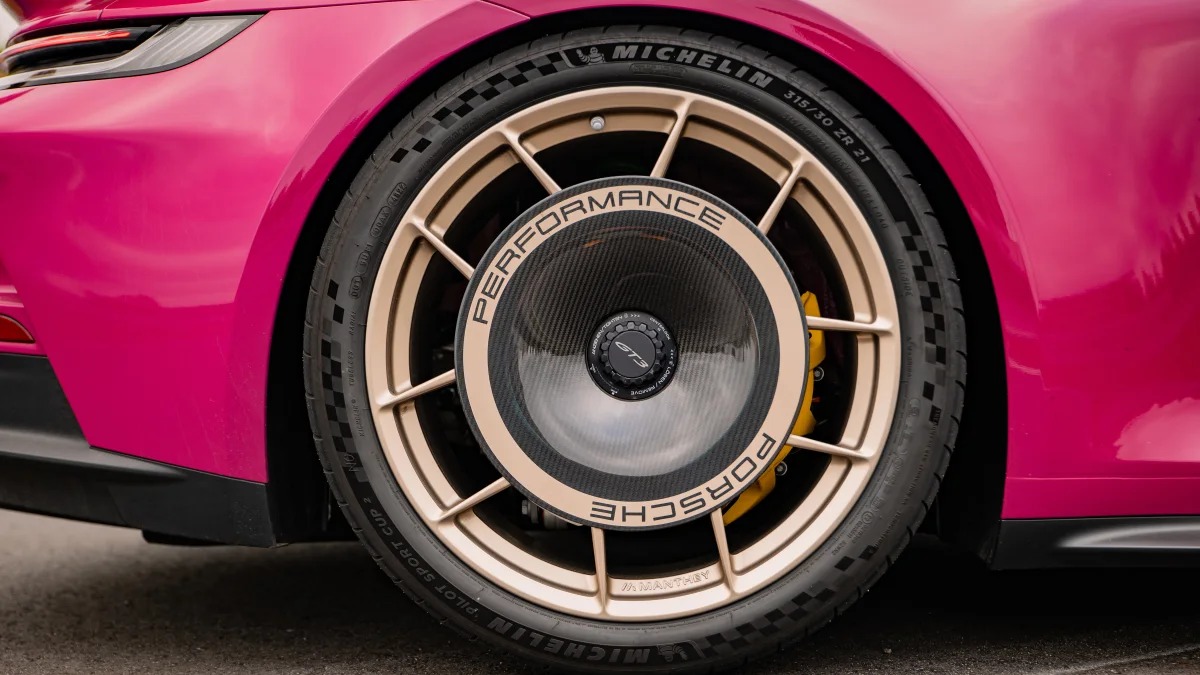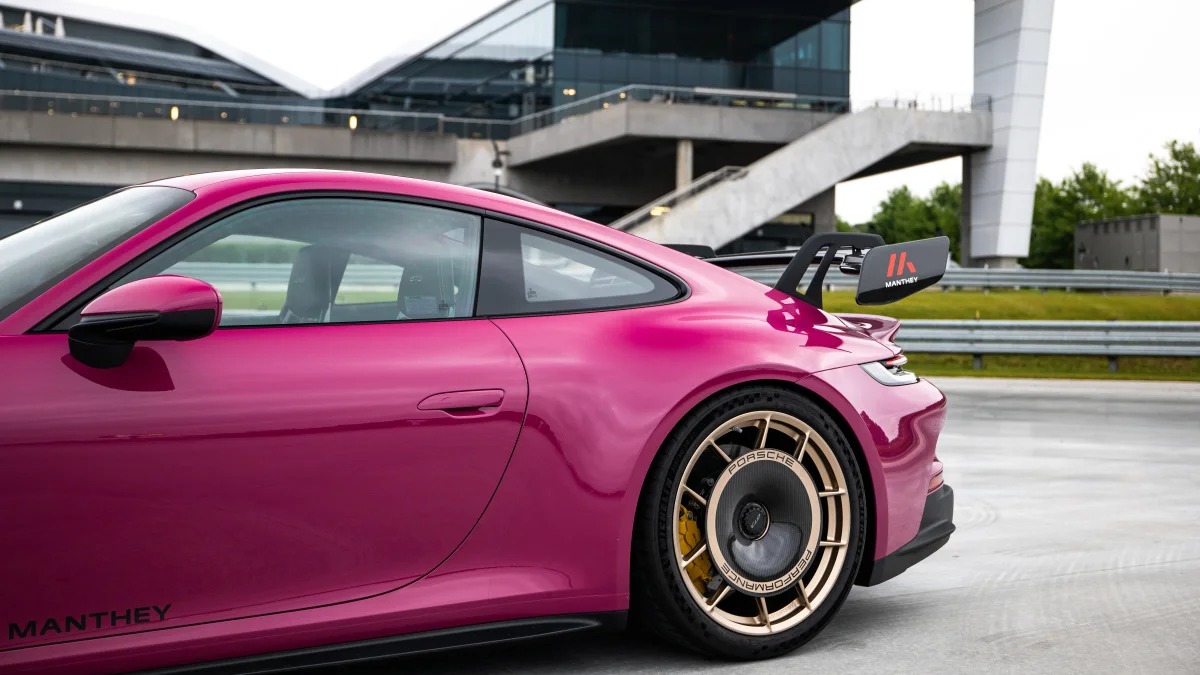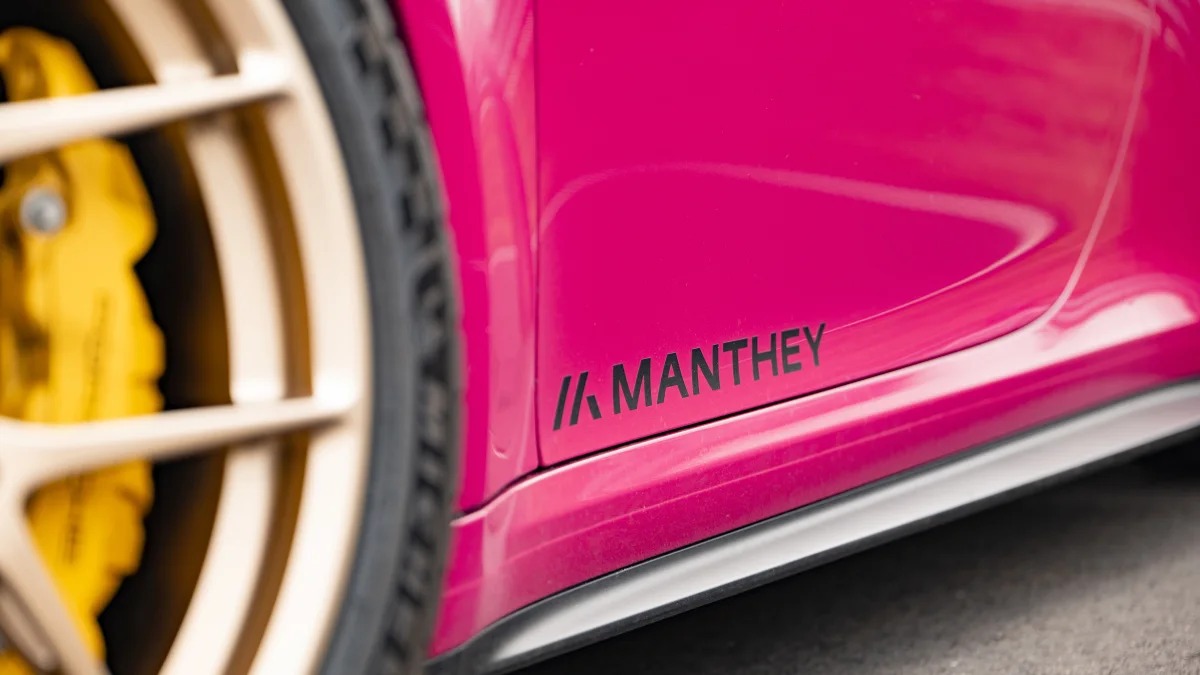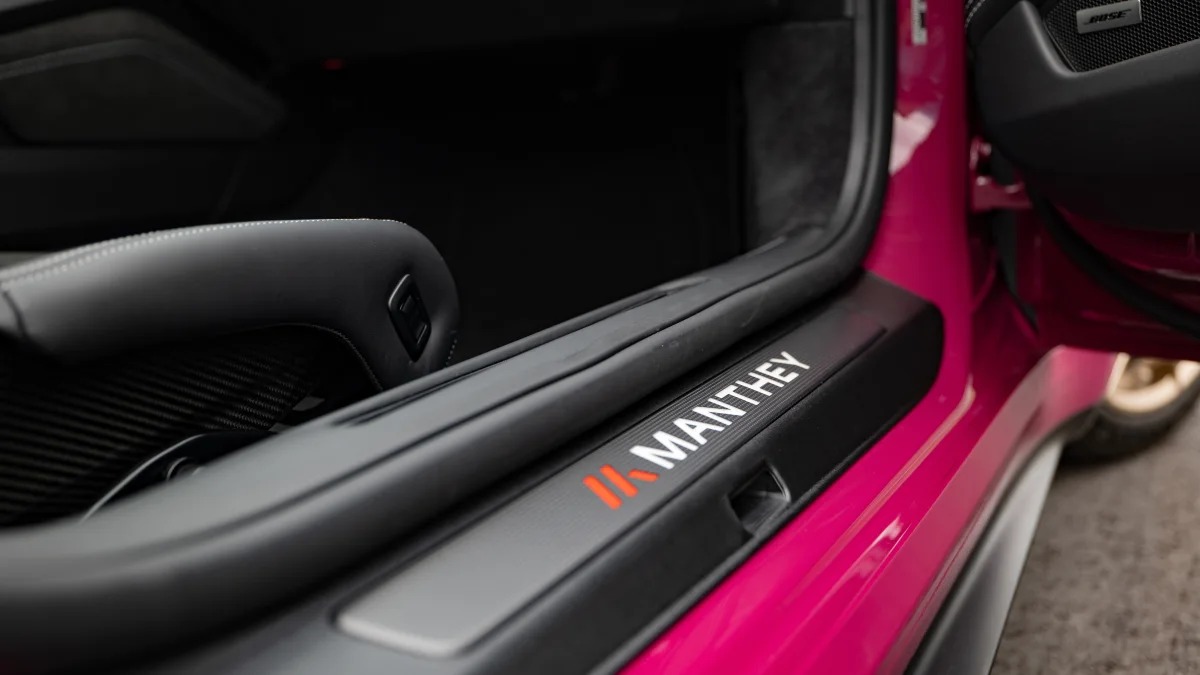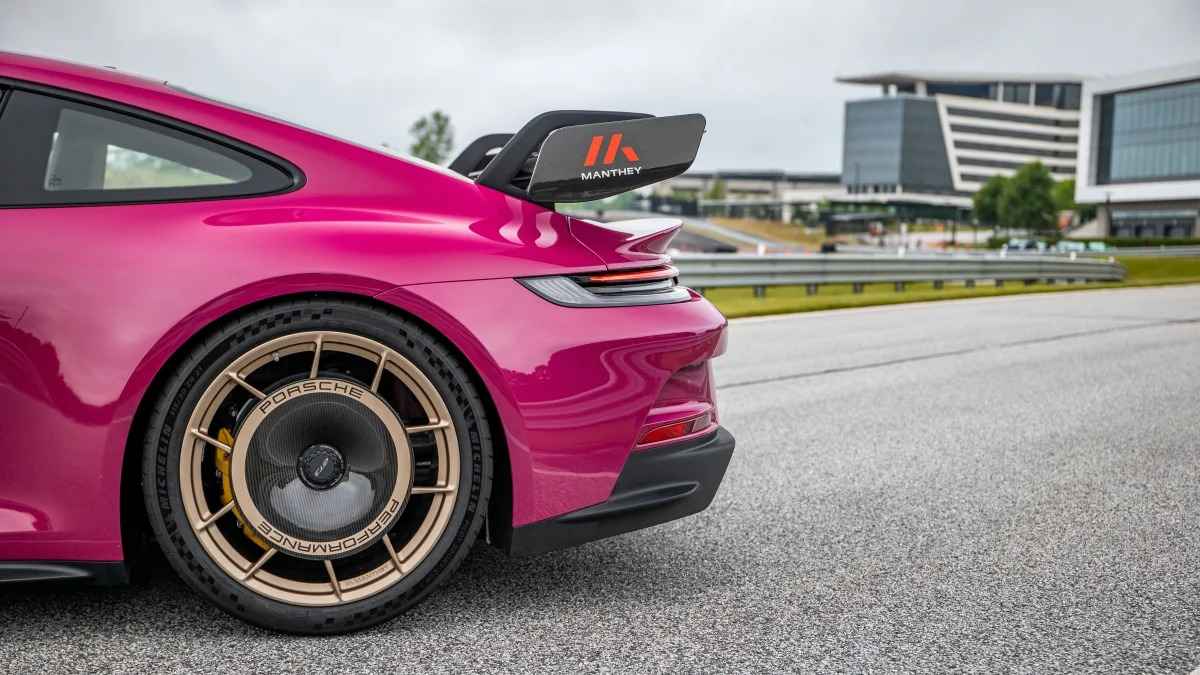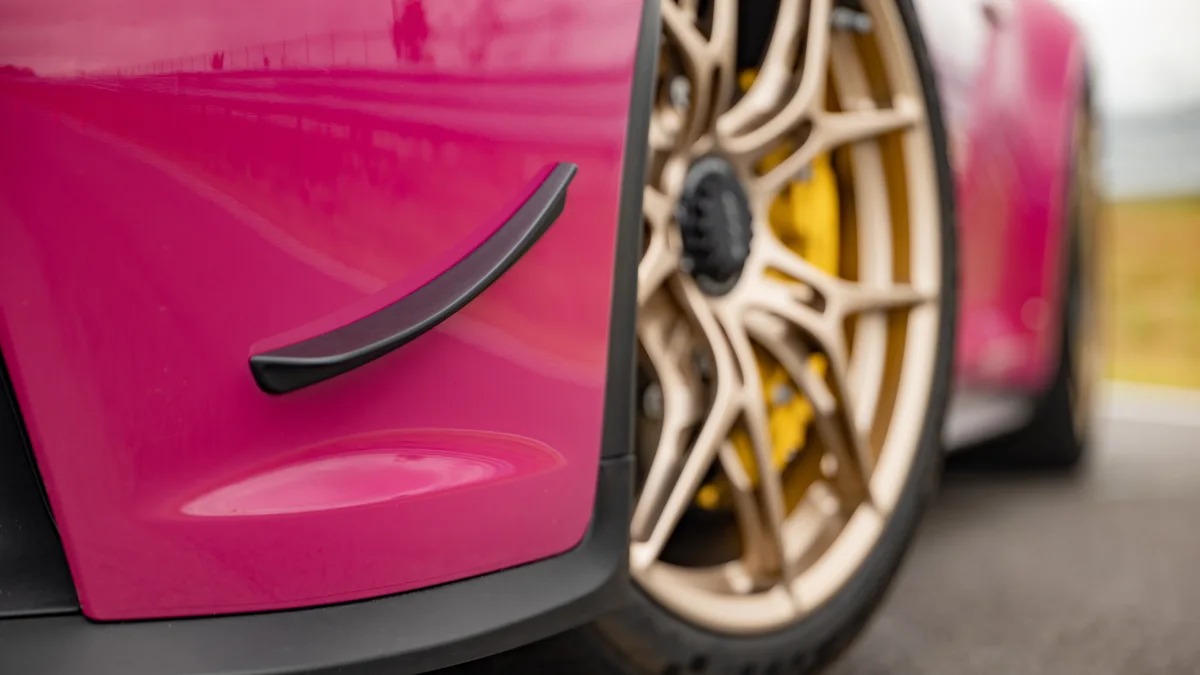 Porsche is finally making the Porsche 911 GT3 Manthey Performance kit available locally. After having been available in Europe for almost a year, US-based owners of the 992-generation 911 GT3 can now purchase the kit.
The Manthey Performance Kit comes with a new fully adjustable coil-over suspension system, underbody aerodynamic adjustments, a larger splitter, dive planes, an extended carbon-fiber-reinforced plastic rear diffuser, a larger swan-neck rear wing comes with a Gurney flap, braided stainless-steel brake lines with optional racing brake pedals. The new kit increases spring rates by 10% in the front and 7% in the rear. The kit also allows owners to retain the car's factory warranty and full road legality.
The changes are evident in the Nürburgring Nordschleife lap times. A Manthey Performance Kit GT3 went around the track with a lap time of 6:55.737, 4.19 seconds faster than a stock GT3.
Starting June 2023, interested parties can check out the difference between the standard GT3 and the Manthey-equipped car. For $1,675, drivers can take advantage of a 90-minute session, that includes seat time, to compare the two versions at the Porsche Experience Centers in Atlanta or Los Angeles, which also offer a four-hour session.
The Manthey Performance Kit is available at and must be installed by a Manthey-certified Porsche dealership, with a price tag starting at $57,300. Optional lightweight forged wheels with aero covers add another $15,500.